This post contains affiliate links.
This week we read The White House by Karen Latchana Kenney. It is a fun booked filled with facts about the White House for young readers. We learned that the walls of the house are sandstone and to fill the tiny holes builder's sealed them with white paint.

While the book shares a lot about the White House's history,  many of its pictures feature the Obama family. One of his daughter is shown walking the family dog in the Rose Garden and the whole family is shown on a page that talks about how it is an office and a home.
JDaniel and I enjoyed reading The White House and learning more about it.
What did we do to explore The White House?
Model of the White House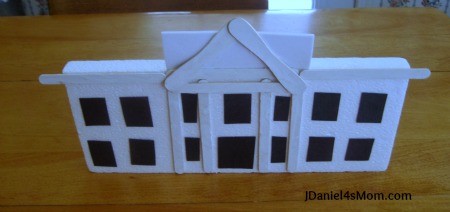 We have a lot of stryofoam that I saved from Christmas present packaging. We glued to it black construction paper windows and Popsicle sticks that we had painted white. I glued a piece of white foam paper to the back of triangle at the top of the house.
I think it came out really well!
Patriotic Popcorn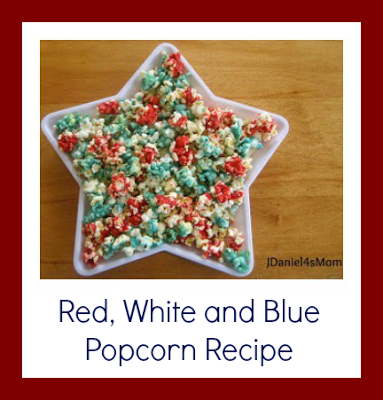 JDaniel and I made red, white and blue popcorn   to snack on during the inauguration. shared how we made it in a post I shared yesterday.
Patriotic Wand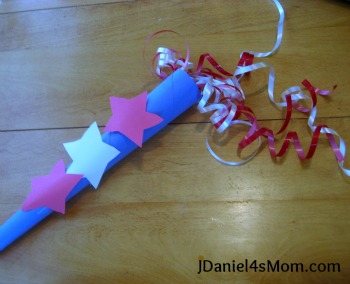 It is always fun to have a wand to swing around during parade. A patriotic parade calls to a patriotic wand. JDaniel will be able to play with this wand during the parade associated with President Obama's 2nd Inauguration.
A simple paper cone decorated with stars and ribbons seemed very patriotic.
If you like this craft, here are some others you may like too:/h2>
Bald Eagle Craft and Experiment
Painted American Flag
How have you explored books this week?