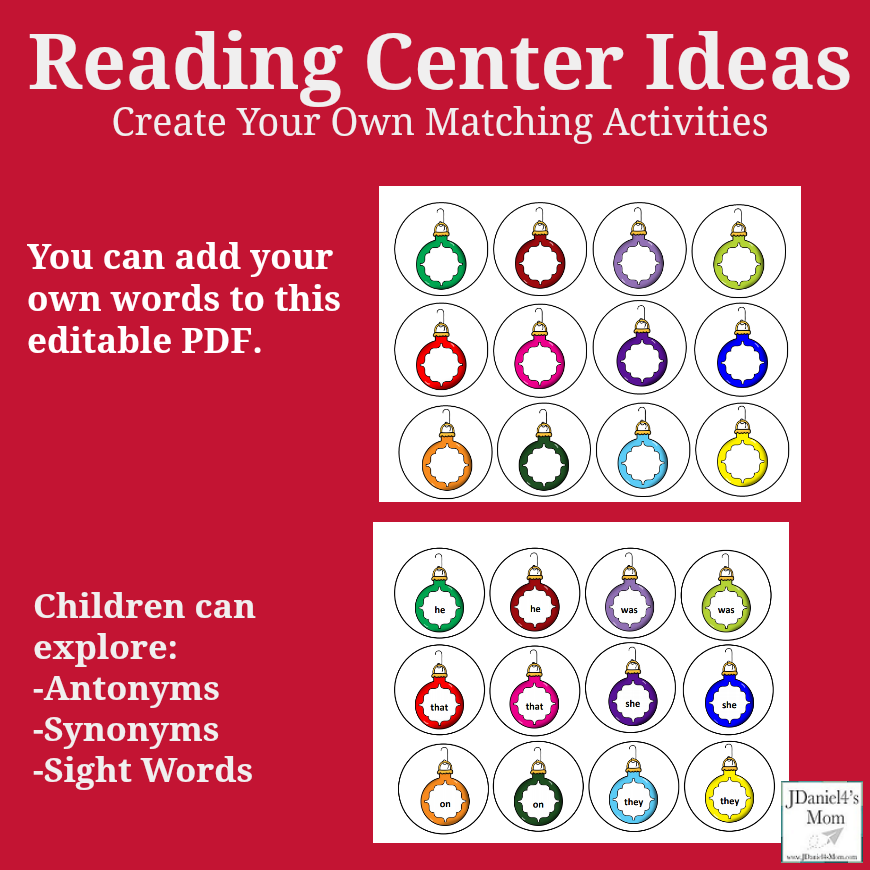 With this free set of editable Christmas ornaments, you create your own matching activities. They will be great to use as your reading center activities for the month of December. What fun it will be to create matching activities that feature the words and skills you are working with your children.
Getting the Reading Center Activities Ready
The first thing you will need to do is print out the Reading Center Ideas – Create Your Own Matching Activities set. They were created in color. Your reading activities will look best when they are printed in color.
Then you will need to open up the PDF. You will find that there are twelve ornaments in the set.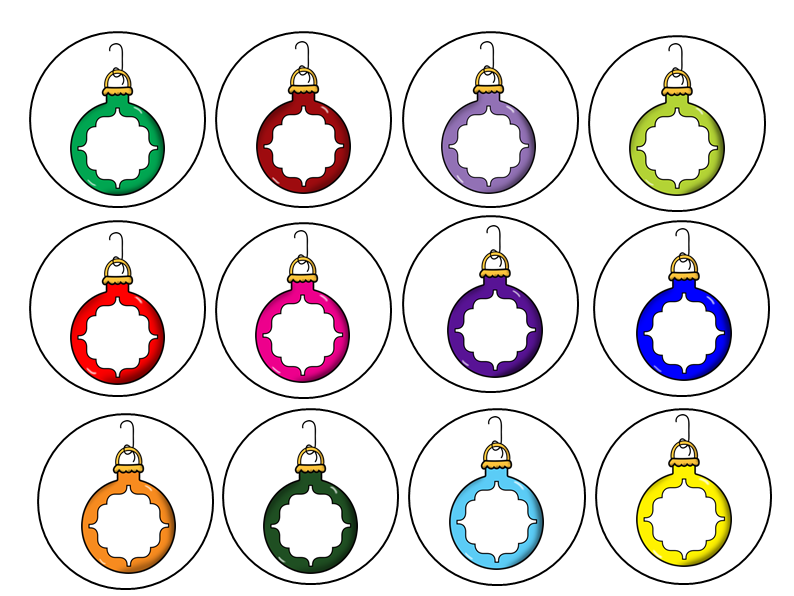 Next, you will need to decide what skill you want your children to work on.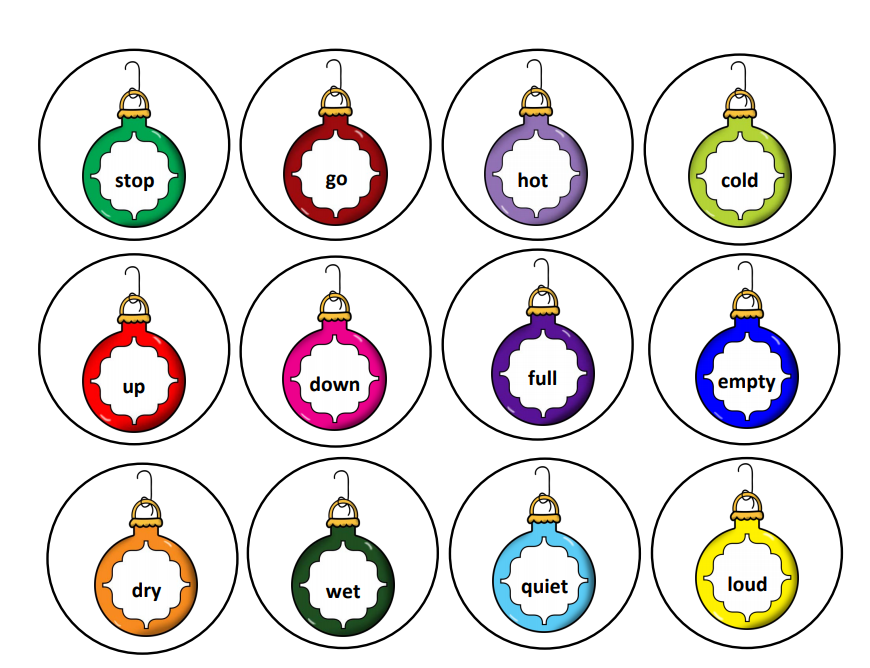 Here are some reading center activities you could have your children work on:
Synonyms
Antonyms
Homophones
Sight Words
Rhyming Words
Syllables
Color Words to Colored Spots
Number Words to Numbers
Vowel Sound to Word
Contractions to Whole Words

Each of the ornaments has a text box that you can type your words into. The text boxes how words with up to eight letters.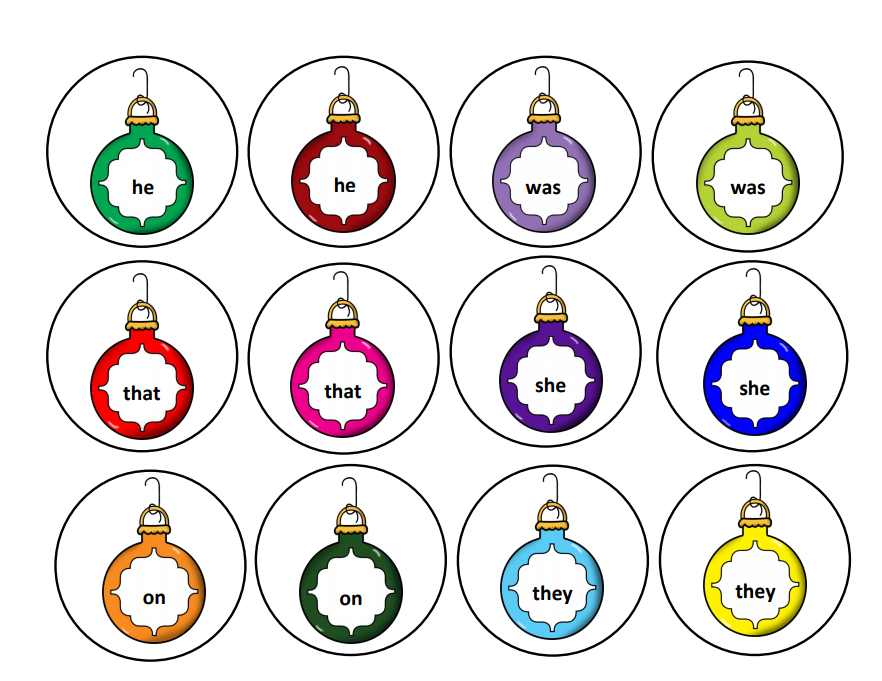 Ways to Have Children Use the Matching Cards
The circular cards fit into muffin cups. You can place one of each match into a muffin cup. Your children can sort through a stack of the remaining cards to find the match for each card in a cup.
Children can turn over all the cards and play a concentration game with them.
Children can cut out each of the circles. Then they can glue the matches side by side on a piece of paper.
If you like this reading activity, here are some more you will like.