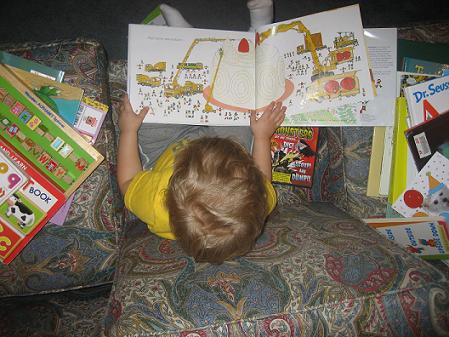 Many of you made New Year's resolutions to do more with your children or to be better parents. The bloggers of the Kid Blogger Network are hosting a ABC event that will probably cover the area you wanted to work on. There are posts that contain lists with related post on Mom Tips and Tricks, School Activities, Learning Through Play, Literacy and Arts and Crafts.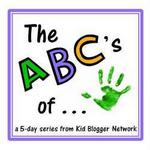 Click here to view all of the blog participating in the ABC event along with their topics.
Due to the fact that I host a weekly link up based on exploring concepts discussed in children's books called Read.Explore.Learn, I thought my ABC list should be about about exploring books.
When I was a classroom teacher, I used books to introduce new concepts to my students all the time. Not every child came school with the same experiential background. By reading a book on a topic those who need some foundation building  learned some facts on that topic and those that had already learned about that topic had their mind refreshed.
After reading a book, I think it is helpful for children to make a learning connection to the concepts that have just read. There are so many ways to explore books.
Today we will look at activities from A-H. Tomorrow I will cover activities from I-Q and on Friday I will share activities from R-Z.
Here are some of exploring books that we have tried at my house and others I have admired found on other blogs:

A

Album of Book Related Concepts


JDaniel and I read a book about
Veteran's Day
and then talk about how his grandfather was veteran. We put  photos of the types of planes he flew that I found on the internet and pictures of his grandfather. into an album.
Animal Snack
After reading the book Night Tree last Christmas, we made a snack for the birds to have and hung it from a tree we planted for JDaniel in our year.
Acting Out a Story
Whether it is the child acting out the story or having them use toys to do so helps them share what the story was about and what they learned from it. We used stuffed rabbits to retell the story Muncha! Muncha! Muncha!

B

Bring a Meal 
Bringing a meal like breakfast you made for Mom on Mother's Day is a way to extend the concepts you heard in a book based on Mother's Day.
Bug Counting
Simple materials like bug shaped erasers and bug box can be used to explore the counting concepts covered in a book like One Little Blueberry.


C
Craft Furniture

If a book has a specific piece of furniture that is featured in it, like the bed in Princess and the Pea. You can crease a simple bed with construction paper.
Compare to Another Story

After reading one book on farm life, JDaniel and I read another farm themed book. We then talked about the similarities and differences of the books.
Cookie Cutter Retelling
We happen to have a lot of cookie cutters at our house. It is fun to search through our bins of cookie cutters to find ones that relate to a story we have read. We can then use them to retell the story just as we did when we read Room for a Little One about the animals around Jesus in the manger.
Cards
After reading a Christmas story last year, JDaniel helped me make homemade thank you notes to send to friends and family.
Craft a Flower
Valentine's Day and a Valentine's Day book last year lead to JDaniel making craft that was
a vase with flowers
to give as a gift.
Cook a Dessert

My family loves haystack cookies so, after reading a book about a scarecrow we made some for dessert.

D

Dough Ornaments

Dough ornaments are fun to make. We made some last year after reading a book about Christmas ornaments.
Design Cardboard Transport System

After reading the book The Red Sled, we made a sled for JDaniel's bear Ted to ride on just like the bear in the book.

E

Experiment with Concepts

JDaniel and I read a book about a world of ice cream and then we made our own ice cream by rolling a coffee can back and forth.
Eat a Snack Based on a Character

Just last month JDaniel and I had a snack based on the Hobbit after reading a simple picture book based on the book.
Experience Concepts of a Story
Last summer right before going to the beach we read a book about tide pools and when we went to the beach we build one.
Field Trips

Field Trips are a great way to extend concepts from a books. We have gone to visit an apple orchard after reading about one as well as a local garden after reading a garden related  book.
Finger Puppets

Creating finger puppets like an elephant made of a recycled cd or a turkey out of a cardboard box are wonderful tools for retelling or extending a story.
G

Grab Similar Toys and Pretend

You may not always have a toy that is just like the characters in a book, but you can grab similar ones or have the toy pretend they are the character. We did that with a book based on ocean animals.
H

Hand Puppet

Hand puppets are great for retelling just as finger puppets are. We made
a fox puppet
to go along with a Dr. Seuss book that still comes out to retell his book along with other books.
Help a Character Dress Up

A simple outline of a character can be dressed up in clothes that wore in the story with cloth, paper, or other craft elements.
Reminder: Tomorrow I will be sharing ABCs of Exploring Books with Children- Part Two: I-P


For more literacy ABC posts you may want to visit the wonderful blogs below.