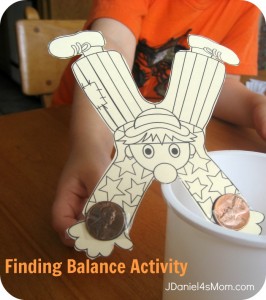 Welcome to Read.Explore.Learn.! This meme was designed to be a place for you to share the learning opportunities, crafts, field trips, and other activities you have done this week that tie-in to children's books. I look forward to seeing ways you have learned with and explored books.
I am participating in the MeMe Tales  #readforgood Readathon 2012 this summer. During the Readathon,  anyone who signs up on the MeMeTales site is given access to the books being featured for free. Each week the books follow a theme. The theme this week is character development. The books being spotlighted this week are StickFiggy and the Piggy-Monkey, Good Habits to Have, and   Ditto the Butterfly.
My Book Tie-Ins of the Week: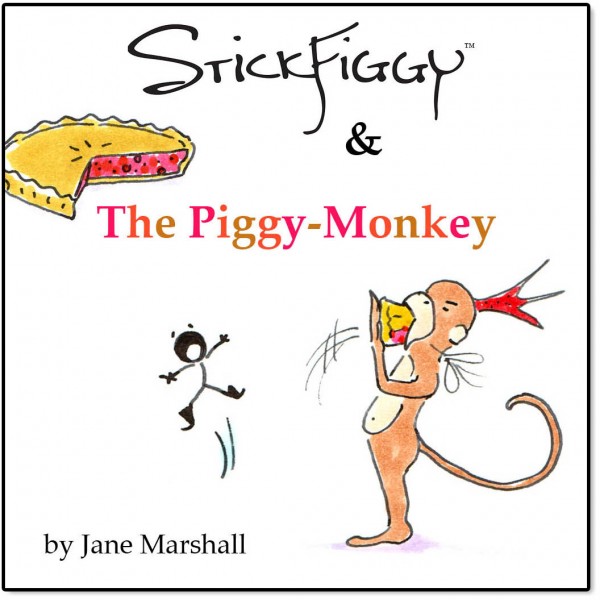 I chose to focus on the book StickFiggy and The Piggy-Monkey this week. We really enjoy the other two book featured in the MemeTales Readathon this week, but StickFiggy and the Piggy Monkey hit home with some of the issues four-year-olds deal.
You may remember StickFiggy from last week. He is a happy go lucky guy who wants to be friends with almost everyone. The one person he doesn't want to be friends with it PiggyMonkey.
PiggyMonkey is selfish. He wants all of the raspberry pie that StickFiggy makes and when he just gets one slice he throws a tantrum. He has previously cut the cord to StickFiggy computer as a joke and let StickFiggy play the computer repair bill. He is a real mess.
PiggyMonkey needs to find balance in his life if he is going to have any friends at all. He will need to learn that if people share something with him he can't demand that they be more generous. He loves to wear a crown which I think means that he wants to be king of all things. What he really needs to learn is how to serve others! It is hard for balance your wants and others needs.
What did we do with this book?
Made a Frozen Raspberry and Strawberry Pie
I found a really simple frozen raspberry and strawberry pie on the Cool Whip website. The recipe called for a graham cracker pie shell, two small cartons of raspberry yogurt and a container of Cool Whip. All you have to do is mix the yogurt with the Cool Whip and place the mixture into the pie shell.
The pie will need to freeze it for a couple of hours and you may want to garnish it with a strawberry or two before you serve it. ( You could garnish it with raspberries if your store has them in stock. We tried two stores and there wasn't a fresh raspberry to be found.)
We really loved this dessert.
Finding Balance Activity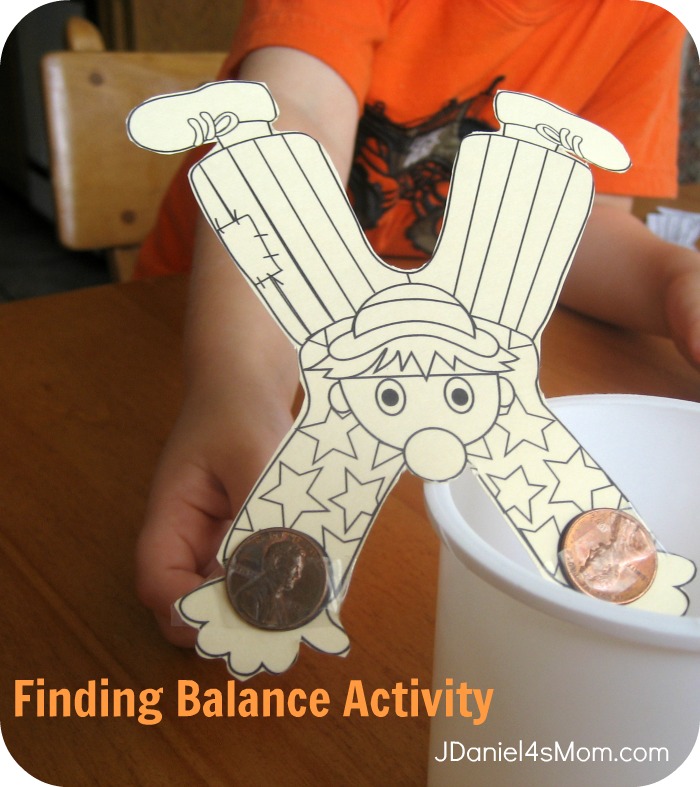 I found a clown balancing activity on the Discover Primary Science site. The idea is that placing two pennies on either side of clown printed on cardstock will give the clown help in keeping his balance.
It worked. JDaniel was shocked that it really balanced on the edge of a cup. He kept turning the cup around to see if the clown would fall.
Piggy-Monkey needed balance in his life. He just kept thinking about what he wanted. He didn't think about how his behavior affected others. Piggy Monkey gave us the opportunity to talk through choices and their effects on others this week.
What have you been reading this week?
Disclaimer: I have been given access to the MemeTales: Readathon books and will receive copies of the books. All the thoughts and information in this post about the books are my own.