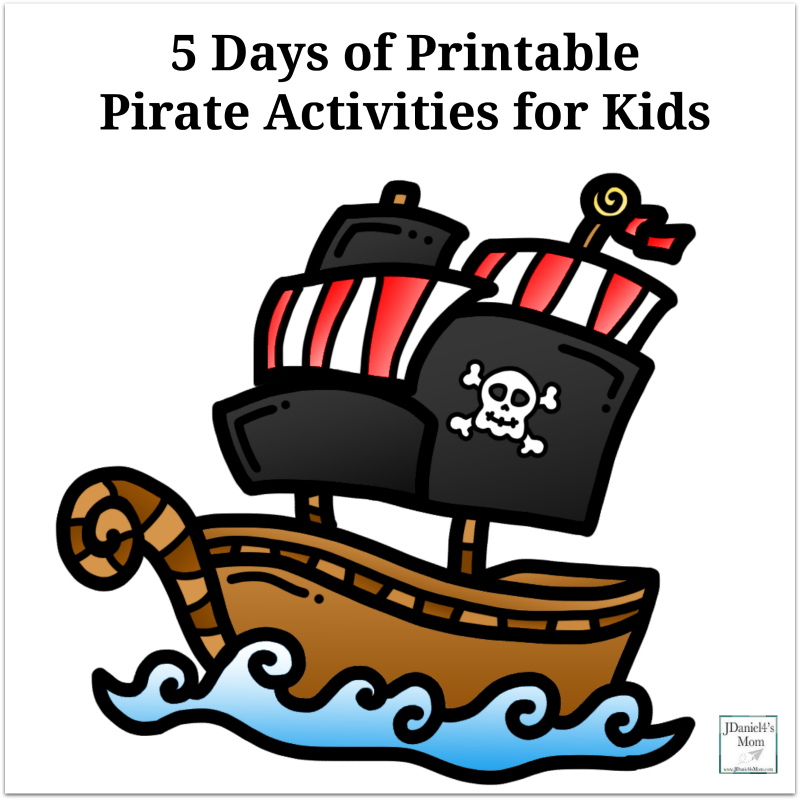 Once a month I work with 3 Dinosaurs and Royal Baloo to share collections of free themed printables for preschool and elementary ages children. This month we will be sharing printable pirate activities and worksheets. Your children will have fun exploring these collections of printables with pirates, parrots and treasure chests.
Each day I will post the printable each of us has put up for the day.If you don't find what you are looking for on one day, don't despair! Just come back the next day and see what we have created for you. By the end of the week, I am sure you will find several learning pages and printable pirate activities you will want your children to explore.
While you are waiting for the week to start, here are some printable pirate printable you can use today!
Printable Pirate Activities
Pirate Color By Math- Fractions, Addition, and Place Value
5 Little Pirates Finger Puppets and Rhyme
Jake and the Pirates Early Learning Printables
5 Days of Printable Pirate Activities
Each day I will add the printables shared on 3 Dinosaurs, Royal Baloo and JDaniel4's Mom.
Monday
Pirate Themed Array Printables
R Controlled Vowel Printable Activities
Tuesday
What Can a Pirate Sail? Easy Reader
Pirate Skip Counting Printable for Beginning Multiplication
Arrr You Reading to Work on Long Vowel Sounds
Wednesday
Printable Bingo Cards with Parrot Theme
Pirate Rounding Printable – Walk the Plank
Thursday
No-Prep Pirate Themed OI and AI Trace Find and Color
Subtraction Worksheets Used to Play Treasure Chest Match
Friday
Adding Pirate Coins Easy Reader Books: Single and Double Digit
Why Did Pirates Wear Eye Patches? Experiment
If you like these learning printable and activities, you will find more on my Early Learning board on Pinterest.