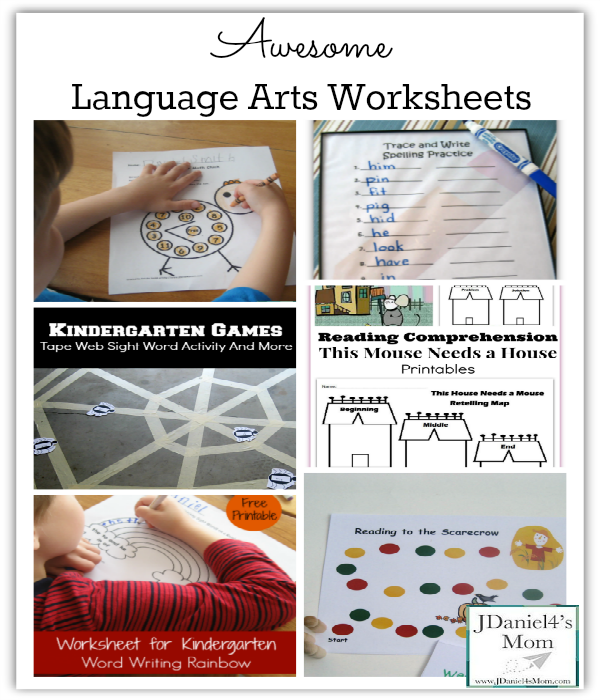 Over the last few years I have created a number for language arts worksheets  and printables  for my son to work on.  They have been gathered together in the post so that you can used them with your children.  I hope you have as much fun with them as we have.
Language Arts Worksheets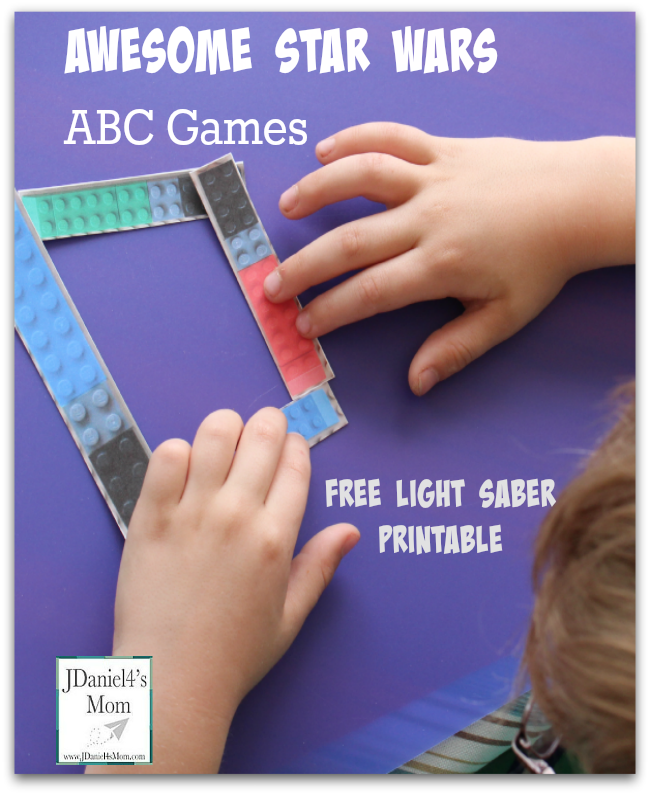 Build The Alphabet with LEGO Light Sabers

These LEGO themed light sabers can be used to build the letters of the alphabet. The free printable has light sabers for various sizes that can be used for letter building.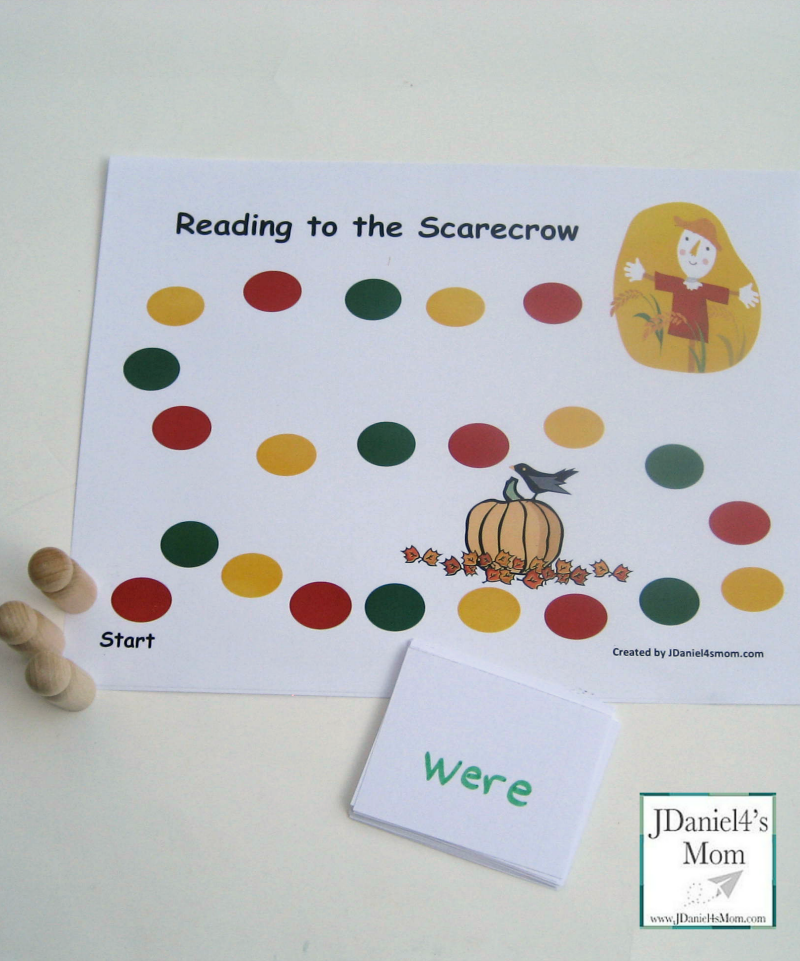 A printable scarecrow themed game board can be used to work on sight words or really any skills that your children to need focus on.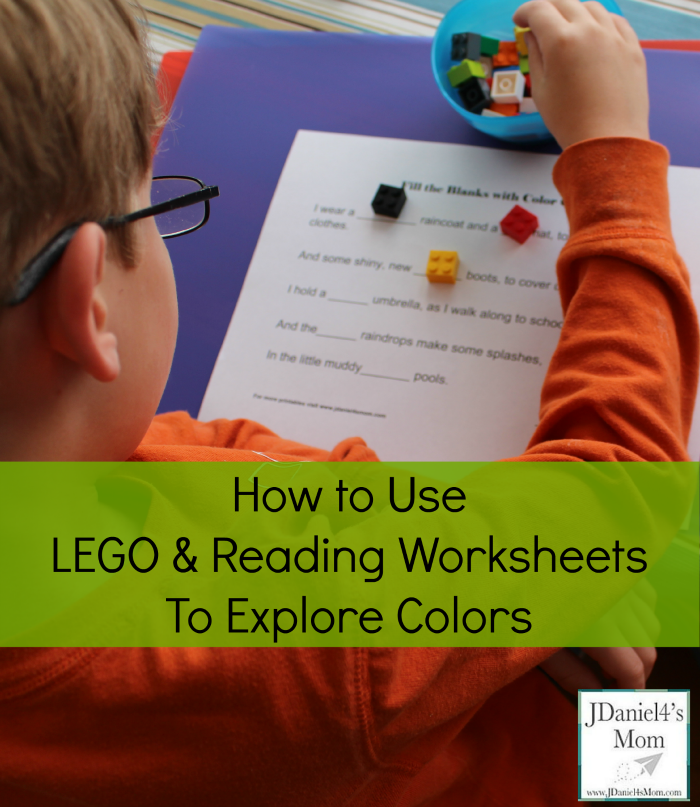 Fill in the Color Word Sentences for LEGO
I composed to language art worksheets that have blanks where color words should be. Your children can use various colored LEGO to fill in the blanks. These are  a little like Mad Libs!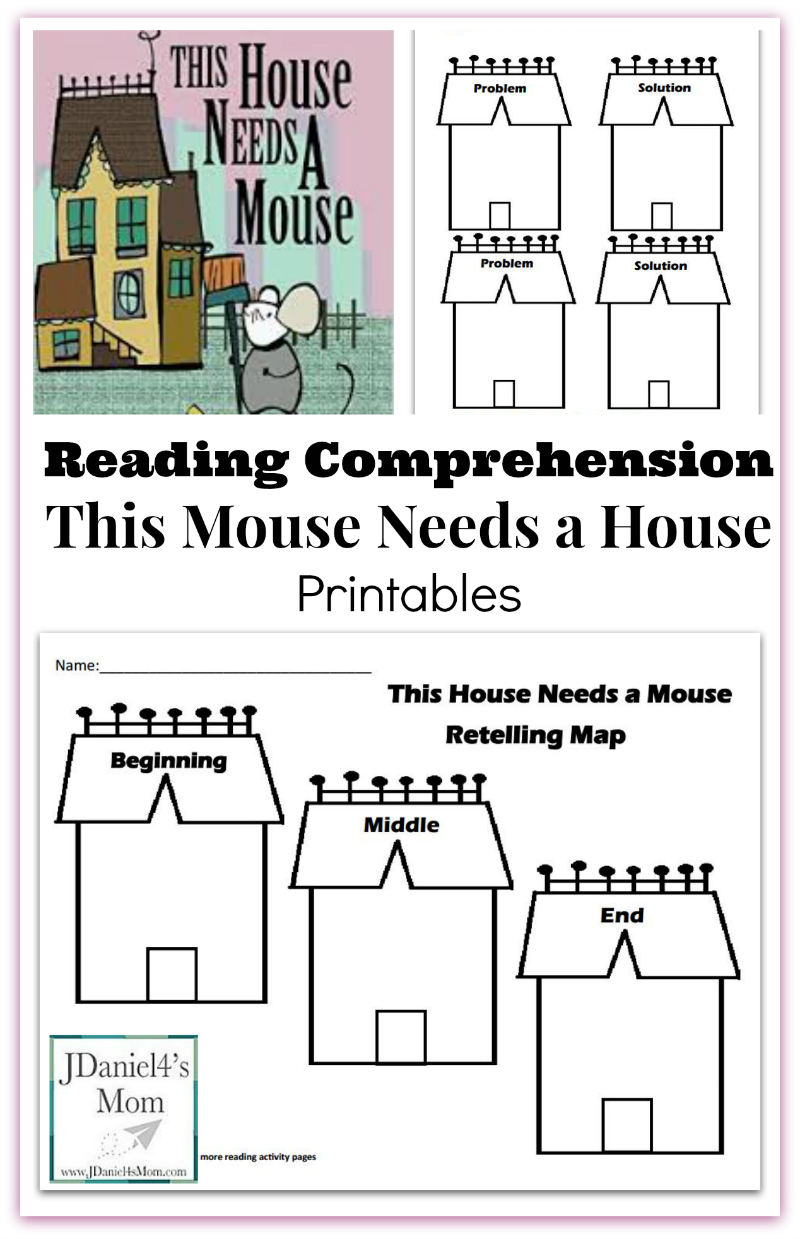 This Mouse Needs a House Reading Comprehension Sheets
I was given the opportunity to review the wonderful children's book This Mouse Needs a House. I created to language arts worksheets that give children the opportunity work on reading comprehension skills. Children can read the book on their own with as a class and then share what they remember from the book.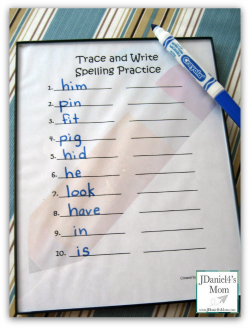 This spelling practice printable was placed in a picture frame. My son was able to write each spelling word I called out to him on the frame's glass. When we were done, it was super easy to clean off the glass.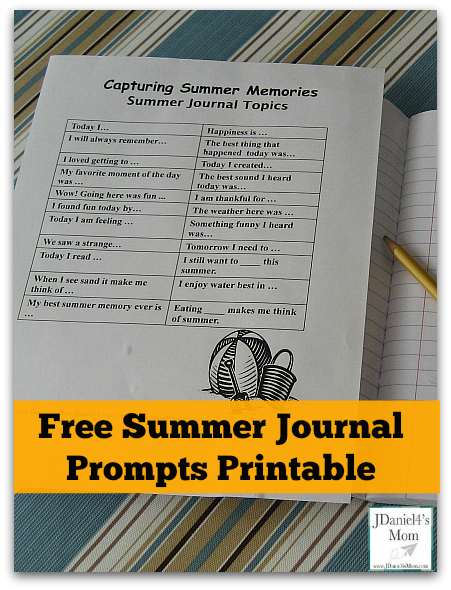 Summer Writing Journal Prompts
Some children have trouble knowing what to write in their journals. They need something to inspire them. I made this list of summer writing prompts for my son. He is just the kind of child the needs a little inspiration before writing.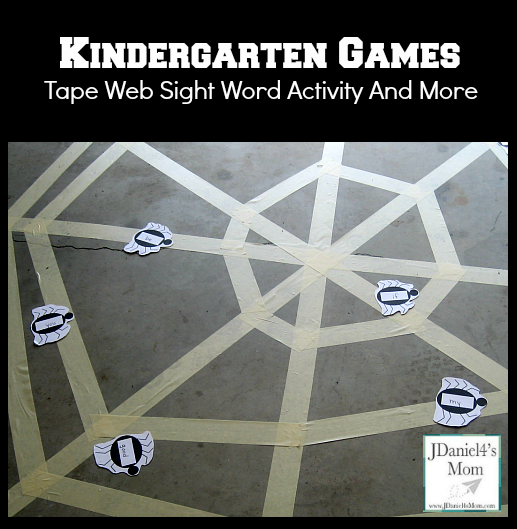 Printable Sight Word Spiders for Floor Webs
This set of printable spiders has a blank area for you or your children to write in sight words they need to work on. We explored the sight word spiders on a tape web in our garage.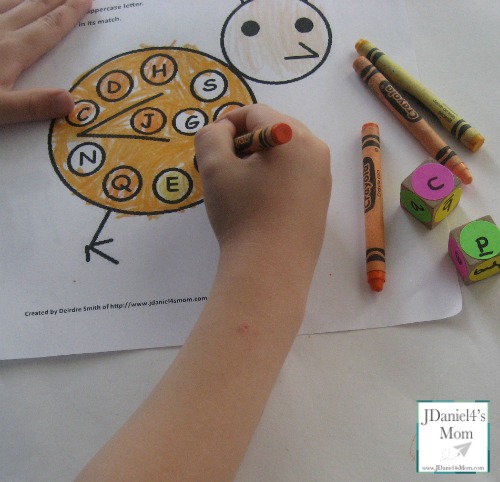 Chicken Themed Letter Recognition
This is one of those language arts worksheets that you complete by rolling dice.  I made lowercase letter dice for my son to roll.  My son had to color in the uppercase letter that matched the letter he rolled.
The link below is an affiliate link.
All you need to make your own wooden letter dice are wooden cubes  and  colored dot stickers.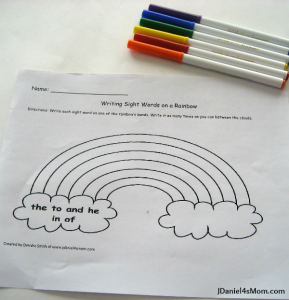 Writing Sight Words on a Rainbow Printable

The goal of this worksheet is to write each of the sight words on the cloud on a one of the band of the rainbow. They can write each word as many times as they can on its band of the rainbow.
We had fun exploring, reviewing and learning using each of these language arts worksheets. I hope you will too. Please let me know which ones you decide to try with your children in a comment below or on my Facebook page.