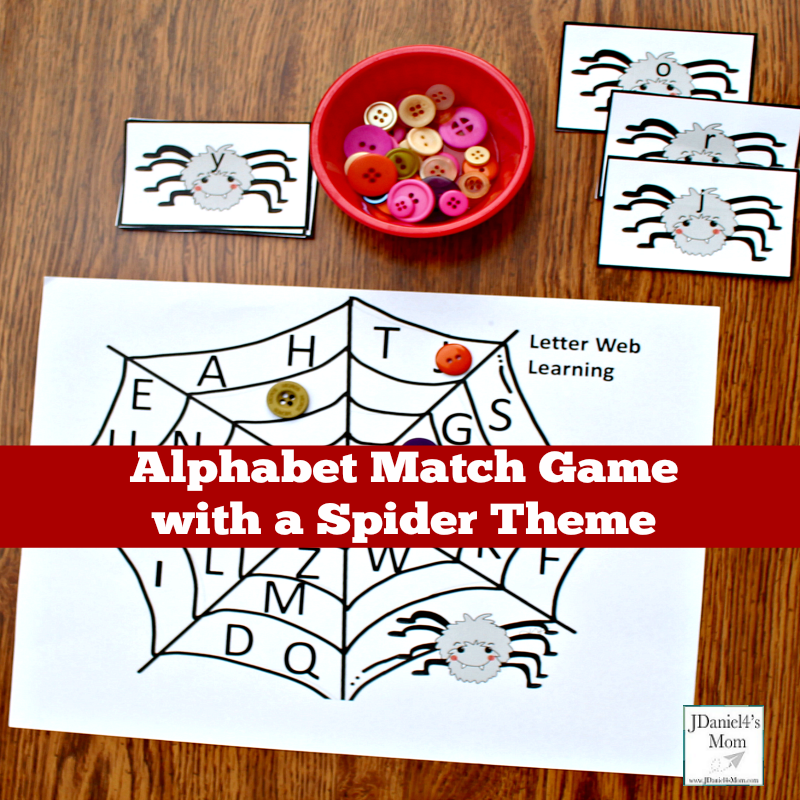 All week long I have been sharing printable sets with insect themes with you!  The week started with butterfly themed shape mats. Next, you are given a set of caterpillar printables that focused on counting money. Then I shared a printable coding activity that focused on the life cycle of a spider. Yesterday I shared ladybug themed clock printable and a ladybug clock. Today's activity is an alphabet match game with a spider theme. Your children will have a lot of fun turning over a lowercase letter spider cards and finding its match on the web.
Alphabet Match Game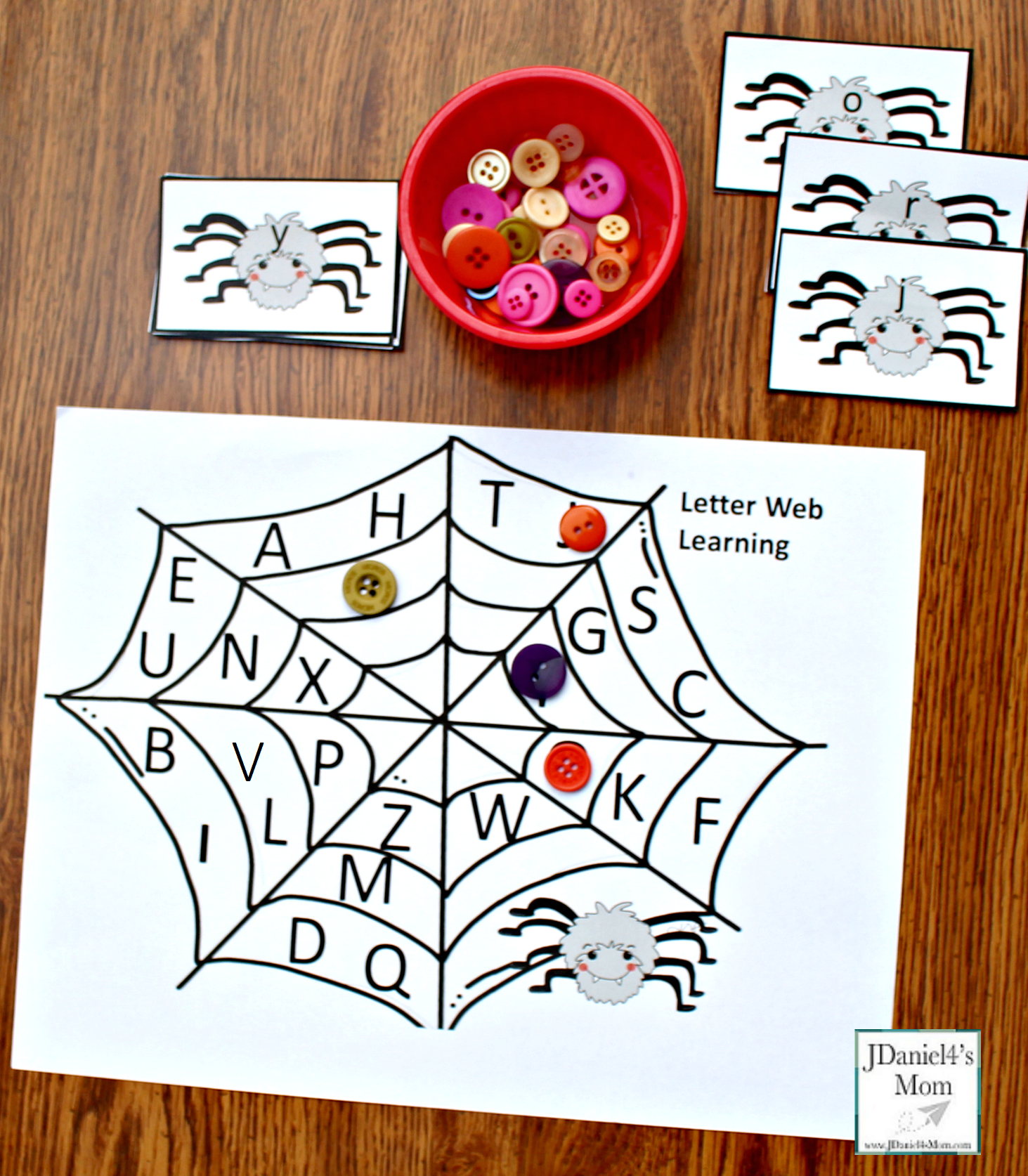 Before Starting the Alphabet Match Game
The links below are affiliate links.
I love to share a children's book related to an activity were are going to work on before we get started. That may be something you do too! If it is you may want to share the fiction book The Very Busy Spider
 or the non-fiction book Spiders: Amazing Pictures & Fun Facts on Animals in Nature with your children.
Getting the Printable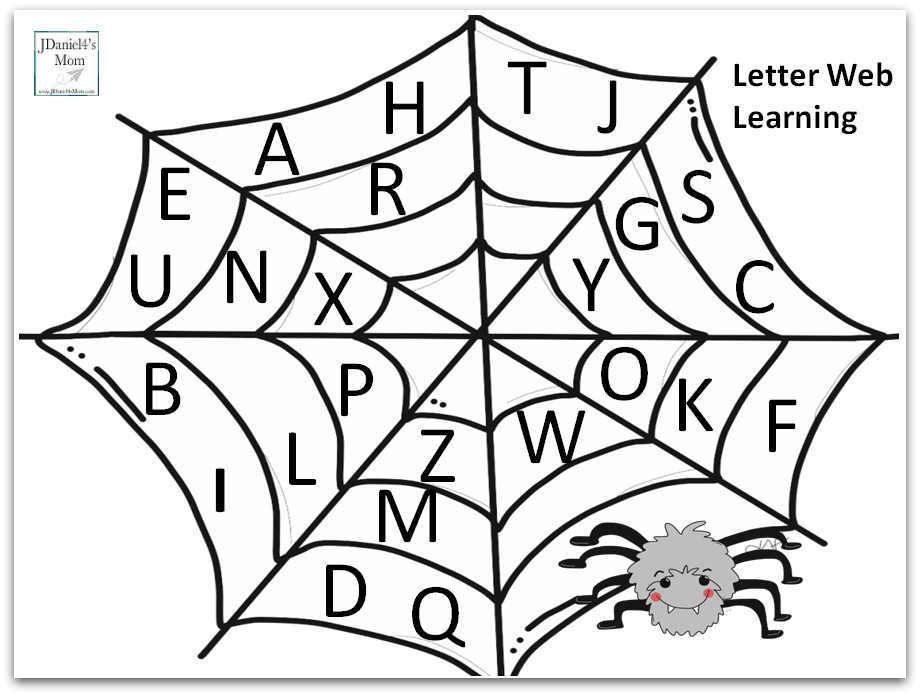 You will need to print out the Letter Web Learning for Kids. It includes the spider cards and web mat before you can start the activity.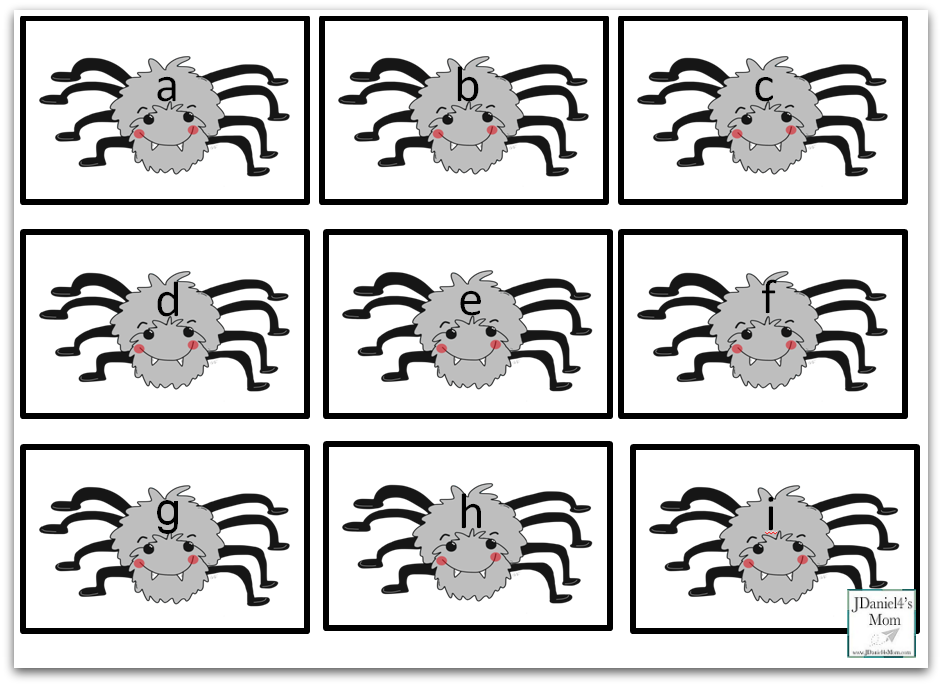 Playing the Alphabet Match Game
There are really a number of ways to use this alphabet match game. Let me share with you some ways that I have come up with.
Card Pile Match Up
Your children can put spider cards into a pile. Then they can turn over one card at a time. They will need to look for the uppercase letter that matches the letter on the card on the spider web. Finally, they can place a button like we did on the letter. If you want to make it more fun, you could have them place plastic bug counters on the letter.
Mat to Card Match Up
Children could choose an uppercase letter on the mat. Then they look for the letter card that matches it. When they have matched the uppercase and lowercase letters, they can put a bug or button on the uppercase letter on the mat.
If you like this alphabet game, here are few other alphabet activities you will like.
Cookie-Themed Alphabet Letters and Cookie Tray Printable