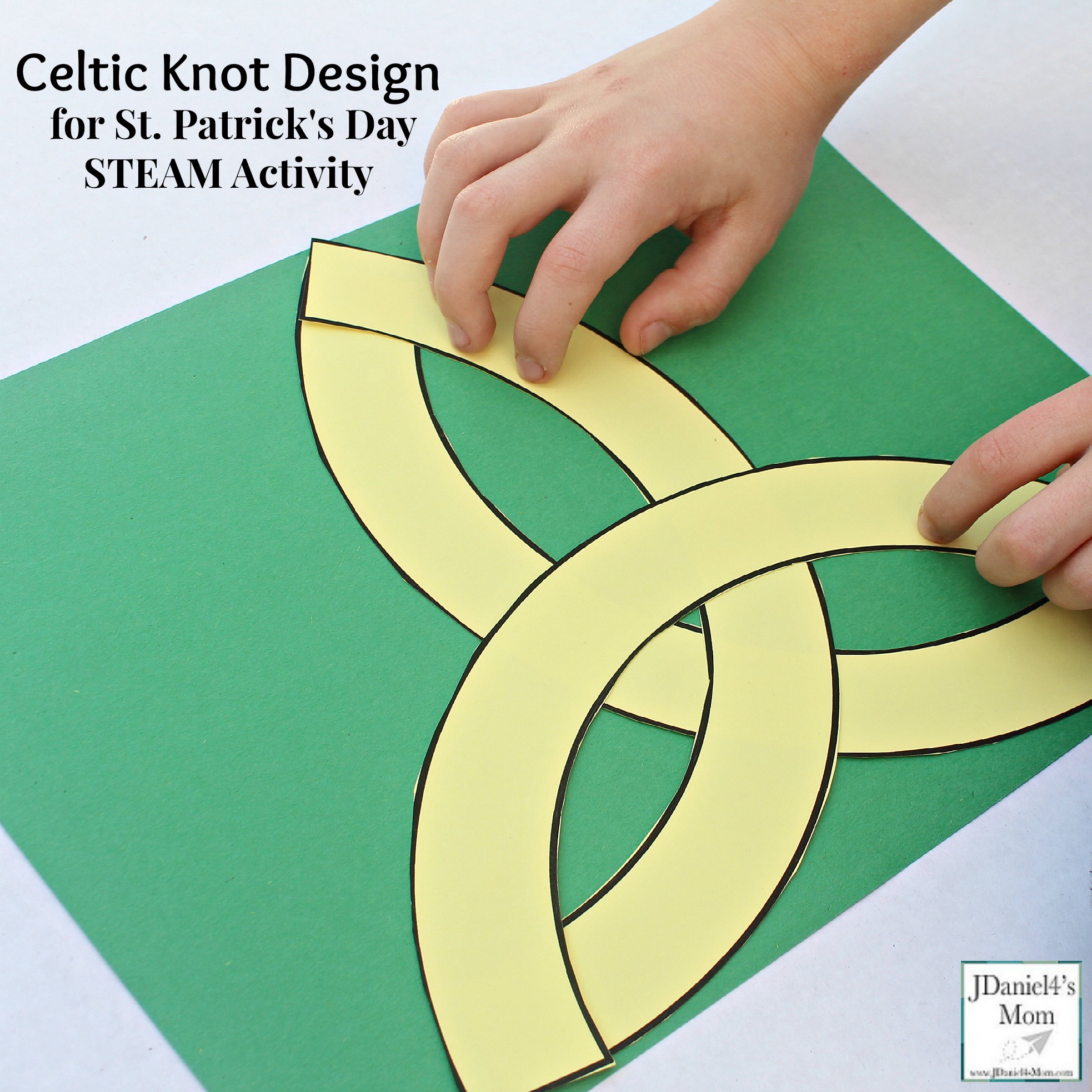 This STEAM activity invites children to use three arcs to create a Celtic knot design for St. Patricks Day. Children can create their own set of arcs or use the free set we have below.  Many Celtic designs feature interlocks shapes. The Celtic knot is a very simple design that uses weaving to connect the three arcs. Children will find it easy to put together and beautiful to display.
Creating a Celtic Knot
Gathering the Supplies
Links below are affiliate links.
You will need to decide if you want your children to create their own arcs or use our STEAM Activity – Celtic Knot Design for St. Patrick's Day. If your children are creating their own arc, they could use a protractor or a  compass to create them. They could trace the outside of the protractor or draw arcs with the compass.
There are a variety of colors you could use to draw or print out your arcs on. We decided to use yellow arcs on green paper. You could put out a variety of colors for your children to choose from if you like.
Finally, you will need to put out scissor for your children to use to cut out their arcs and glue sticks to glue the arcs in place.
Constructing  the Celtic Knot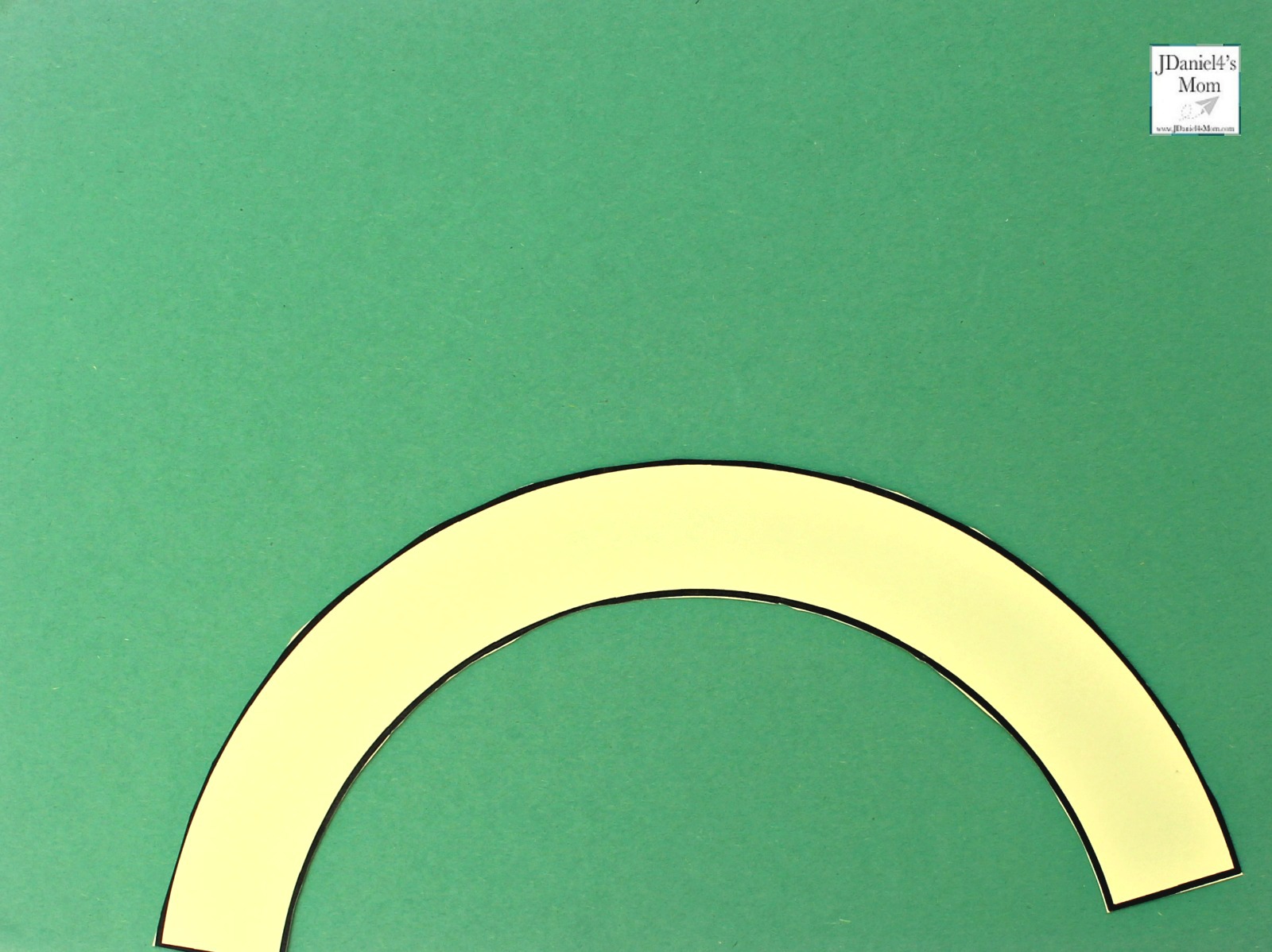 Your children will start by placing one of the arcs facing down on their paper. It will look like the entrance of an underground tunnel.
Then they will place the second arc under the first one. The bottom of the second arc will need to join the left-hand side of the first arc. Your children could weave the upper section over the center of the first arc if they like. We left the whole second arc under the first one. It looked a little like a fish.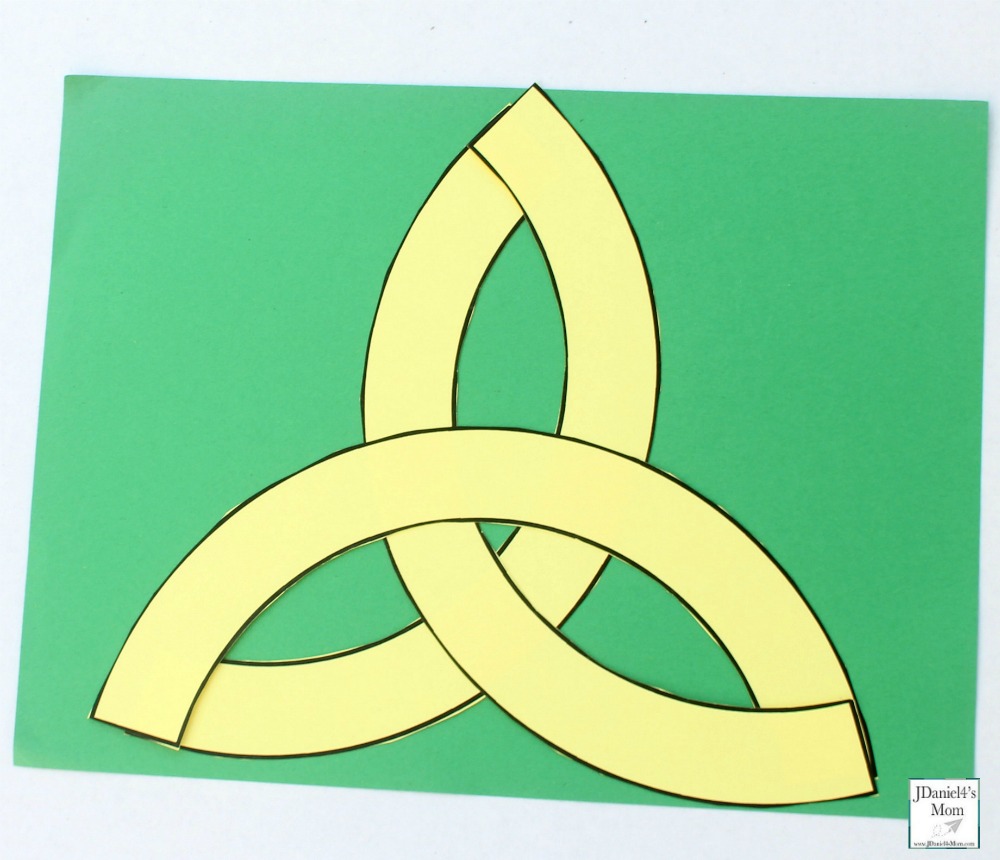 Next, children will place the third arc under the first arc. They will need to line up the ends of this arc so that its ends touch the ends of the other two arc. Your children could weave this arc over the under the other two arcs in the center to make it look fancy.
Finally, when they have the arcs arranged just as they want them it will be time to glue each of the arcs in place.
Yes, creating the Celtic knot is really this simple. As I mentioned your children could add more weaving in the center of the knot if they like. I think this simple Celtic knot turns out just as pretty.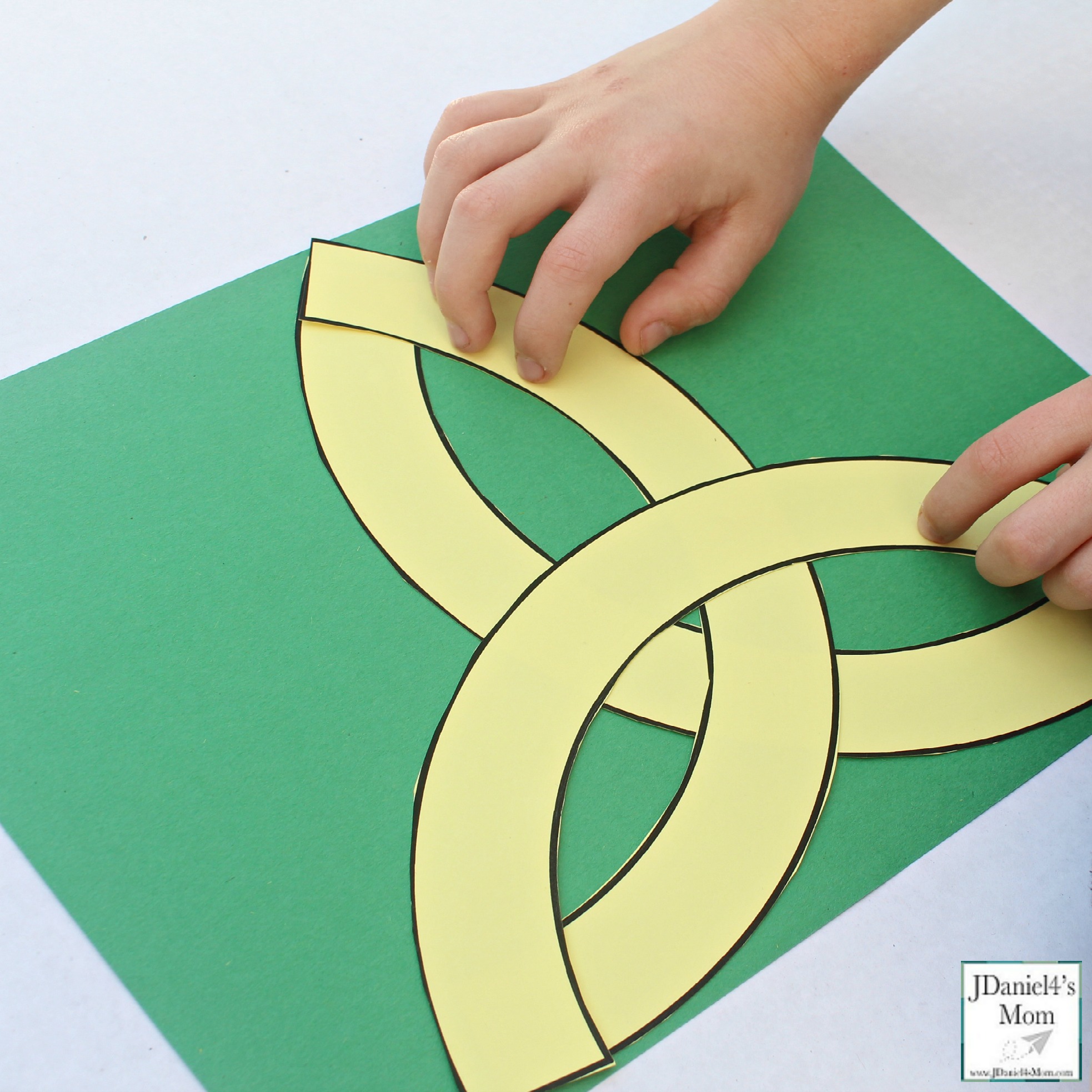 If you like this activity, here are some more St. Patrick's Day activities you can try with your children.
Straw Rockets with Leprechaun Pictures
Five Little Shamrocks Craft and Rhyme
St. Patrick's Day Cookie Cutter Stamping
Sink or Float St. Patrick's Day Sensory Bottle
Countdown to St. Patrick's Day with These STEM Activities