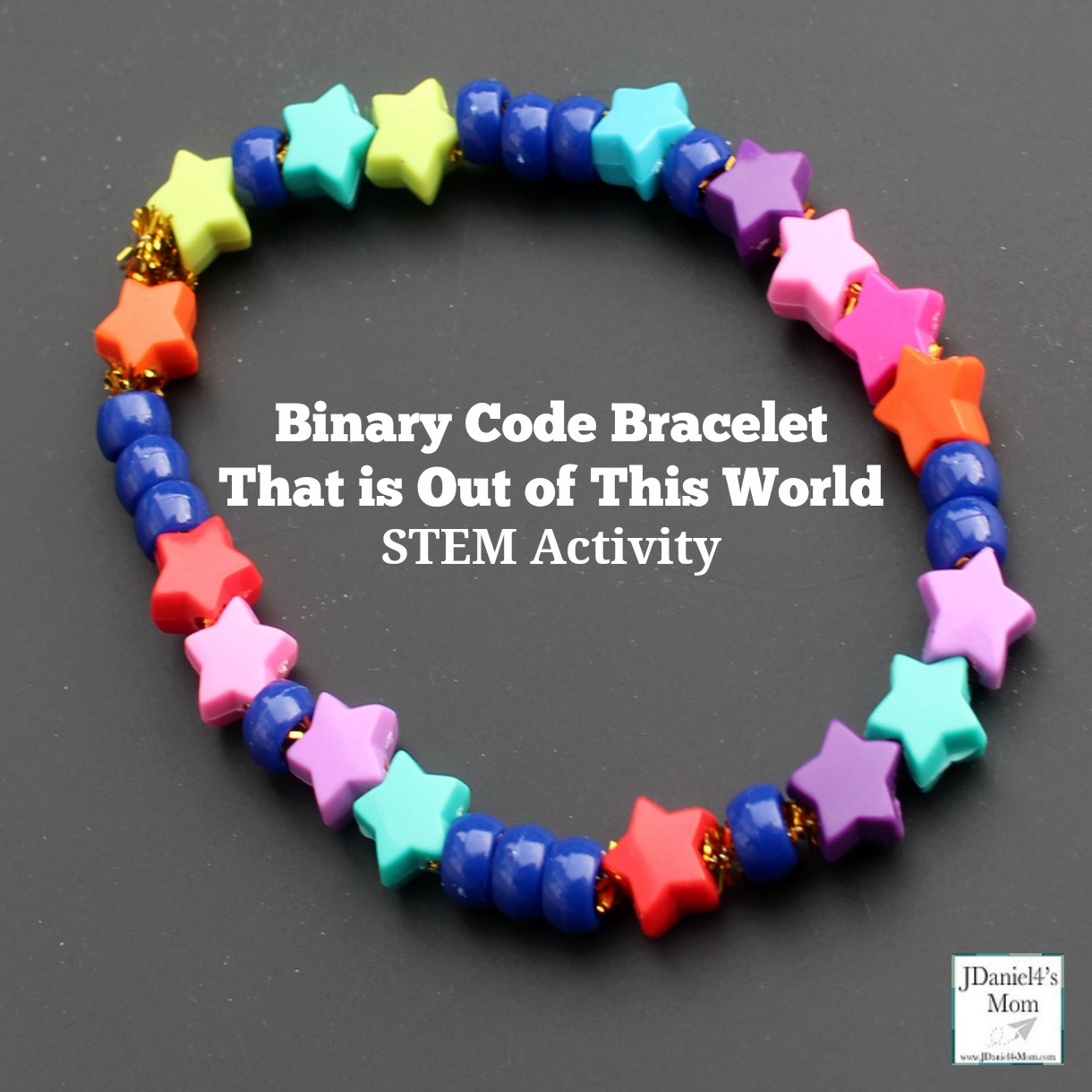 Binary code is number system made up zeros and ones. Every letter, number, and symbol on your computer keyboard is represented by eight digits or a byte. Each of those digits is either zero or a one.  Your children will have fun exploring binary code by creating a bead bracelet. They will string the beads in three bytes or groups of eight to form the word star.
I have created a planning and reflection printable that will walk your children through this activity.  Below you will also see a coding book
displayed that would be great to share with your children. It further explains coding. I hope your children think the printable and the bracelet are out of this world!
Binary Code Bracelet
Gathering the Supplies
The first thing you will need to do is print out the Binary Code Bracelet That is Out of This World STEM Activity Printable. You will need one for each of your children. (Here is another binary code planning printable.)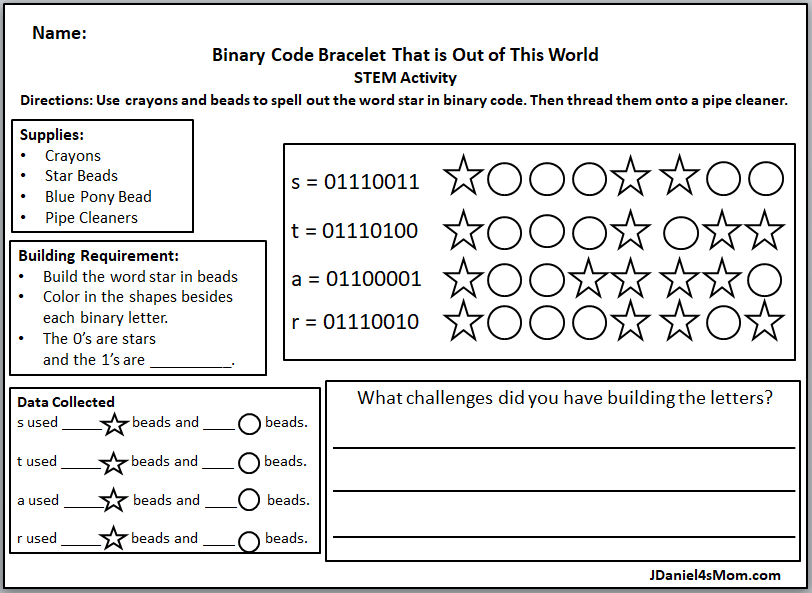 The links below are affiliate links.
The next thing you will need to do is gather the craft supplies. You will need each of the following items.
Star Pony Beads 
Blue Pony Beads
Gold Tinsel Pipe Cleaners
Creating the Binary Code Bracelet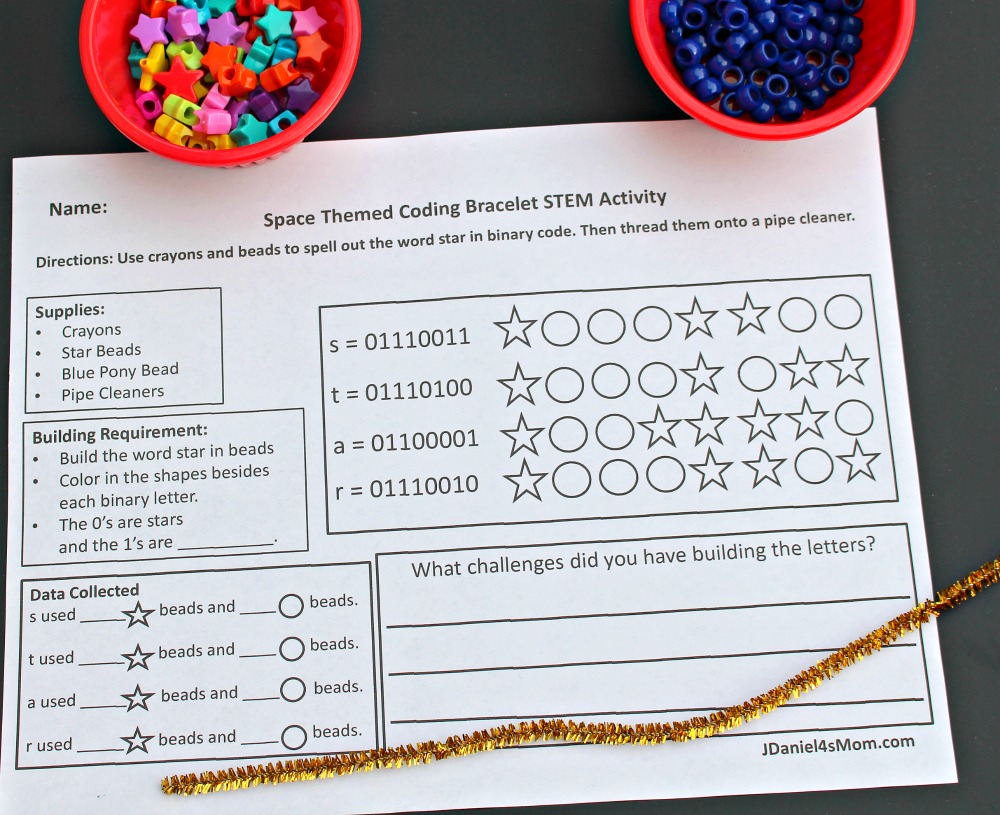 Your children will need to place all the beads they will need to build the word star on top of the shapes beside the code for each letter. Children can work on one letter at a time or work on the whole word star.
Next, children will need to color in the shapes beside the code for each letter of the word star. By placing the colors in the shapes it will give your children a visual reminder of what beads they placed in each space.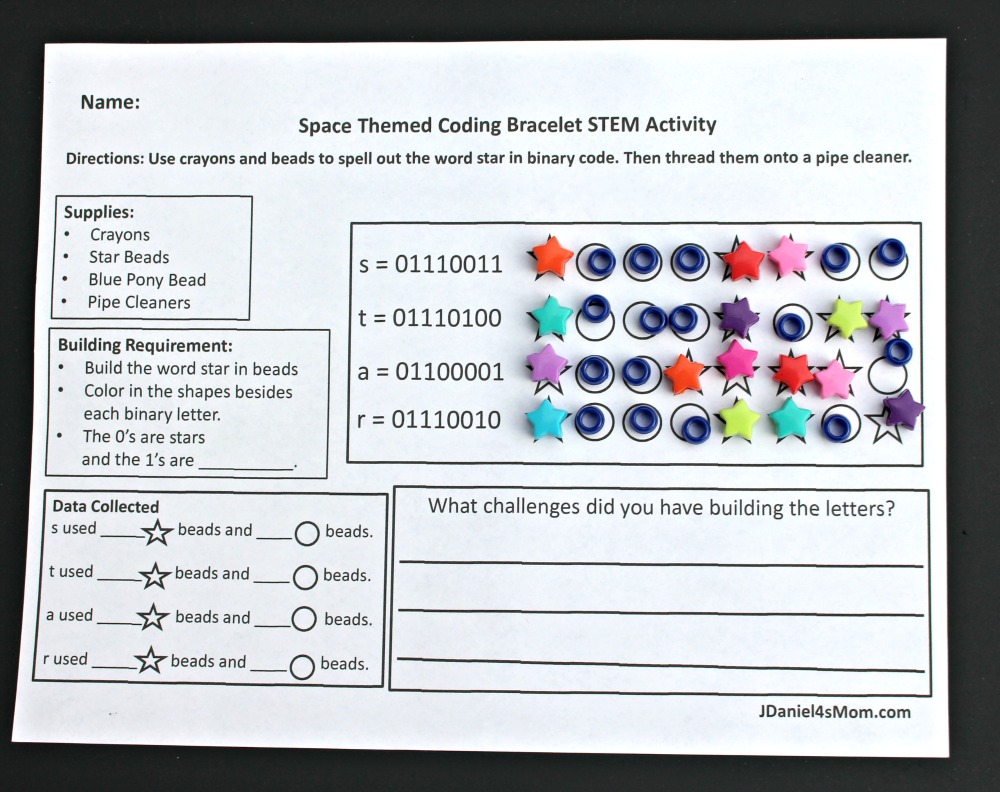 Then they will need to thread the beads in order onto a gold pipe cleaner to spell out the word star. You can place a knot at one end of the pipe cleaner if you like to keep the beads from falling off. When all the beads are in place, you can twist the two end of the pipe cleaner together.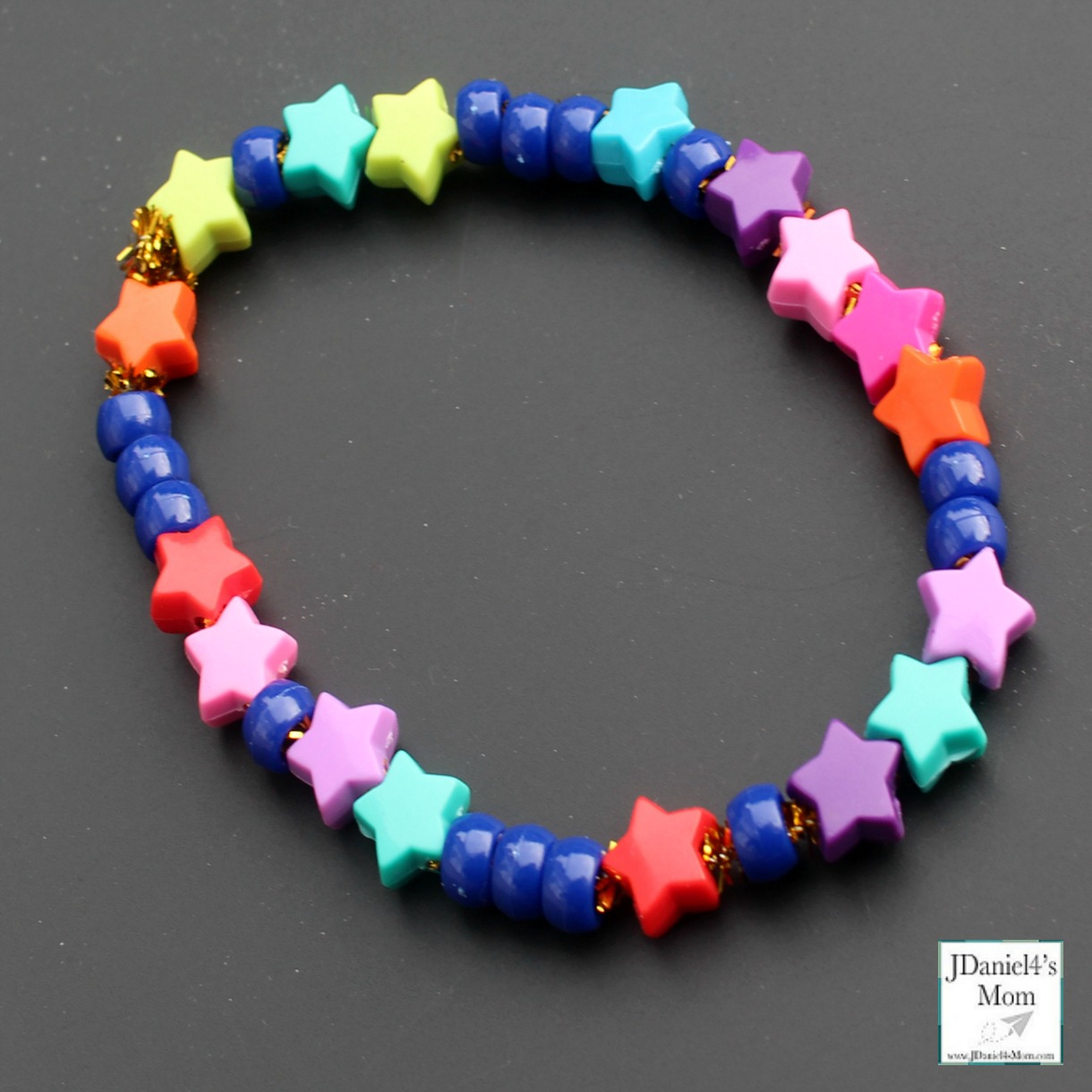 Finally, children will go back to their activity printable. It is time to gather data and reflect on the activity. Children will gather data by counting up how many of each type of bead they used to create each letter. After counting up the beads, they will record that number on the printable. Then they will need to reflect on any challenges they had. If they didn't have any challenges, they can write about what they learned during the activity.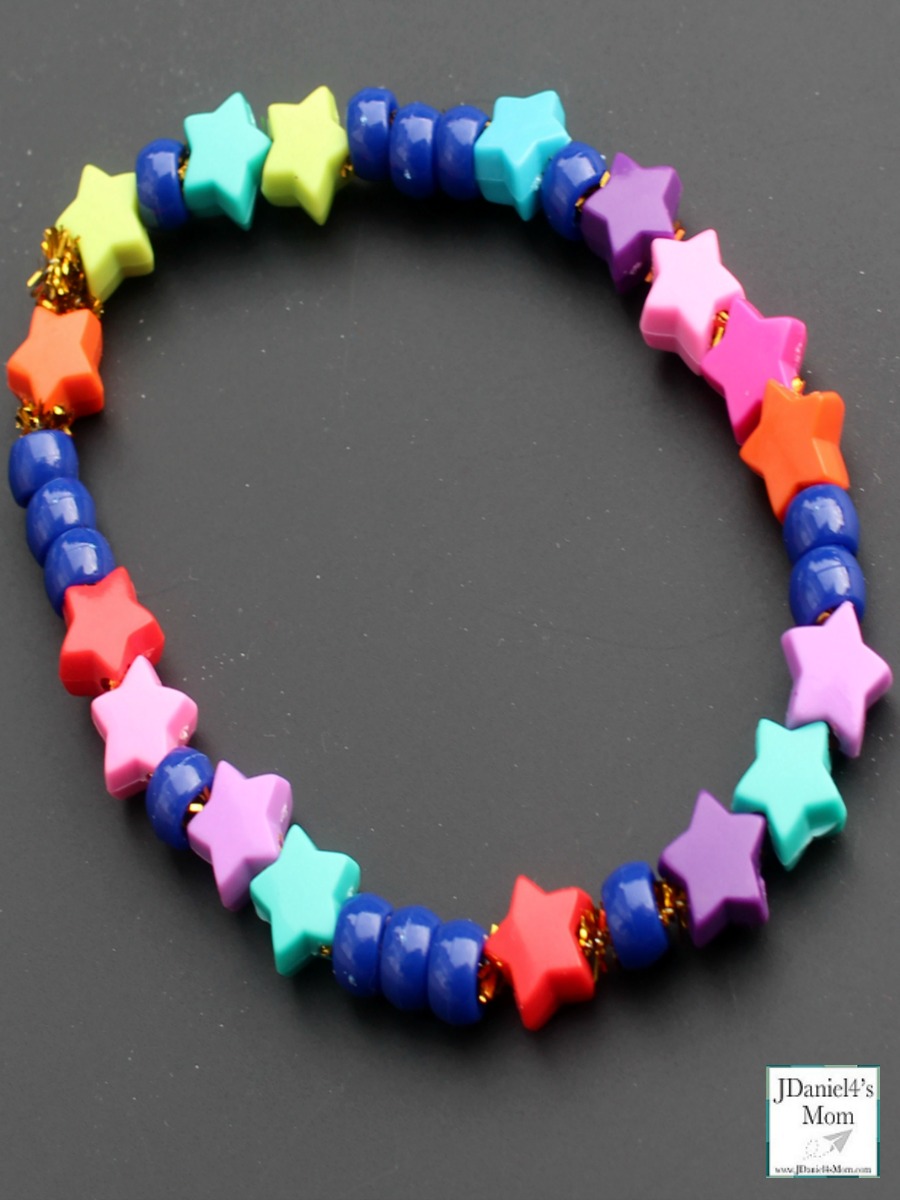 This activity is part of a series of 28 Days of STEAM and STEM activities. I am partnering with Left Brain Craft Brain and 29 other blogs to share with you almost 60 different activities. It is going to be a fun month. Please stop by my Facebook page.  I will be featuring many of the STEM and STEAM activities there during the month.