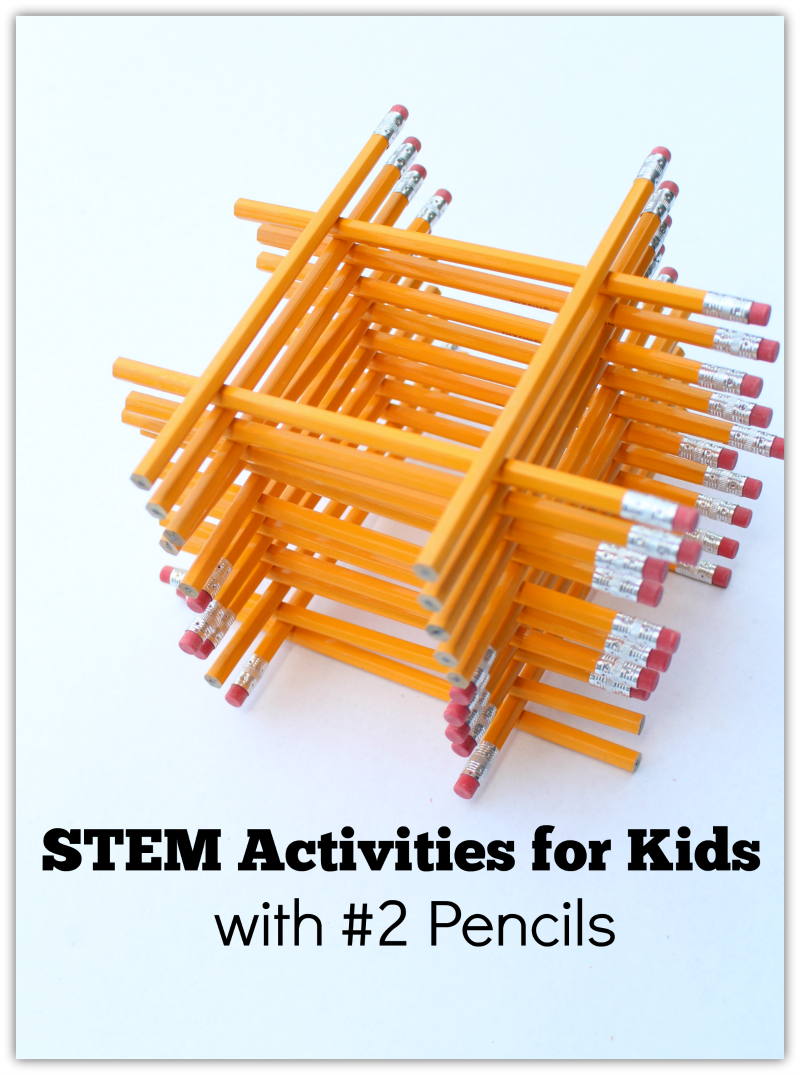 These STEM activities for kids featuring #2 pencils  post is the second in a series of four posts featuring science explorations with school supplies. The first post in the series focused on using school supplies to make ramps for cars. Your children are going to love building and creating with pencils.
My son's school supply list requested five boxes of #2 pencils. Just prior to taking them to school for Meet the Teacher we had a lot of pencils to build with. If you are able to pick up pencils during Back to School sales, you will have tons of pencils to build with too.
STEM Activities for Kids
Building a  Simple Tower
Your children will find building pencils towers both fun and easy. The fact that pencils have so many sides made them easy to build with. We built towers with 4 packages of 20 pencils. The goal was to build super straight towers.
We started with a base of two pencils that were parallel to each other Then we added a level that went in the opposite direction.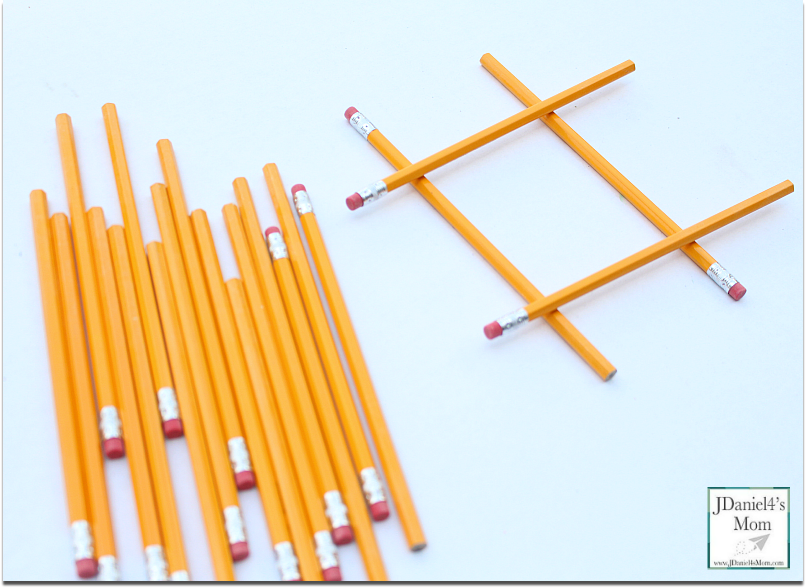 We continued the process until we ran out of pencils.  If you have more pencils that we did, you can build a very tall tower.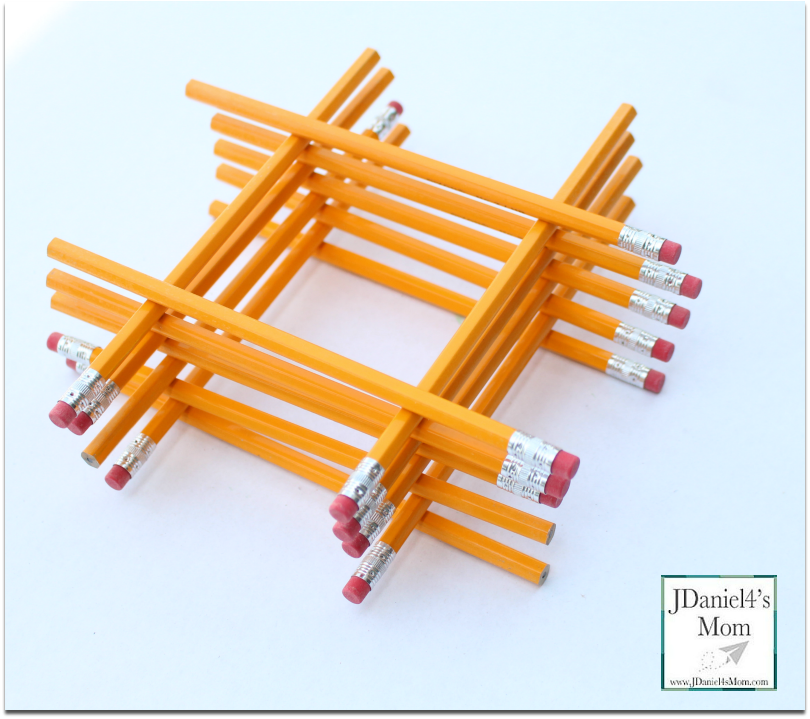 Other STEM Activities with Towers
You can challenge your children to make towers in a variety of styles. Below is a list of tower styles I think your children will love making:
You can make a tower that gets narrower at the top.
You can build a wide a porch on  left side of the bottom level. Then create a small tower on right side of the bottom level.
You can build a tower with a triangular or pentagon shaped base.
You can build a tower with all the pencil erasers facing inside.
STEM Activities with Shapes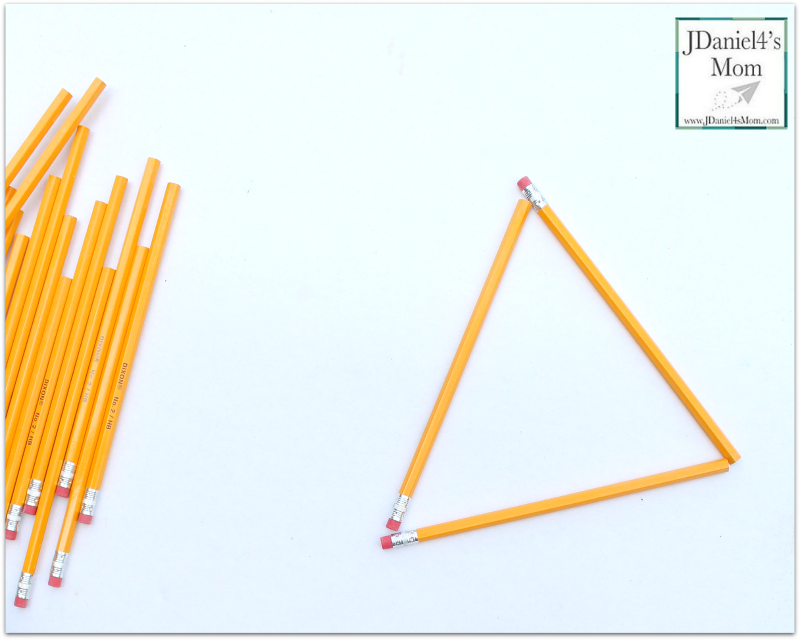 You can challenge your children to create the outlines for variety shapes with pencils. They can be given shapes to build orally or written out on index cards.
We were able to make a bunch of shapes with our pencils. You will find them in a list below. I bet your children will come up with more shapes than we did.
Shapes You Can Build with Pencils
equilateral triangle
rhombus
square
pentagon
hexagon
octagon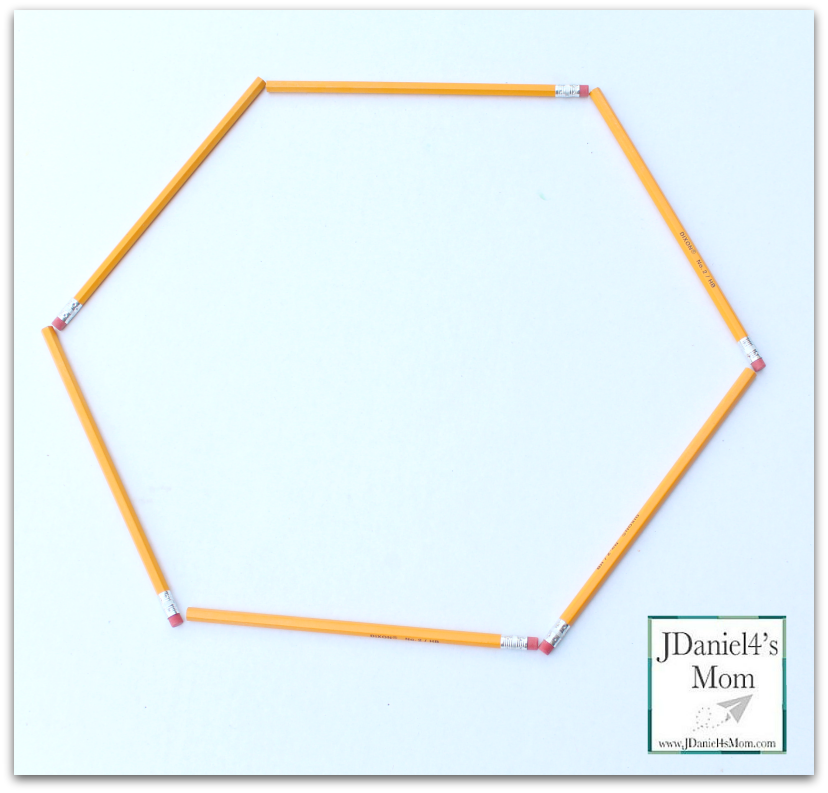 If you like these STEM activities, here are some more STEM activities you are sure to like:
How to Make a Balloon Boat Move