Welcome to Read.Explore.Learn.! This meme was designed to be a place for you to share the learning opportunities, crafts, field trips, and other activities you have done this week that tie-in to children's books. I look forward to seeing ways you have learned with and explored books
My Book Tie-Ins of the Week: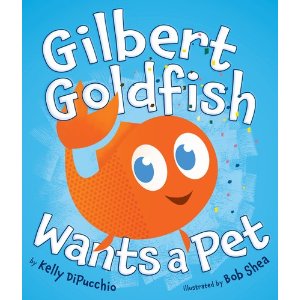 Gilbert in the story Gilbert Goldfish Wants a Pet by Kelly Dipucchio is lonely and really wants a pet. He has a number of animals visit the outside of his bowl. Each time a new pet stops by Gilbert gets excited and swims around in circles and the new pet runs around his bowl.
Each possible pet ends up leaving him, wanting to eat him, or gets squashed (the fly). Gilbert's little heart then goes pitter- patter- plop.
Finally having much disappointment, he does get a friend. You will be surprised to find out what it is.
What did we do with the book?
Create Goop and a Fish Wash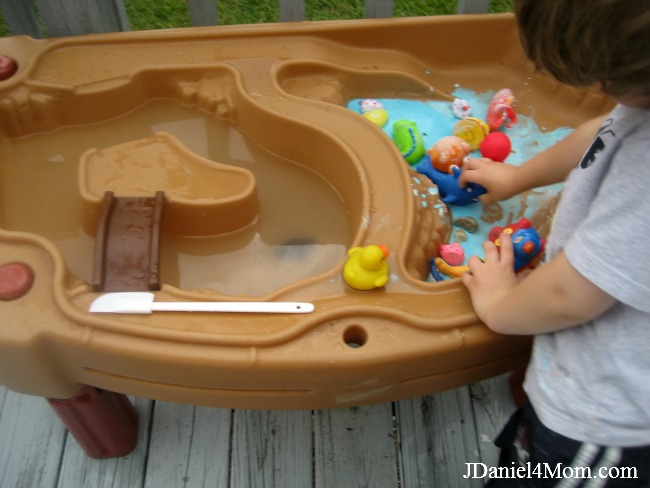 I found a recipe for goop on the internet and we tried having JDaniel's ocean bath toys swim in it. It turns out they needed a friend to help clean them up after they played.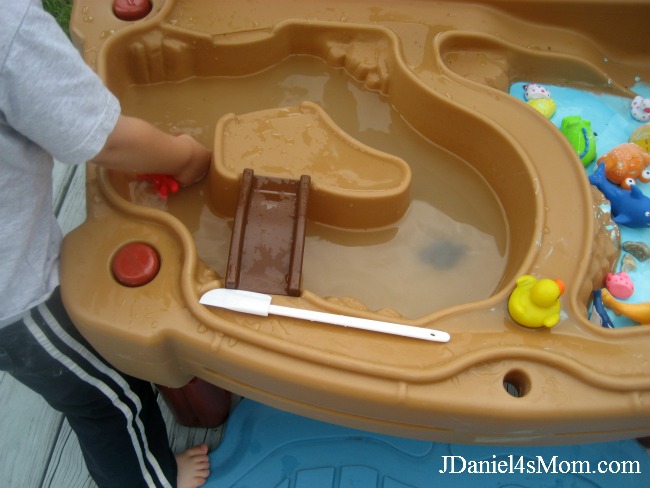 We then created an animal wash in the second section of JDaniel's water table.
Here is the recipe for Goop:
1/2 cup cornstarch
1/4 cup water
small bowl, tin pie plate, water table, etc..
A little more water
Food coloring
Add the water to the cornstarch in a small bowl, tin pie plate, etc. Mix it together using your hands
Fish Counting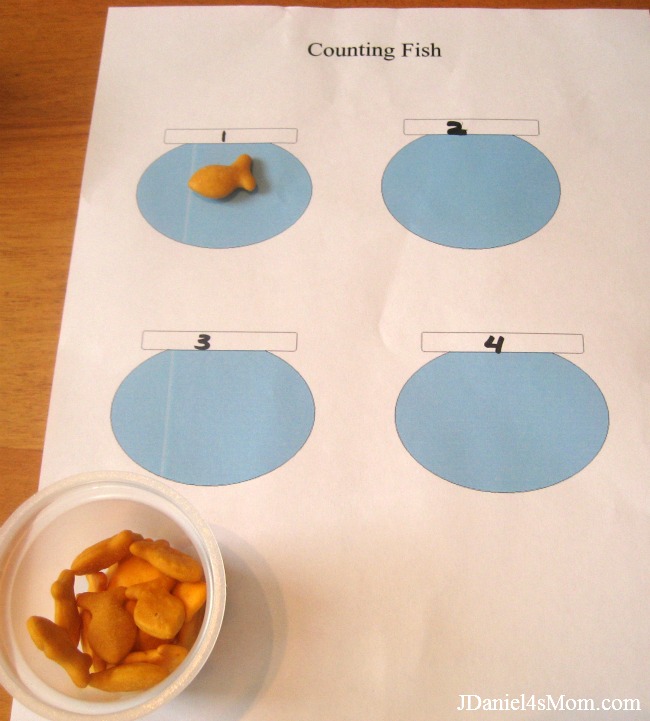 I created a sheet with a number of fish bowls on it. I then wrote a number on the rim of each bowl and JDaniel had to put the correct number of fish in each bowl.
Talking about Possible Fish Friends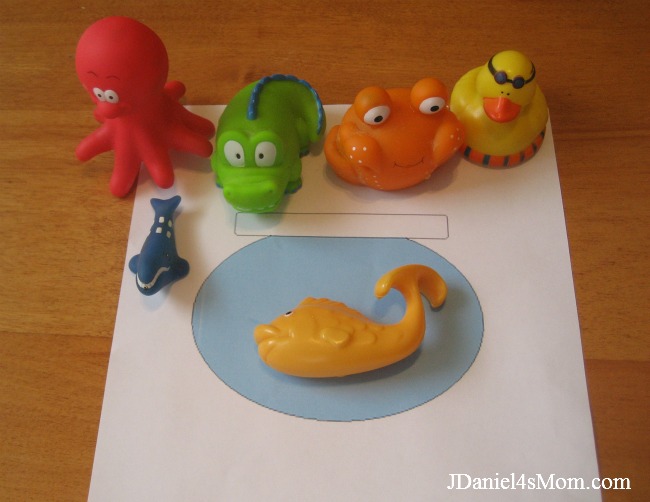 I created a sheet with a giant fish bowl on it and put a big plastic fish in it. JDaniel then selected various plastic animals and told me why they would or would not make a great pet.
Talking about the pro and cons of each animal encourage JDaniel to think at a higher level. He had to analyze and sort through real reason they would or would not be good pets.

(Visited 669 times, 1 visits today)