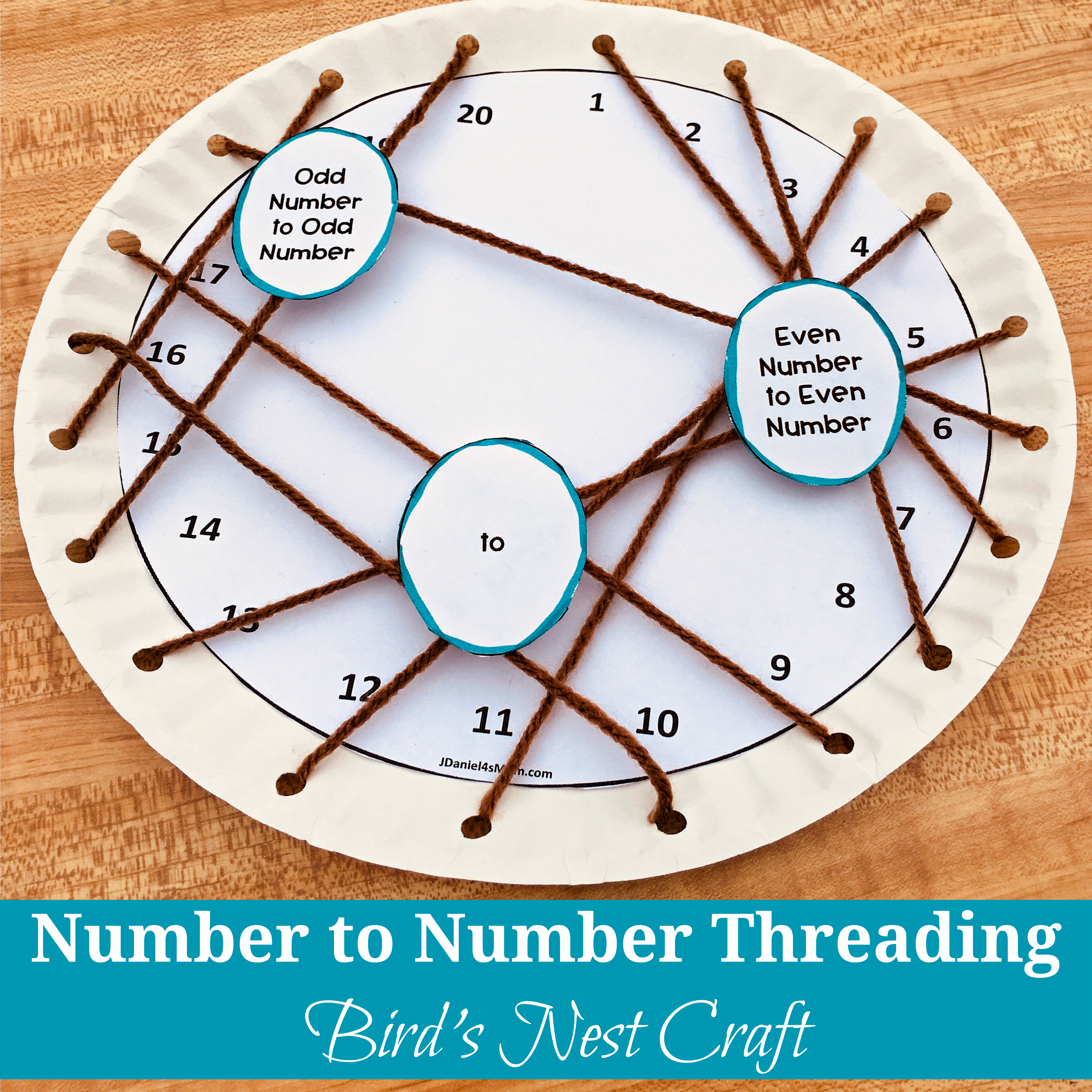 This bird nest craft invites children to use yarn or twine to connect odd numbers to even numbers. Once all the numbers have been connected with yarn or twine, children will end up with a bird's nest craft. Despite the fact that each child will end up connecting all the numbers, each nest will be unique. Which even and odd number your children choose to connect in what order will vary.
Gathering the Bird's Nest Craft Supplies
Paper Plate
Hole Punch
Even and Odd Numbers on a Circle Template
Yarn
Tape

Downloading the Even and Odd Numbers on a Circle Template
The Number to Number Threading Bird's Nest Craft is a PDF. You will need to have a PDF reader like Acrobat Reader to open the template up.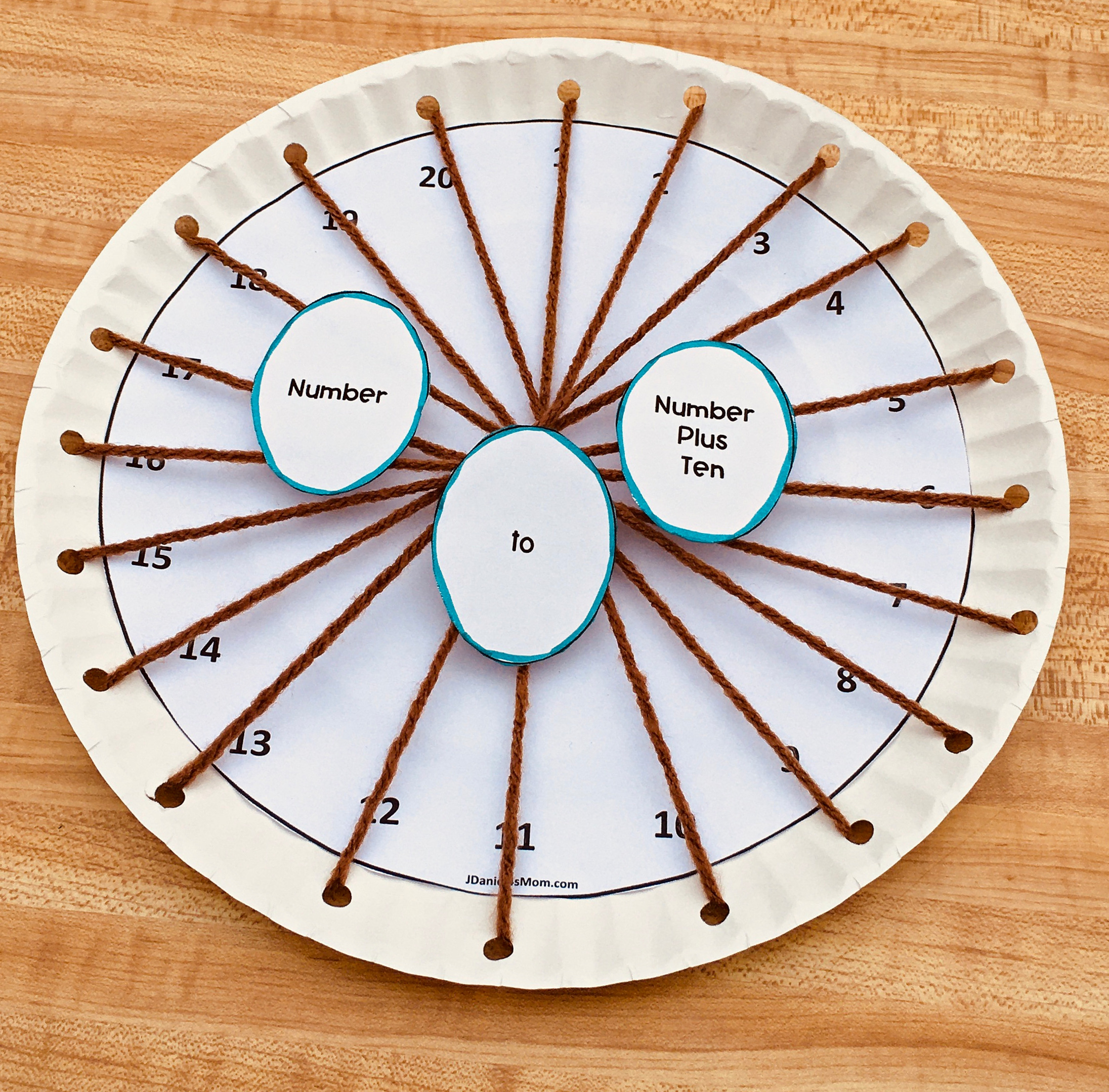 Creating the Bird's Nest Craft
First, you will glue the number circle to a paper plate.
Second, you will punch a hole beside each of the numbers on the outside rim of the plate.
Third, attach a piece of yarn or twine to the back of the plate behind the number one with tape.
Four, begin threading the yarn up odd numbers and down through even numbers. You do not have to thread them through the numbers in order.
Sixth, when you have threaded the yarn through all the numbers tape the end of the yarn to the back of the plate.
Seventh, glue as many eggs as you like in the center of the nest. There are three eggs that appear on the template, but children can add more than just three if they like.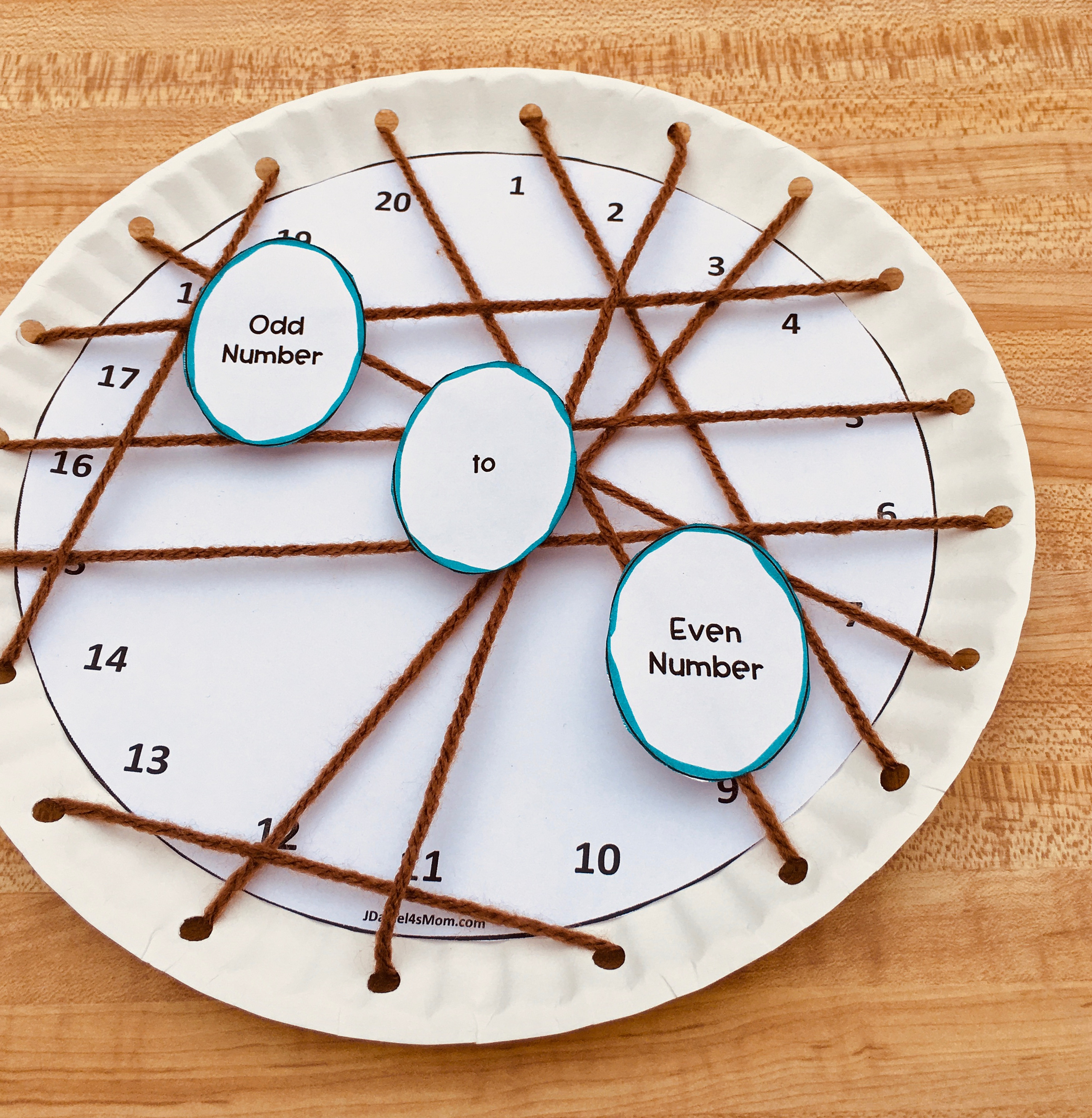 More Spring Crafts and Activities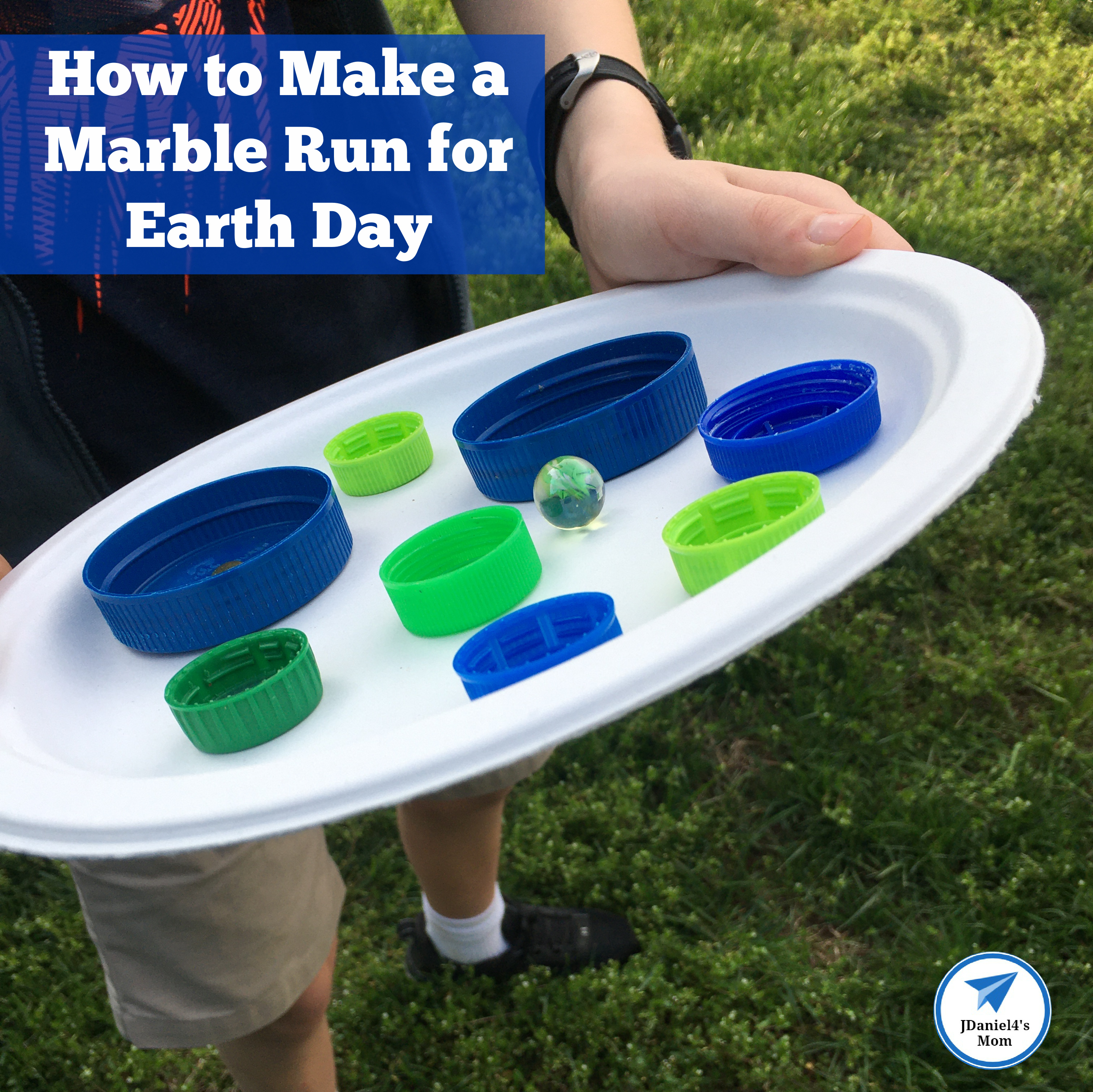 How to Make a Marble Run for Earth Day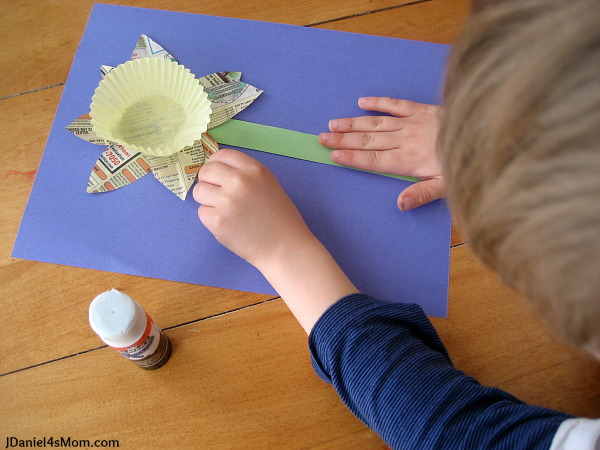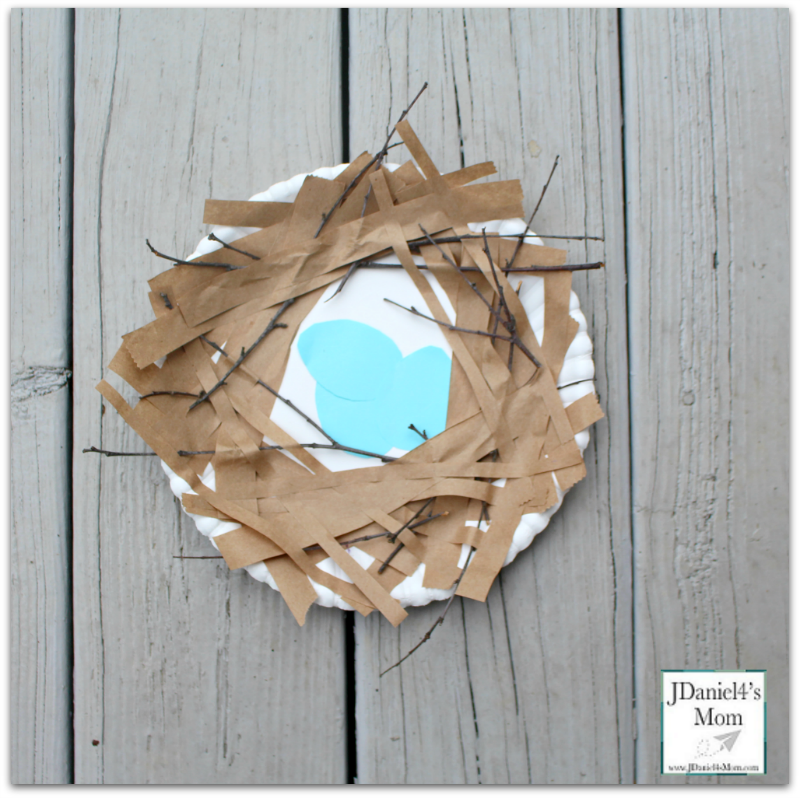 Building Background
You may want to read books about birds and their nests to your children before starting this activity. Below you will find some wonderful books with those these.
The links below are affiliate links.