Last week I shared with you edible Back to School printables, this week I have a set of four All About Me worksheets that you could use during the Back to School season. Each of the four printables invites your children to work on math concepts while sharing facts about themselves. You could have your children work on all of All About Me Worksheets or just one of them.
Getting the All About Me Worksheets
You can download the All About Me Worksheets That Explore Math Concepts onto your computer. They are in a PDF format. Once you have downloaded them you can, decide which of the All About Me worksheets you want to use.
Exploring the All About Me Worksheets
Each of the All About Me worksheets explore different math concepts. Let me walk you through each of them.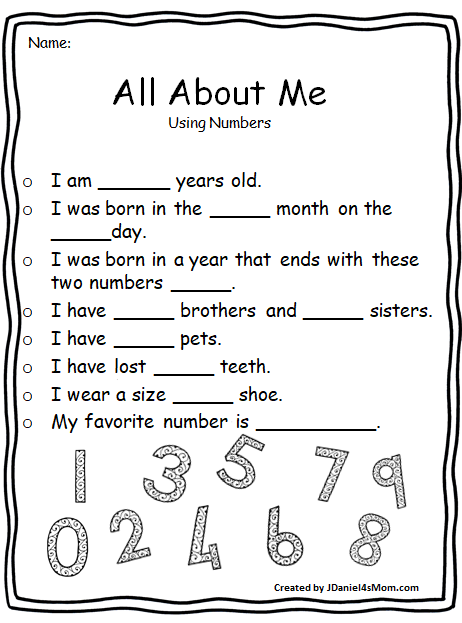 Your children will need to know some facts about themselves to work on this worksheet. You can gather some of the numbers ahead of time for them if you don't feel they will know them. The numbers they will need to fill in the blanks appear at the bottom of the page.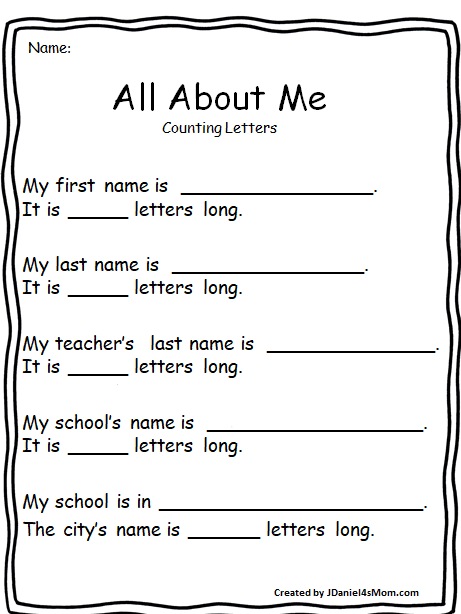 This All About Me worksheet invites children to write down words that relate to them and their school. Young children may need to have you place the words on a note card or the board for them to copy onto this worksheet. They will start by writing down the words or group of words. Then they can count how many letters are in each word or group of words.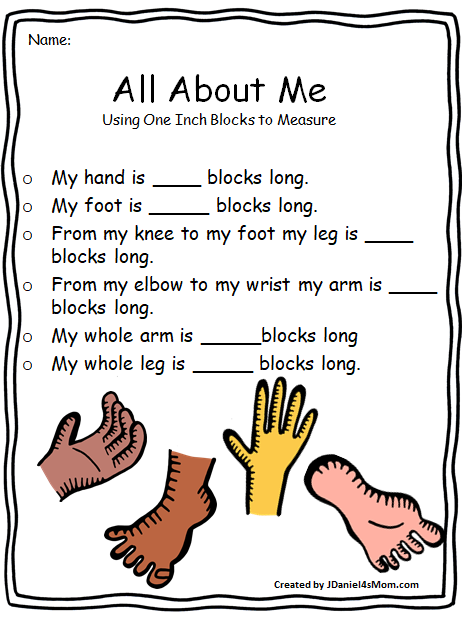 Measurement is the focus of this All About Me worksheet. Your children can use one-inch block or cubes to measure various sections on their body. Then they can record on the worksheet how many one-inch blocks they used to measure each section.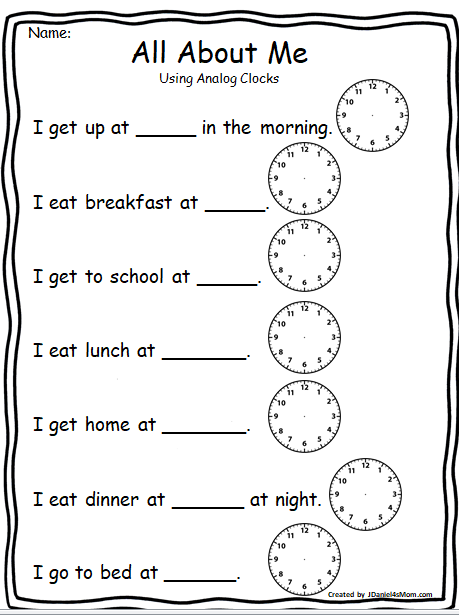 This worksheet focuses on telling time to the minute. Your children may need help figuring the time that each of these events happens during the day.  You could have them take it home to work on with their parents or you could help them at school.
Below you will find a display of All About Me themed books that you could read to your children before they start work on the worksheets.
Here are the Editable Back to School printables I shared last week.
Going to School and Coming Home Backpack Checklists
Editable Lunchbox Notes with Encouraging Words
Editable Back to School Chore Charts for Before School, After School and Bedtime