Welcome to Read.Explore.Learn.! This meme was designed to be a place for you to share the learning opportunities, crafts, field trips, and other activities you have done this week that tie-in to children's books. I look forward to seeing ways you have learned with and explored books.
My Book Tie-Ins of the Week: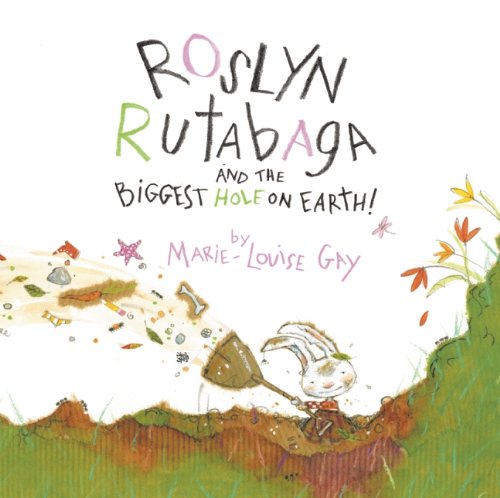 Roslyn in Roslyn Rutabaga and the Biggest Hole on Earth by Marie- Louise Gay loves to dig. One day she decides to dig a hole all the way to the South Pole to see the penguins.
I love what her father tells her when she announces that she is going to dig that far. He tells her to remember to bring a sweater because it is cold down there. He is such a great dad.
Once she tries to decide she is going to dig, she has to decide where to start digging. She can't dig in her dad's carrot patch and she finds she can't dig where other animals have their burrows.
When we finally find a spot, she digs and digs. She would probably keep digging past lunch if her dad didn't bring her a carrot sandwich.
There is a wonderful surprise at the end of this book. I hope you will seek out this book and find out what it is.
What did we do to extend concepts from this book?
Created a Sand Tunnel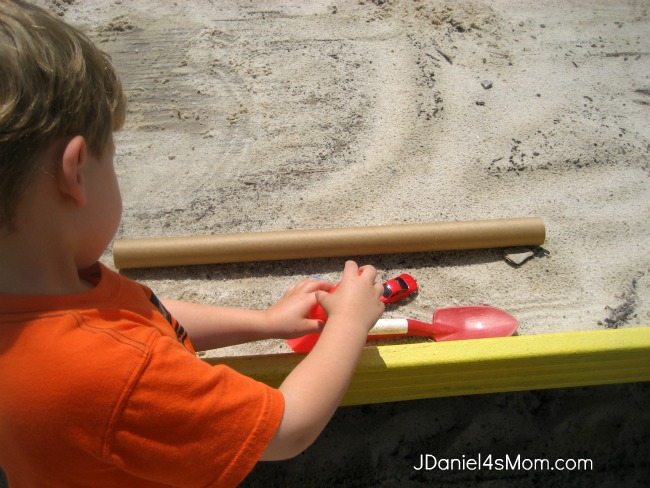 We took a wrapping paper tube to a local playground's sand table to create a tunnel for some of JDaniel's cars.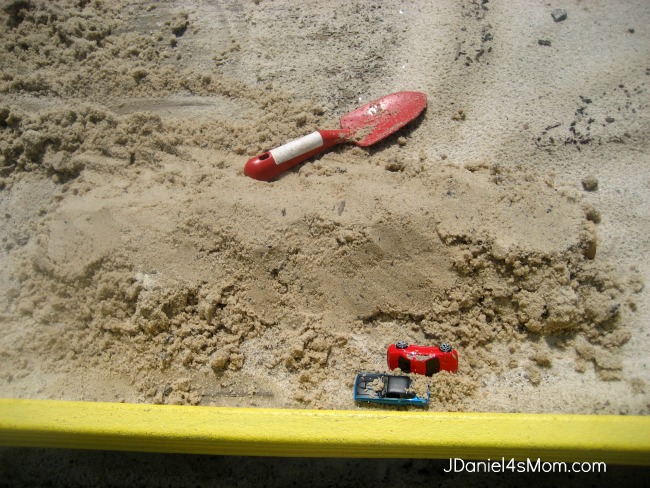 It was a lot of fun covering the tube with sand and packing the sand down around it.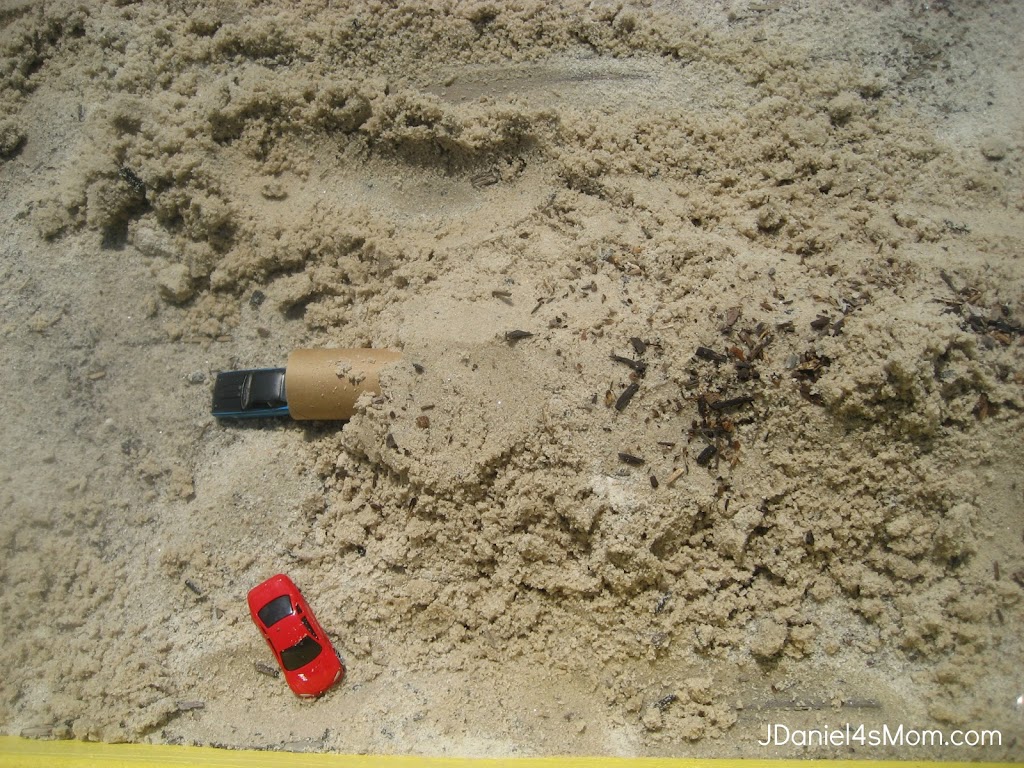 The cars tended to get stuck half way through the tube.  JDaniel discovered that if he stuck the handle of the shovel behind a second car and shoved it into the tube both cars came out of the tube.
Practiced Cutting on Odd Shaped Lines
A couple of sections of newspaper stacked together and painted brown added depth to mom drawn lines once JDaniel had cut them out. I tried to draw a variety of lines to give JDaniel more experience in cutting different types of lines.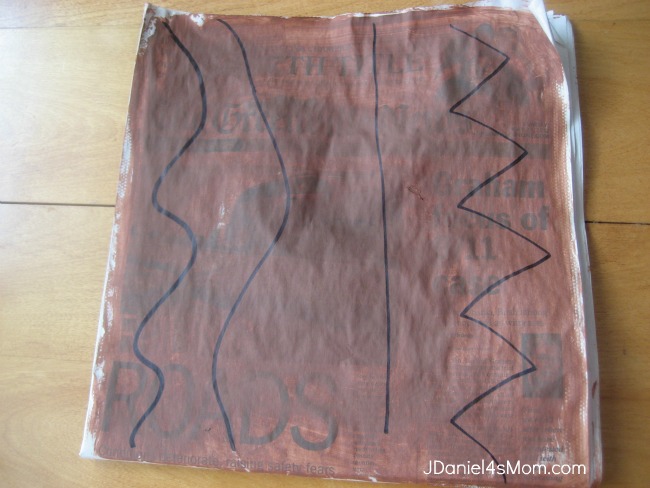 The cut out lines looked a lot like tunnels Roslyn might have dug in the story.
What have you been working on this week?

(Visited 148 times, 1 visits today)