I am participating in the MeMe Tales #readforgood Readathon 2012 this summer. During the Readathon, anyone who signs up on the MeMeTales site is given access to the books being featured for free. Each week the books follow a theme. The theme this week is Green Earth. The books being spotlighted this week are Let's Go Chipper and What Does It Mean to Be Green.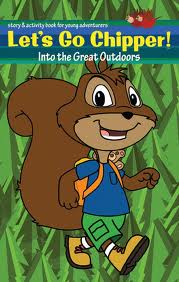 Links below are affiliate links
Lets Go Chipper-Into the Great Outdoors
is a really cute story about a squirrel who know all kinds of wonderful facts about the great outdoors and taking care of the earth. He helps you to learn what to pack when you go camping and information about the animals you might see.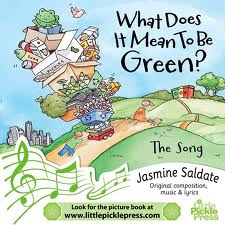 What Does It Mean To Be Green?
takes a child through ways to recycle and help take care of the Earth that are practical and shares tasks that would be easy for them to complete.
What did we do with these books?
Nature Observation Hike or Walk
I planned to take JDaniel on a nature hike at Paris Mountain Park with a nature guide, but the hike got rained out.
Plan B was to wait for a sunny day and visit a community park not too far from our house called Legacy Park and observe nature there.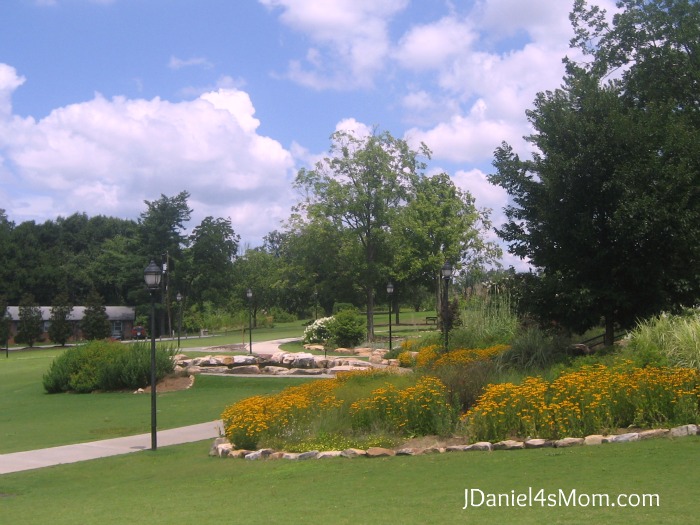 The section of the park was perfect for doing an observation walk. It contains two water structures, pathways, a small bridge, stepping stones, and beautiful flowers.
You could create a checklist for an observation walk, but on this walk, I just followed JDaniel's lead as to what he noticed.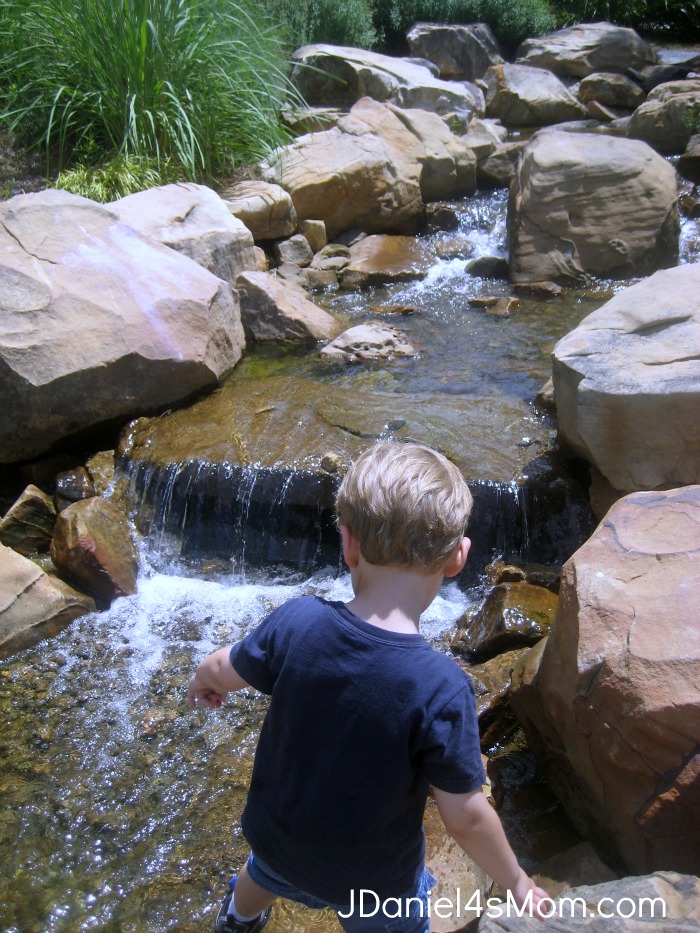 The waterfalls in the park are always JDaniel's first stop. He loves to find rocks that will guide him as close to them as he can. The rocks can get slippery as you get closer to the falls and it is possible to end up with wet sneakers when you "accidentally" fall in.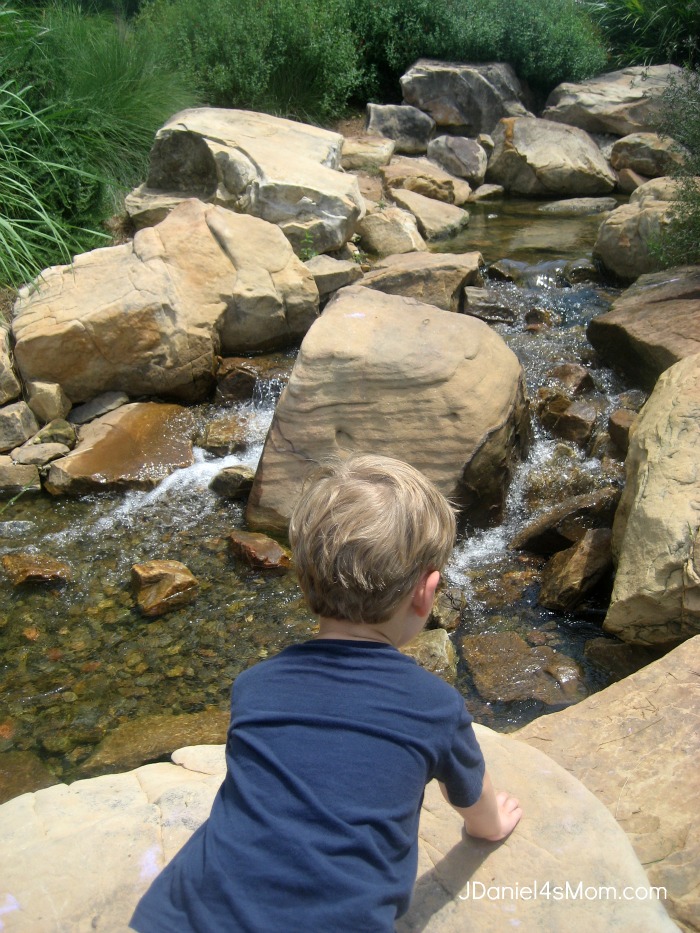 Chipper found all kinds of creatures during his walk. Although JDaniel looked very carefully, he didn't find any animals in the water.
Cracks and crevices can often contain natural treasures. Slimy rocks were all that JDaniel was able to find.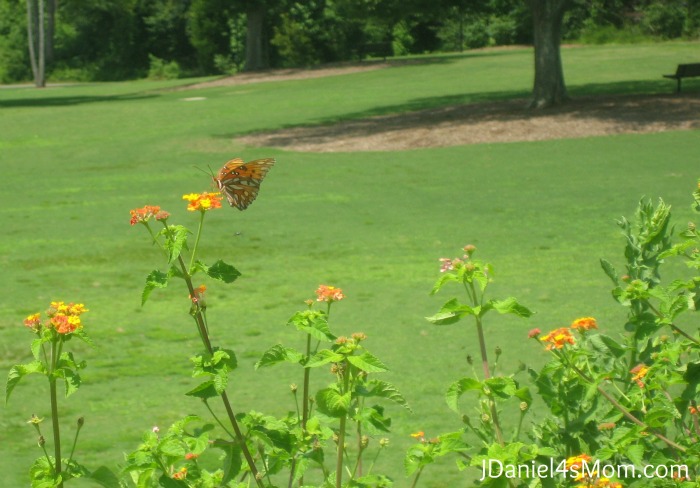 After our time exploring water, we headed over to the beautiful bushes and finally found some creatures. This beautiful blue butterfly stayed close to the buses so, we were able to watch him for a long time.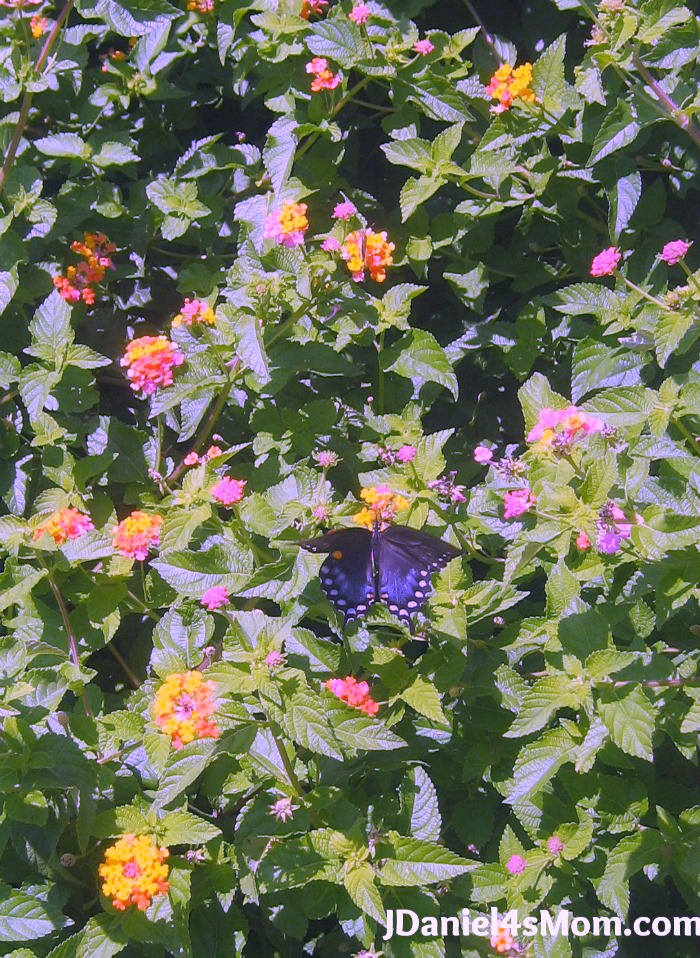 When the blue butterfly had finally taken off, we found this really pretty orange butterfly to watch.  We had to be really careful about keeping quiet while observing. The butterfly seems to jump when we talked.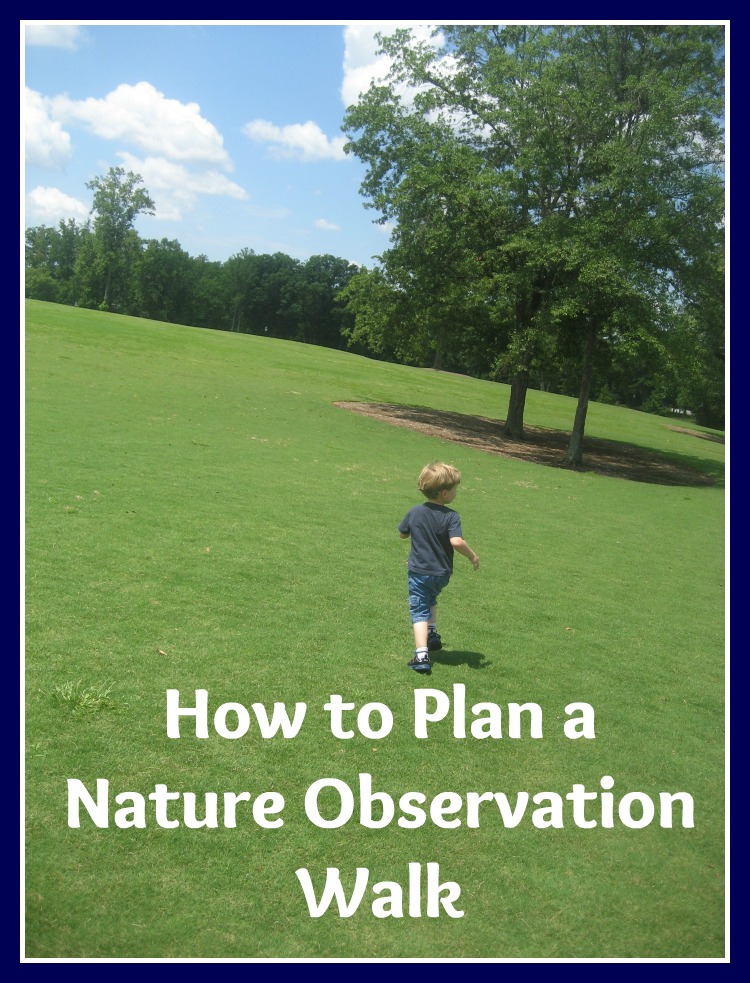 Research the area you are planning to observe to find out what animals you might see.
Decide how you are going to record what you observe. (Photos, drawings, journal entries, etc..).
Wear comfortable shoes and clothes.
Bring a snack and some water if you will be going on a long walk.
Go over the park rules. Some parks don't want to take physically take stocks or even sticks from them.
Bring a plastic bag to store your trash until you can get to a trashcan.
Disclaimer: I have been given copies of the book mentioned in this post by MeMeTales for participating in their Readathon 2012 #readforgood program.

(Visited 127 times, 1 visits today)