Welcome to the Outside Play: Games link up! My co-host for this event are Train Up a Child, Kitchen Counter Chronicles, Rainy Day Mum, Kindergarten and Preschool for Parents and Teachers and Inspiration Laboratories.
If you have a post related to playing games outside, we would love for you to link them up below and add this badge to them.

Moving Golf Game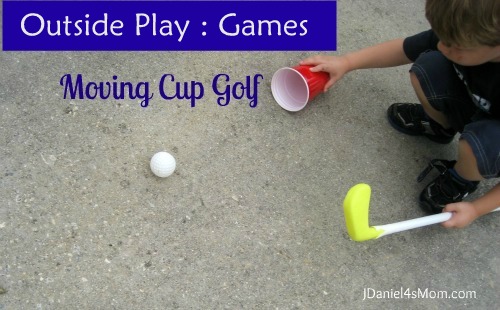 If you set out a red cup, some plastic gold clubs, and a variety of balls, your child will come up with a fun game to play.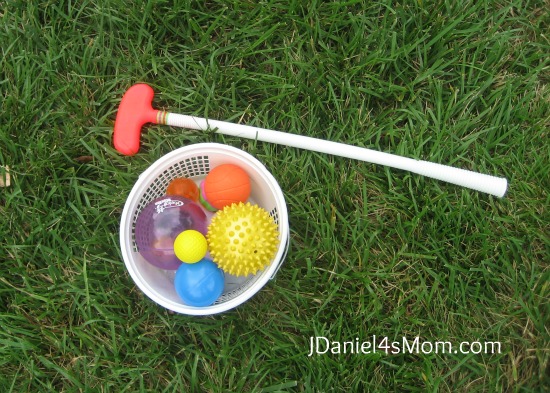 At first they may just try out the different clubs and balls. They may find that it is easier to hit them on the driveway than it is to hit them on the grass. If the grass is tall, it will slow the ball down even more short grass would.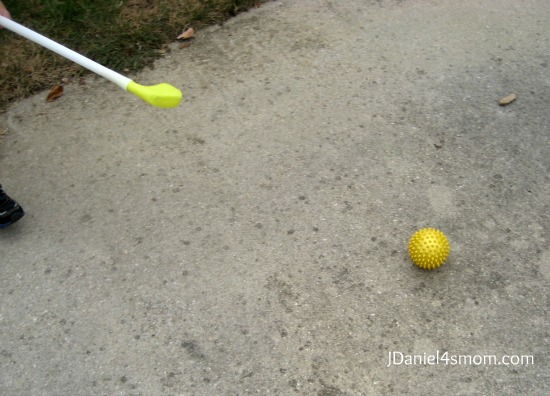 Once they have chosen a golfing surface, they may try different ways to hold the club. Holding the club backwards may be easier than holding it forwards.
In a made up game it is possible to hold the club in a variety of ways. There isn't a right or wrong way to play a made up game.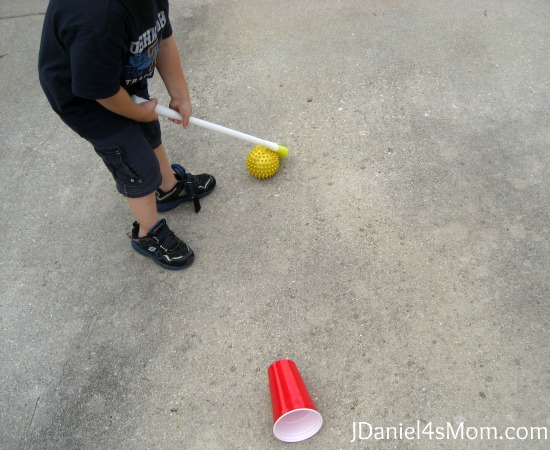 While some people may choose to have the cup facing them when then try to get the ball in , others may decide they want to see what the cup with do when it is hit. There will be those that think it is fun to hit the ball around the cup instead of in it. There will be still others that try to hit it past the cup.
Remember there are no rules to the game of moving cup golf. Actually there is one rule and it is for parents and older siblings. The only rule is to sit back and watch the game creator create.

(Visited 165 times, 1 visits today)