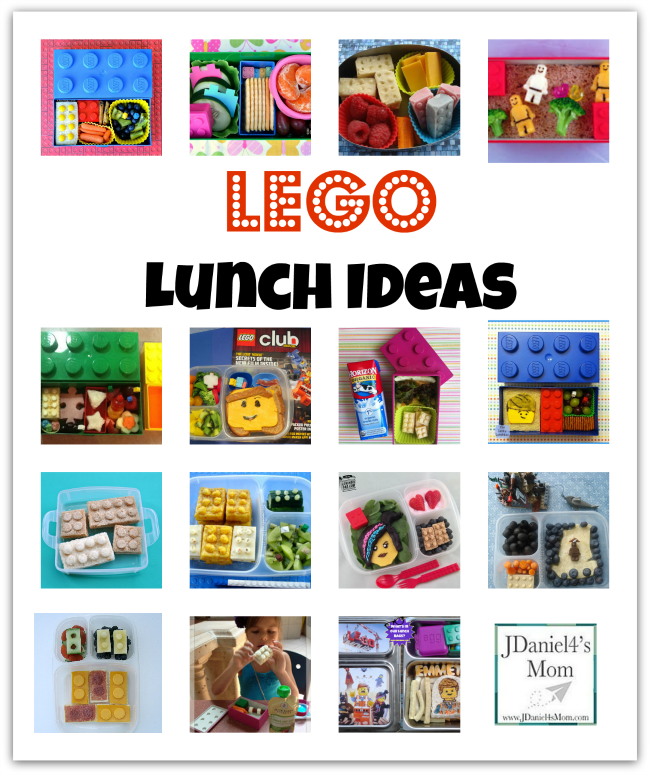 Lunch Ideas with a kid friendly theme like LEGO are lots of fun. Kids love to help create and/or enjoy meals that feature their interests and hobbies. Right now JDaniel loves building with Duplos and LEGO so, I created a simple lunch for him featuring Duplo blocks. It didn't take very long to put together and it featured foods he really enjoys. Along with sharing my LEGO lunch idea with you I will be sharing several amazing lunch ideas from awesome Bento bloggers. Their lunch ideas took more time than mine did in many cases but, they would be so cool to make.
Here is the LEGO themed lunch I made for JDaniel: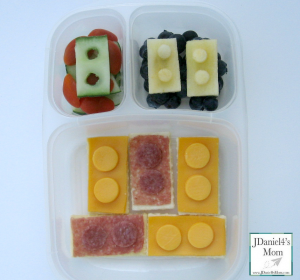 It features salami and cheese Duplos on crackers. There are cucumbers with  Duplo Cucumber on top. The fruit dessert is blueberries with Duplo apples dipped in orange juice. It isn't fancy, but it is fun.
Lunch Ideas from Other Bloggers: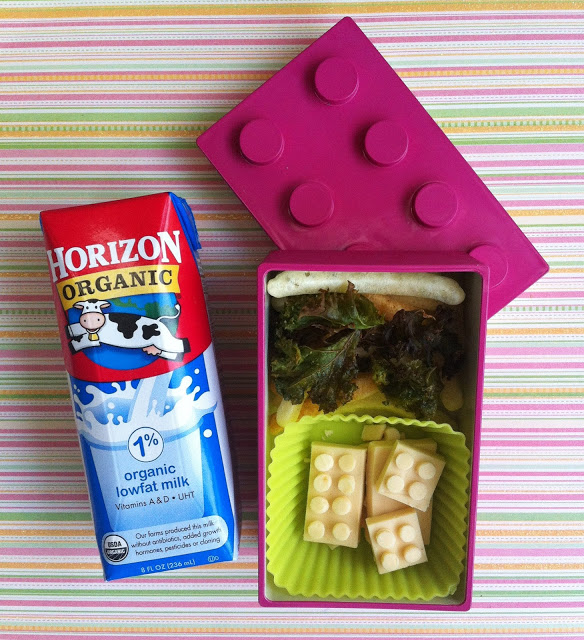 Biting the Hand That Feeds You has a really cool LEGO lunch in a LEGO bento box.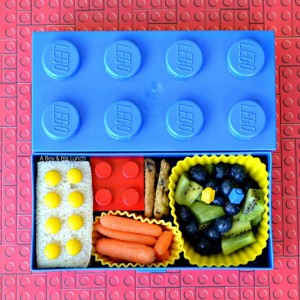 I love all the LEGO containers in this cool post from A Boy and His Lunch.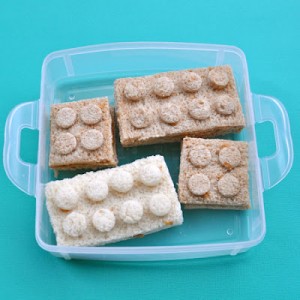 The LEGO sandwich in the post from BentOn Better Lunches. It is filled with lunch ideas you will love.
Using Club crackers is just one of the lunch ideas in this post from Becoming a Bentoholic.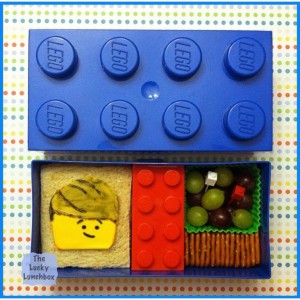 The Lucky Lunchbox has several cute lunch ideas! I love the LEGO cheese man.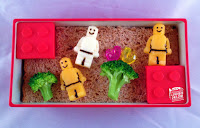 I love how The Lunchbox Dad has worked broccoli into this fun LEGO Lunch.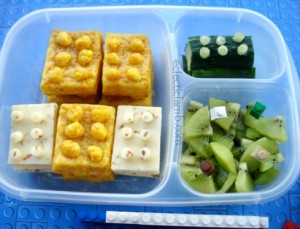 Eclectic Lamb has gone LEGO wild on her blog. She has several wonderful LEGO lunches one features frozen yogurt LEGOS, one with french bread LEGOS, a LEGO pirate lunch, and one with all the foods in LEGO shapes.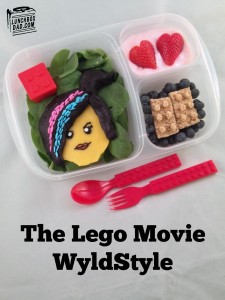 Have you seen the LEGO Movie?Lunchbox Dad has an amazing bento lunch based on the movie.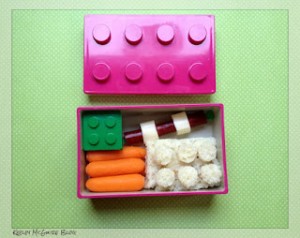 Keeley McGuire shares allergy friendly lunches and a review of some LEGO bento container.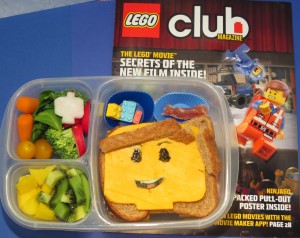 Keitha's Chaos has LEGO party food and a super fun LEGO lunch.
Each of these lunch ideas is really special. I am so thankful for friends in the bento and lunch creation community were willing to let me share them with you.
If you are looking for more LEGO Activities please check out my LEGO Board on Pinterest. If you are looking for more lunch ideas, please check my Serving  JDaniel With Lunch board on Pinterest.
Here are links to some of the LEGO containers featured in these lunch ideas:
These are affiliate links.
LEGO Lunch Box, Blue
LEGO Mini Box 4, Dark Green
Lego Ice Bricks Tray
LEGO Minifigure Ice Cube Tray
Do you have a LEGO fan at your house?

(Visited 2,391 times, 1 visits today)