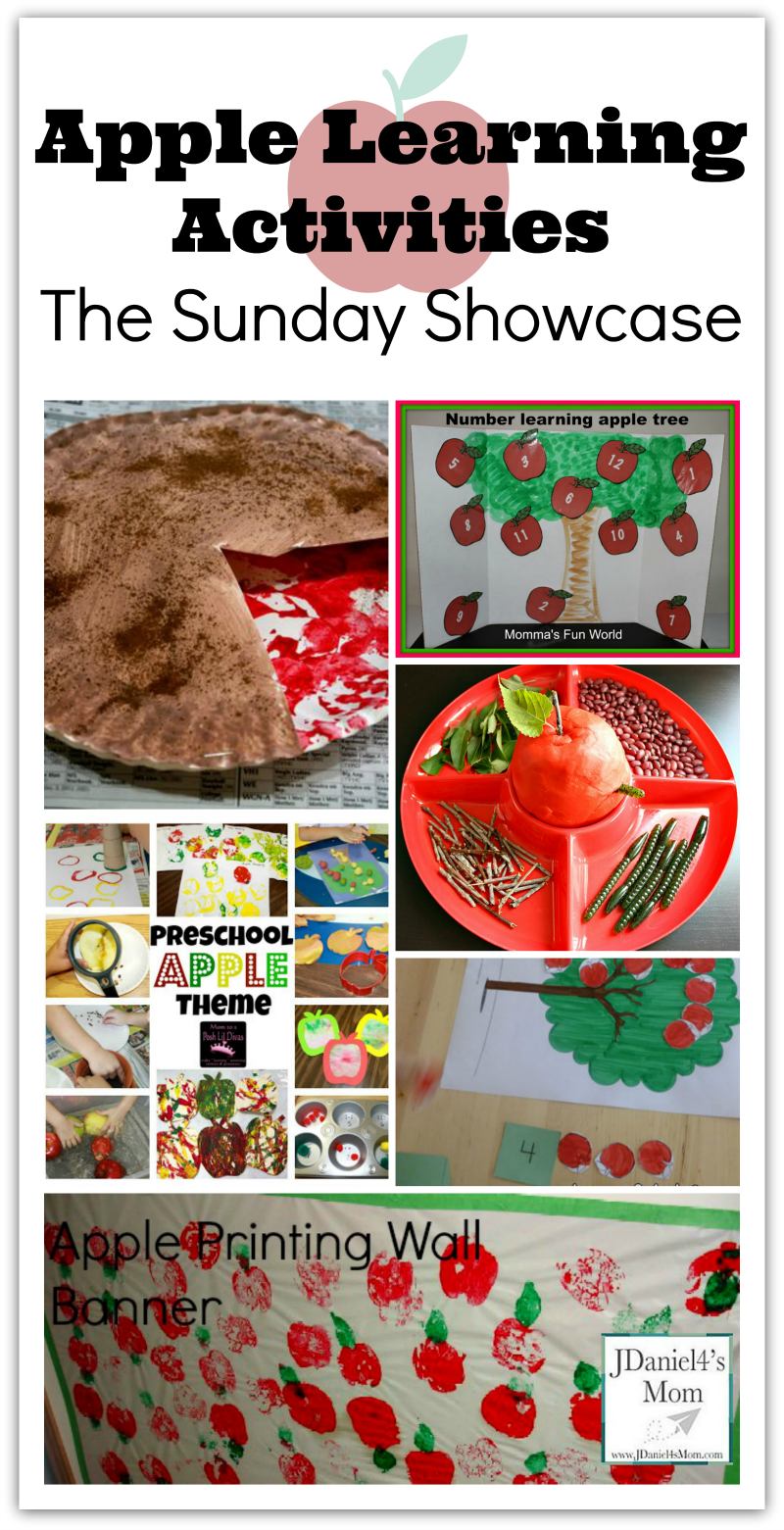 I looked through the treasure trove of posts shared on the Sunday Showcase over the past few years hunting for apple themed learning activities. Boy, there have been a lot of wonderful posts shared through out the years during the months of August and September. I selected eight of them to share with you.  It was really hard to narrow down the list of apple posts, but I hope you will take the time to visit my Apple  Crafts and Activities  Pinterest board to see many of the other posts I found while hunting.
If you have an apple post you would like to share, please link it up below. I would love to stop by and visit it. Several of the posts shared  in the link up below will be featured on next week's Sunday Showcase. Oh! Your post doesn't have to have an apple theme  for you to add it below and have me check it out.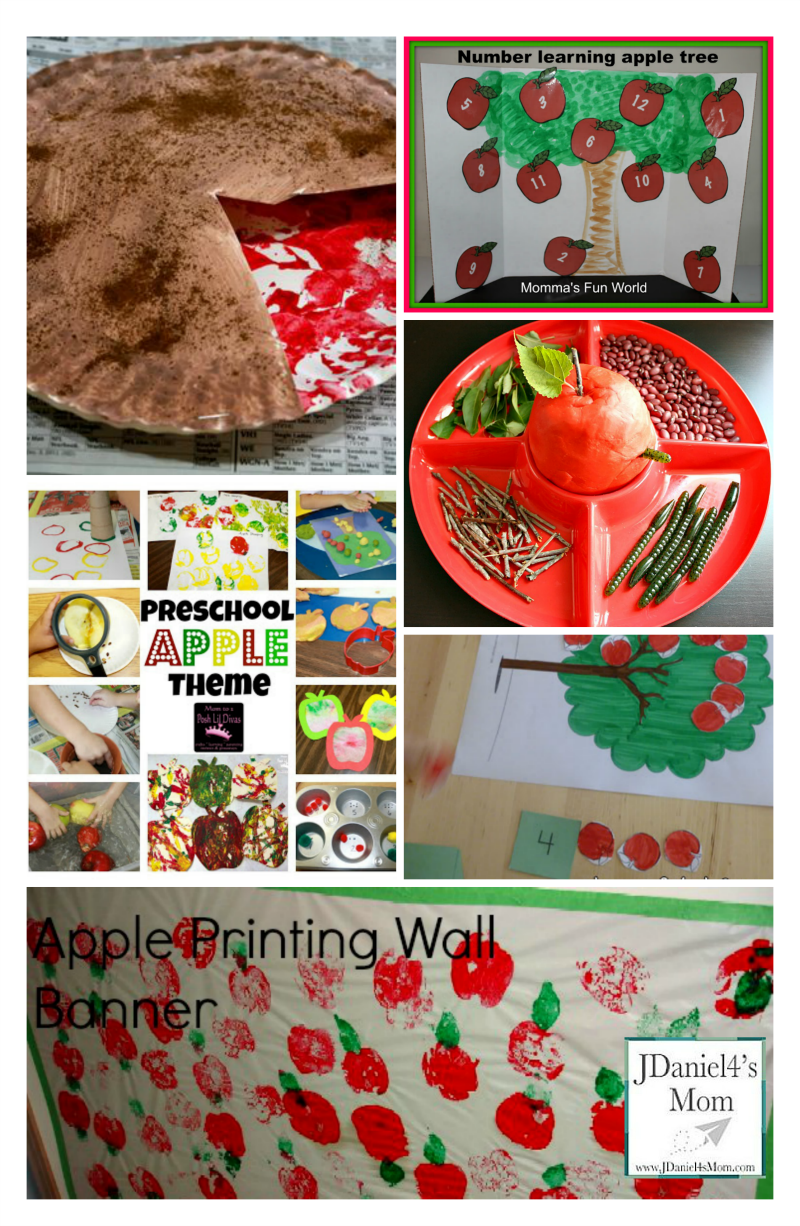 Apple Themed Learning Activities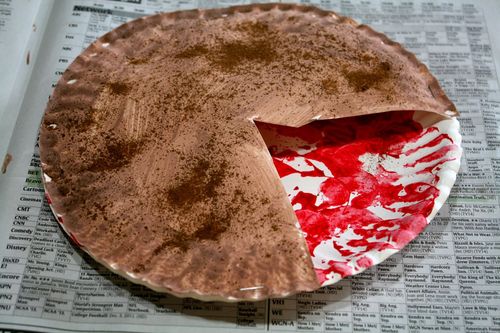 The Painted and Stamped Apple Pie Craft from Off of the Shelf works on a variety of fine motor skills. I just love that it smells like an apple pie too.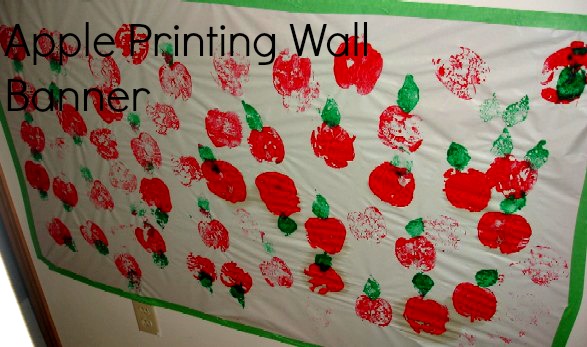 Two Big and Two Little created a wonderful apple stamp banner. It would be great to display outside a classroom or down a hallway in your home.
The Apple Counting Activity from Loving My Nest uses hand painted apples to work on math concepts.  What a fun way to learn to count!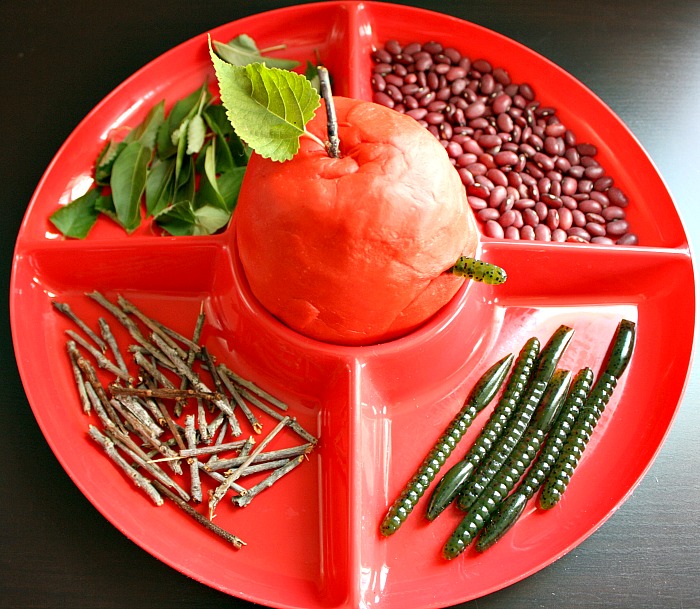 Fantastic Fun and Learning created an invitation to learn with apple play dough. It leaves the door open for kids to create their own apples their own way. The plastic worms in this creation area would be a hit at my house.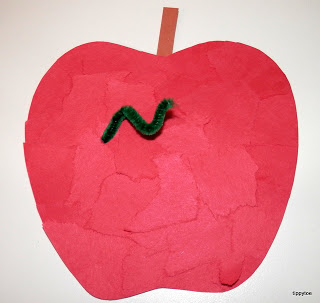 A wormy apple was created by Tippytoe Crafts. What a fun fall craft! Kids will be able to use a variety of learning skills while creating it.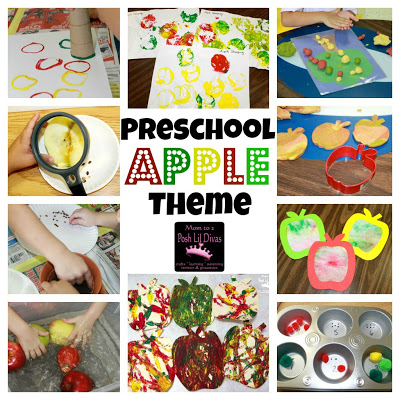 Mom to 2 Posh Lil Divas has a whole unit filled with apple learning activities!  You will have so much fun exploring it!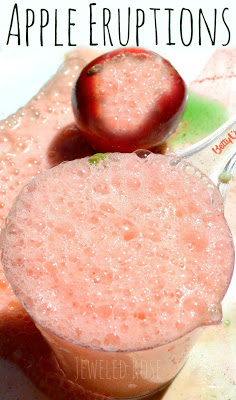 Creating an erupting apple looks like fun in this post from Growing a Jeweled Rose. JDaniel will love trying this out.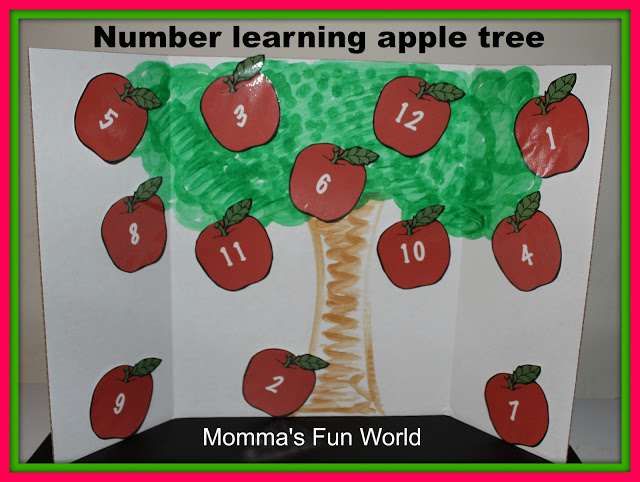 Momma's Fun World made a number learning apple tree. This looks like a great way to work on numbers.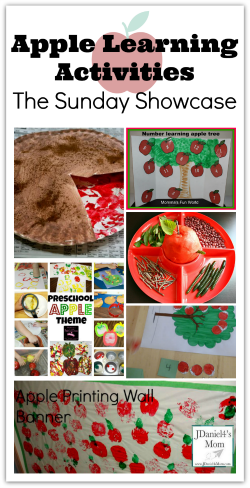 The Sunday Showcase is hosted on the following blogs:
JDaniel4′s Mom
We each feature different posts that have linked up, so be sure to check everyone out! We'll also be pinning our favorites to our Pinterest board.
If you are here for the first time please read this informational post on Mom to 2 Posh Lil Divas' site  for the full details.  Anything kid friendly and/or child centered is welcome!  You are welcome to share more than one post,  but we don't accept links for giveaways,  shops, or downloads for purchase, etc.  They will be deleted.

(Visited 329 times, 1 visits today)