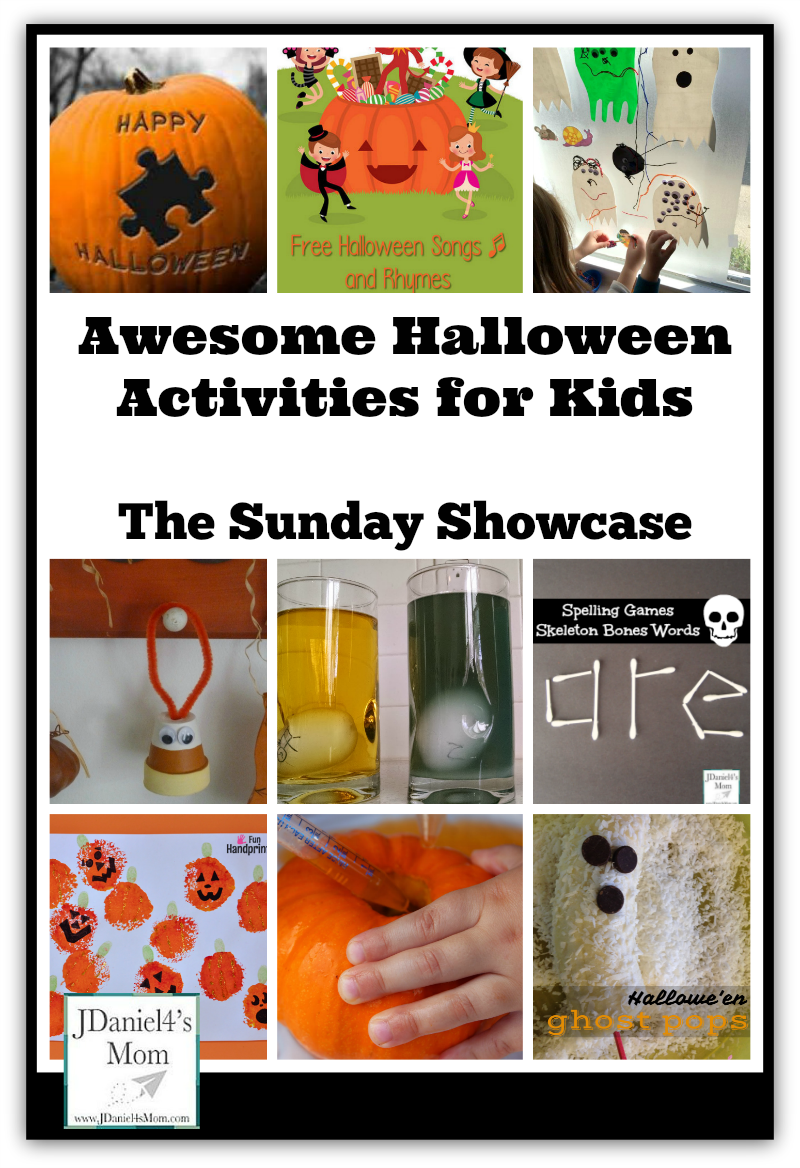 Are you still looking for wonderfully awesome Halloween activities for kids? This is a collection of really awesome Halloween activities for kids. There are crafts, science experiments, learning activities and more. Each was shared last week on The Sunday Showcase.
Please take a moment to visit each of these Halloween activities for kids and then add a few of your own. Your activities you add don't have to be Halloween related. If you have any kid friendly post that you would like to share, I would love to get to see it.
Halloween Activities for Kids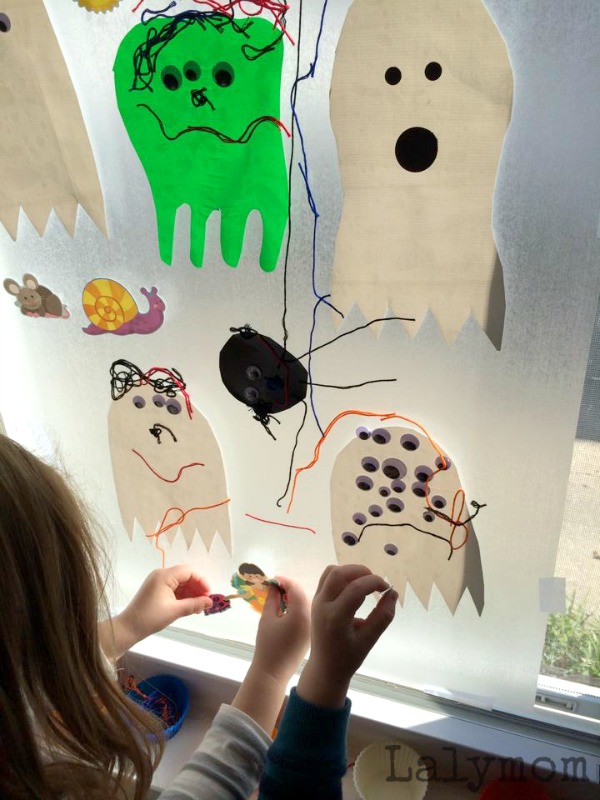 Lalymom has created a contact paper ghost craft that look really fun. Child can add a wide variety of crafting elements to make a totally unique  ghost. Kids will really love building and rebuilding ghosts.
3 Dinosaurs has put together a Halloween activities for kids unit that features free printables, sensory bins and crafts. Everything in this unit is awesome, but her printables are my favorite.
Free Halloween Song and Rhymes for Circle Time have been gathered by Living Montessori Now! It includes 15  videos of  Halloween songs and several links to song and rhymes. These are fun to watch and sing too.
The Fingerprint Art- Stamped Pumpkin Patch Craft from Fun Handprint Art are such fun. This is one of those Halloween activities for kids that can get kind of messy.
Dabbling Momma has come up with a really cute candy corn clay flower pot craft that look like is would be really fun to create and display. I love the simplicity of this activity.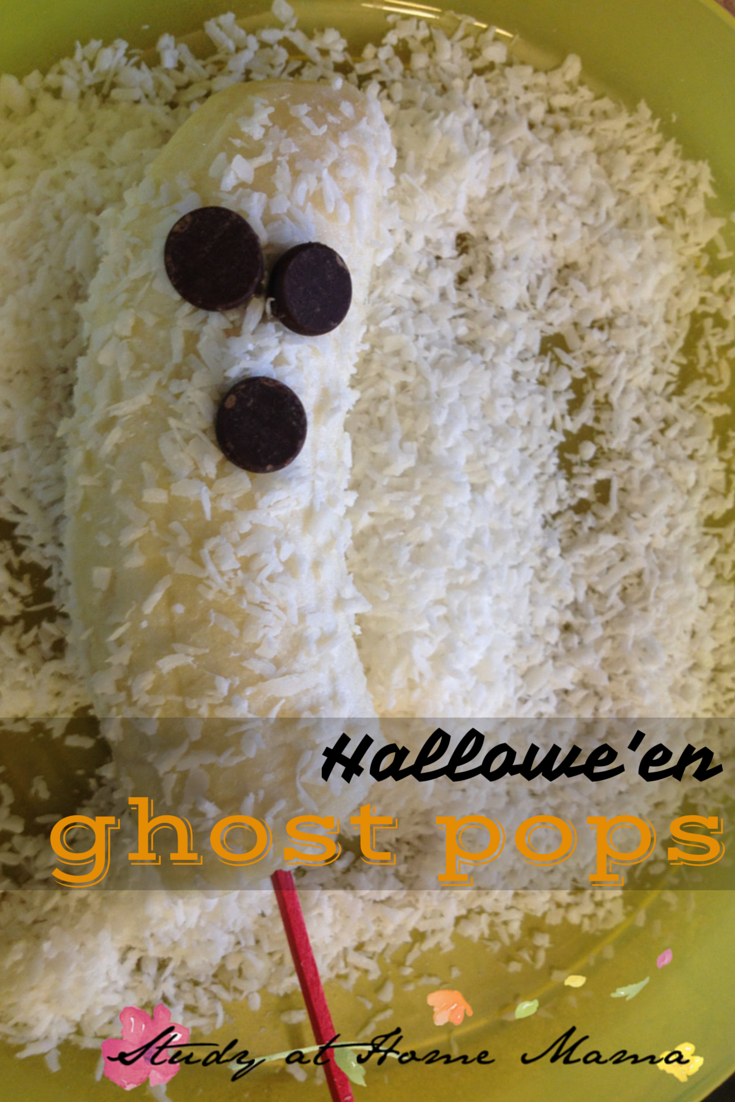 The Halloween ghost post created by Study at Home Mama are look delicious. The banana eyeballs look like they would be fun to make too.
What fun this science experiment from Science Kiddo looks to be! It looks at history and science.
I really like this social story from Mosswood  Connections. I would be a great Halloween activity for kids or just your child.
Frog, Snails and Puppy Dog Tails has a science experiment that my son is going to love. She walks you through how to create a pumpkin volcano. This is the kind one of those Halloween activities for kids that they want to do again and again.
Here is my favorite post from my blog this week. It is called Spelling Games- Skeleton Bones Spelling.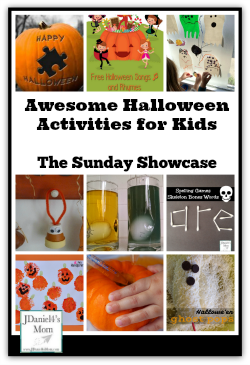 The Sunday Showcase is hosted on the following blogs:
JDaniel4′s Mom
We each feature different posts that have linked up, so be sure to check everyone out! We'll also be pinning our favorites to our Pinterest  board.
If you are here for the first time please read this informational post on Mom to 2 Posh Lil Divas' site  for the full details.  Anything kid friendly and/or child centered is welcome!  You are welcome to share more than one post.  We don't accept links for giveaways,  shops, or downloads for purchase, etc.  They will be deleted.


(Visited 531 times, 1 visits today)