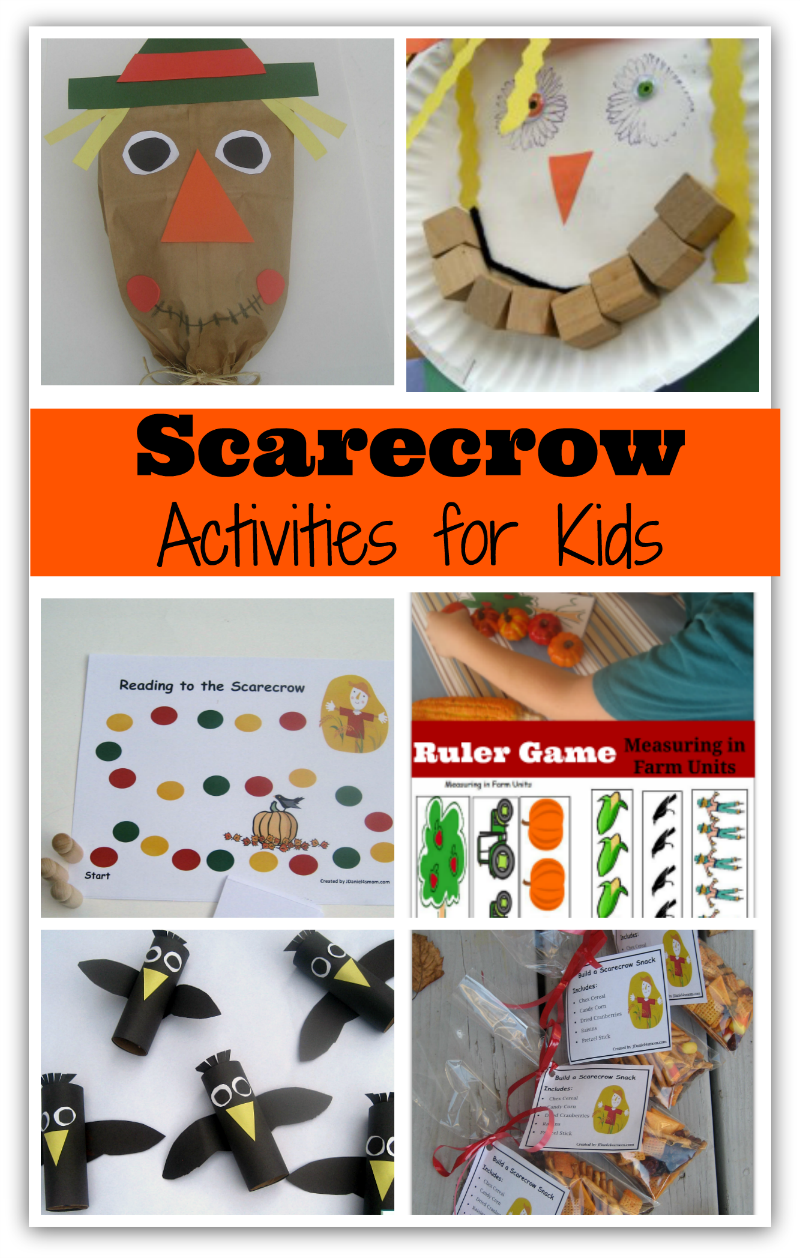 Scarecrow activities for kids can be used around Halloween, Thanksgiving , in a farm unit or one focused on fall harvest. Scarecrows fit into so many units that are taught in the fall.  The posts in this round up share crafts, learning games, and printables that each focus on a scarecrow theme. Well, one of the features a scarecrow's nemesis, but I included it anyway.
Scarecrow Activities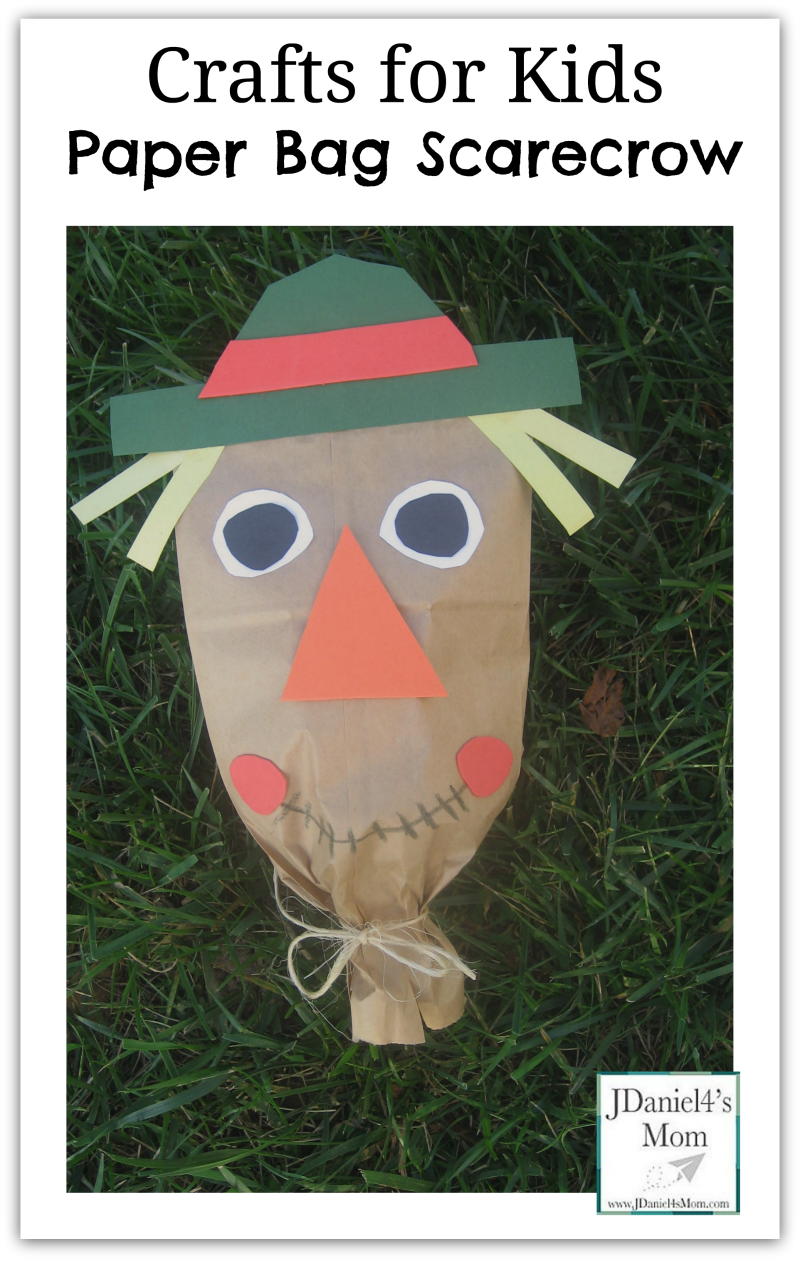 While some scarecrow's have burlap faces, our head is made of brown paper.  The supplies could just  be set out for children to create their own scarecrow head of their own. Another option would be to create a sample head. Children could make something similar or create a unique head or their own. If your children don't have any idea what a scarecrow looks like, you may want to create a sample. My post called Craft for Kids- Paper Bag Scarecrow will walk you through how to make one.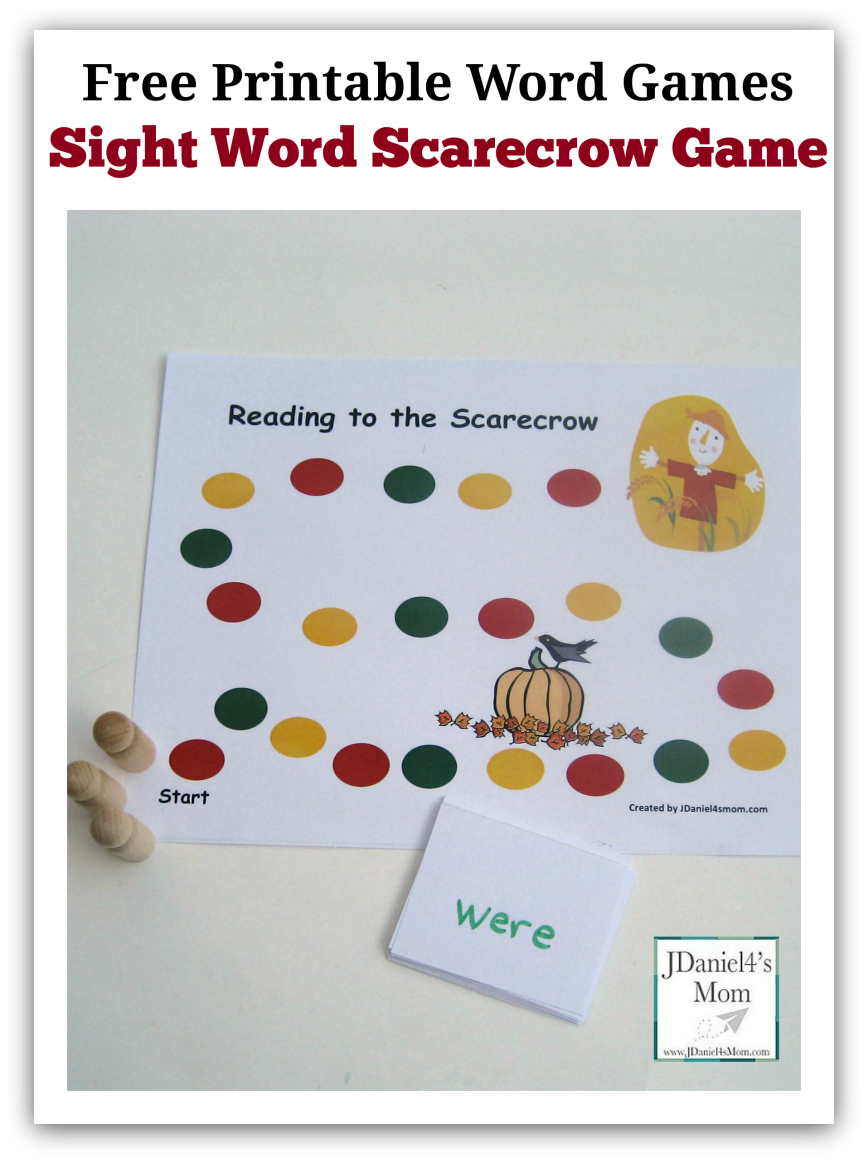 The beauty of this scarecrow themed sight word game is that you create the word cards for it. You can focus on the words your children need to work on. They can be words that they need to review or words that they are currently studying. The printable game board I made doesn't actually say the word sight word. You could create word cards that work that focus on a specific vowel sound, blend or word family if you like.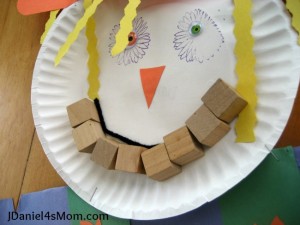 This lonely scarecrow activity featuring measuring several sections of a scarecrow  is one of several activities we did after reading the book The Lonely Scarecrow. My son made him at school. After hanging it on the fridge for a week or so we took him down to use as a learning tool. We had a great time measuring with non-standard units on him.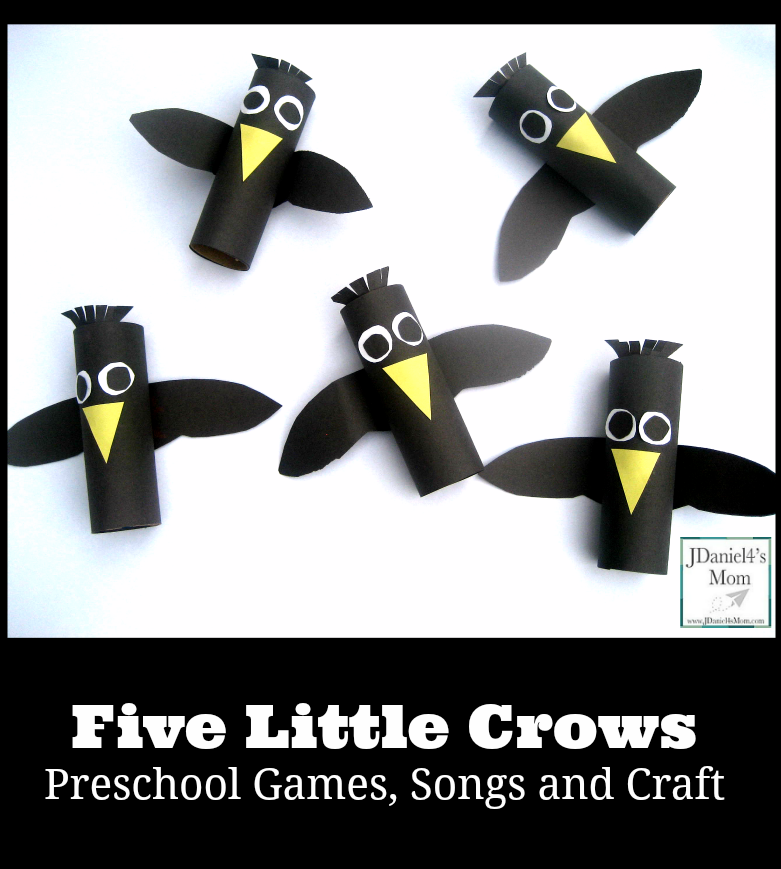 We love song and poems that start with the words "Five Little". When I found one that featured crows, I knew it was perfect for us. Along with reciting the poem, we created five little crows with cardboard tubes. They were great for retelling the poem. If you click on the five little crows in the sentence two sentences to the right, you can check out the poem.
It is always fun to add an activity with food in it to a unit. Building a scarecrow snack is just that kind of activity. The printable tag on the snack bag lists the ingredients that can be found in the bag. In the post I share what part of the scarecrow I thought each food could be used for when building a scarecrow.
 I created farm themed non-standard unit rulers.  One of the rulers features a scarecrow. Children can use them to measure holiday or farm themed objects. They could also used them to measure everyday objects around your classroom or house.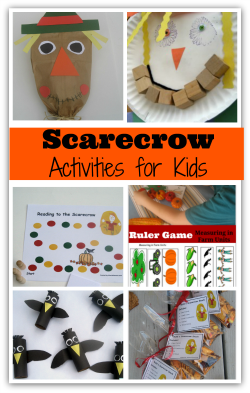 We had fun doing each of these scarecrow activities. I hope you find at least one you would like to try with your children. For more fall themed crafts and learning activities I hope you will visit my Pinterest boards.

(Visited 2,092 times, 1 visits today)