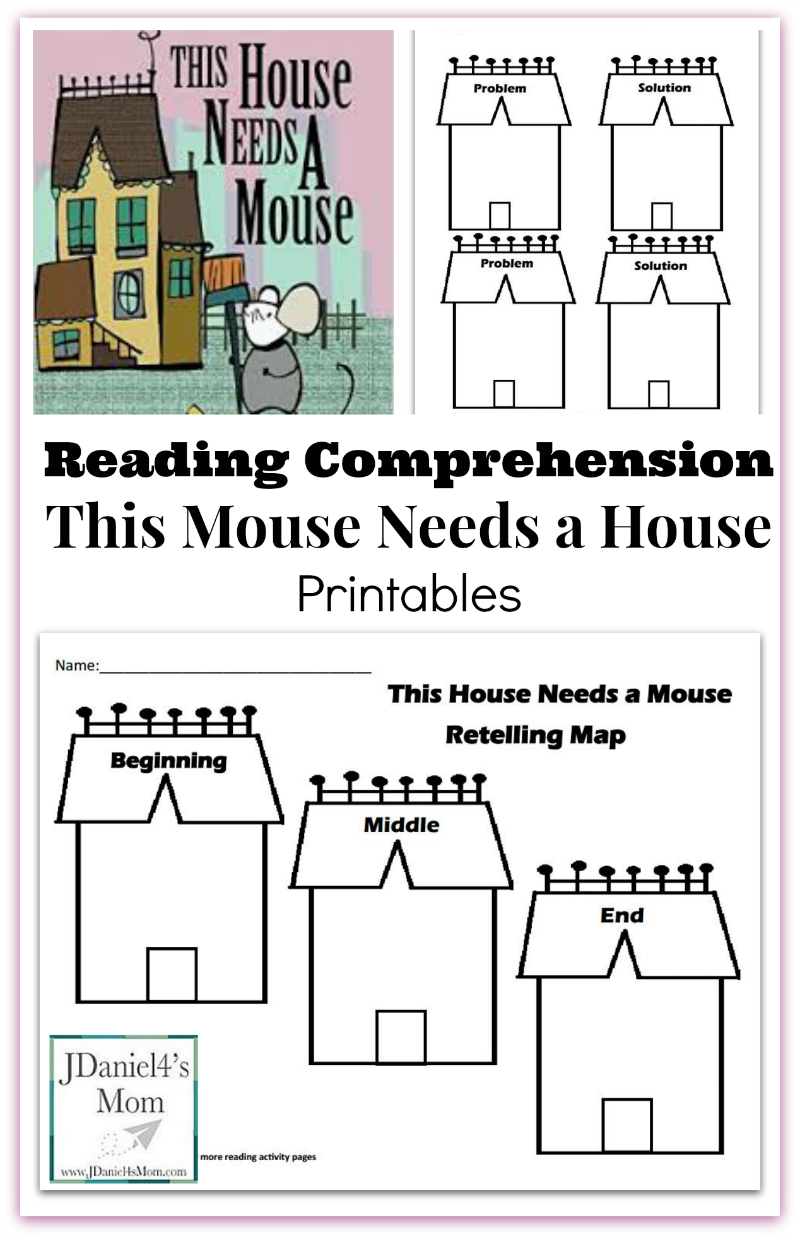 This is a sponsored post with affiliate links.
This House Needs A Mouse
  by C. Jeffrey Nunnally is a perfect tale for retelling and sequencing. Before I tell you about the reading comprehension activities we did with this book let me tell you about the book.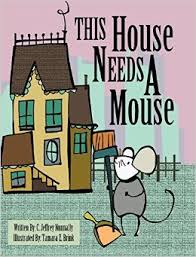 This House Needs A Mouse shares the tale of a mouse who needed a home. He didn't want a cage type home he had at the pet store. He wanted a real home. When the mouse finds a real home, he helps keep it free of crumbs. The people who brought him to his real home love that he clean up after them. Eventually though they have to move.  Their family is growing and they need a bigger house. The mouse stays in the home.  This is his real home.
The family that moves into the house isn't really mouse friendly. They don't understand all that the mouse does to help them. They try to rid the house of the mouse. Don't worry this tale has a happy ending!  It turns out this house needs a mouse.
This story was such fun for JDaniel and me to read out loud. The words of the story have rhythm and flow. There are a lot of word s on each page so, we each took turns reading a page.
We love the simple pictures and fun fonts. The fonts really helped add to each page.  The pictures are funky, but overwhelming. Some kids find too many colors or elaborate pictures distracting. These were just right for my guy.
How did we use this book to work on reading comprehension?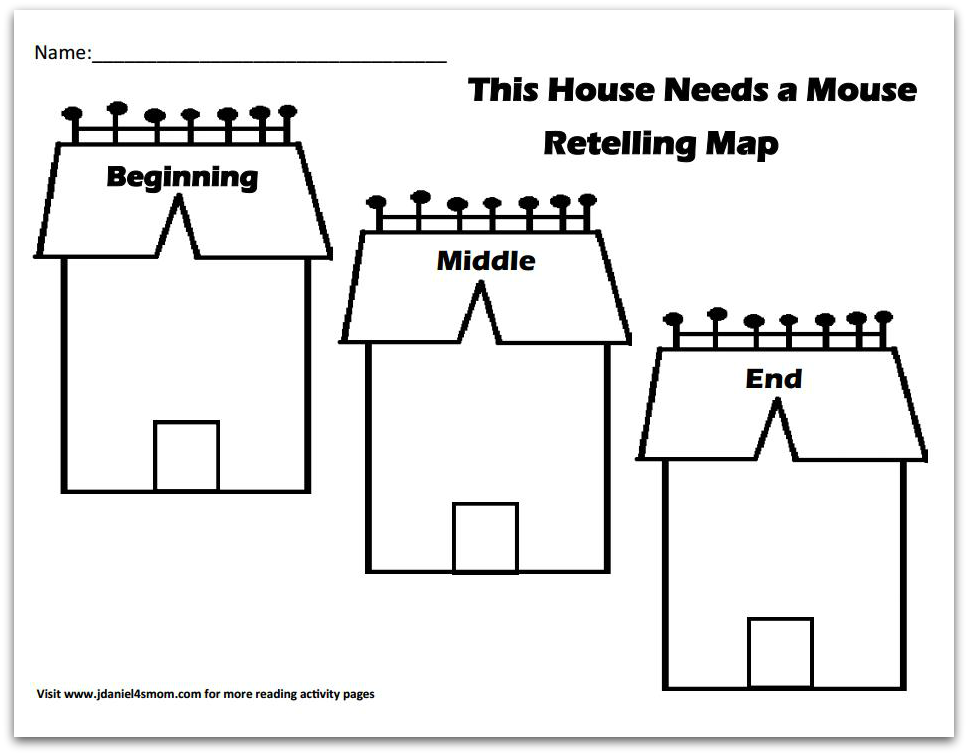 We started by creating a story map using a printable I made that features a house like the one in the book. The map displays three houses. The map displays one house for a beginning event, one for a middle of the story event and one of an event from the end of the story.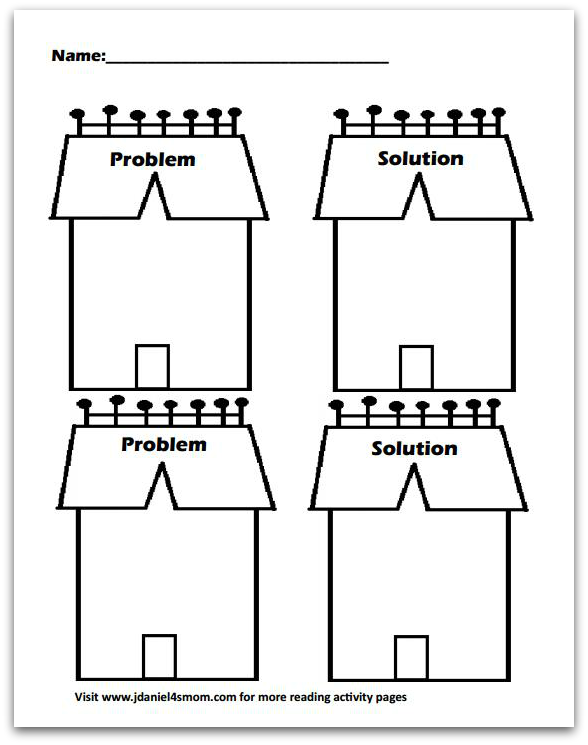 There were a number of problems in the story. I decided it would be fun to have JDaniel pick out of a few of them and write about the solutions to the problem. That meant I needed to make another reading comprehension problems and solutions printable. Thankfully the houses from the story map were perfect for this printable too.
I did these activities with just my son at my side. I think it would be fun to do this with a class. It would be great to see that events they chose for their story maps and what problems they found solutions for.
More Reading Comprehension Printables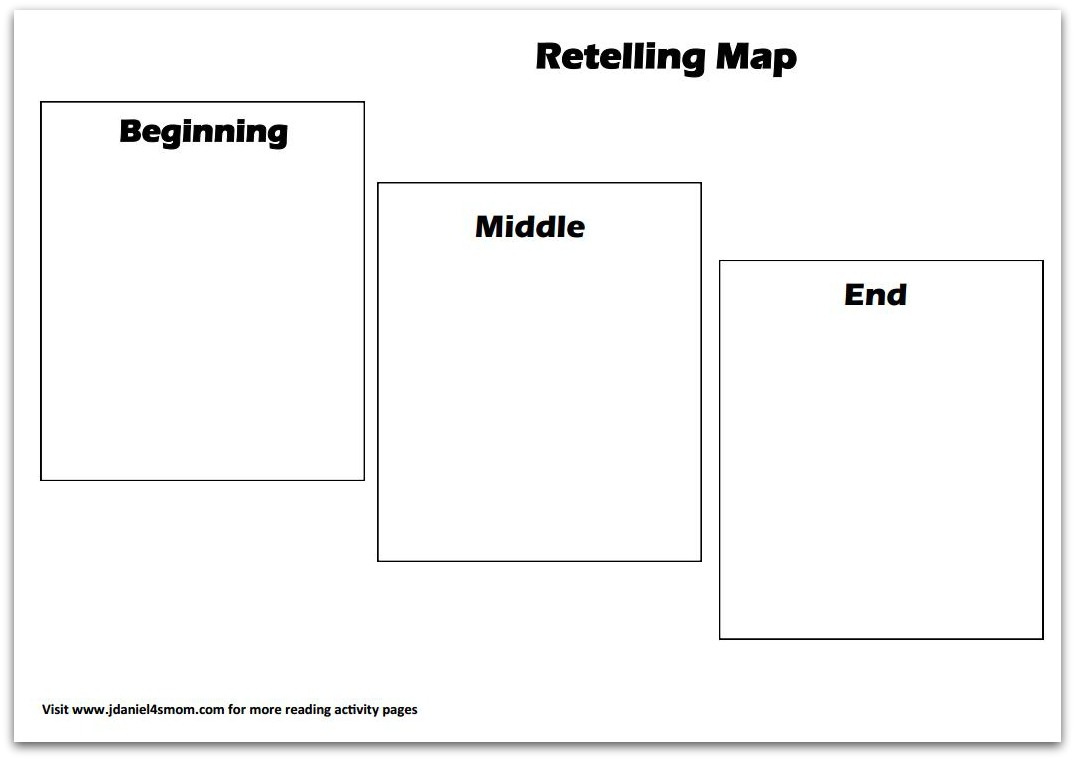 Wait! I bet you like the idea of using a problems and solutions and story map printables, but wish that they weren't focused on just one book. Well, if you were thinking that you are in luck. I made a retelling story map that could be used for any story. Children could decorate the outside of each of the boxes to match the theme of the book they are sharing information about.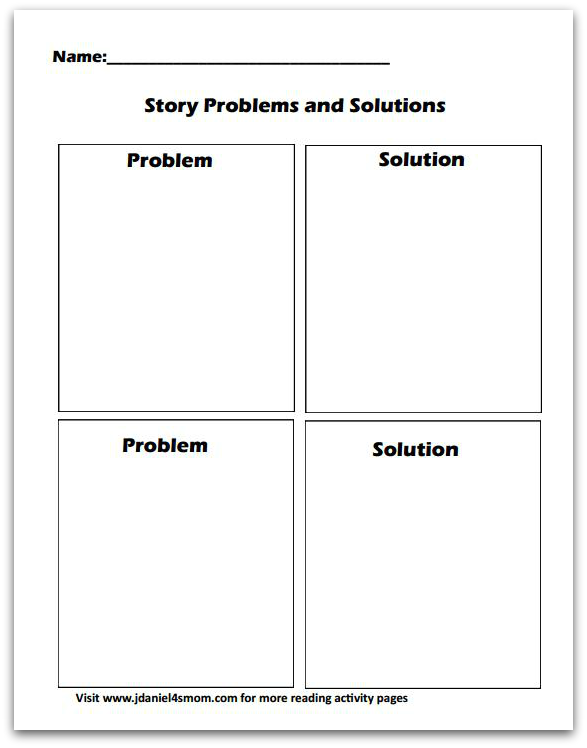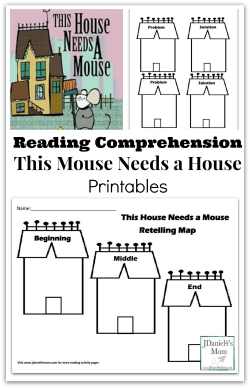 For more information on  the book This House Needs a Mouse please check out the following sites and shops.  The book's website, Amazon, and Barnes and Noble.

(Visited 807 times, 1 visits today)