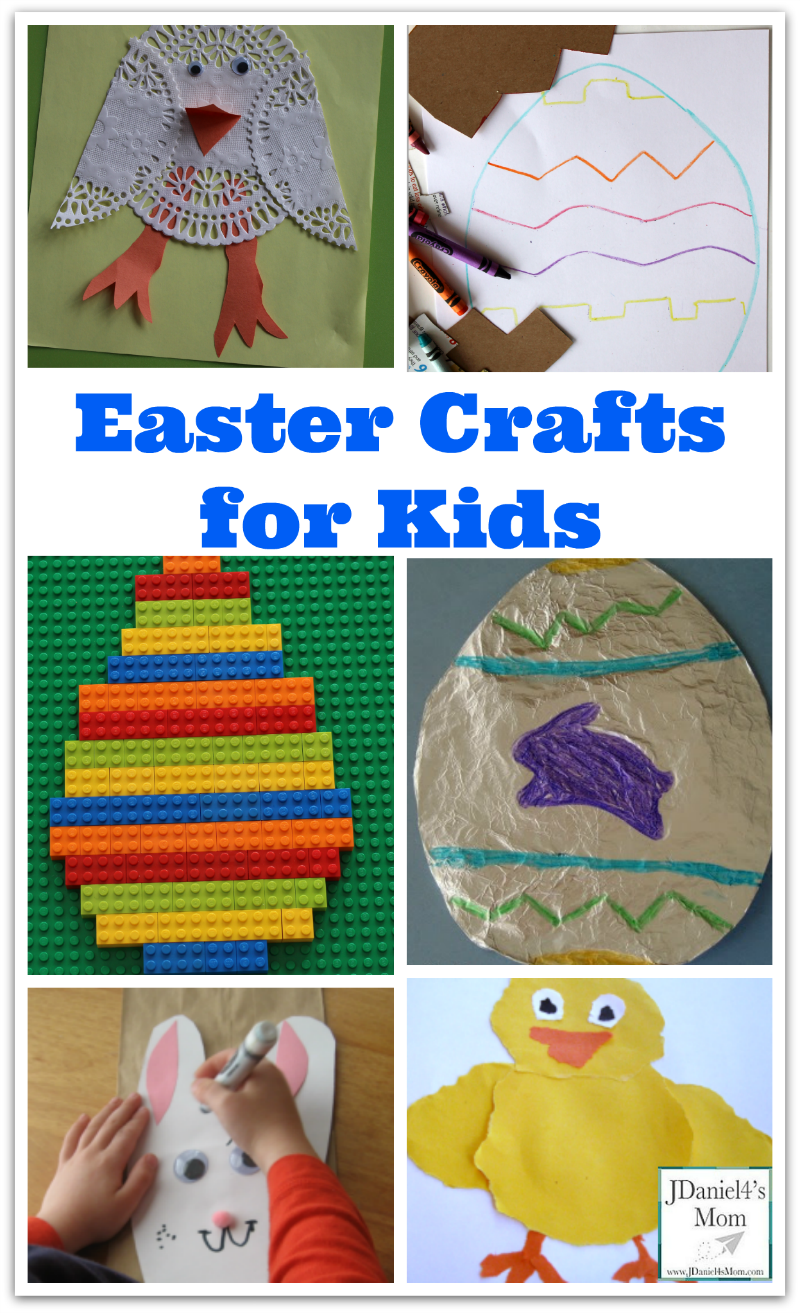 There are have been a number of Easter crafts for kids shared here JDaniel4's Mom. I have also shared  some on other blogs as guest posts. Each was simple to construct and used items many of us have in our craft closets at home.  They were designed for preschool or early childhood children to create. Although I am sure that older children would enjoy making them too. I thought you would enjoy getting to see my favorites all together.
Easter Crafts for Kids
LEGO Easter Egg
LEGO make great tools for illustrating all sorts of holiday themes. Children can come up with the subject of their creation on their own or they could be asked to create something in particular. An Easter egg with repeating stripes could be something they could be asked to make. (Patterning is not only a wonderful craft theme it also allows kids to work on a math concept.)
The great thing about LEGO crafts is that they are not permanent. They can be created or uncreated by its artist over and over again.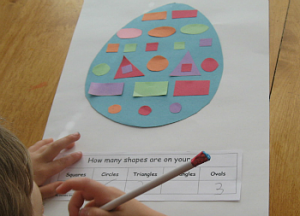 Creating a Patterned Egg and Recording Its Shapes
Last year my son and I worked on another craft with patterned eggs. He placed pre-cut shapes all over a blue Easter egg. Then he recorded how many of each shape he used.  This was activity not only created a beautifully crafted egg, but the opportunity to work on shape identification.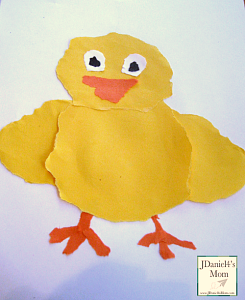 It is really fun to tear the paper you are going to use in a craft. The process of tearing is also are great fine motor activity. The actual tearing done for this craft actually took some thought and concentration. We were trying to create the shapes needed to create the various parts of the chick.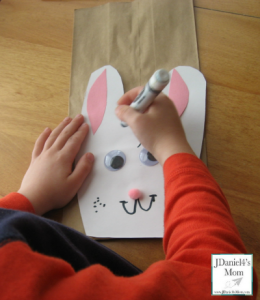 My son helped me decorate bunny bags to hold special rabbit cookie bars we made to take to his teachers at school. I just love the eyebrows and freckles that he added to his bunnies.  Easter crafts for kids become unique and special when kids bring their own whimsy and creativity to them. This bag project illustrates that truth beautifully.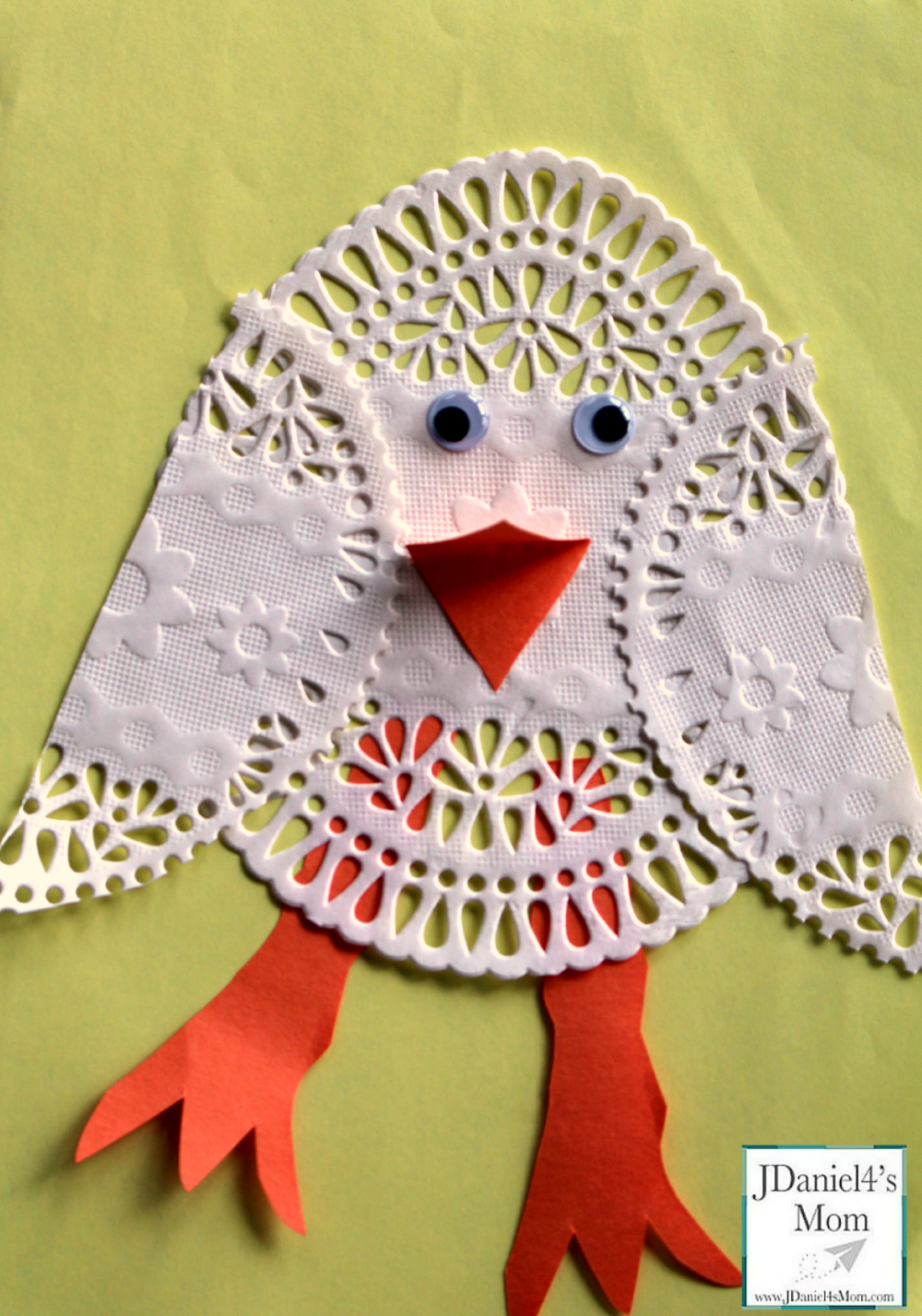 Egg shaped doilies made the cutest Easter chicks. This simple craft looks kind of elegant with its the frilly shape cutouts. It was really fun to make a chicken out of an egg.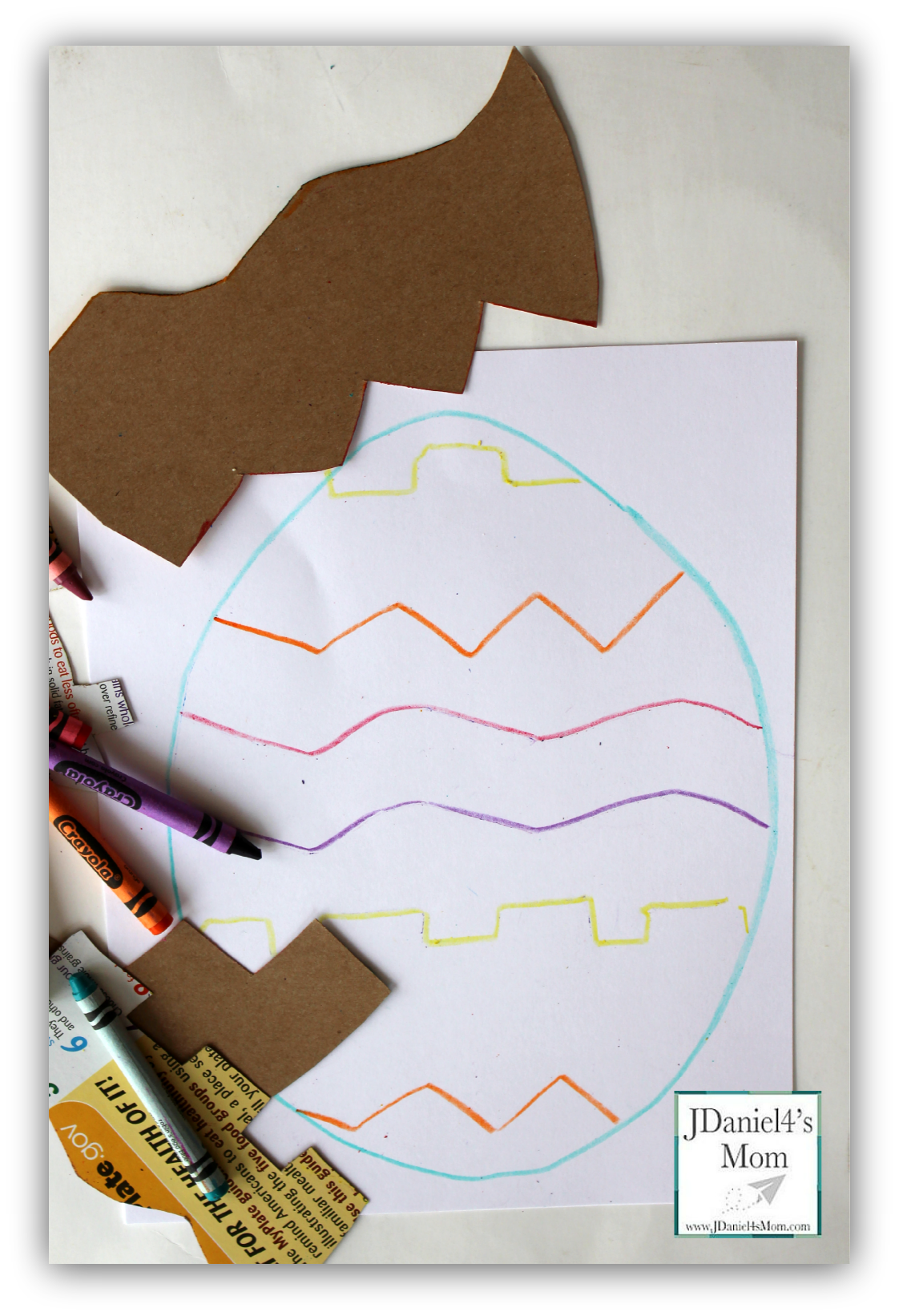 Cardboard from an old cereal box was used to create line patterns that could be draw on an Easter egg along with an egg template. All the templates could be placed in a writing or art center for children to create their own special Easter egg. We used crayons for this fine motor exercise. Your children may prefer color pencils or markers.
Easter Crafts I Made For Others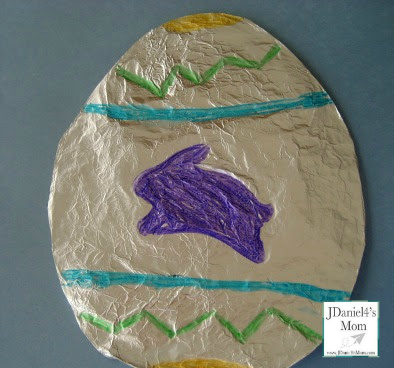 Tin Foil Easter Egg
Special markers and cookies cutters were used to decorate a tin foil egg I shared on Instead of the Dishes. Kids will love decorating a  cardboard egg covered in foil with an Easter theme the way we did.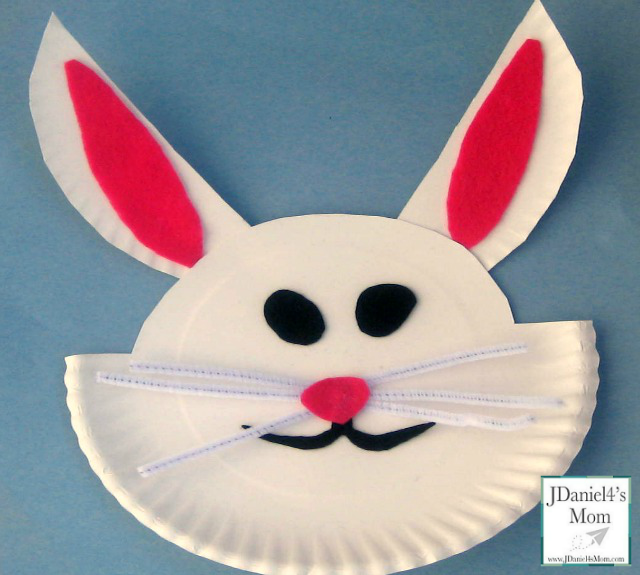 Paper Plate Bunny
A paper plate, felt, and some pipe cleaners were all we needed to create a paper plate bunny for Kids Activity Blog. The felt nose, ears, eyes and mouth give the bunny a soft and fuzzy texture. The ruffled edges of the paper plate gave his chin texture too.
If your children create any of these Easter crafts for kids, please leave me a comment below or leave me a comment on my Facebook page.If you take a picture of your version of one of the crafts and share it on Instagram, please tag me. I would love to see it.

(Visited 634 times, 1 visits today)