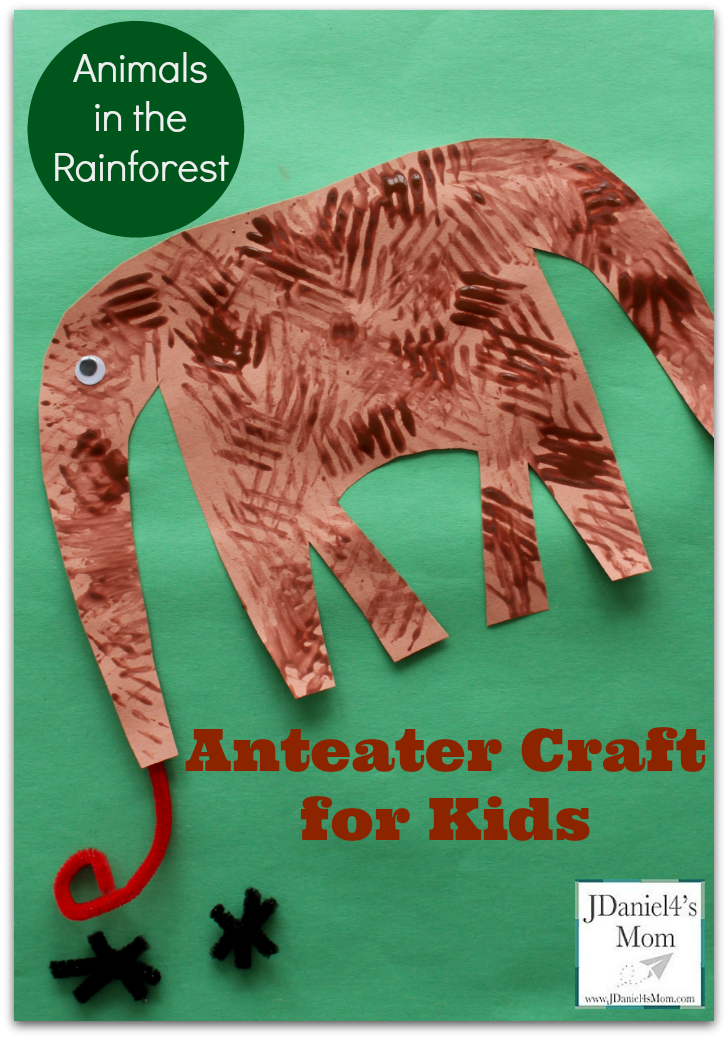 Is that an anteater or an aardvark? Well, I am glad that you asked! This is an anteater and it is the third in a series of animals in the rain forest crafts that I am sharing. We started with blue morpho butterflies. Next we looked at toucan. The next animal that a craft will be shared for is the poison dart frog so keep your eyes open for him.
When I look at a anteater, I think it looks almost symmetrical. The tail end is fluffy and not as narrow, but it is awfully close to being symmetrical to me.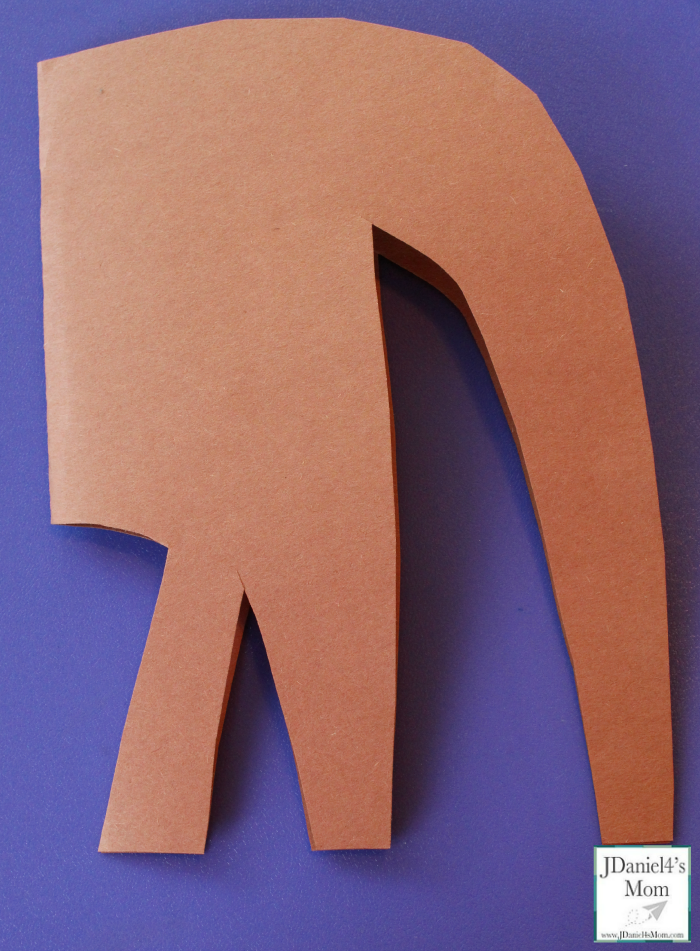 Objects and animals that are symmetrical can be created by folding paper in half. You can then cut out just one side of the animal. When you unfold the paper, you will see the whole animal!
We did just that to make our anteater. Brown construction paper folded in half and an animal form was cut out. The form was made up of an elephant like nose, two legs and a underbelly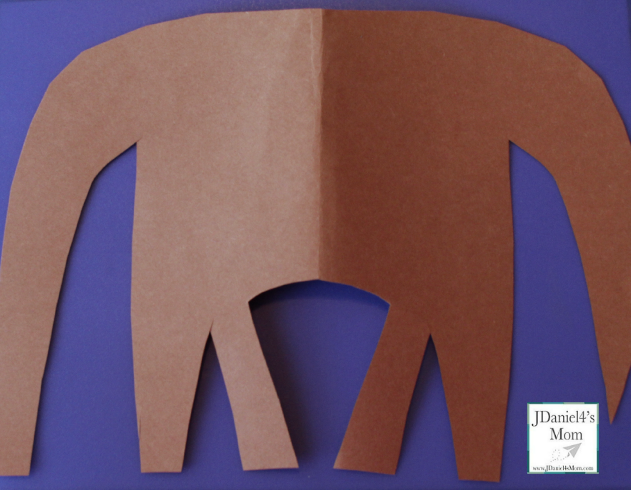 When the animal cut out was complete the pieces were unfolded. The tiny areas where the two arcs are attached were cut to separate them. Once we decided which arc was the tail, we could trim the tail to make it shorter.
We looked at the anteater's body and decided that the anteater needed to look fluffier. The whole anteater was  then painted brown with  strokes made with a plastic fork.
A wiggly eye was added to the front area of the anteater. Anteaters have small eyes!
One end of a red pipe cleaner was twisted into spiral. The other end was glued onto the back of the anteater's nose.  We didn't glue the end of the tongue down.  It was left free!
An anteater totally needs to have ants nearby. We made some by cutting black pipe cleaners into thirds. Three of the thirds were twisted together to make an insect with six legs.  They look more like spiders than ants to some people. I guess they do kind of look like spiders.
One ant was glued to the piece of construction paper at the same time the anteater was. A second ant was wrapped in the tongue.  This made the craft kinetic or interactive.
In the picture the below the ant fell out of the tongue. He must have been trying to get away! This made the craft kinetic or interactive.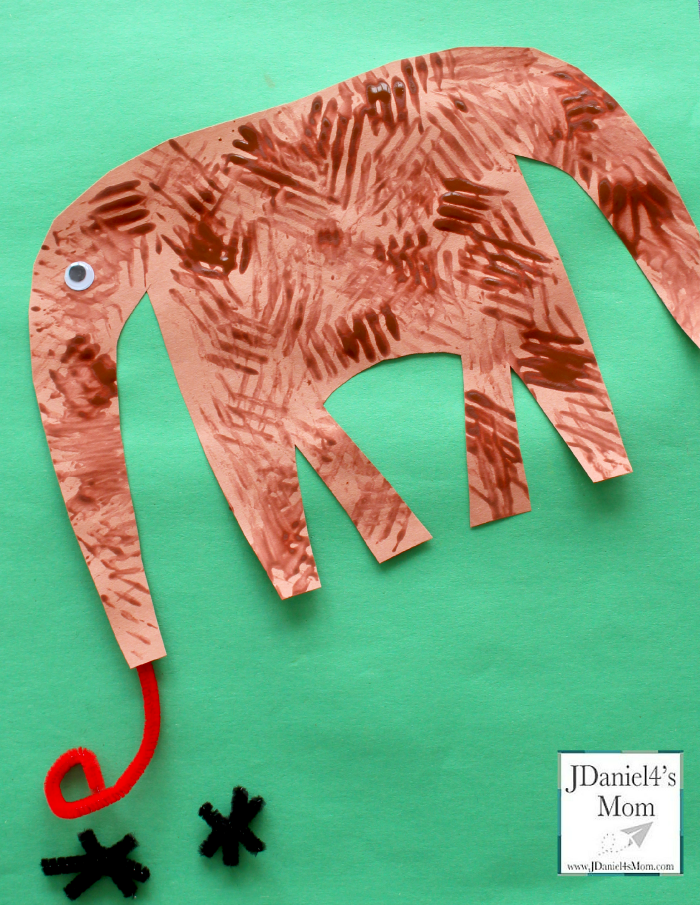 Are we sure this is an anteater and not an aardvark. Yes, I am. We visited How Stuff Works and read about both of them. What we made look more like an anteater to us based on what we learned there!
If you are interested in reading more about anteaters in real-life or in fiction, you will want to check out the following books.
The Icky Sticky Anteater
An Anteater Named Arthur
Princess Sourface
If you make this craft or any of the other rain forest activities , please leave me a comment below telling me about how it went  or share a picture of your anteater on my Facebook page.

(Visited 3,526 times, 8 visits today)