Last week I shared with you some fun rain forest themed crafts. There was a toucan, an anteater, and a blue morpho butterfly. Two of the animal posts had finger plays that went along with the crafts. Today I want to share with you how to make a rainstick.  The rainstick could be played in the background while you say the rain forest animal rhymes or on its own. This is one of those musical instruments that is be used to along the spoken word
One of my son's favorite potato chip snack treats just happens to come in a long cylindrical container. (We don't get them often, but he sure loves it when we do. ) It made the perfect container for our rainstick once the contents of the container had been enjoyed. If you don't happen to have one on hand you could use a cardboard tube instead.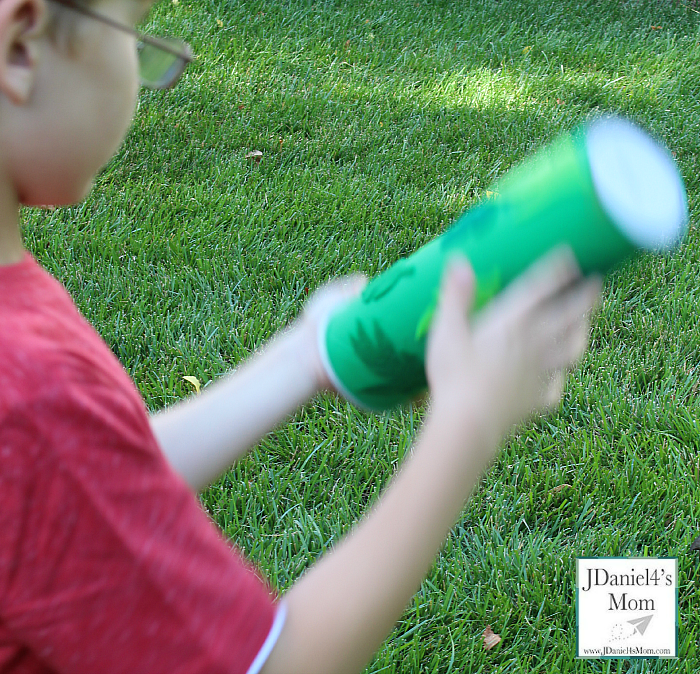 This is one of those musical instruments can be constructed various ways. The main things that need to be considered when making a rainstick are that you need to place obstacles for loose objects to run into in your container. The musical sounds created by the rainstick are created by these collisions.
While researching rainstick construction, I found that Happy Hooligans used nails or toothpicks as the obstacles. The Kids Activities Blog used cardboard strips. What did we use? Well, we placed a column of aluminum foil in the center of our container. Packing peanuts were placed around the foil. The packing peanuts were our obstacle. The foil gave us a slight tingling sound when our objects were in contact with it.
The moving objects used by the blogs mentioned above varied too. Both used rice. One used beads, corn, buttons, and a few other things. We used beans that can in a bag to make a mixed bean soup.  (Yes, the same bean mixture we used to make balloon yo-yos.) The idea was the different sized beans would interact with the obstacles just a little bit differently and make a different sound.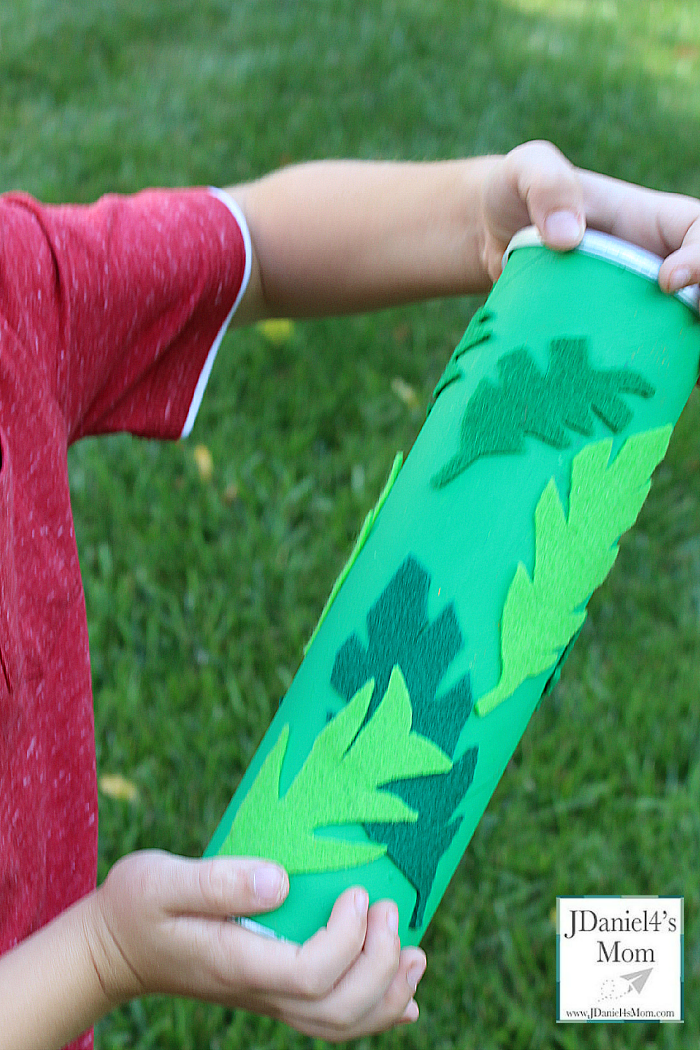 The lid to our rain stick was left unsealed until we finished trying different amount of moving objects and try adjusting the obstacles. You will want to seal your container. It would keep things from flying out of your musical instruments.
The outside of the container was painted green with acrylic paint. Tempera paint and watercolors would not have done a good job covering the design on the snack container.
Green felt leaves were placed on the can to give it a design and to make the rainstick easier to hold on too. The painted container was a little slick.
I hope you try to make a rainstick with your children. Our version of a rainstick uses everyday items that most of us have at home like a chip container, packing peanuts, foil, beans, paint and felt.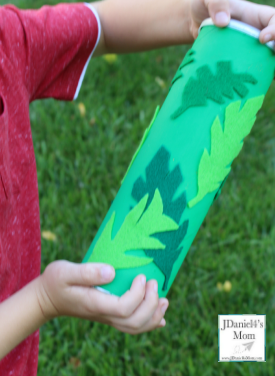 If you make rainstick or any of the other rain forest activities , please leave me a comment below telling me about how it went  or share a picture of your  on my Facebook page.

(Visited 1,932 times, 2 visits today)