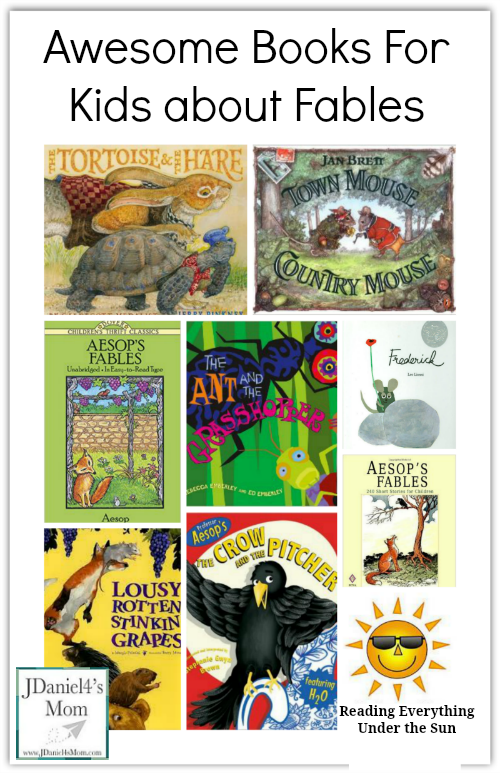 Last week I shared with a you a fun way to encourage summer reading.The idea was a punch card that children could work on during the summer. The punch card featured all different genres of books for kids to read. In that post I promised to share with you book lists that featured each of the genres. Today's post is the first in that series and feature fables.
Fables are a great way to explore or teach children a moral or character traits. They do so in a fun way! I love to let children discover the moral of a story and share it with me.
Book for Kids About Fables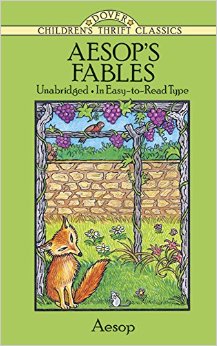 Aesop's Fables 
This version of Aesop's Fables shares updated versions of the fables. Children will enjoy seeing how these fables apply to their everyday lives with modern events they can identify with.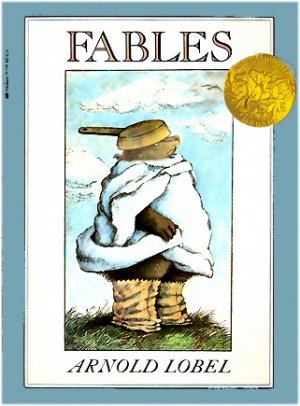 Fables
Arnold Lobel's Fables
 has animals act out the various roles in this original versions of old fables. Children will love the illustrations in this book.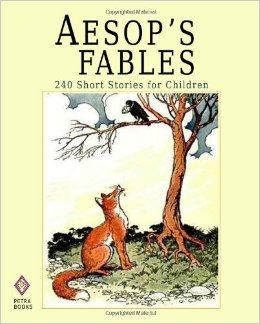 Aesop's Fables: 240 Short Stories for Children
This is largest collection of fables I found for kids. It shares many familiar fables and a lot of new ones too. It was such fun for me learn new fables along with my son.
This version of the Tortoise and the Hare features Jerry Pinkey's beautiful illustrations.  This book has very few words. Children will enjoy sharing the story with you as they see it displayed in the book's pictures.
Fredrick is a modern fable. It shares the treasures a small mouse has stored up for the winter. I can't tell you how many times I have read this book. It is a favorite.
Jan Brett has taken a classic fable and update it.  For example one of the mice now lives in a townhouse.  As with any Jan Brett book, the pictures tell a story that goes beyond the story's words.
The ant works hard getting ready for winter while the grasshopper seems to be doing very little work. Come winter will the grasshopper have anything to share.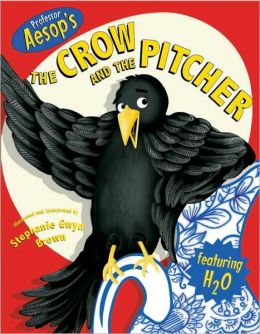 Aesop's The Crow and The Pitcher
The Crow and the Pitcher is one of my favorite Aesop's fables. I think it is because the crow has to do a science experiment to solve his problem.
The fable tells the tale of a fox and his attempt to get some delicious looking grapes. Each of his many plans with many accomplices fails. Maybe he will decide those grapes weren't delicious anyway.
This modern version of the fable The Boy Who Cried Wolf is such fun. Kids will love the new take on the old tale. The need to tale the truth is something kids need to hear in old and new stories. If your kids are like my son, they will love that Big Foot is a main character.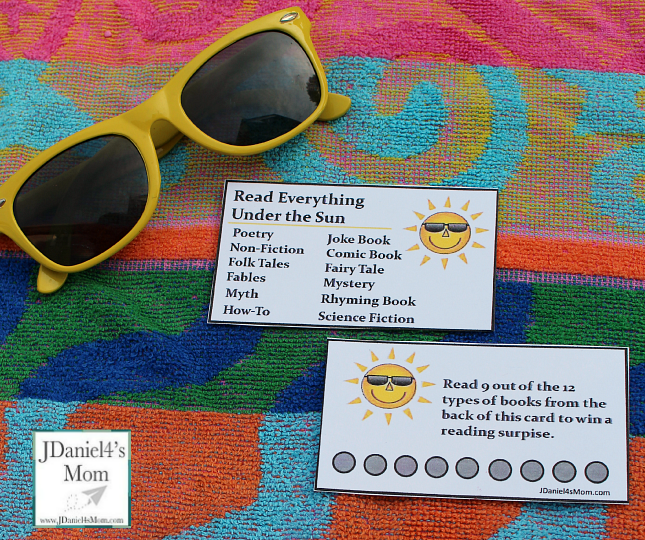 You can go to Introducing a Fun Way To Encourage Summer Reading to get a copy of this reading punch card.
Do you have a favorite fable or book that shares a fable?

(Visited 2,167 times, 1 visits today)