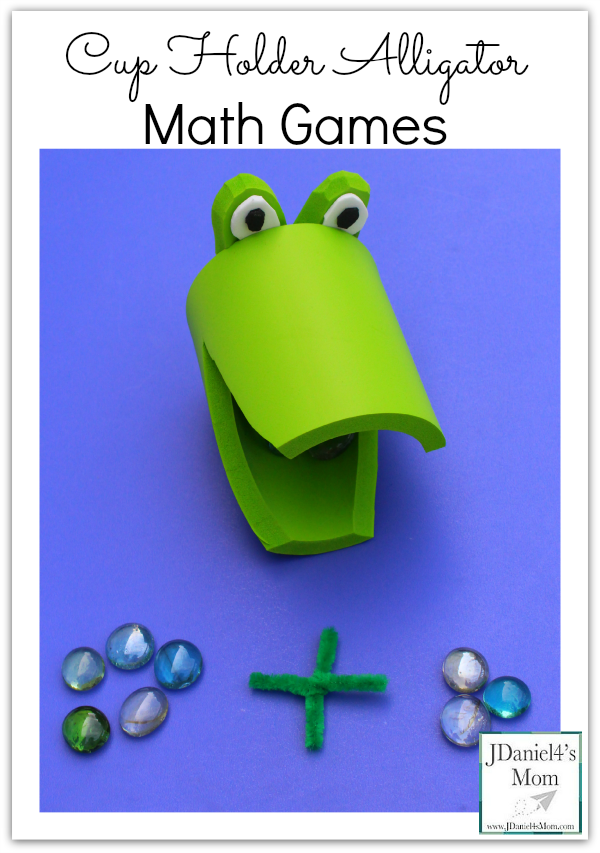 A simple green cup holder can in no time be transformed into an alligator. That alligator can be used to play several different math games. Let me walk you through how I made the alligator and then share three math games that you can play with it.
How to Make a Cup Holder Alligator
I started by cutting out triangular shapes out of two opposing sides of the foam cup holder. The foam wasn't really thick on this cup holder so, I was able to use scissors to cut through it.
The green eyes were cut out of the triangular sections that had been removed to create the mouth. The eye shape was rounded at one end and flat on the other.
A link below is an affiliate link.
Small circles were cut out of white and black foam. (I used scraps left over from making a Minion cup holder.) They were then glued together with Elmer's X-Treme School Glue. The completed eyes were then glued on the side of the green foam eye areas that curved in.
The green foam eye areas had glued applied to them before they were placed on the base of the foam cup holder. A small jar of jelly was place in the cup holder to place a little weight on the eyes while they dried in place. I left them dry over night.
Math Games to Play with the Alligator
Each of the games we played the games used blue glass pebbles. One of the games used a pipe cleaner. All of the games were fun to play.
To get the alligator's head right side up for some of the games glass pebbles were placed inside it to hold it in place.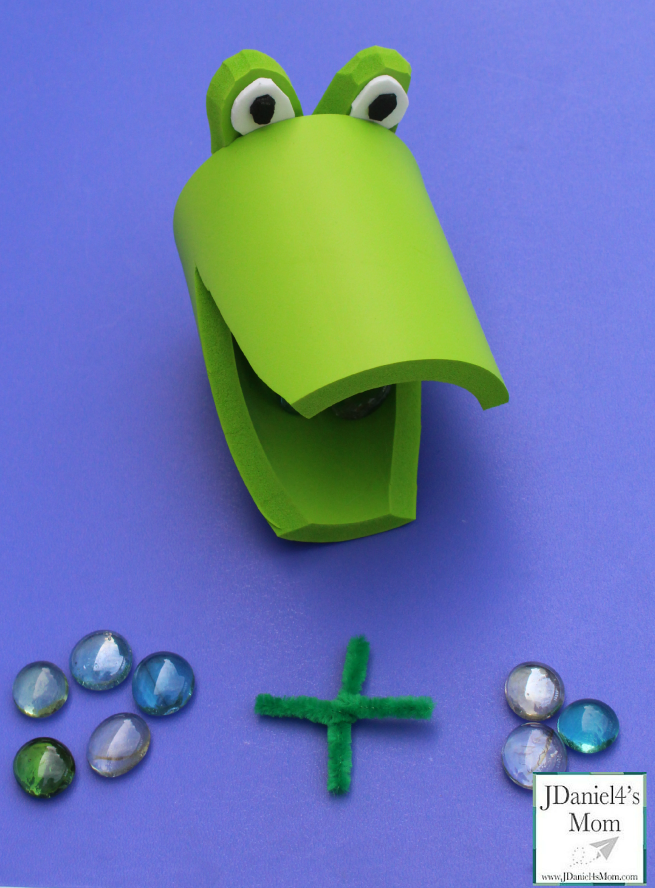 Adding Pebbles
One child calls out an addition number sentence or rolls one out with dice. A second child takes a pre-made pipe cleaner addition symbol and a bunch of pebbles out of the alligator's mouth. They then use them to build a number sentence. When it is time to add the sum, they can put the two number piles together under the plus sign and count them. (You could make a pipe cleaner equal sign if you like for your children to use.)
Then the child switch jobs. The second child calls out an addition sentence and the first child illustrates it with pebbles.
Greater Than and Less Than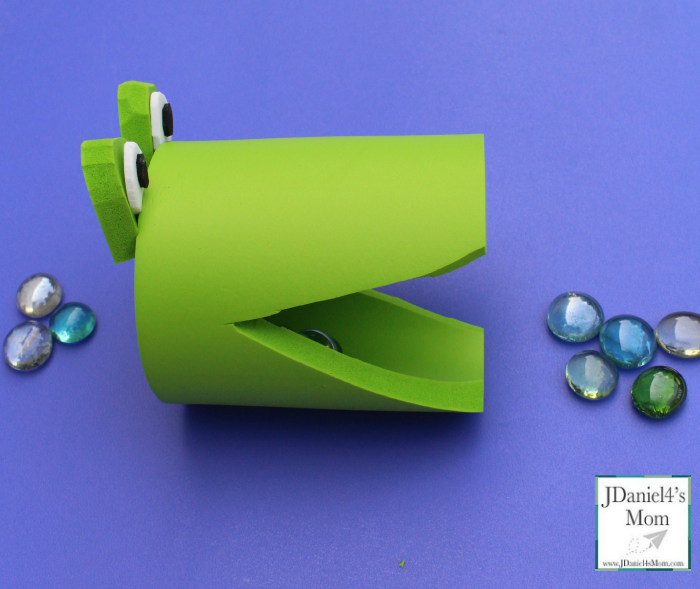 Children can take turns reaching into the alligator's mouth to grab a hand full of pebbles. They will need divide the pebbles into two groups. The groups will need to be uneven. After setting up the piles, they will need to turn the alligator so his mouth will be facing the pile with the largest number of pebbles.
Then they will need to state the number sentence they have created.  For example the number sentence above is 3 is less than 5.
Counting Pebbles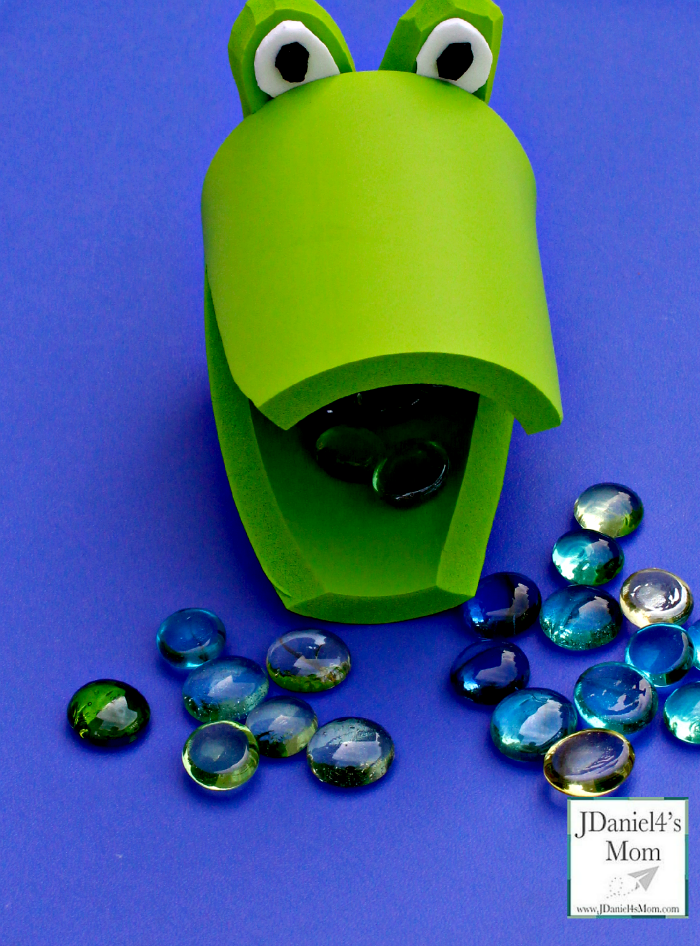 Children can grab a bunch of pebbles from inside the alligator's mouth or you can have pile on the table for them. One at a time they can try to toss a pebble into the alligator's mouth. They will count up for each pebble that they get in the mouth.
You could have your children record each pebble they get in by making a tally mark on a piece of paper. This would help them keep track of what number they are on.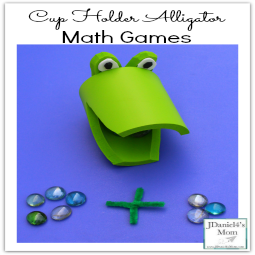 I bet you can come up with other great math games that can be played with a foam cup alligator and pebbles. If you have one you want to share with me, leave a comment below or leave me a comment on my Facebook page.

(Visited 1,179 times, 1 visits today)