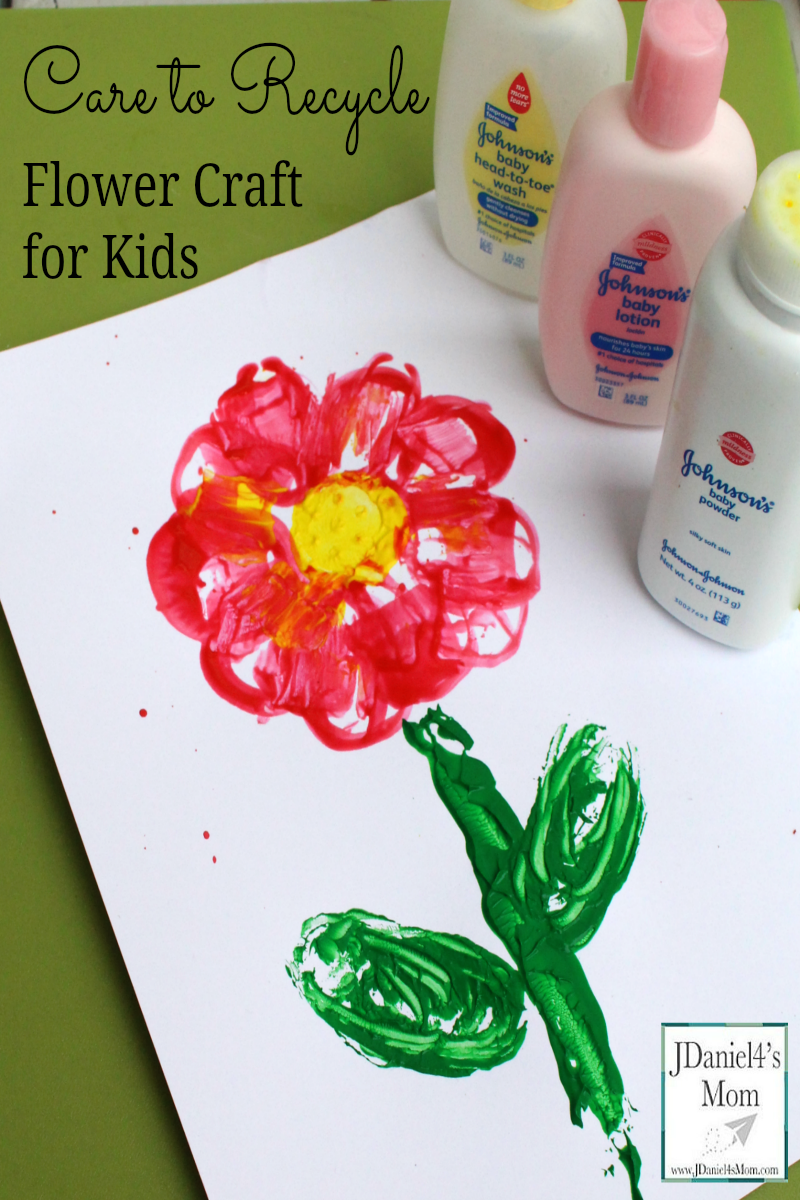 Painting with the tops, bottoms and sides of objects creates a totally different print on paper. We were asked to participate in the Care to Recycle® program sponsored by Johnson & Johnson  Consumer Inc. It gave us an opportunity to trying painting with some of their cool shaped bottles and make a recycled flower craft for kids.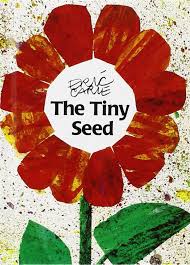 I was hoping create fun and funky flowers using the tops, bottoms, sides and lids. I was also hoping they would look like the flowers found in the book  The Tiny Seed
by Eric Carle. It would give us a chance to think our recycling habits when it comes to bathroom related objects like bottles and boxes. It would also give us a fun spring craft to do.
We had three small bottles to work with. The products were the JOHNSON'S® baby HEAD-TO-TOE® wash, JOHNSON'S® baby lotion, and JOHNSON'S® baby powder. Two of the bottles were similar in shape, but had different textures. The powder bottle was very different from the other two and was our favorite to paint with.
Creating Recycled Flowers Craft for Kids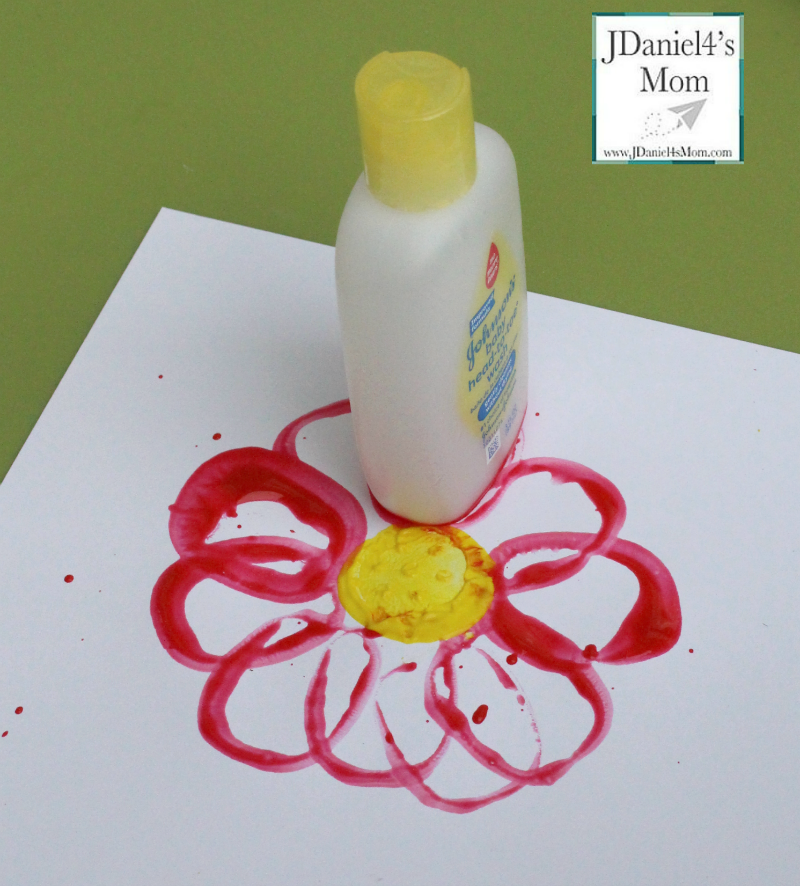 The bottom of the lotion and wash bottles was perfect for creating petals around the yellow center we had made with the top of the powder bottle.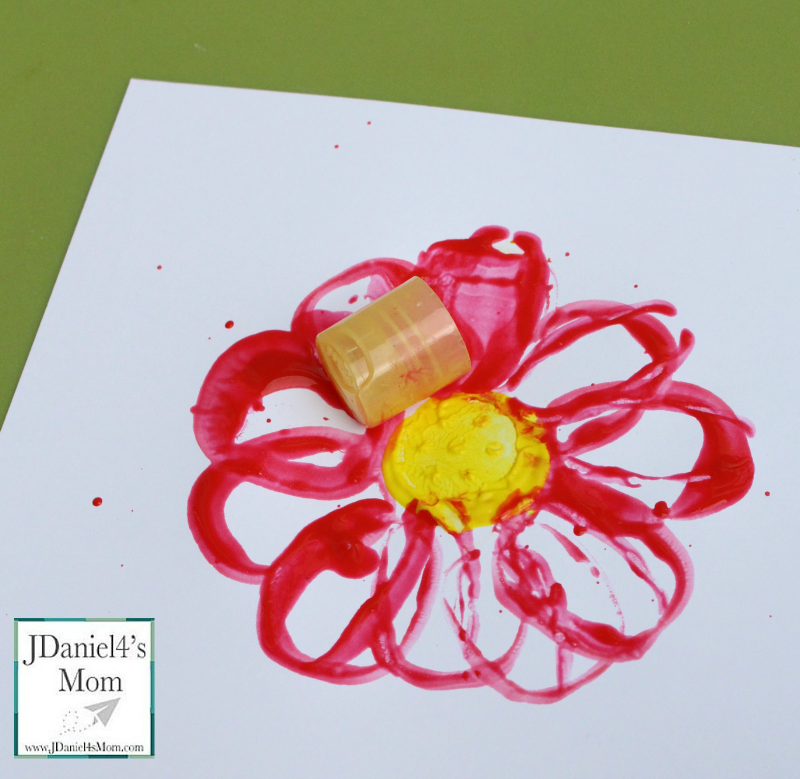 One of the bottle tops was  rolled in paint and than rolled on the inside of the petals. It gave texture and a fun contrast to the bottle bottle print. It was also really messy!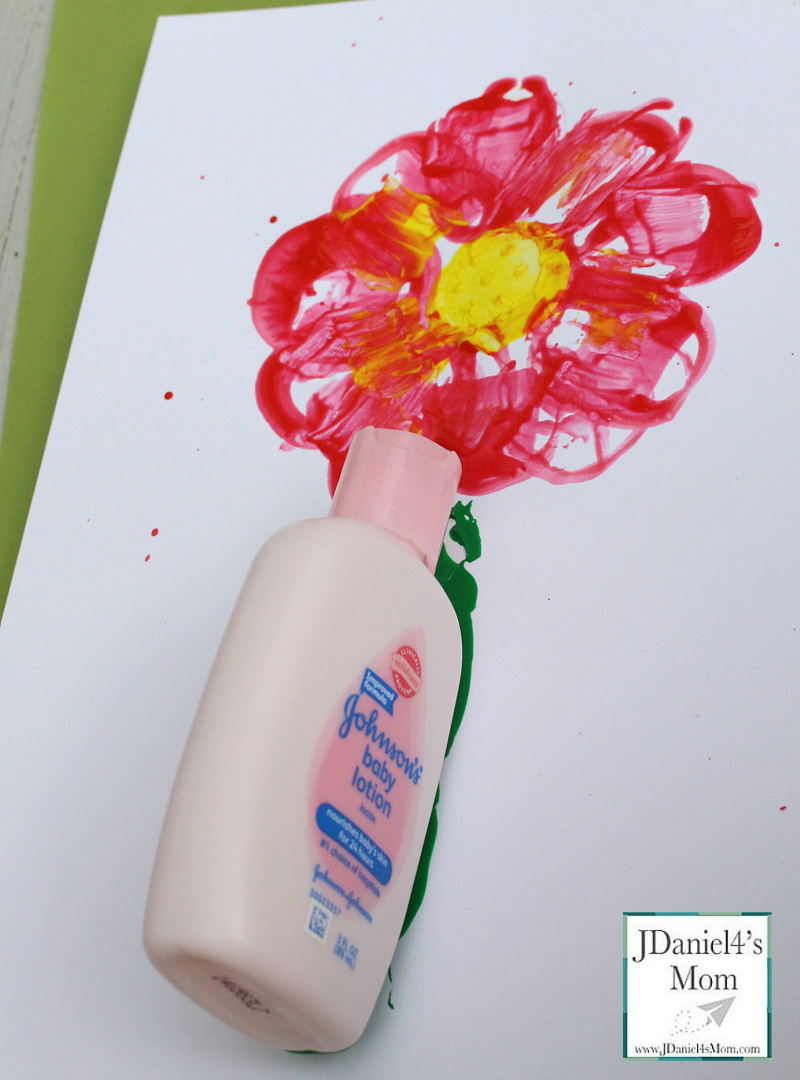 After rolling on yellow paint with the second lid onto some of the petals, the side of one of the bottles are used to create the flower stem.
Thoughts on Recycling
After painting gorgeous and yes funky flowers, we were able to clean off the bottles and recycle them. JDaniel has been big into recycling since he was little. Like many of your children recycling isn't just a chore we try to do on trash day. If you haven't started recycling with your kids, this could be a teachable moment that could be long lasting.
There are probably a number of items in our bathrooms we can recycle. I am thinking about putting an extra trash bin in our bathrooms just for recycling.  It would help our whole family remember to recycle. Care to Recycle® even has a website I can visit to find out what bathroom products can and cannot be recycled. You can too. The more we know about what can be recycled the more I think we will do it.
You will find more craft for kids ideas on my Pinterest boards. Recently I wrote a post for Pre-K Pages on painting with fun objects from A to Z. Many of the objects had been recycled.  We had the best time coming up with an object for each letter and then painting with it.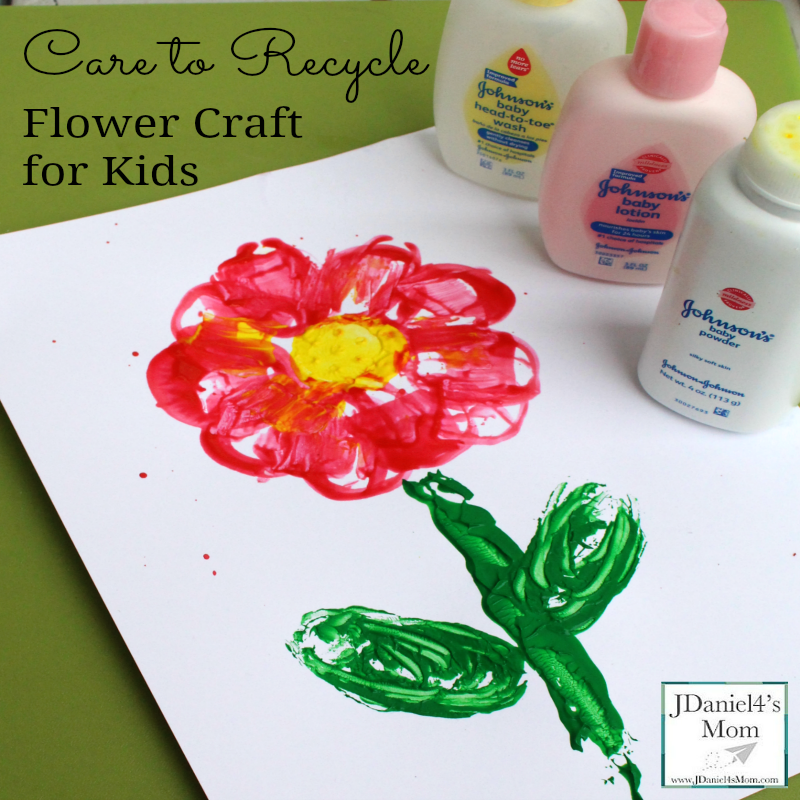 I was selected for this opportunity as a member of Clever Girls and the content and opinions expressed here are all my own.

(Visited 424 times, 1 visits today)