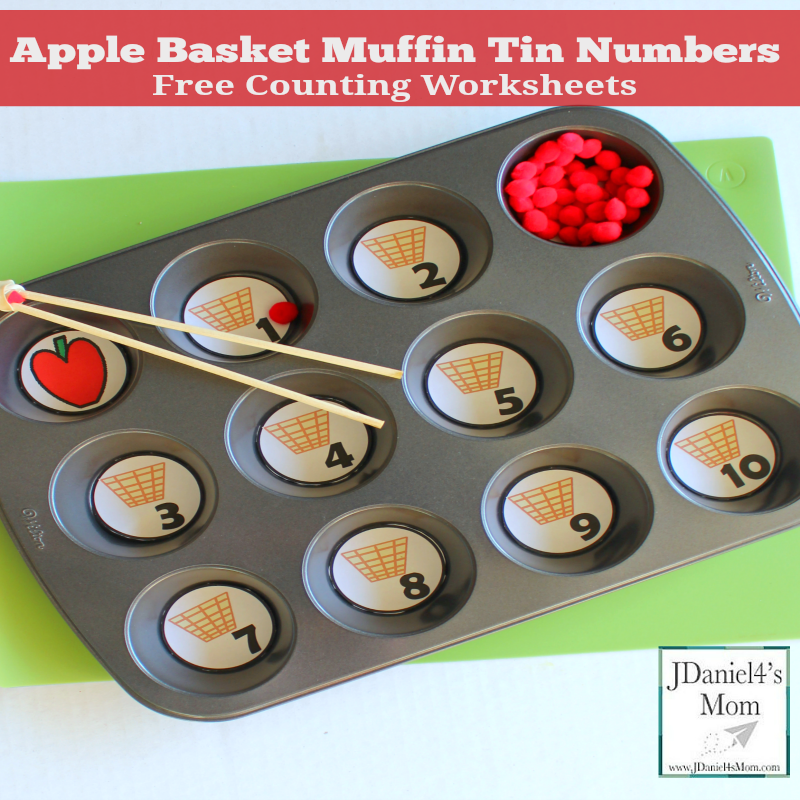 Fall makes me think of apples. My family has gone to a local orchard to gather apples almost every fall. When I sat down to create some fall themed math activities. I knew one or two of them was going to have to have an apple theme. The apple basket themed numbers found on these free counting worksheets will be fun to explore. Each numbered circle tucks into a section of a muffin tin.
Free Counting Worksheets Activity
Some of the links below are affiliate links.
Supplies
Putting the Activity Together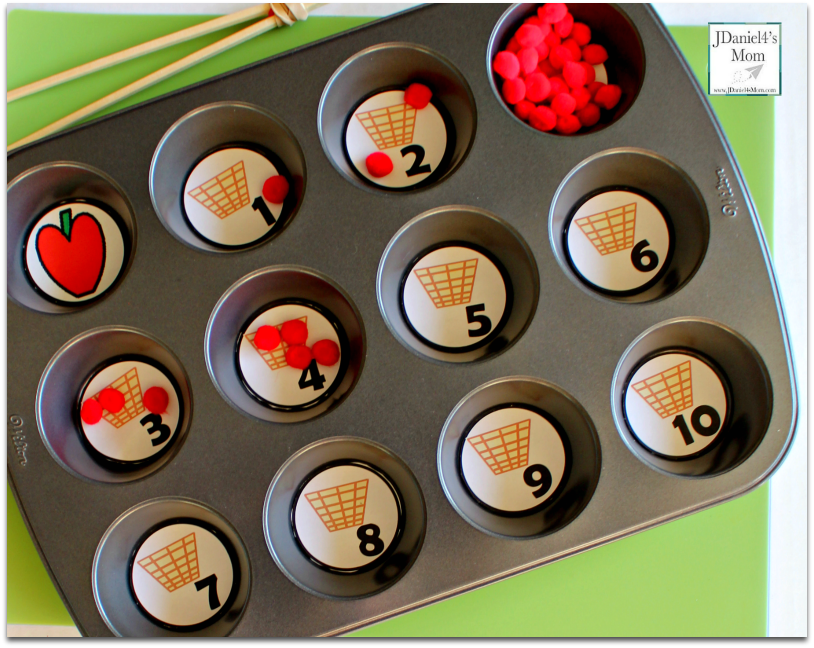 You will start by cutting out the number circles. I tried to cut out perfect circles. If you look carefully, you may see some little specks of white. The circles were designed to fit in the muffin cups. If you get close to cutting out perfect circles, your circles should fit in the cups too.
Next you will need to put together your pom-pom moving tool. You will place a pom-pom between the two chopsticks. Then you will wrap a rubberband around that end of the chopsticks. The pom-pom will make opening and closing the chopsticks a little easier for kids. The rubber band will keep the two chopsticks together.
We used pom-poms as our counting items. I thought it would be easy to move with the chopsticks. If you have apple Erasers or red buttons, you could use them instead.
Counting Activities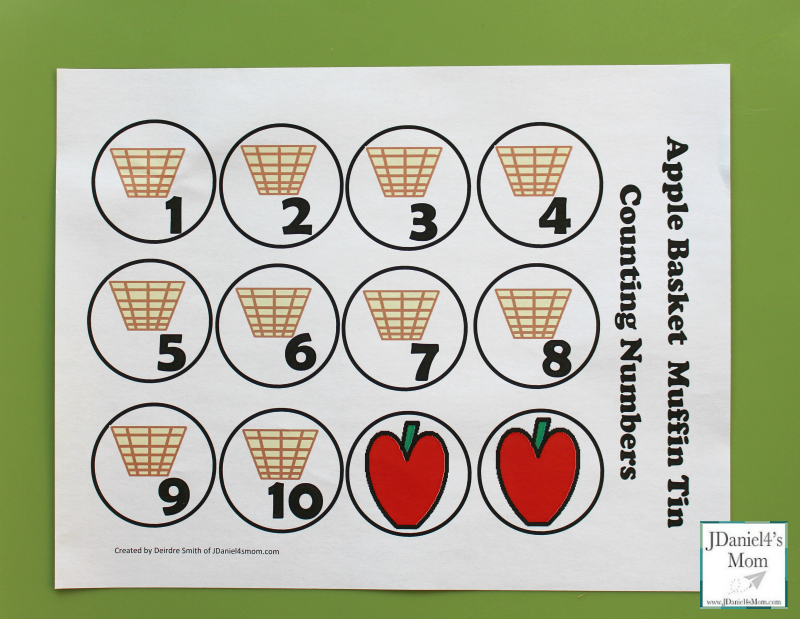 These free counting worksheets can be used in a center, a small group, or one on one. Your children can start by moving the correct number of pom-poms into each muffin cup. They might find it tricky at first, but I don't think it will take it long to figure it out.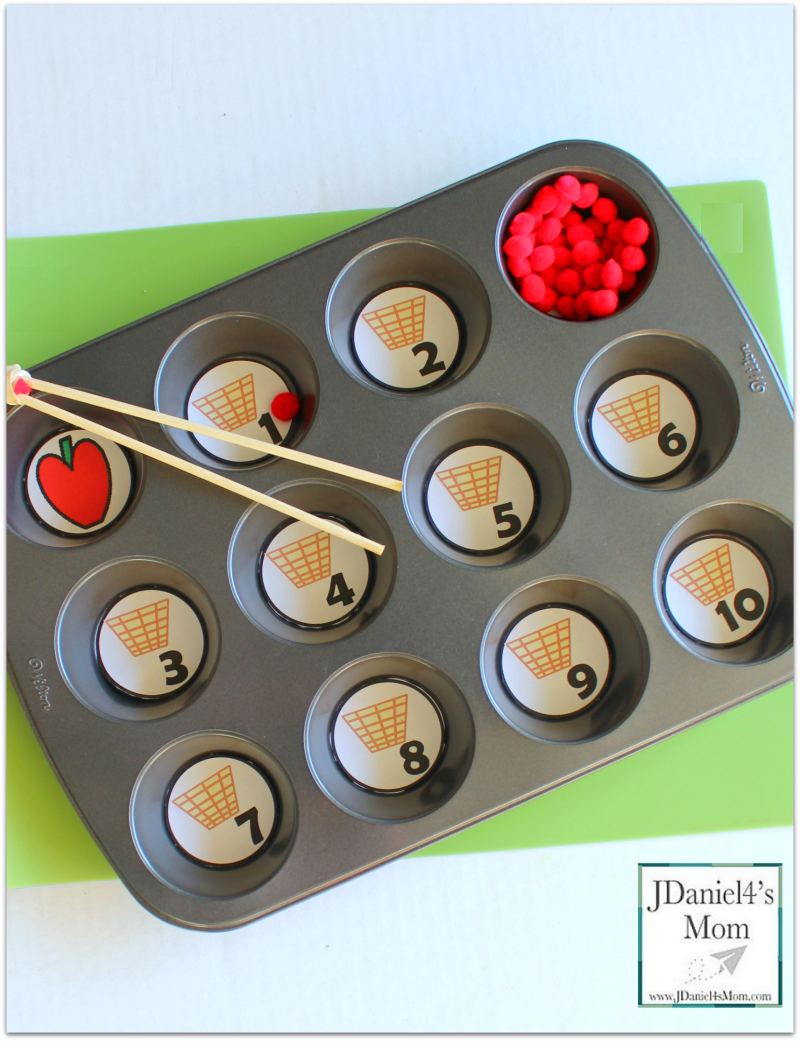 When they have filled each of the muffin cups, you can have them move them out of the cups one number at a time. You can select the numbers one by one for your children or they can do select the numbers themselves. This activity will allow them continuing to work on one to one correspondence. They will just be doing it in reverse.
I would have your children the say the number they are working on out loud.  It will help them store the counting information in their visual and auditory memory.
More Free Counting Worksheets
In the next few days, I will be putting up three more sets of free counting worksheets. Below you will find a list of the worksheets and their themes.
Apple Muffin Tin Counting Numbers
Patterned Oak Leaf Muffin Tin Counting Numbers
Pumpkin Muffin Tin Counting Numbers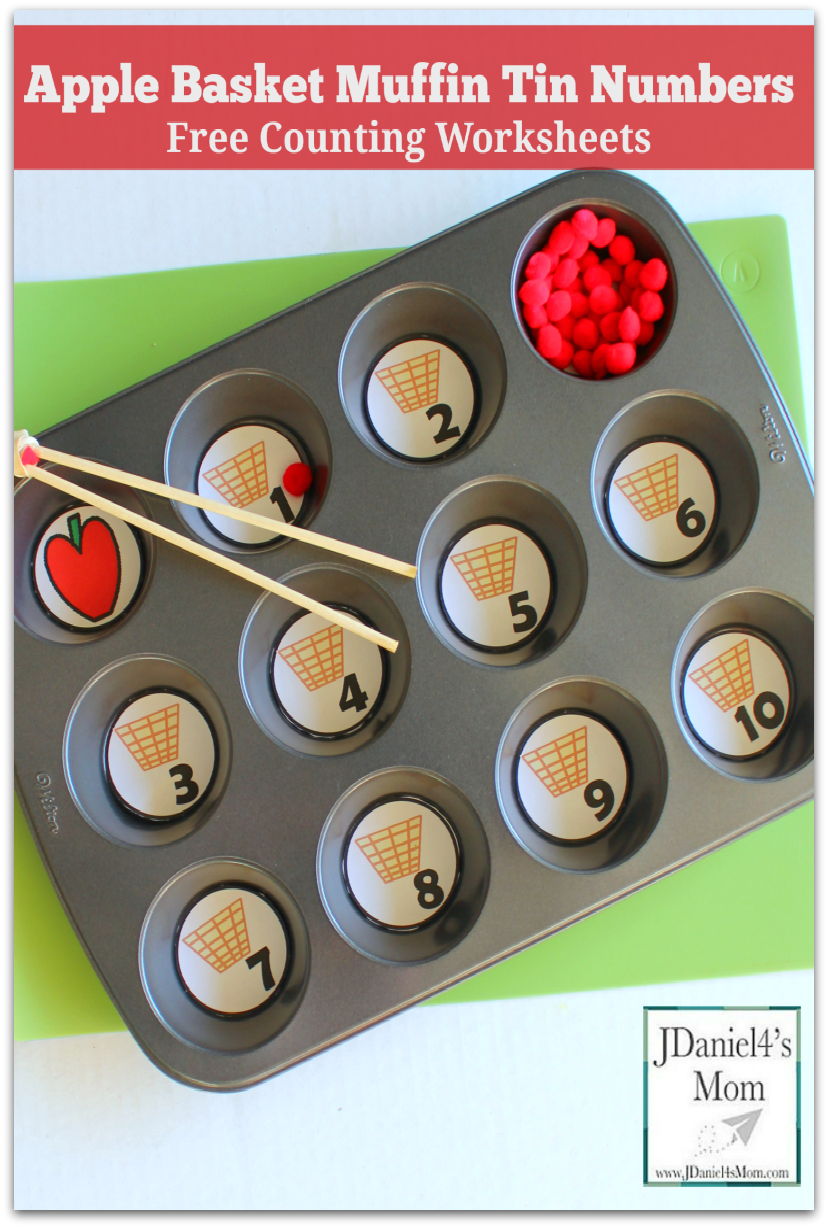 (Visited 2,786 times, 1 visits today)