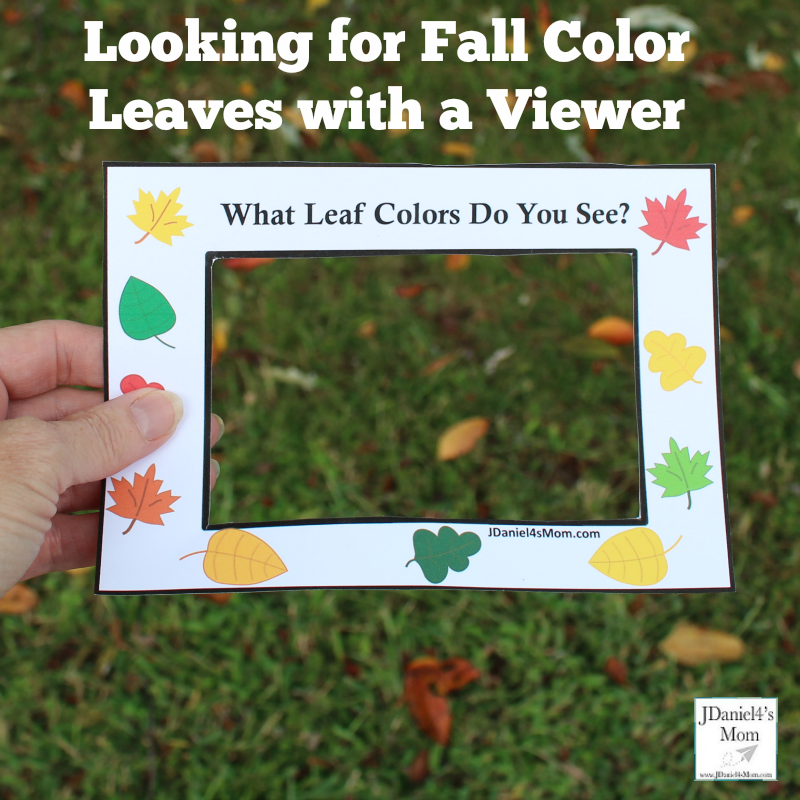 Your children will have fun looking for fall color leaves with this printable leaf viewer. It is a fun way to review or learn colors. Children can use the fall color leaf viewer both indoors and out. Let me share several ways they can work on color words with it.
Fall Color Leaves Viewer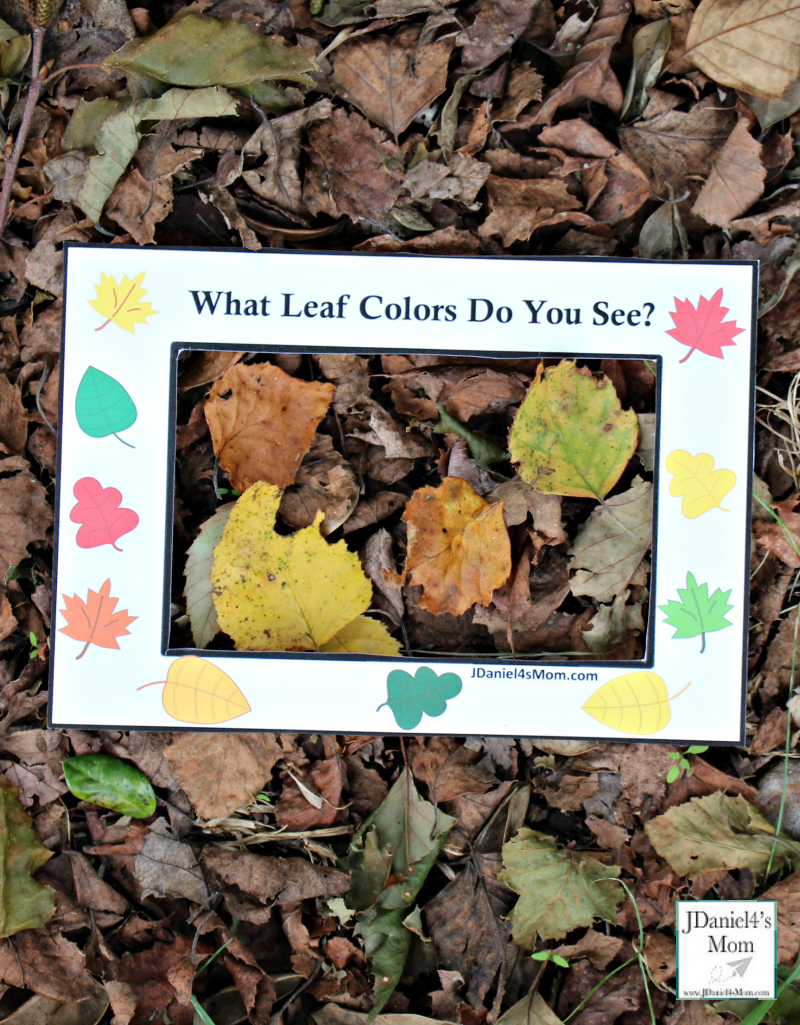 Getting Your Viewer Ready
Before you get started, you will need to print out the Fall Color Leaf Viewers. There are two you can choose from. There is a large viewer that may need to be held with two hands. The second viewer is about the size of half a sheet of paper.
You will probably want to print them on card stock. It will make the viewer easier for your children to hold. Another alternative is to print them out on paper and glue them to a piece of cardboard. Once the glue is dry, you can cut out the center of the frame.
Looking  for Fall Color Leaves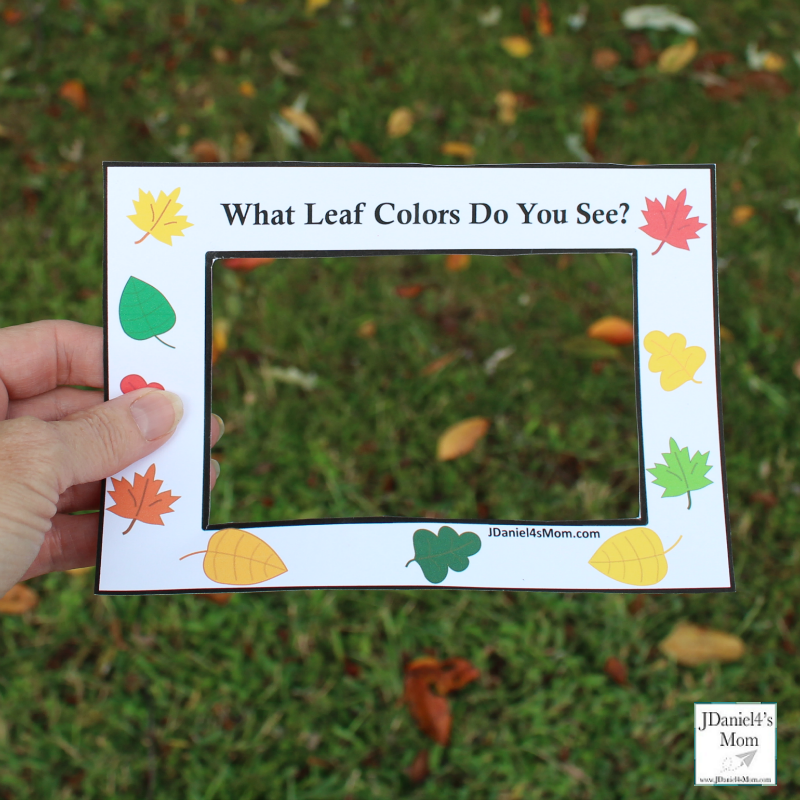 Looking for Leaves Outside
Your children can take their viewers outside to look for leaves. You may want to ask them to look for one color at a time.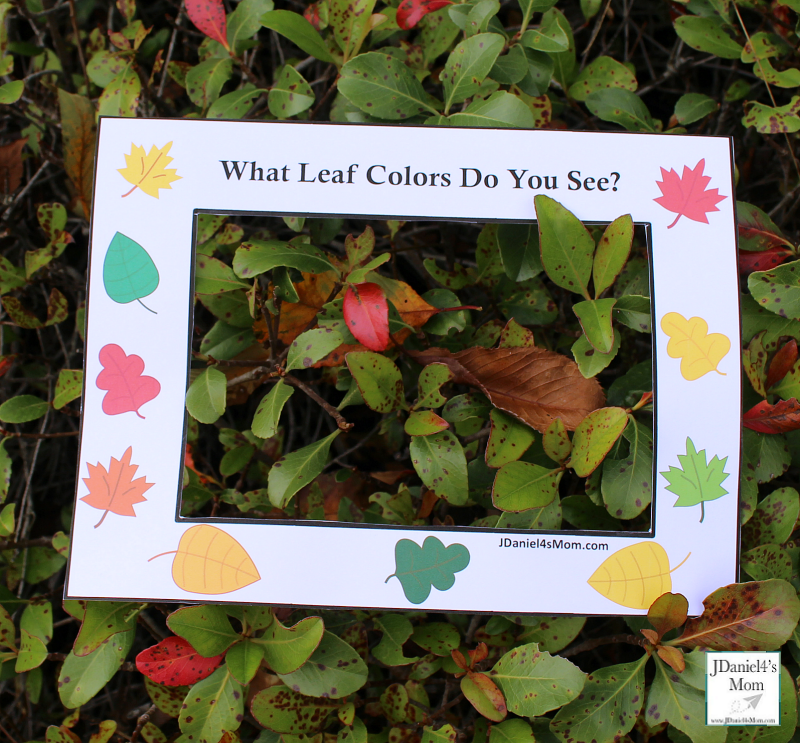 Remind them that they may need to look up into the trees as well as on the ground for leaves the color you have asked them to look for.
Looking for Leaves Inside
If you don't have fall colored leaves around your home or school for your children to look at, they can look for leaves inside.
Search a Rooms
You can hide fall color leaves around rooms in your house or around your classroom. They could be real leaves, construction paper leaves or even fake leaves.
Then you could ask your children to find leaves of a particular color.
Search a Bin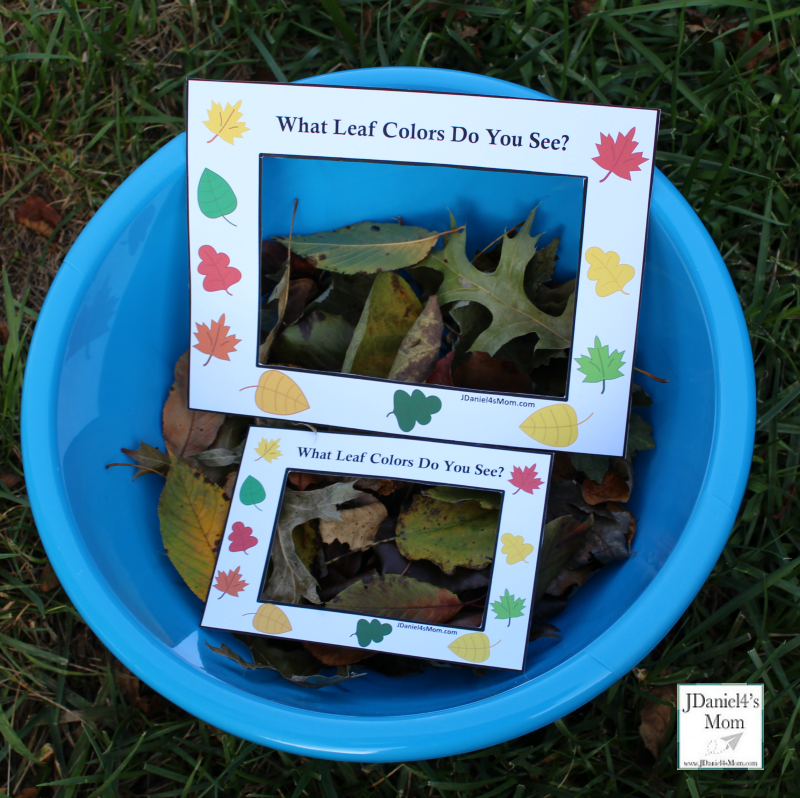 The link below is an affiliate link.
Children can search through a bin of leaves to find leaves that are a particular color. They can hold their viewer with one hand while they search or place the viewer on the table and put leaves of a certain color in the frame.
This activity was created to go along with the book Red Leaf, Yellow Leaf
. It is the Virtual Book Club book of the week. Below you will find activities created by other blogs based on the book.
Spell Your Name With Leaves – Clare's Little Tots
Leaf Measurement and Sorting Activity – Inspiration Laboratories
Fall Sensory Bin-The Moments at Home
Autumn Leaves Crayon Rubbing – Mama Smiles
Foil Leaf Preschool Art – Preschool Powol Packets
Cinnamon spiced autumn leaf cookies – Rainy Day Mum
Handprint Fall Leaf craft- Messy Little Monster
Nature Color Hunt – My Bored Toddler 
Leaf Rubbings With Water Color Resist – To Be A Kid Again
Leaf Printing – CrArty Kids
Pre-Writing Activity Leaf Theme – The OT Toolbox
Collaborate Leaf Tree with Cutting Practice from My Storytime Corner
Fall Leaf Movement Activity with Sidewalk Chalk – The Educators' Spin On It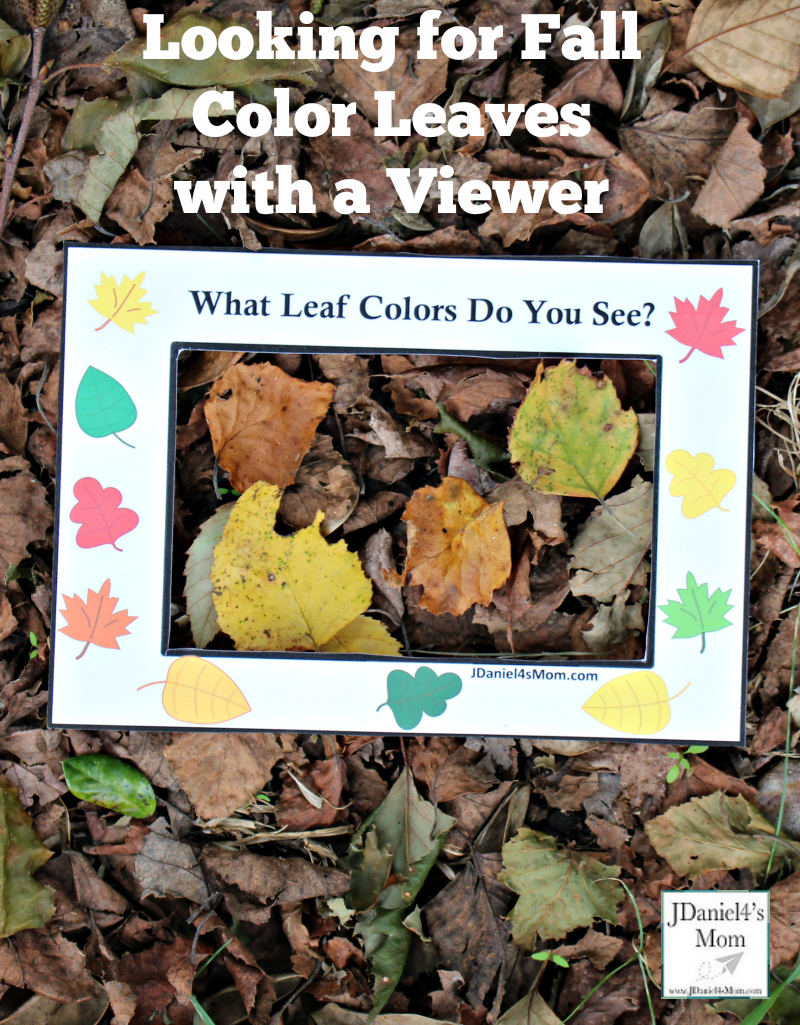 (Visited 429 times, 1 visits today)