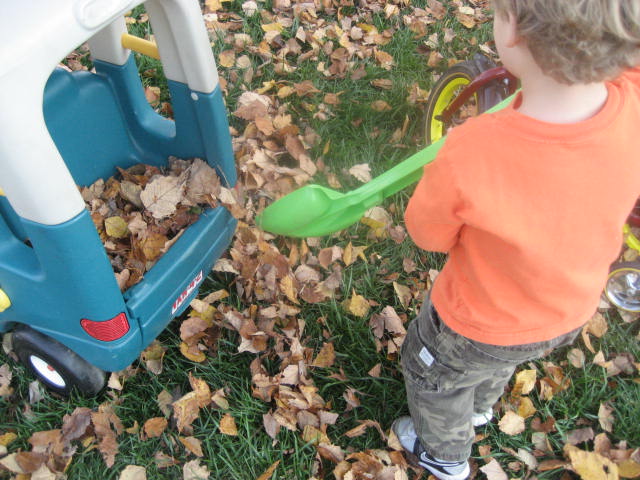 JDaniel and the boys next door have been waiting and waiting for the leaves from the birch trees in our backyard to fall.
When there was finally enough on the ground, they had a wonderful time playing in them and with them. I loved getting to take pictures of the boys enjoying the leaves at the end of last week.
 My maternal grandmother loved to quote the poem Trees by Joyce Kilmer when I was little. She would recite it word by word. When tried to decide how to share pictures of their joyous leaf play, I decided to use part of that poem.
The first stanza and last stanza of this poem are Joyce Kilmer's. The rest of the stanza's are my words.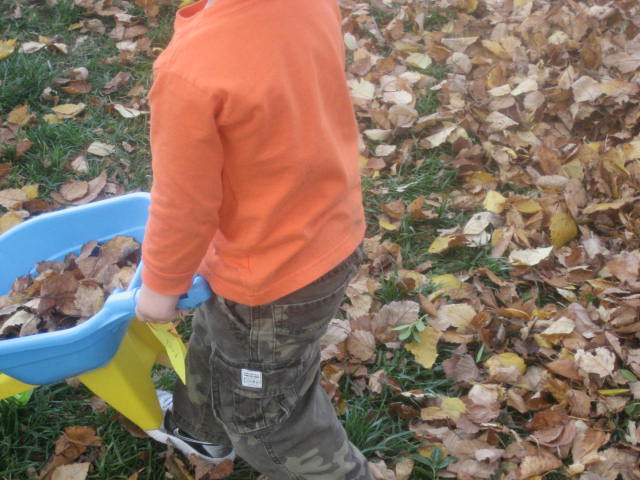 I think that I shall never see
Boys more happy playing beside a tree.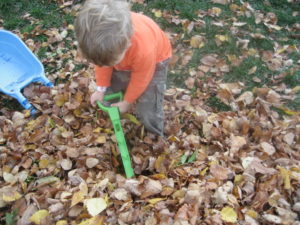 The leaves it shed
won't  be left for dead. 
They will be raked into a pile
And jumped into preschool style.
The leaves will be thrown into the air
to descend inside clothes and onto hair.
 They will be loaded in a boy's car
and driven, but not very far.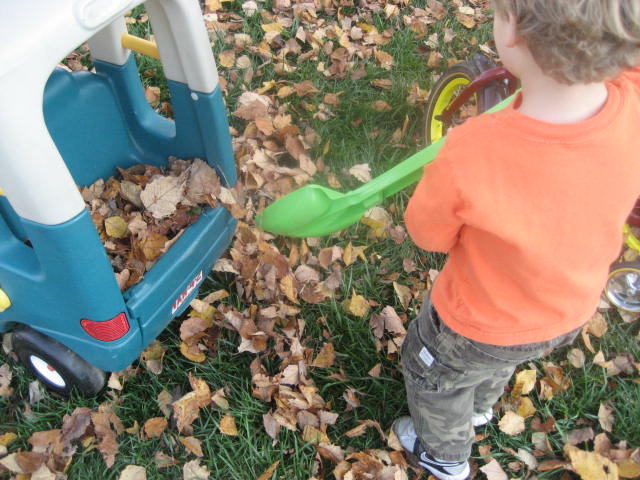 Those leaves will become a brand new heap
They will be jumped into again and again by boys who leap.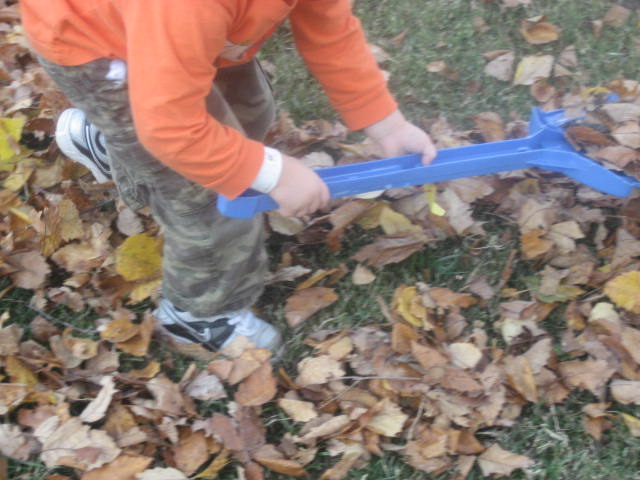 Poems are made by fools like me,
But only God can make a tree.
This post is linked to Mama Kat's Writing Workshop and Mrs. Matlock's Alphabe Thursday.
P.S. JDaniel is wearing his yellow Thankfulness Tree leaf that says "Dad". He said he wanted his dad close to him.
(Visited 1,568 times, 1 visits today)