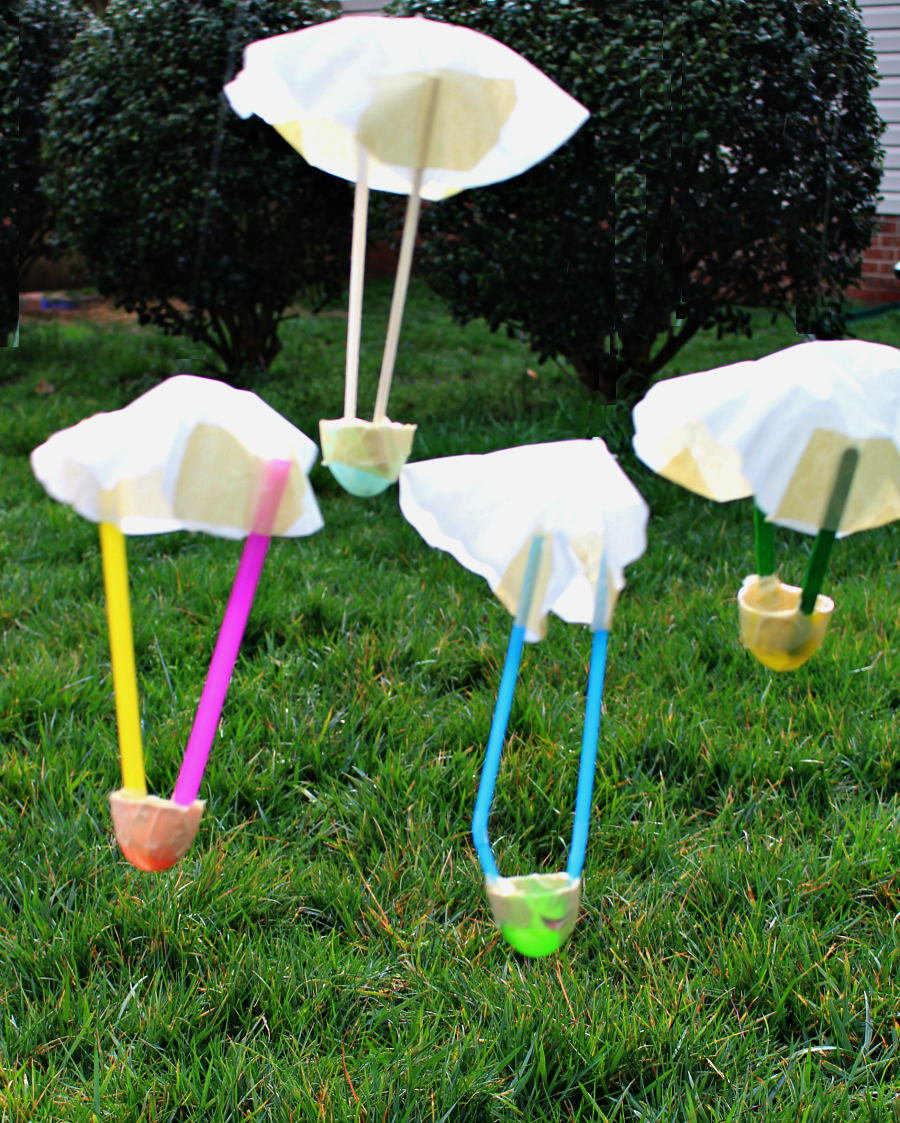 Over Christmas vacation my family visited the children's museum in Columbia, South Carolina. One of our favorite areas featured science experiments with plastic eggs. Kids were encouraged to create eggs with parachutes that would float up in air tubes or tunnels and out the opening in the top. Recently we did some STEM science experiments with egg parachutes at home.
We don't happen to have air tunnels at our house. Once we had created a variety of egg parachutes, we took them outside and tossed each of them in the air. Some of the parachutes were attached to a plastic egg with wooden objects and some with different types of straws.   Some had short side attachments and the others were long. The goal was to make each one float back to the ground with its parachute catching air. We didn't want the egg just to fall back to earth and crash.  We didn't know if the length of the item attached to the egg and parachute would make a difference. That was something we explored.
Here are the supplies for the science experiments: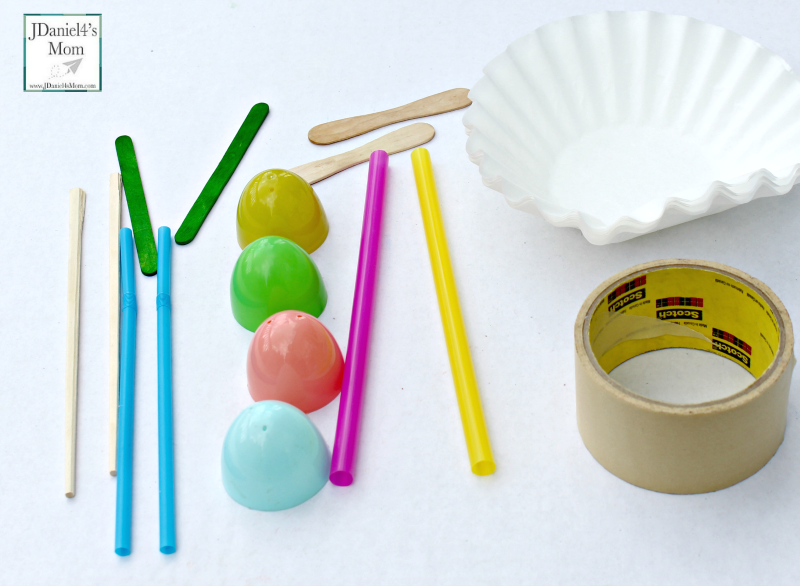 Plastic egg halves
Large plastic straws
Narrow bendy straws
Popsicle sticks
Wooden ice cream spoons
Wood chopsticks
Coffee filters
Masking tape
Putting the Egg Parachutes Together
After deciding which connectors to use, we started building. The two matching  connectors were taped inside each of the plastic egg halves. We added tape that crossed from the inside of the egg to the outside around each connector to make sure it stayed in place. Then a ring of tape was added to the outside of  each of the eggs to hold the outside edges of the crisscrosses in place.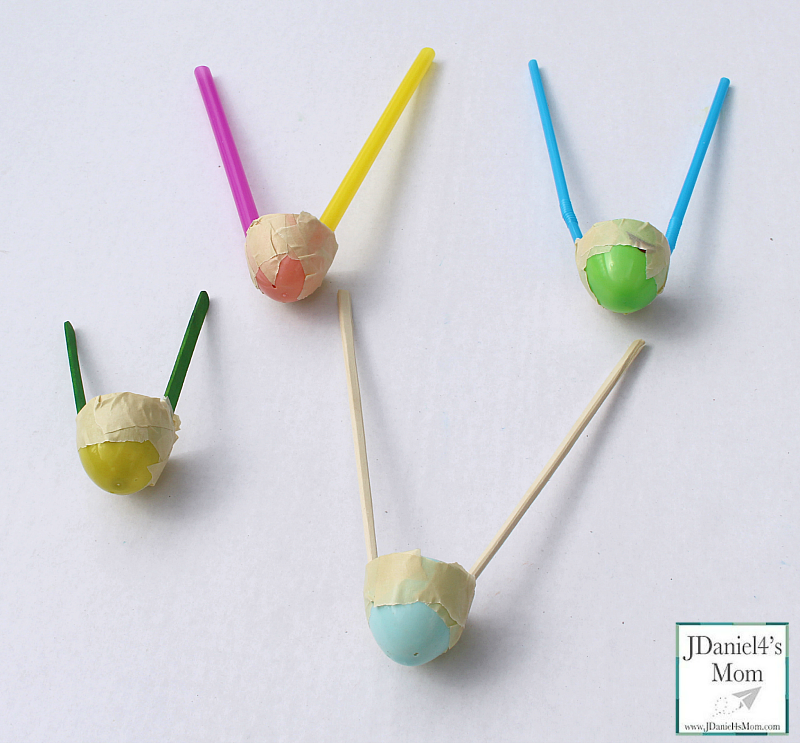 Then we taped the connectors to the outside of a coffee filter. To add another variable we could have taped connector to the inside of the coffee filter. We have to try more science experiments using that idea on another day.
Conducting Science Experiments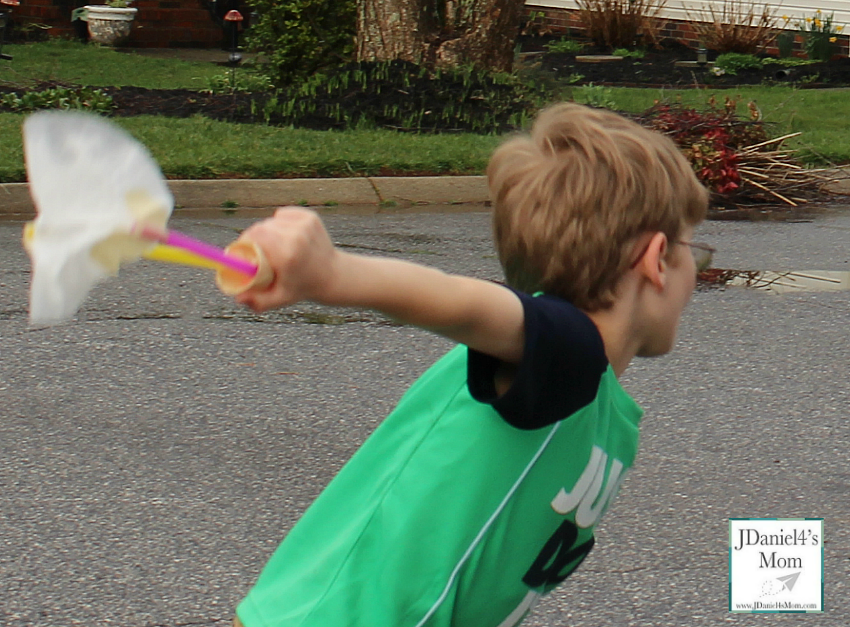 We used under hand throw to toss each of the egg parachutes into the air. JDaniel added a big swing to his toss. The parachute with large straws caught a lot of air.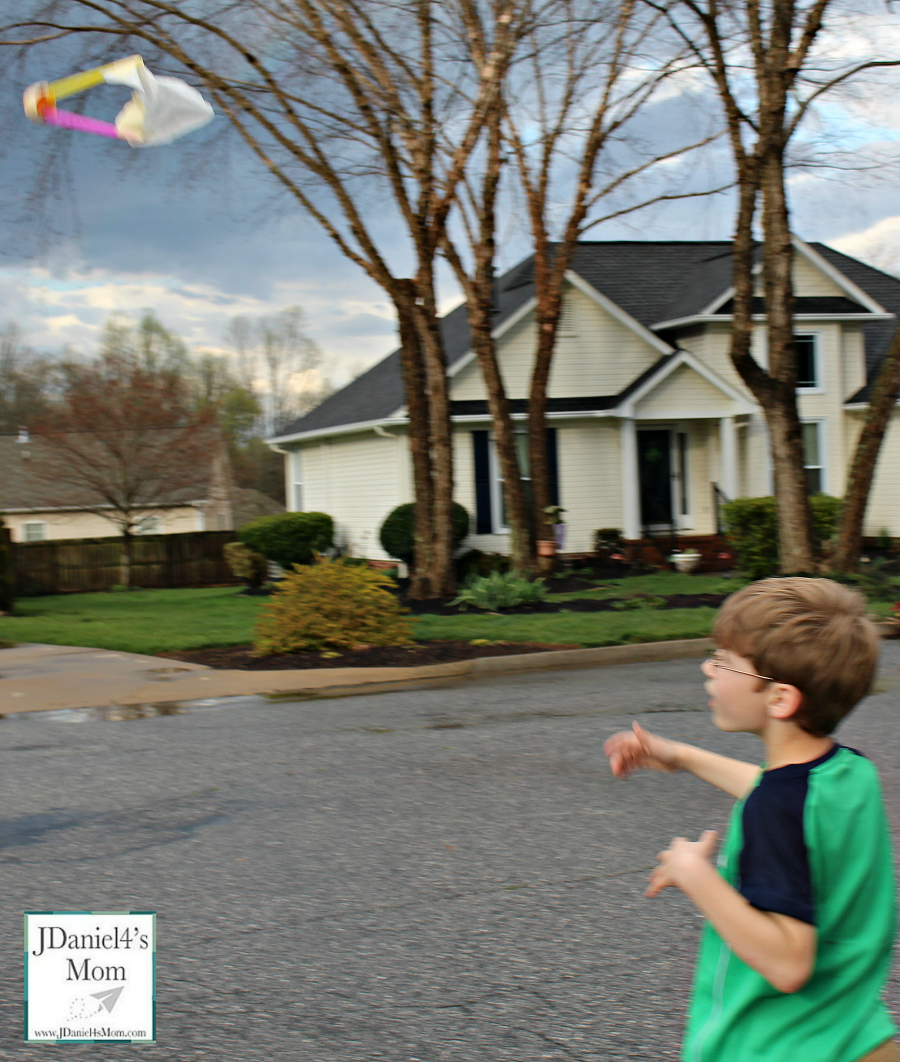 It had a unique sideways descent. That made it easy to chase down and catch.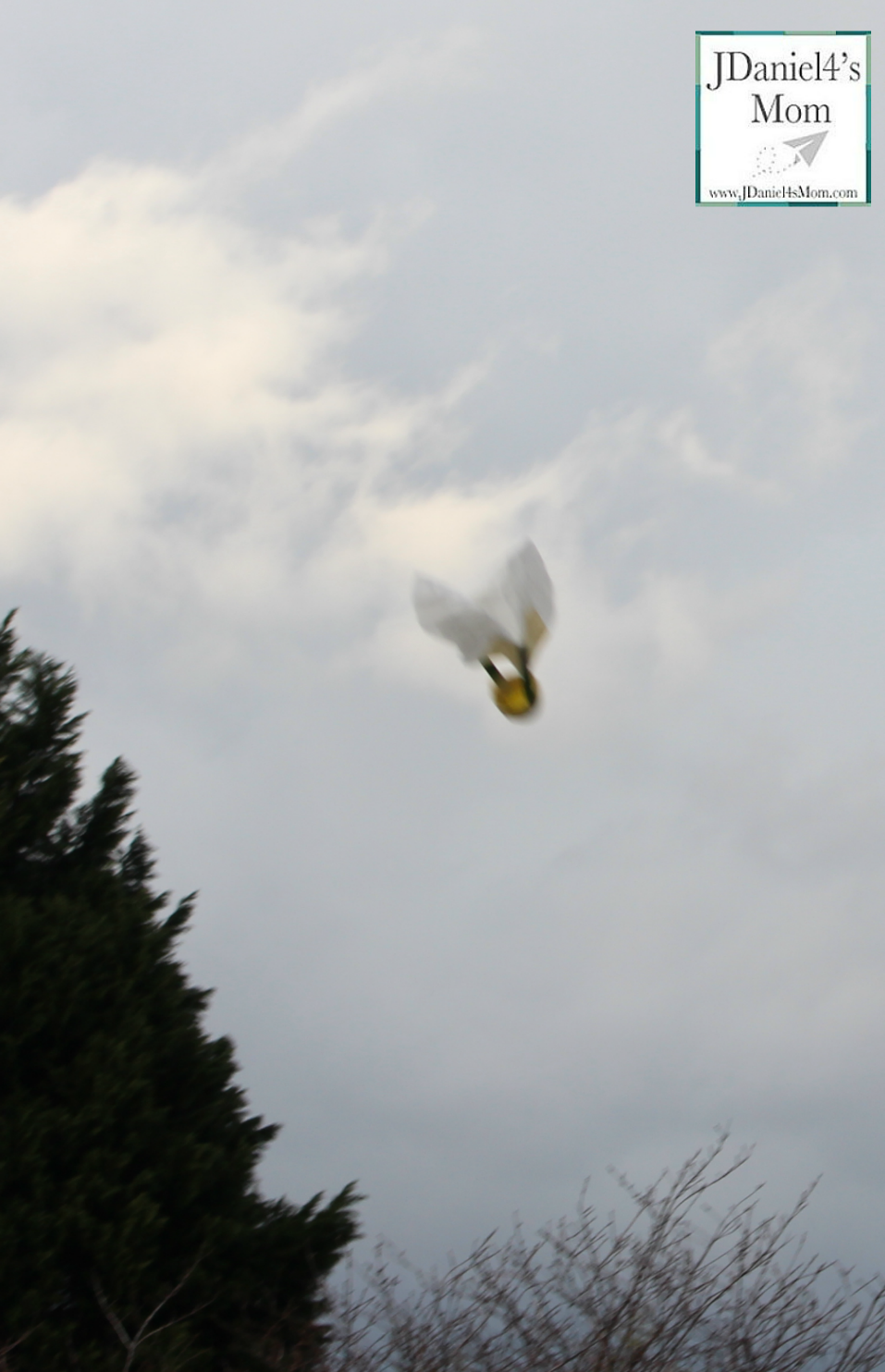 The egg parachute with the popsicle traveled high in the air when I threw it. JDaniel actually took this picture of the egg parachute descending.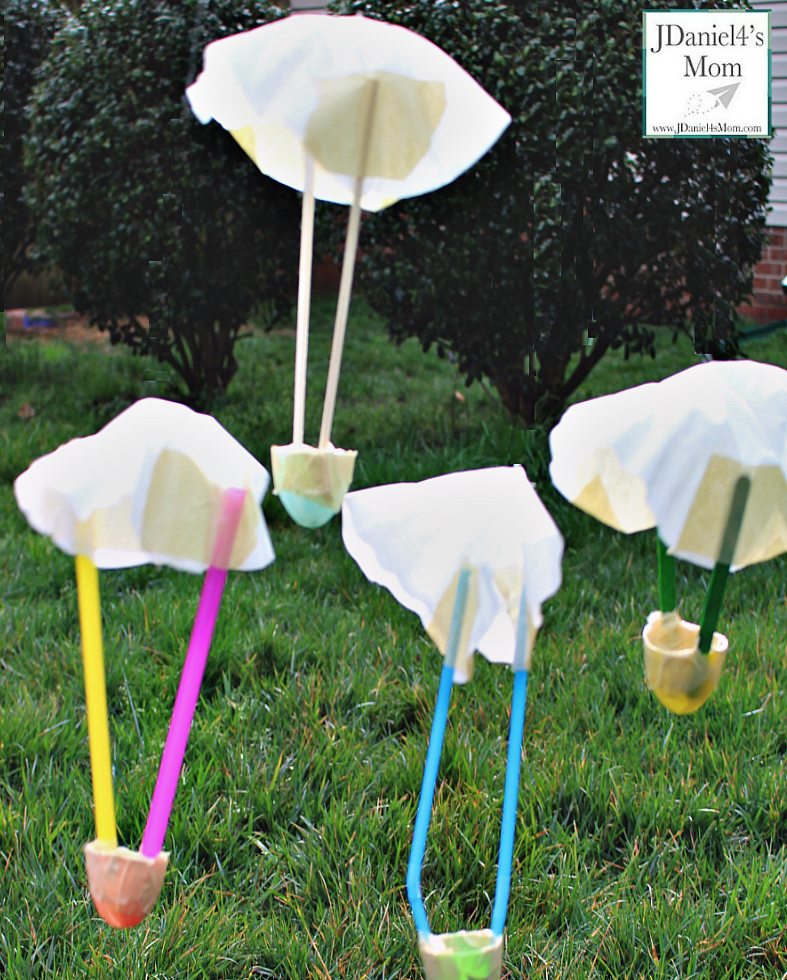 I think your children will have fun conducting science experiments with plastic Easter eggs. After they have attended an egg hunt, you will have plenty of eggs to conduct experiments with.
Here are some other fun ways to use plastic eggs in learning: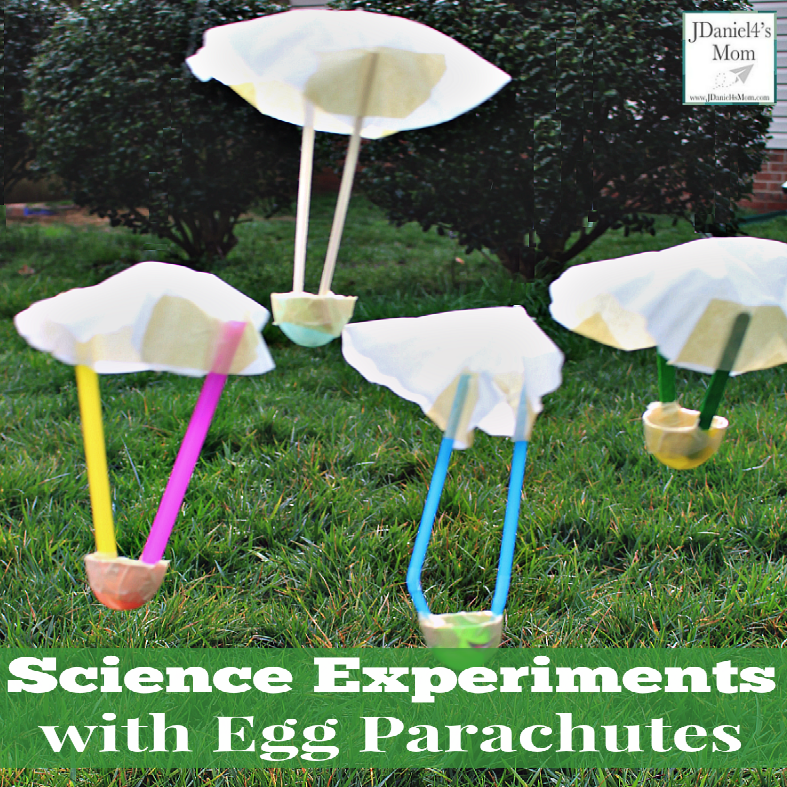 You will find more science experiments like this simple pendulum experiment on my Early Learning Science board on Pinterest.  Please take moment to check them out.

(Visited 32,833 times, 24 visits today)