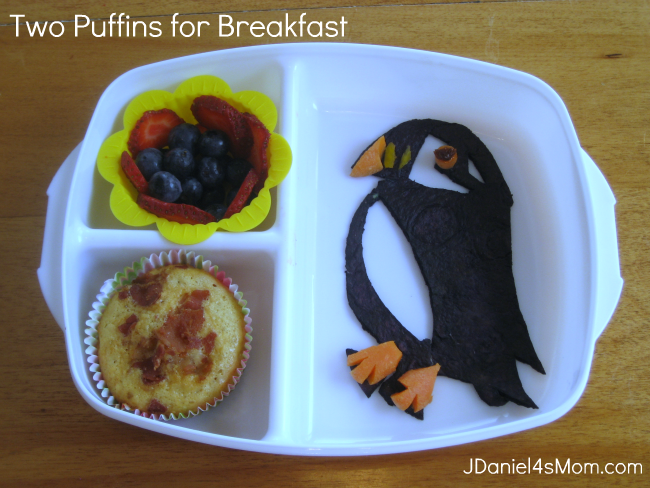 I came across a wonderful recipe on Lady with the Red Rocker for The Magic Puffin muffins. They sounded like the perfect thing to serve my husband for breakfast on Father's Day.  Last Tuesday JDaniel saw the movie Happy Feet 2 and it had  a puffin in it.  Along with the puffin muffin I created a tortilla puffin, I wanted to share with you  and the meal I wanted to make. Recently I served both them to JDaniel in a Bento container.
What is in the tin?
The box contains two puffins. I made one puffin out of a dyed tortilla cut out with a pattern of puffin that I made out of clip art picture from the internet. He was given a carrot eye with a raisin added, carrot feet, and part of his beak is made of carrot pieces. The rest of his beak is made of yellow pepper.
The second puffin is the pancake muffin I will tell you more about later.
The sun shining over the puffins is filled with delicious strawberries and blueberries. We have gotten the best tasting fruit this summer.
Making Puffins
JDaniel and I had the best time making these wonderful puffins. He loves to help in the kitchen and jumps at the opportunity to help all the time.
His first job was to place the liners in the pan. He has become an expert at pulling the liners off the stack and placing them into the pan.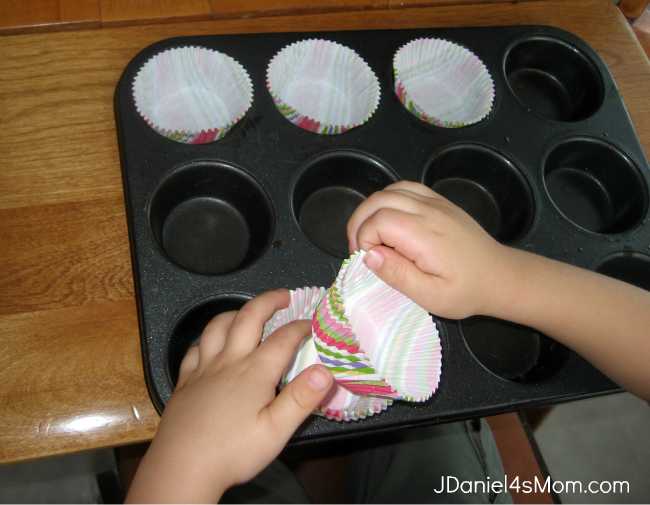 JDaniel's favorite job is mixing the ingredients. He loves to sneak his fingers into the mixing bowl. I try to keep them out of the mixing bowl, but he is very sneaky.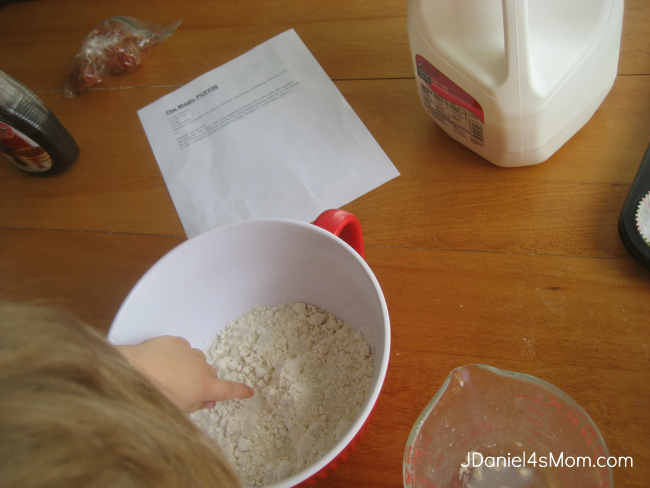 The final step after placing the mix in the liners was to sprinkle on crushed bacon. JDaniel loves bacon. He wanted some of the bacon to not make it on the puffins. Some of it conveniently stayed in the bag for him.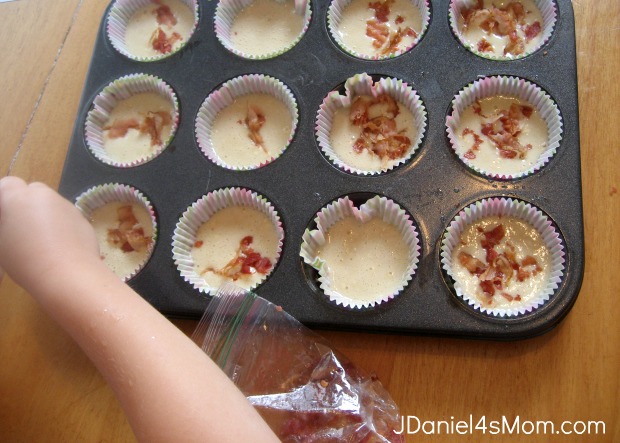 If you like this puffin muffin recipe, here are more recipes you will like:
Easy to Make Yogurt and Fruit Muffins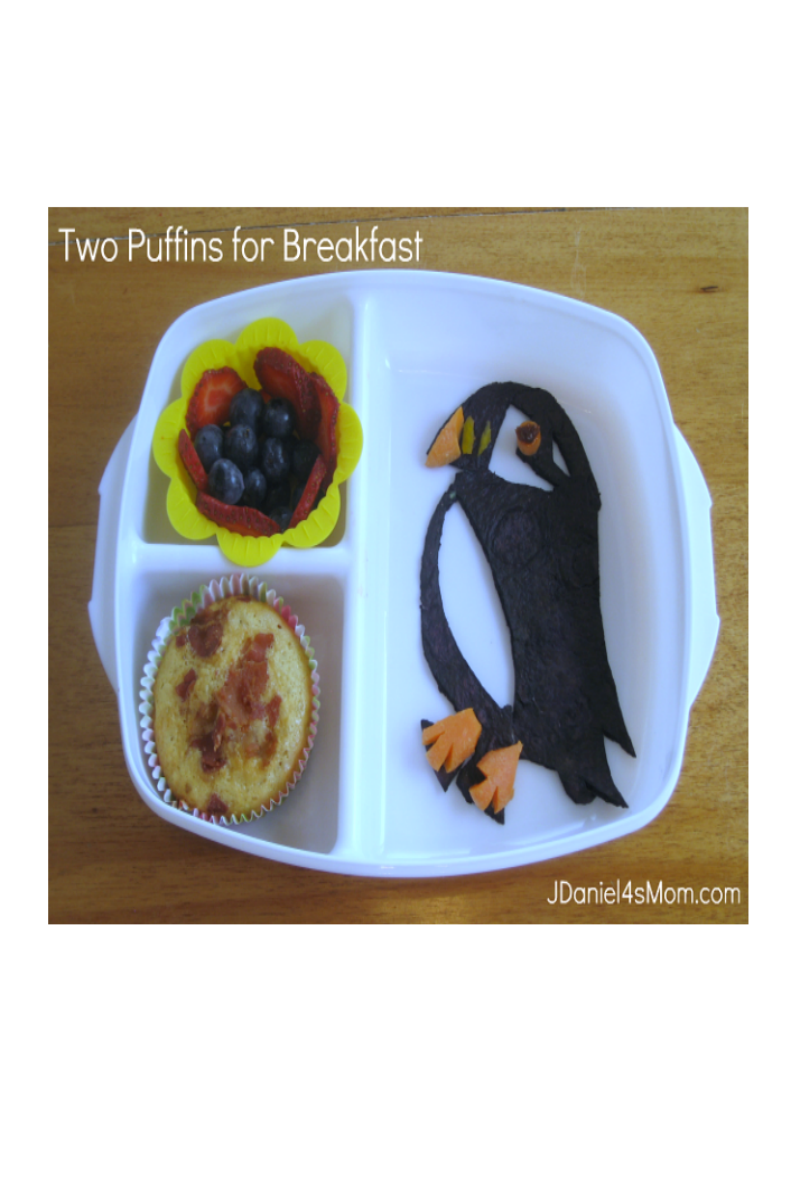 (Visited 387 times, 1 visits today)