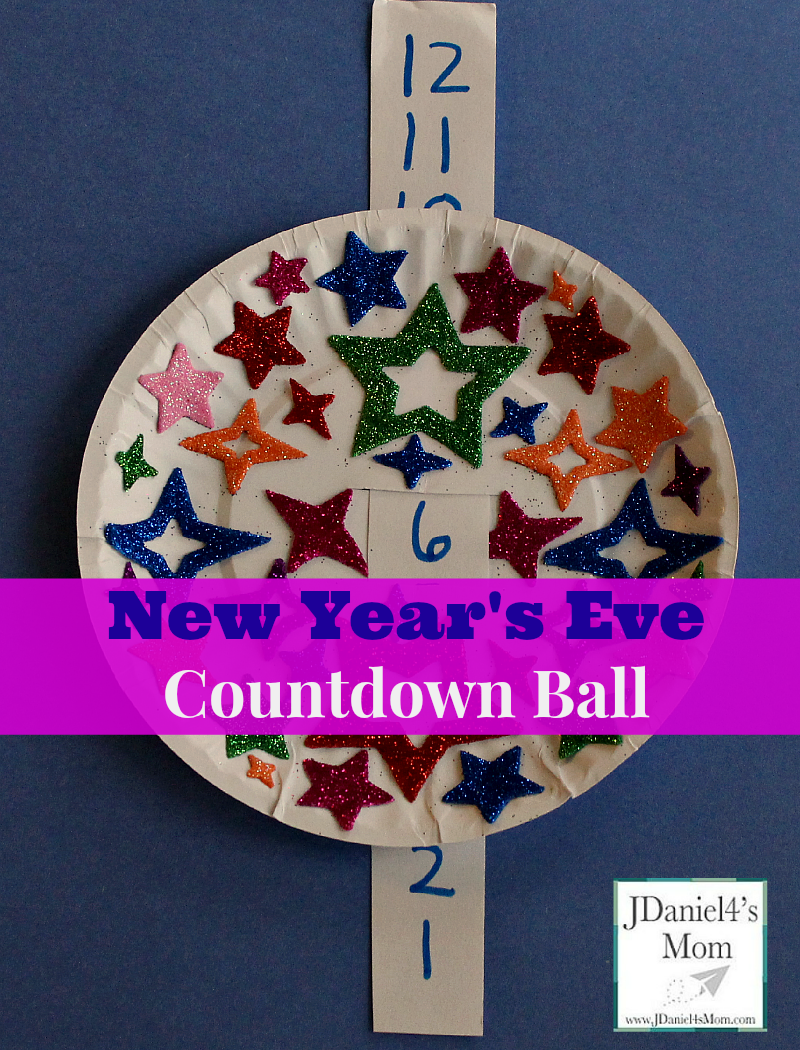 This New Year's Eve countdown activity is fun for kids to create and use.  You could use it to countdown on New Year's Eve along with this  New Year's Eve  custom's sheet or use it in centers at the beginning of the New Year. I know that most countdowns start with ten, but I decided we should start with twelve.  Twelve is a number tied into to New Year's Eve so much. It just made sense to count up or countdown to twelve.
The links below are affiliate link.
Our  New Year's Eve countdown ball used only a few supplies. You will need sparkly stickers ( I found ours at a dollar store.) and a small white paper plate. You could have your children uses magic markers, crayons (I think Crayola  Glitterati Crayons
 would be great!), or glitter glue pens   too. They would add more color and texture to you countdown ball.
Two small slits were cut into the middle of the paper plate prior to decorating it. The number countdown slide would need to be slipped through it. We decided it  would be easier to cut before stickers were put in place. It would also make it easier to know where to avoid putting stickers.
You may want to tie a lesson on symmetry to this New Year's Eve Countdown Activity. We talked about it as we worked on our countdown balls. It was easy at the beginning to try to mirror the stickers from one side onto the other. As the paper plate filled up with stickers, it was much harder.
All the supplies you wanted to have available to your children could be put out all with the paper plates and they could just create.  You will probably end up with some New Year's Eve countdown balls filled to their plate edges with decorations and others may  be sparsely decorated. What fun it will be to see how each one turns out!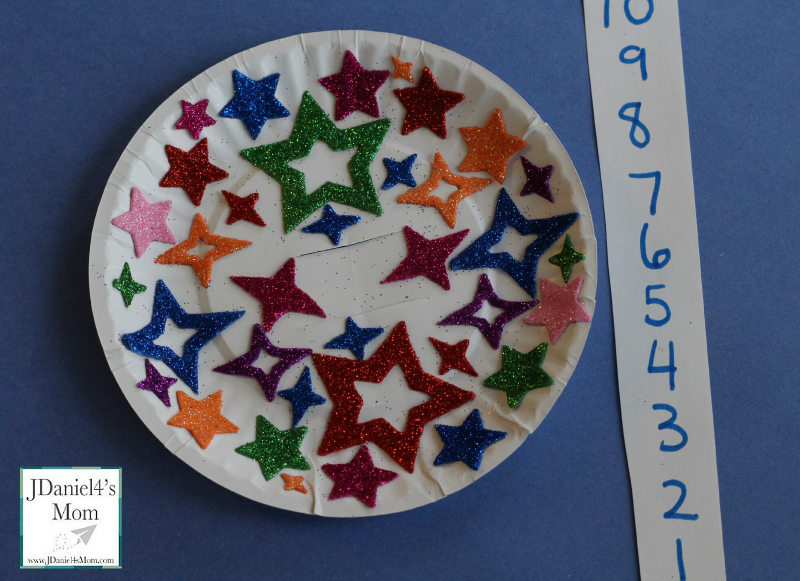 When the plate is completely finished, you can have your children create a countdown strip of their own or you can have some already made. We found that it was easier to write the numbers on the strip when the strip was in the window. We just pulled the strip up a little to write the next number counting down. That way we knew the whole number would fit in the window.
Ways to Use the New Year's Eve Countdown Ball
There are so many ways to tie the New Year's Eve countdown ball into learning. I have listed a few below. I bet you can come with more ways.
Basic Countdown
Slide the number strip down one number at a time to countdown by twelve.
Counting Up
Children can slide the strip up and count up to twelve one number at a time.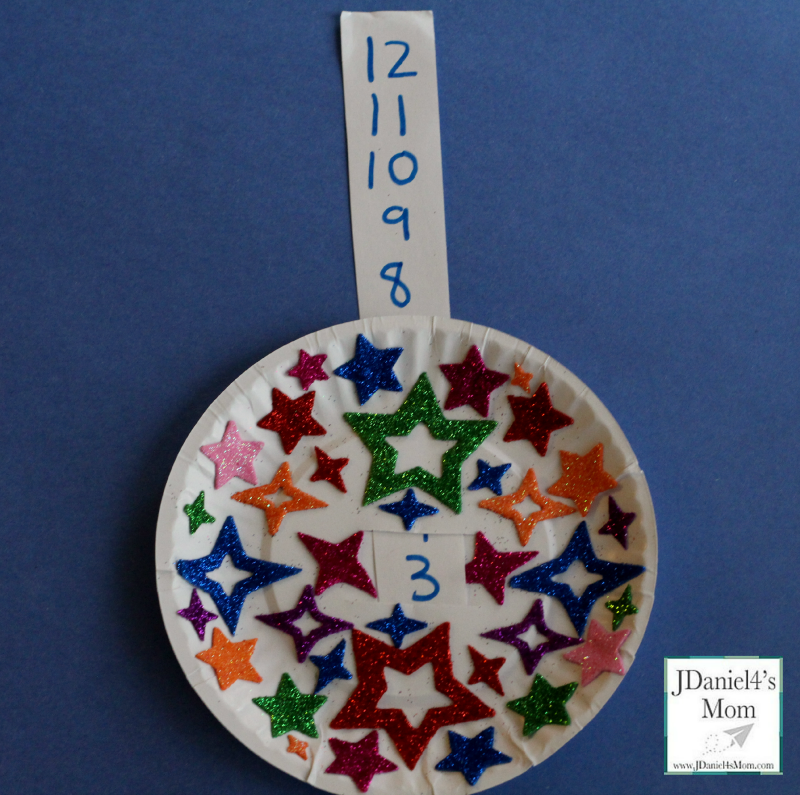 Adding Up
Children place a number in the slide window.  Then they can call out a number or roll a die to get a number. They will then move the slide up that number of times  to find the sum of the two numbers.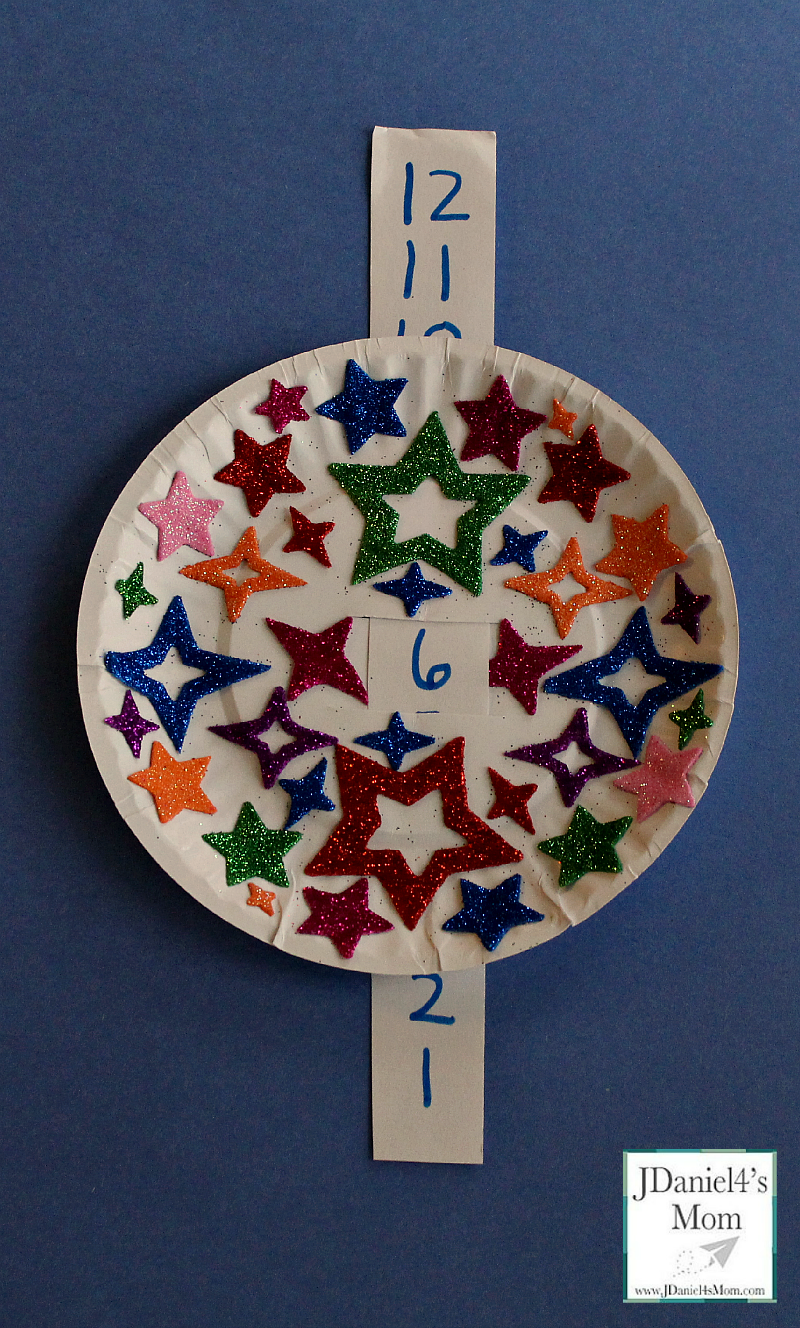 Here are some other New Year's Eve Countdown ideas:
How to Make Noise Maker Shakers
New Year's Drink for Kids- Firecracker Sparkler
You may want to look at these fun New Year's Eve books. It might be fun to read one of them prior to creating a New Year's Eve countdown ball.
Squirrel's New Year's Resolution
The Night Before New Year's
P. Bear's New Year's Party: A Counting Book
Happy New Year!
Happy New Year, Everywhere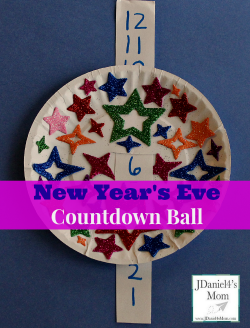 How does your family celebrate New Year's Eve?

(Visited 12,050 times, 1 visits today)