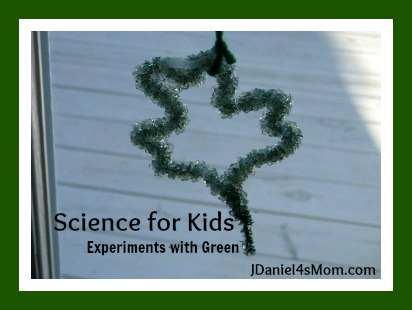 I was contacted to try some science for kids experiments by TndrBox late last year. JDaniel loves to do science experiment especially ones that have chemical reactions so, I agreed to look over one of their monthly kits. We got the kit quickly and would have done five of the science experiments that came with it if JDaniel had gotten his way.

We did do all of them in just two days. I would read him what science concepts would be learning from the booklet I got from TndrBox along with the directions and he was able to do most of the experiments on his own. Many of the experiments we conducted were at night and the pictures I took didn't come out well.  We redid some of them so I could take pictures. Most came out with the same result and some came out better. I am glad we repeated these science for kids experiments.
Here are our science for kids experiments:
Growing Crystals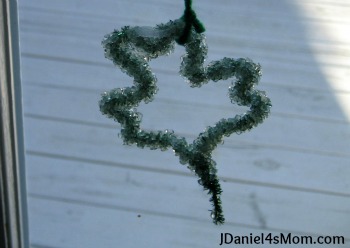 The first experiment that we did involved growing crystals with Borax. I must have misread the directions because we didn't end up with a lot of crystals. I decided we need to retry the experiment last week after I watch the video on the TndrBox site and it came out perfectly. The crystal appeared less than 24 hours after we mixed the Borax with water.
Chalk Painting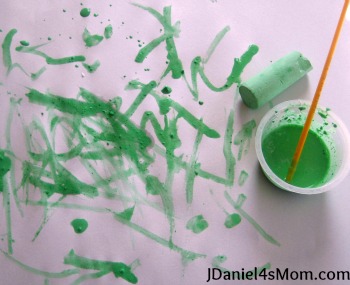 TndrBox called this experiment DIY Paint. It was such fun for JDaniel to make. He got to smash a piece of chalk and then follow the rest of the directions to create paint with it. Smashing the chalk was so exciting for him. I don't often let him hold a hammer.  We talked about how we were working with binding the chalk to the water to create paint, but I think JDaniel was more focused on the paint creation.
Magnet  and Paperclip Painting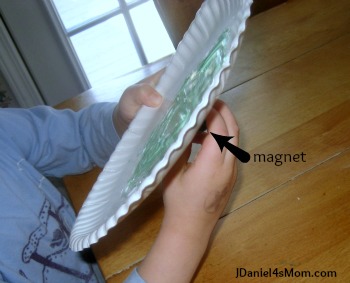 The directions said to place blobs of paint on a paper plate along with a paperclip. Beneath the plate you were to move a magnet. As you moved the magnet, the paper clip would move through the paint and create a design. If you moved the paperclip long enough the blobs of paint would smear together.

JDaniel took a couple of minutes to get the hang of it, but once he got the paperclip moving he had a great time.
We also performed experiments that involved creating slime, and make a balloon centrifuge. I love getting to do these experiments with JDaniel and having almost everything we needed come in a kit made it so much easier for me.

Disclaimer: I was sent a monthly science for kids kit for review. My thoughts and opinions about it are my own. When original experiments were done the pictures were too dark to share here. We redid them using green as the theme one morning when the light was better.

(Visited 642 times, 1 visits today)