I have some many St. Patrick's Day books I want to explore with you. I will  be sharing one book this week,  one next week and one on March 9th .  Why spread them out? Well, I have post exploring a Dr. Seuss book coming up  for Dr. Seuss' birthday and one about a book with a special birthday. (JDaniel will turn five in early March.) This week I want to share the book Patrick's Day
and some activities we did to explore it.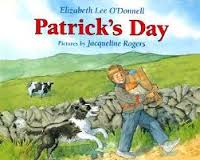 Patrick totally thinks the St. Patrick's Day parade is to celebrate him in this wonderful book by Elizabeth Lee O'Donnell. He has been to Patrick's Day parade. People carry banners with his name and he just knows it is all for him. Knowing he is special fills him with joy. Patrick tries to treat everyone well and be the best boy he can be.
When his mom that he has been wrong about this and who the parade is really for, Patrick is filled with disappointment and anger. He doesn't like being ordinary. He takes out his anger on the people he run into and they become worried about what has changed his behavior. 
In the end he learns that people truly think he is special just because he is who is  and he apologizes to those he has hurt.

This book opened the door for a wonderful discussion with JDaniel about how we treat people and how we each of things that make us special.
What else did we do to explore this Patrick's Day?
St. Patrick's Paper Plate Emotions Spinner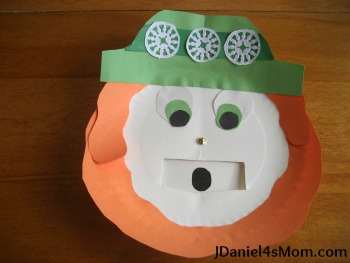 Patrick goes through a wide variety of feeling during the course of his story. I made JDaniel a paper plate emotions spinner. We used it to talk about the feelings Patrick felt as well as what make him feel sad, happy, or excited.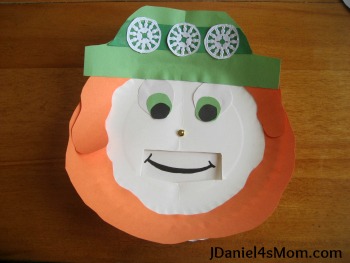 This was a lot of fun to use. I think we will use it when talking about characters in other stories too.
Counting Objects in Books
We are working on number recognition at our house. I made some four leaf clover and placed numbers on them. JDaniel had to tell the number on each one and then find pictures that contained that number of something.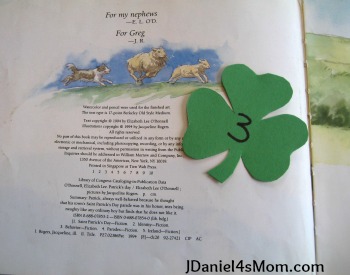 JDaniel found a picture with three dogs in it. We continued through the book and found several more pictures that had three of the same objects in it.
This was a fun way to walk through the book again and work on numbers.
 Hair Gel Bag for Letter Writing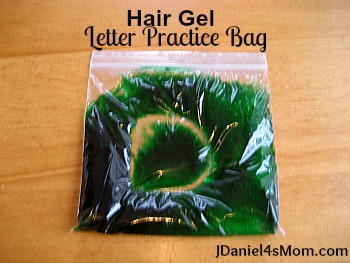 I was told that I need to work with JDaniel on how he forms the letters of his name. The boy in the book thought the name on the banner in the parade was his. JDaniel got to work on his letters with a gel bag.

I have seen hair gel letter practice bags all over Pinterest. They are so easy to make. Literally it is hair gel mixed with food coloring in a ziplock bag. Our bag had layers of packing tapes on the seal to make sure that it stayed close.

JDaniel had the best time trying to make his letters. The gel moves freely and did make it hard to see some of the completed letters. It did give him practice in how to form the letters though.
How did you explore concepts found in children's books this week?
Disclaimer: 
Links in the post to Amazon are affiliate links.

(Visited 1,788 times, 1 visits today)