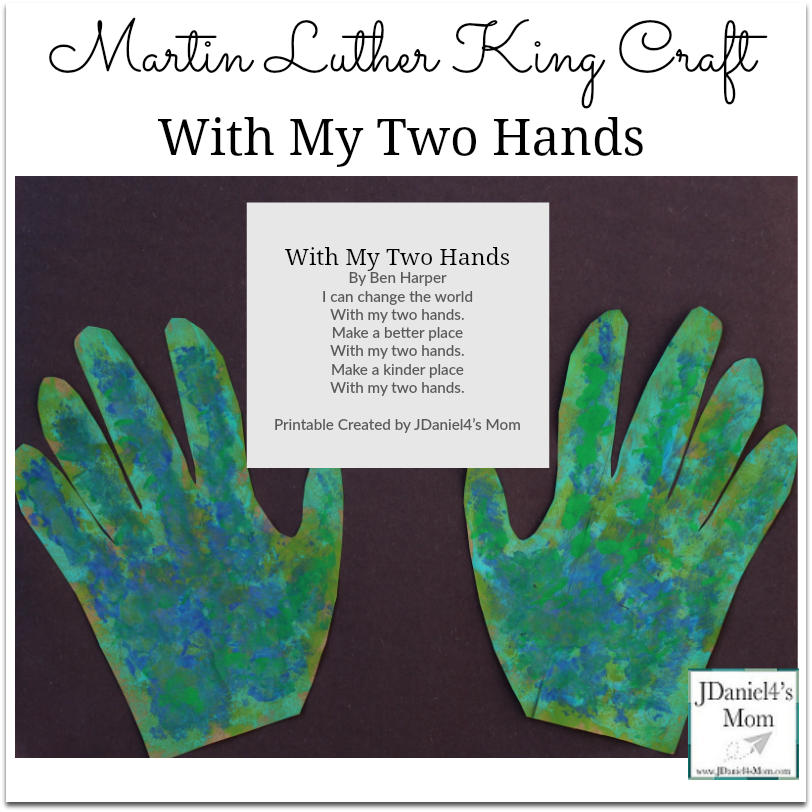 While searching for a poem for kids that focused on kindness for a Martin Luther King craft, I came across With My Two Hands. The line " I can change the world with my two hands" in the poem lead to my thinking that it be great to craft Earth painted hands to go along with the poem.
Making the Martin Luther King Craft
Links below are affiliate links.
You will start by tracing your children hands onto light colored construction paper or a paper bag. (We used a paper bag was our painting canvas.) It might be fun for you to have one child trace another child's hands if you are doing this project with more than one child.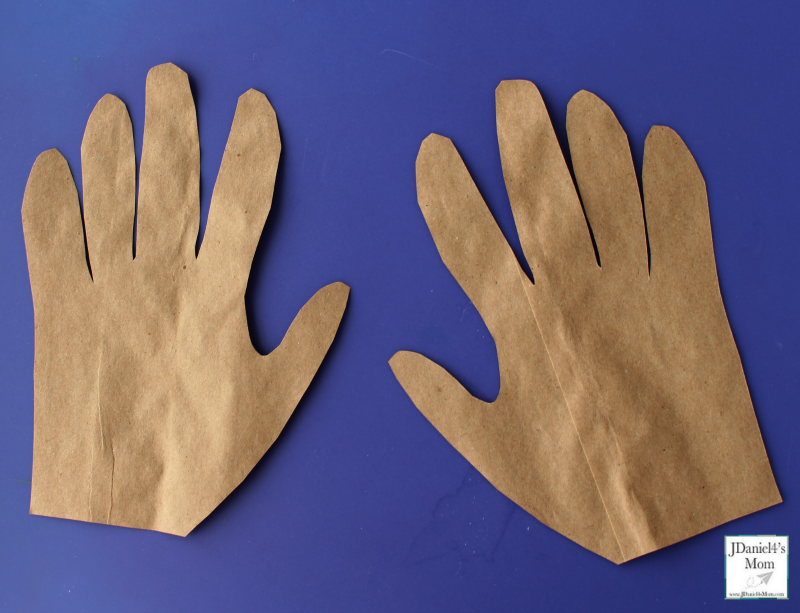 Next, the hands will need to be cut out. If you children have strong cutting skills, they can cut the hands out themselves. If they don't have strong cutting skills, you will need to cut the hands out for them.
Then it will be time to paint the hands. We used a foam brush to paint our hands. You will need to layer the paint to make the hands look Earth-like. Green paint layered with blue paint will look very Earth-like. If you have sponges designated for each color, it will make it easy to layer the colors.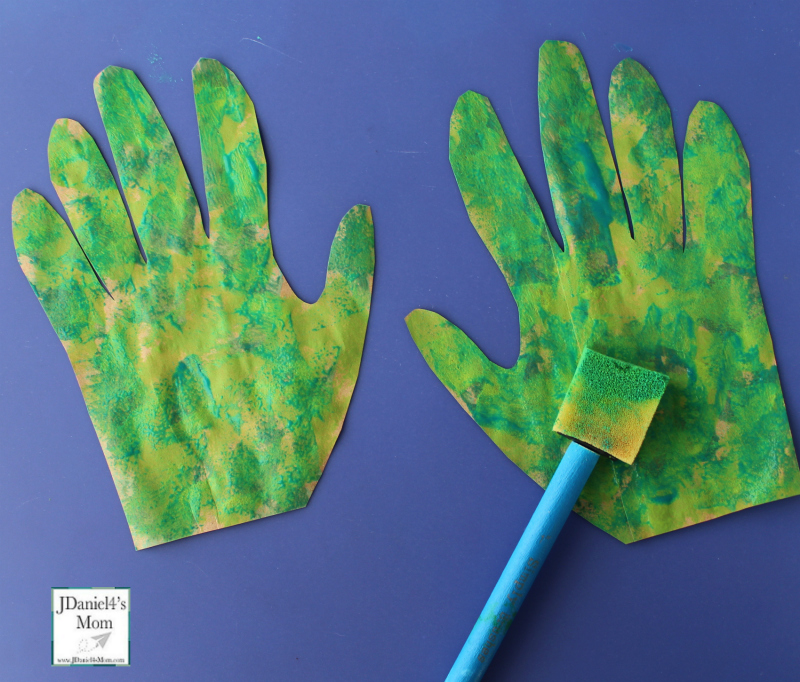 When the paint is completely dry, you can glue the hands onto a piece of dark paper. We had black construction paper at home so, that is what glued our hands onto. If you have dark blue or gray, that would work well too.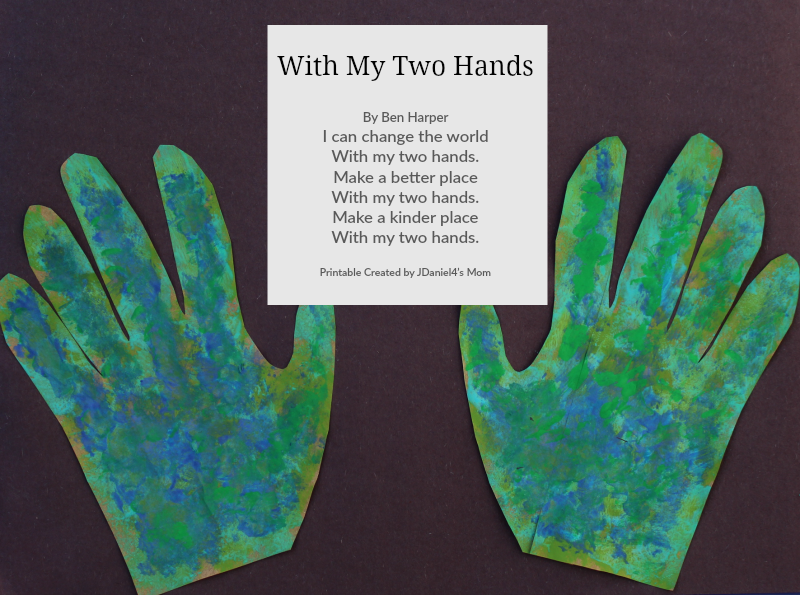 Finally, you will need to print out the poem With My Two Hands out. I create a two versions of the poem. One has a larger print than the other. You can decide which version of the poem you want to glue onto the paper displaying the two hands.
Here are some other Martin Luther King Craft Ideas
Martin Luther King Crafts from Carrots are Orange
Dream Card from Parenting Chaos
Dove Handprint from Fun Handprint Art
How Would You Change the Word Craft from No Time for Flashcards
You will find more craft ideas for kids on my Craft for Kids board on Pinterest.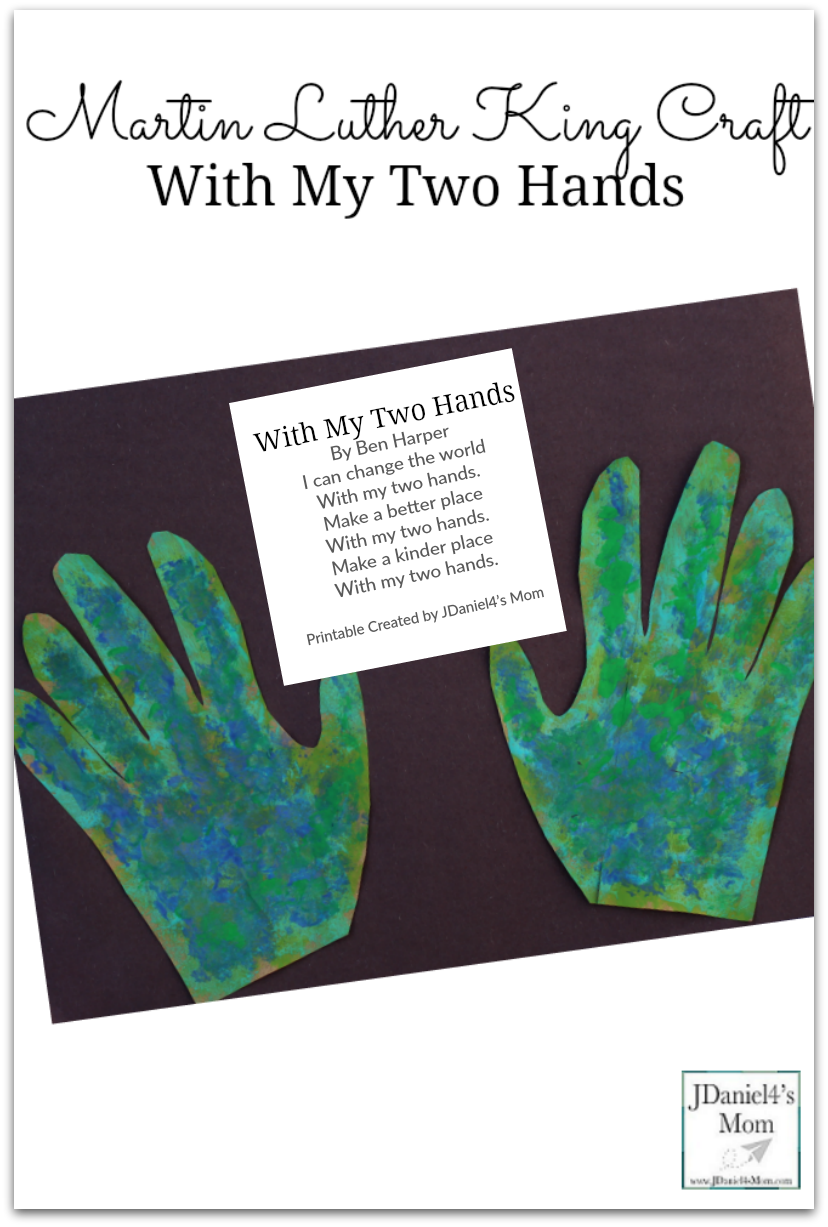 (Visited 1,787 times, 2 visits today)