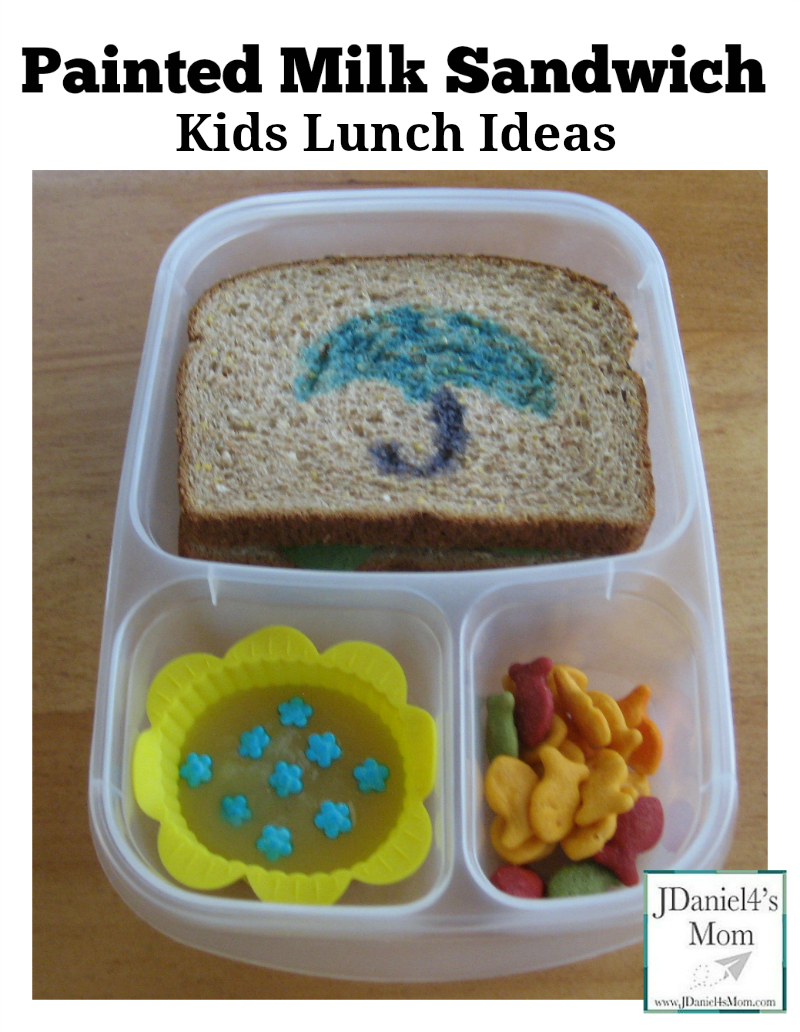 I like to give him a sandwich that is special in some way. Just plain bread is nice, but it isn't fun.  I have a few kids lunch ideas that focus on sandwich presentation. Sometimes we don't have the correct cookie cutter to cut out a shape for JDaniel's lunch. I love it when I do, but many times we just don't. Then I try to figure out if shape can be cut out with a knife or kitchen scissors. If it has simple lines and edges, I can usually freehand cut it out.   When I don't have the right cutter and it is going to be to difficult to cut out, a third option is available. JDaniel can have a painted milk sandwich.
The recipe for paint milk is really easy. You just add a little food coloring to about 1/4 cup of milk.  Keep adding food coloring until the mixture is the color you like. If it gets too dark, just add a little milk.
A simple paint brush can be used to paint the mixture onto the bread. We have a couple paint brushes that I have set aside just for painting bread and other kids lunch ideas that need to be painted or spread. I think I got a bunch of them for less than $1. They are run through the dishwasher before we use them.
Here is a lunch JDaniel just had last week with a painted milk sandwich: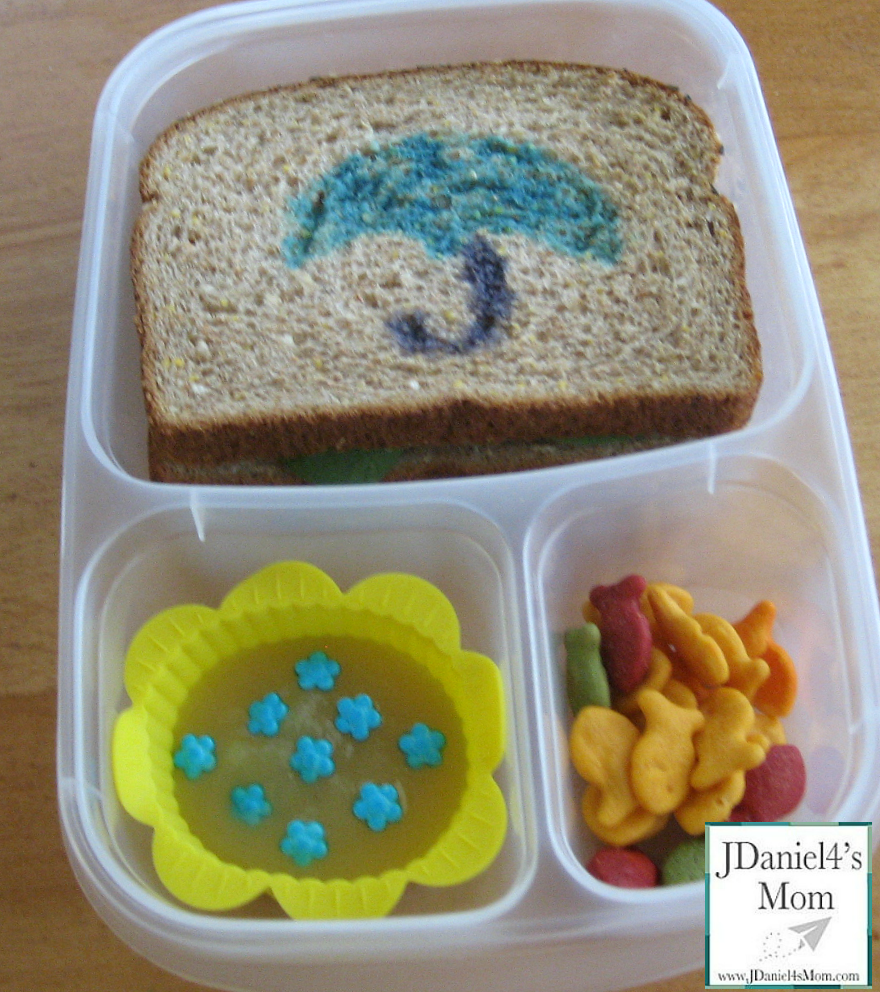 It contains a ham, cheese and spinach sandwich that has an umbrella painted onto it.  The top of the umbrella was painted first. A dash or two more of blue dye was added to the milk to make the mixture darker and than I painted on the umbrella's handle.
JDaniel also had applesauce with flower sprinkles and rainbow colored goldfish. The bento lunch had a April showers bring rainbows and flowers theme.
Here are so more kids lunch ideas:
Apple Chicken Salad Bento Lunch
Do you have favorite kid lunch ideas you use over and over again?

(Visited 65 times, 1 visits today)