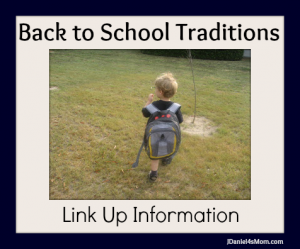 We start school next Wednesday and some of you will be starting in the next few weeks. I am dying to know how you celebrate the beginning of school at your house or in your classroom.  Please take a moment to add up to four of your Back to School Traditions posts below.
What can you link up?
Back to School Ideas
Family Back to School Traditions (special meals, new shoes, first day pictures, etc..)
Recipes for Back to School breakfast foods or snacks or lunch box meals
Parent Celebrations
First Day of School Themed Books or Activities
Reflections on a Favorite First Day of School for You
Ways to Remember the First Day of School
Great Ways for Parents to Share Your Child's First Day
What you can't link up?
Reviews for Back to School products or Giveaways
The link will stay open until September 8

th

.
Yes, I know it is a big window of time, but I want to give everyone an opportunity to share and some of don't start school after Labor Day.
If you would include the badge below on your post or link about to this post, I would be very thankful.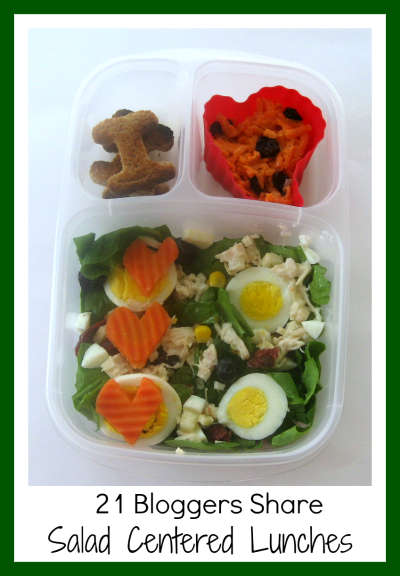 I will be linking my Back to School Related posts during next several weeks too. On Friday I shared a wonderful post called 21 Bloggers Share Lunches Without Sandwiches that could be served the first day of school or any day of the school year. I was given ideas and post to share with a variety of wonderful bloggers with first-hand experience at making children school lunches.
Last week we attended the New Student Orientation Meeting at JDaniel's school. We don't attend  Meet the Teacher until two days before school starts kindergarten. (I can't believe it.) Each event will probably have its own post.
I have exciting news for those of you that link up this year and for those of you that leave comments on below post.  I have three prizes that I will be sharing with you.


What are prizes?
I really want to encourage you to visit the posts that are linked up so, one commenter who leaves a comment sharing a post you have visited and left a comment on will get a Kizmos gift pack of kitchen tools for kids. The winner will be randomly selected. You can leave as many comments as you like sharing posts you have visited. I will check to see if you have left a comment on the posts you say you have.


The

Kizmos

gift pack contains two scrub brushes, a salt, and pepper shaker, a set of nesting measuring cups, measuring spoons, and a big spoon.

The creator of one of the linked up posts will randomly be selected to in a set of four Tiger Tales Books.

 A commenter will randomly be selected to win a CamelBak Water Bottle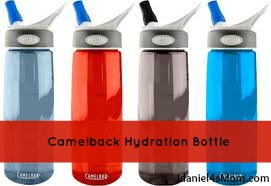 The link up will be open until the first week in September. At the end of the first week of September. The winners will be selected using Random.org and the prizes will be awarded.
Last year the Back to School Traditions Link was my highest visited post. I hope that you will join me in making this year post even bigger.
Disclaimer: The Tiger Tales Books and Kizmos sent me products to review and share with you. CamelBak contacted me about reviewing one of their bottles. I already had one and love it. I knew one of you would too. If any of these products are calling you to purchase them, you can find them all on Amazon.com.

(Visited 1,563 times, 1 visits today)