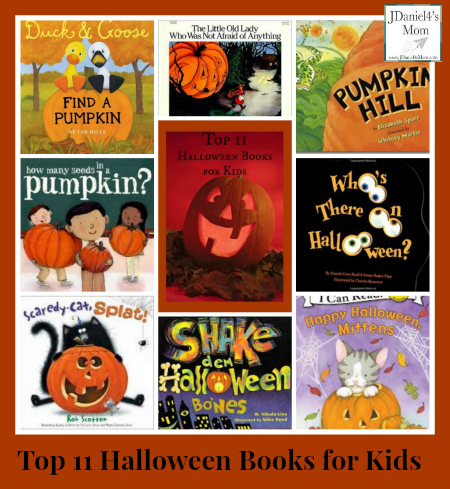 This post contains affiliate links.
Here are my top 11 Halloween books for kids! We really try to steer away from really scary Halloween books at my house. I like to read to JDaniel before bedtime and scary books make it hard to sleep. This collection is filled with books that feature pumpkins and creatures that are fun. Another focus of this collection of Halloween book for kids is getting past Halloween fears.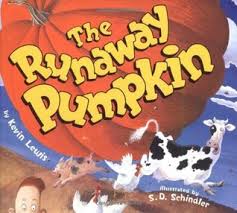 The Runaway Pumpkin
– When a pumpkin breaks from its vine, it rolls through a farm encountering many of the farm's animals. This book is written in rhyme. The rhyme seems to speed up as the pumpkin does.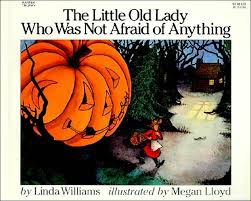 The Little Old Lady Who Was Not Afraid of Anything
– Despite having many things chasing her a little old lady on a walk remains fearless. Children will love the unique things that chase her and how she deals with them.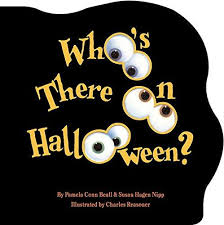 Who's There on Halloween?
– Children will love following the rhyming text to find out just who is there on Halloween. I think parents reading this book to their children will too.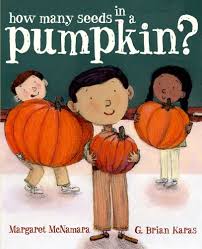 How Many Seeds in a Pumpkin?
– This is a wonderful tale of how good things can come in small packages. Sometimes the good things are pumpkin seeds and the package is small pumpkin.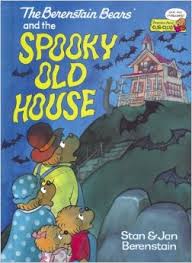 The Berenstain Bears and the Spooky Old Tree
– Sometimes things look scary that really aren't. Sometimes our imaginations try to make those things that are scary even scarier as we think about them. That is what happen to Brother and Sister Bear in this wonderful book about getting past things that scare us.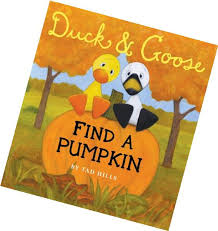 Duck and Goose, Find a Pumpkin
– Duck and Goose search over, under, and all around to find a pumpkin. Children will love following Duck and Goose on their pumpkin hunt.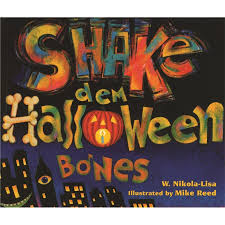 Shake Dem Halloween Bones
– What fun storybook characters have when they attend a Halloween party. This book is filled with rhythm and fun. You may want to get up and dance after reading this book.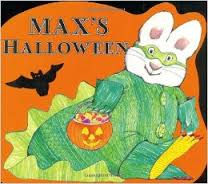 Max's Halloween – Max is a favorite at our house. He makes my son giggle at his antics. This time Max plots to get Ruby's treats and he will make you giggle too.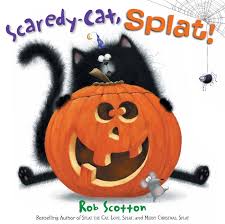 Scaredy-Cat, Splat!– Poor Splat is scared about all kinds of Halloween things. Spiders, scary stories and costumes are just a few of the things that scare him. This book has surprise ending. Splat ends up scaring the class he is visiting almost as much as he has been scared.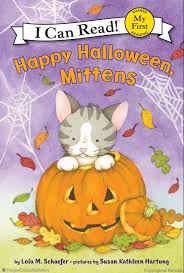 Happy Halloween, Mittens– Mittens so wants to help get ready for Halloween, but can she find a way that is really helpful. Some of the ways Mittens tries to help just don't work out. My guy loved seeing what she would come up with next.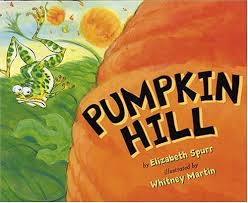 Pumpkin Hill
– I shared this book two weeks ago for Read.Explore.Learn in a post called Planting a Pumpkin's Seeds in a Pumpkin. It is the story of what happen to a pumpkin that is allowed to rot and leave its seeds behind and its children do too. Let's just say everyone in town ends up with a pumpkin.
I hope you find a couple of books that you would like to share with the children in your life. Many of the 11 Halloween books would be great for children of various ages.
What are your favorite Halloween books for kids?

(Visited 140 times, 1 visits today)