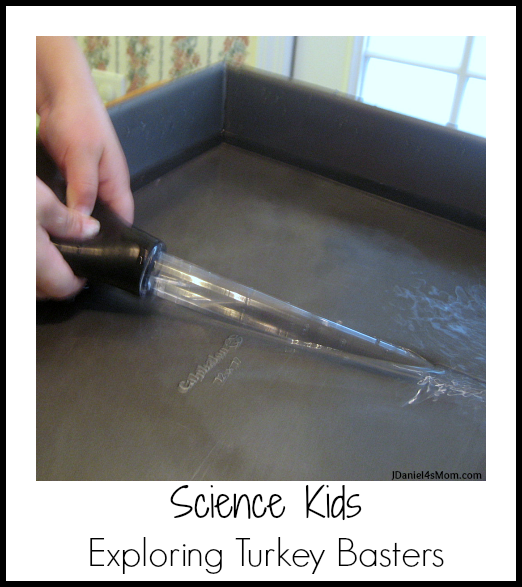 Playing with kitchen tools and water has been a favorite activity at my house for years. JDaniel used to play with a tub of water while I made dinner when he was little. Now that he has started school there hasn't been as much time for it. Science is something we can talk and learn about while playing with water. Just last week JDaniel said he had some great ideas for exploring a turkey baster in a roasting pan filled with water. All I need to do was take pictures and listen to his ideas. "This would make a great blog post," he told me. I decided he was right. I think your science kids will love exploring with turkey basters too.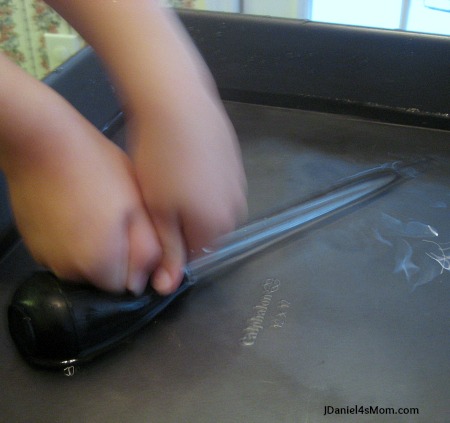 There are many ways to press on the bulb and make water squirt out I was told. You can press your fist into the bulb with all your might and water will rocket out of the baster.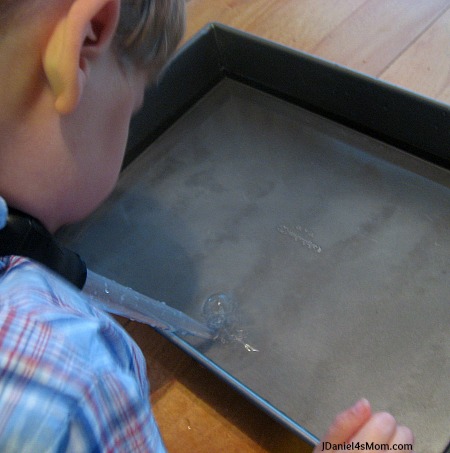 The bulb can be placed under your chin and squirt the water into the turkey baster. I tried this and found that I didn't have strong neck muscles. (There must be some exercises I do to get better at this.) It was fun to try though.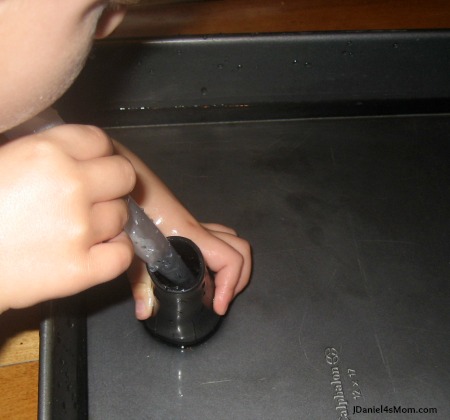 This next exploration was fine for our house, but won't work in a classroom. JDaniel put the tube of the baster in his mouth and blew through it. He was able to create tiny bubbles in the bulb.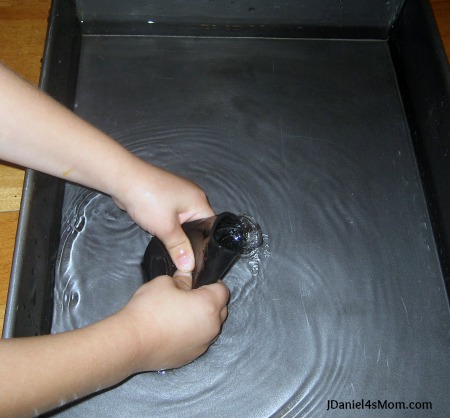 When you fill the bulb with water and then squeeze, water will squirt wildly out of it. We found that pressing on the bulb with your thumbs causes the water to fire out the fastest. I also learned to stand back a little.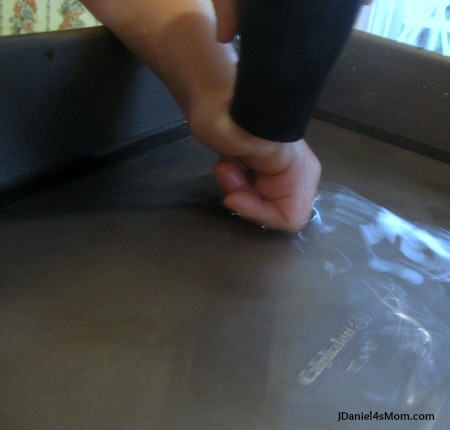 This was the most innovative turkey baster exploration. JDaniel stuck his thumb up into the bulb to see if water would still flow out of it.
If you give your children the opportunity to explore water and fun tools to explore it with, they will come up with fun and innovative way to explore. My science kid loved exploring turkey basters.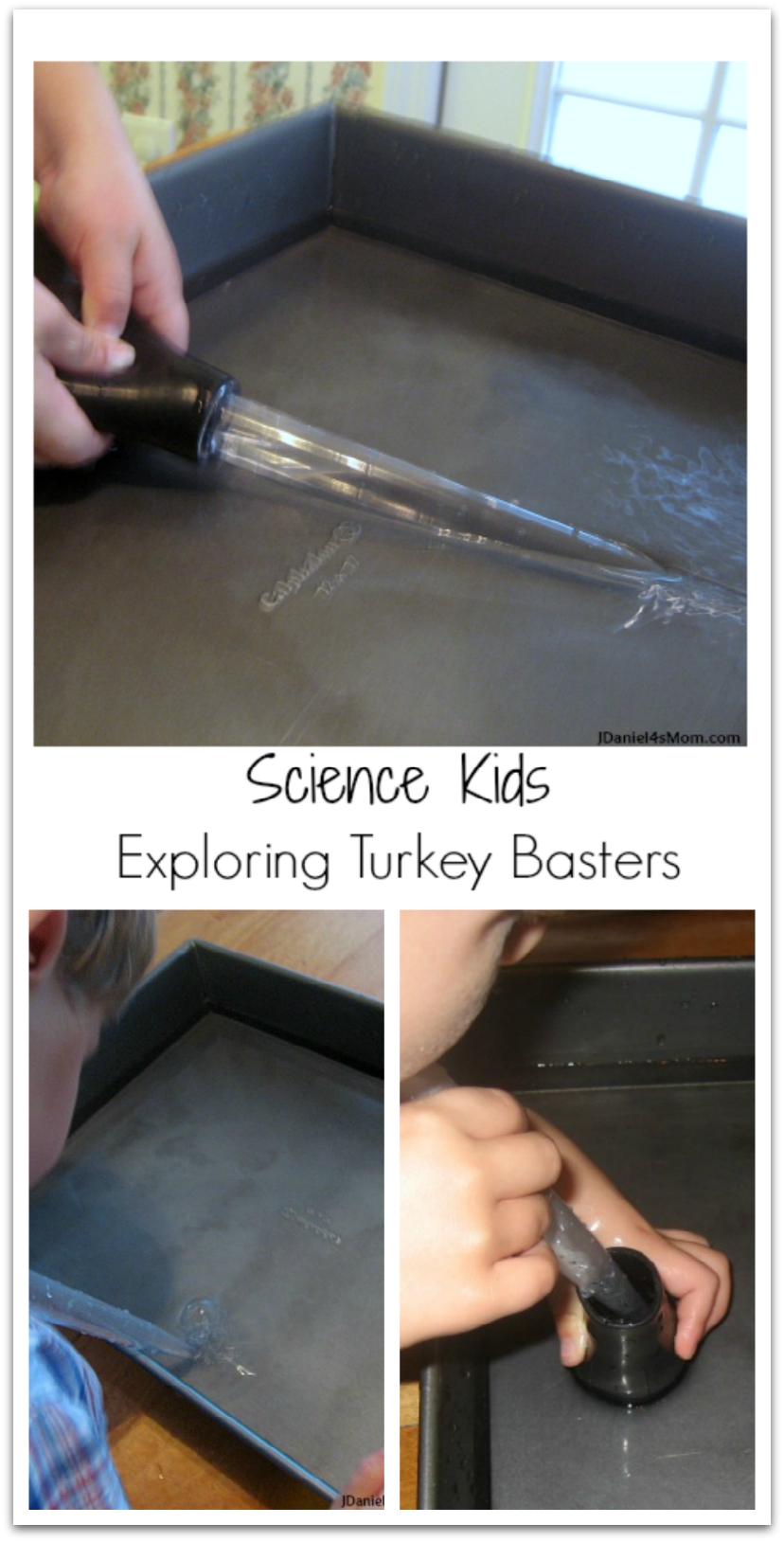 You will find more science experiments for your science kids on my Early Learning- Science board on Pinterest. If you are looking for another Thanksgiving science activity, I think you will like our Thanksgiving Science Sink or Float activity.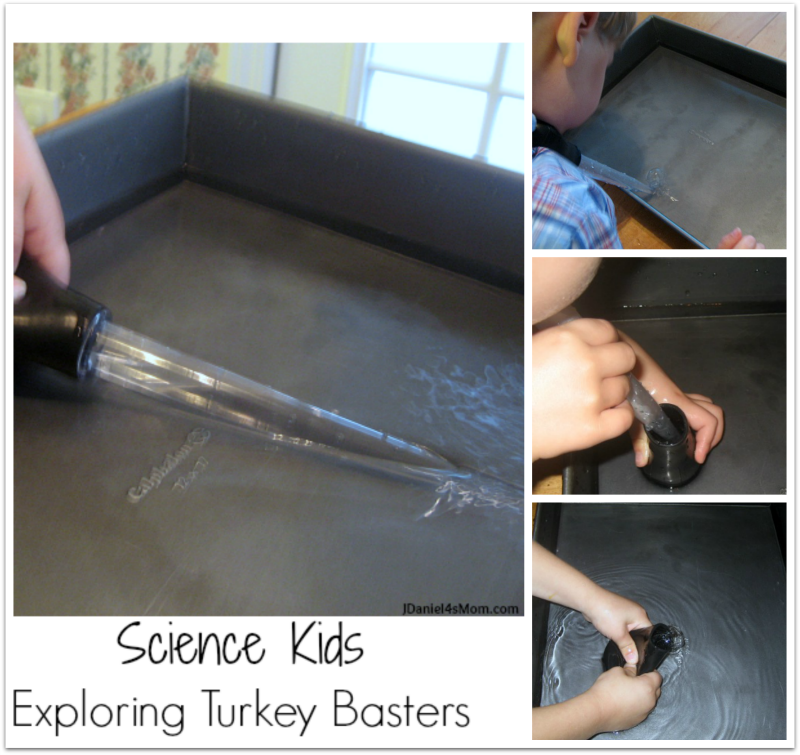 (Visited 222 times, 1 visits today)