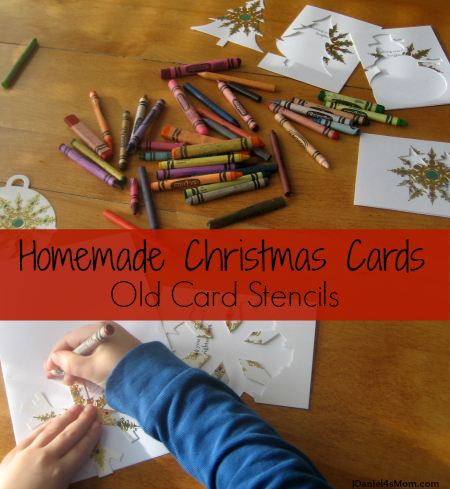 The holidays can be a crazy and busy time of year. There just doesn't seem to be the time to enjoy small family moments. We have to plan many of them in advance or create a Christmas bucket list of them so they won't be forgotten. Knowing when we will put up our Christmas tree and work on homemade Christmas cards actually seems to help my family savor the moments rather than rush to complete them so we can move on to something else.
Previous years my son and I had time during weekdays to get some of our bucket list items done or to sit and craft. Since he has started kindergarten and I have gone back to work it is been more challenging. There are only so many hours in a day that we are awake and together much less to sit at the kitchen table and craft.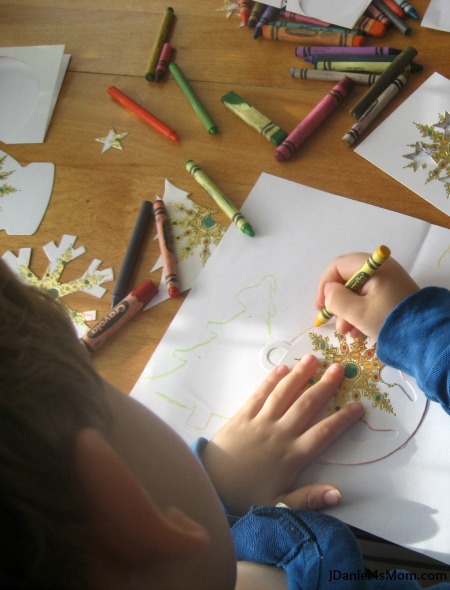 I recently had some unplanned time think over crafts and projects I wanted to do for Christmas. Over the Thanksgiving break my son and husband went to spend the holiday with his family. My sister Shell and I spend the holiday with my mom at the hospital. (She is at this writing is still seriously ill) While I sat at her bedside, I worked on a list of Christmas themed projects to do with my son.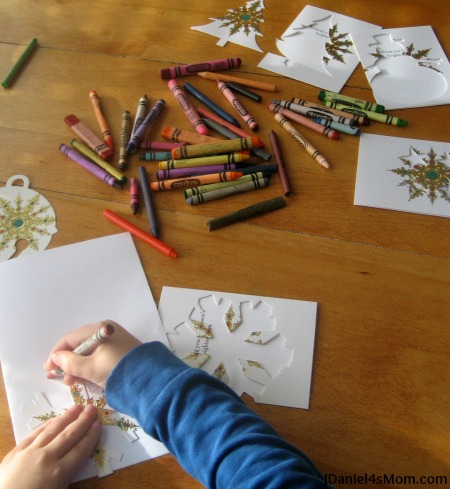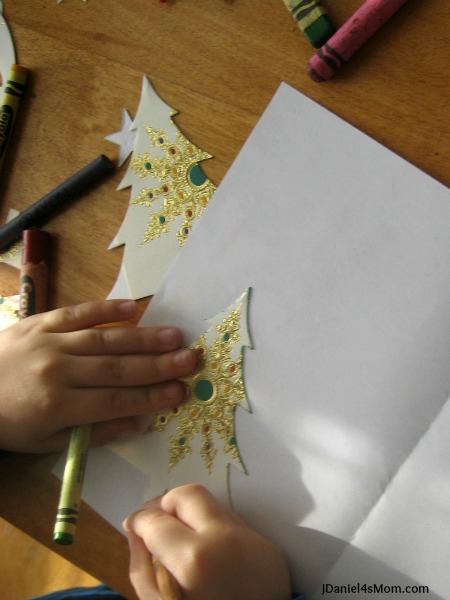 While she wasn't able to chat with me, I chatted with her about what I was doing and projects she had made for Christmas.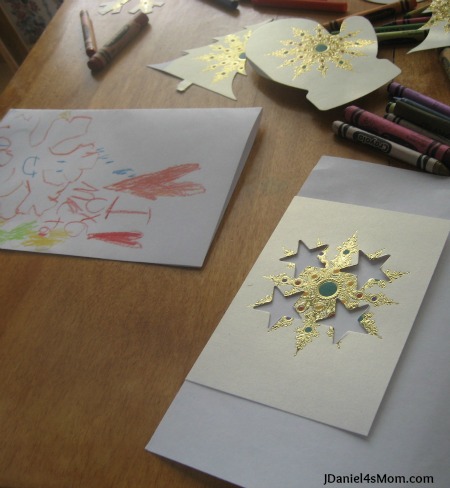 Our tree growing up was filled with milk weed seedpod ornaments painted gold with tiny plastic holiday themed creatures in them. She made door decorations and put together very unique and special wreaths. I think it was due to seeing her crafting when I was little that I craft today. Because I craft today my son has learned to enjoy creating things with his hands.
My guys got back on Saturday and I started working on a homemade Christmas card stencil project that I had come up with while sitting by my mom's bedside. JDaniel had I have the best time making cards for my mom. They are not fancy or even keeping to one Christmas theme. They are special because we made them together. Taking the time to sit and work on Christmas projects despite a busy schedule means we will have Christmas memory or Holiday "MOMent" to carry forward.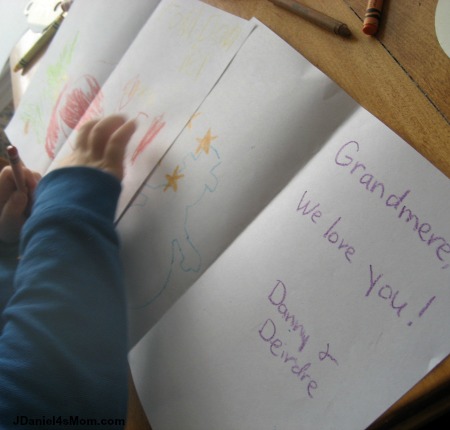 Snowman card is the one I made and the one JDaniel is touching is his.

I was selected for this opportunity as a member of Clever Girls Collective and the content and opinions expressed here are all my own.
You will find more Homemade Christmas cards and other Christmas crafts on my Crafts for Kids board on Pinterest.

What is one of your Mom moments? Have you ever made homemade Christmas cards?



(Visited 165 times, 1 visits today)