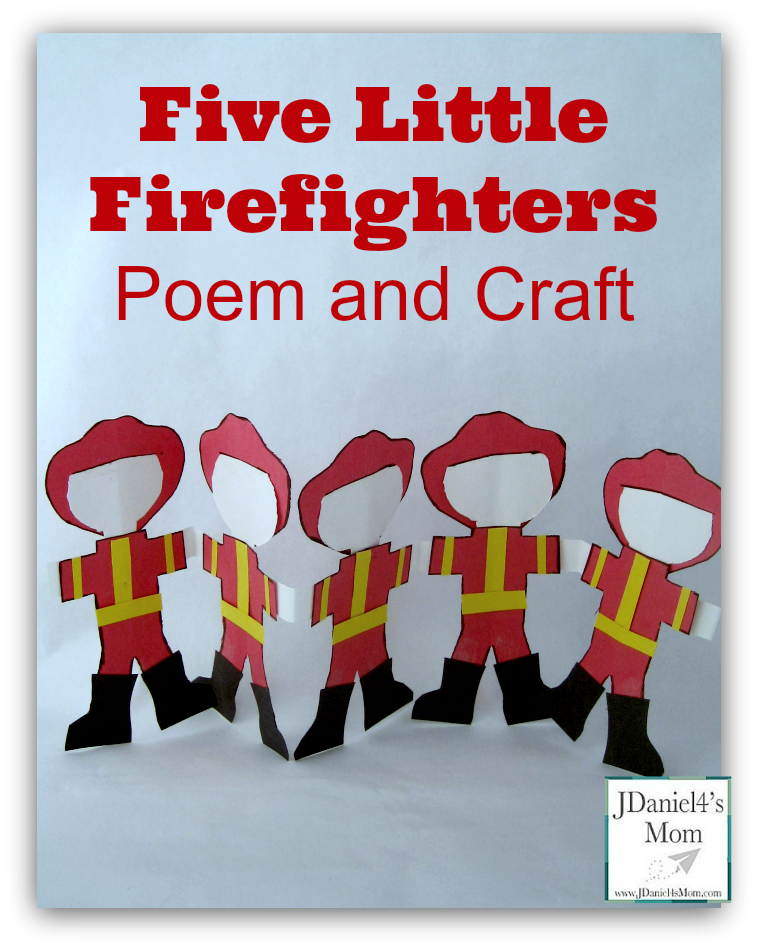 Creating a paper doll chain of firefighters to go along with the poem "Five Little Firefighters" would be a great way to celebrate these community helpers. Whether you are studying firefighters as part of a community helpers unit or exploring fire safety during National Fire Safety month in October, the "Five Little Firefighters" poem and craft would be great to do.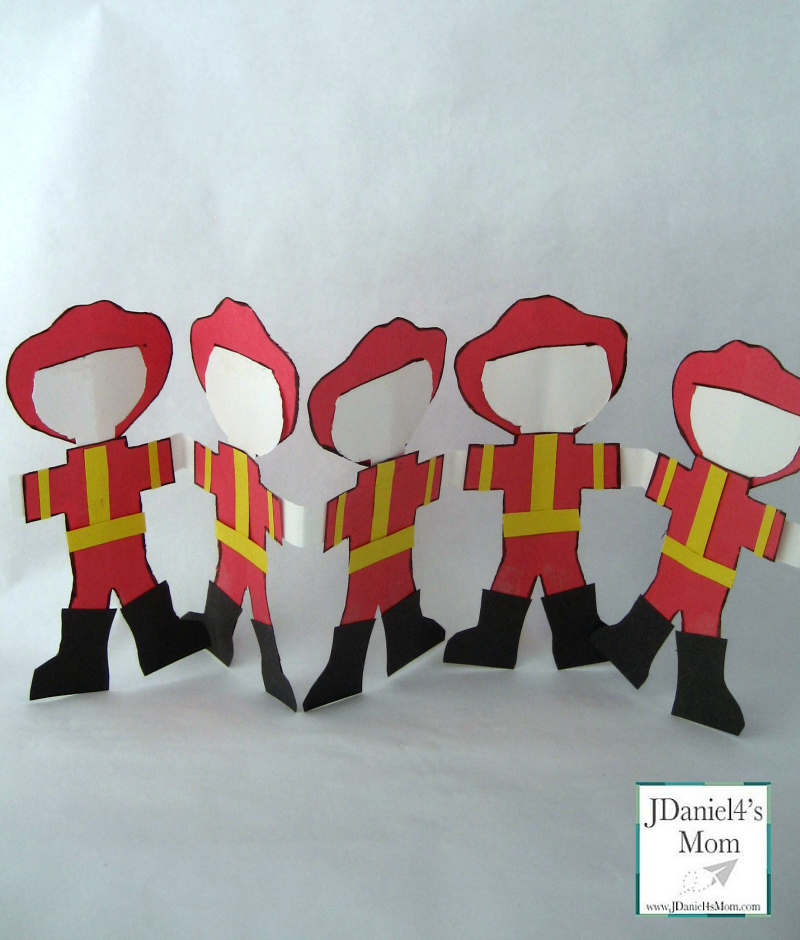 How to Create This Community Helpers Craft
I cut out the paper dolls by folding white construction paper into six equal sections. Yes, I said six. ( I couldn't figure out how to fold the paper into fifths evenly.) After folding the paper, I drew the outline of a person wearing pants onto the top section of the paper.  When the dolls were cut out, the extra doll was removed from the line of dolls and placed in our scrap box. (It will be used for another craft on another day.) By cutting six at the same time the dolls ended up a little frayed. The most extreme of the frayed areas was trimmed off.
With the dolls made, it was time to come up with firefighters clothes for our little community helpers. Firefighters need a fire suit, a helmet, and boots. Each of these was cut of out construction paper in sets of six. To ensure the fire suits would fit the outline of the firefighters the neck, arms, trunk, and legs  of one of them were traced on red paper. Then they were cut out. The firefighters' boots were made by tracing one of the fire fighters feet.
Once the five little community helpers had their clothes cut out,  little details like tracing the outside edge of the fire suit and helmet with black marker and adding yellow stripes were done.
Faces were left of our  five little firefighters. You may want your children to draw facial features on theirs. I just wasn't sure how to they should look. I should have had my son put them on for me. He would have done a great job.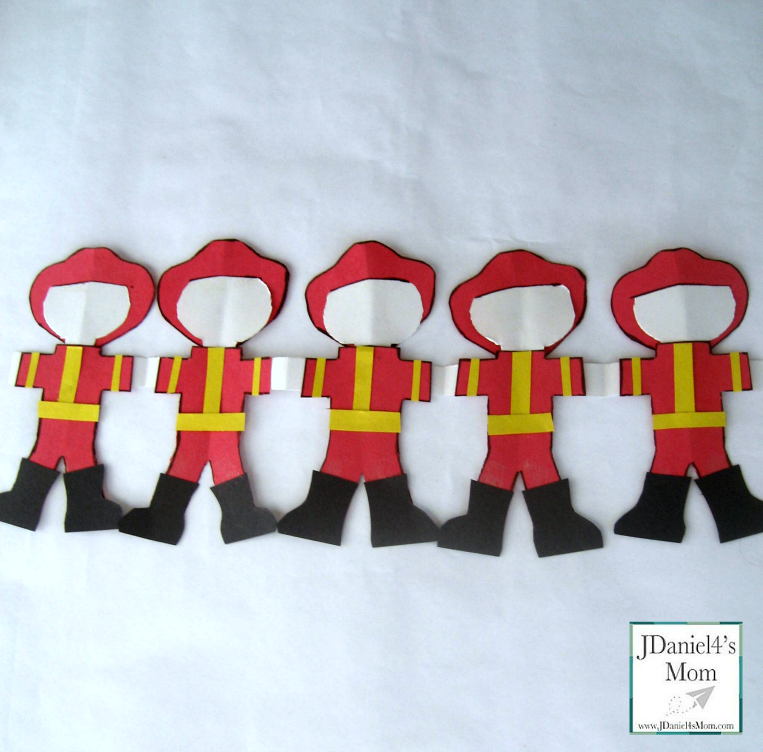 Five Little Firefighters Song
This song has several different versions. Some of the versions refer to the community helpers as five little firemen. Since firefighters can be men or women I went with this version of the poem I found on Preschool Education.
Five little firefighters (Show five fingers)
Sleeping in a row. (Rest cheeks on hands and close eyes.)
RING goes the bell–
Down the pole they go. (Pretend to slide down pole.)
They jump on the engine (Jump.)
And put out the fire. (Pretend to squirt with a hose.)
Now they're back home–
My, but they're tired! (Stretch and yawn.)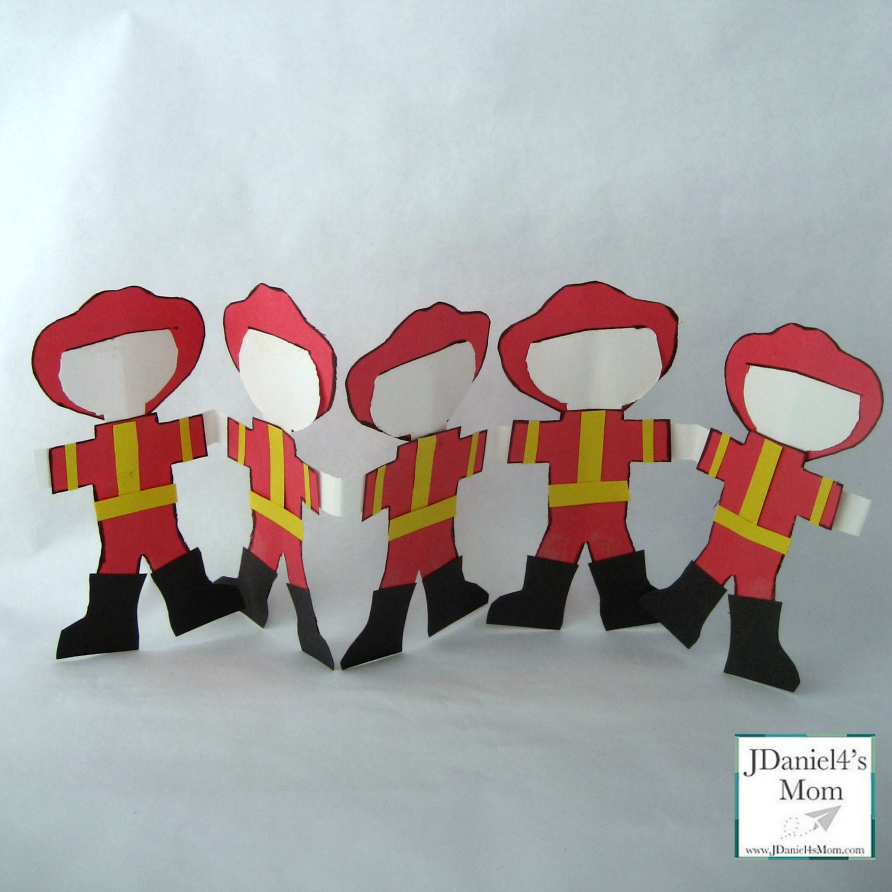 Retelling the Poem with the Craft
We stood our five little firefighters up when they were awake and laid them down when they were asleep. You could easily accordion fold the firefighters and retell the poem with them all stacked up. There really isn't a right or wrong way to retell or say the poem with the craft. You may decide to cut out five separate firefighters put on sticks to make community helper puppets.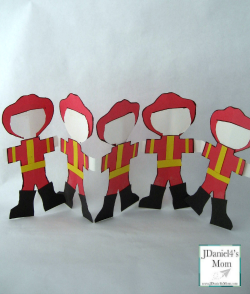 If you are looking for some more fire themed crafts and , you will want to check these out.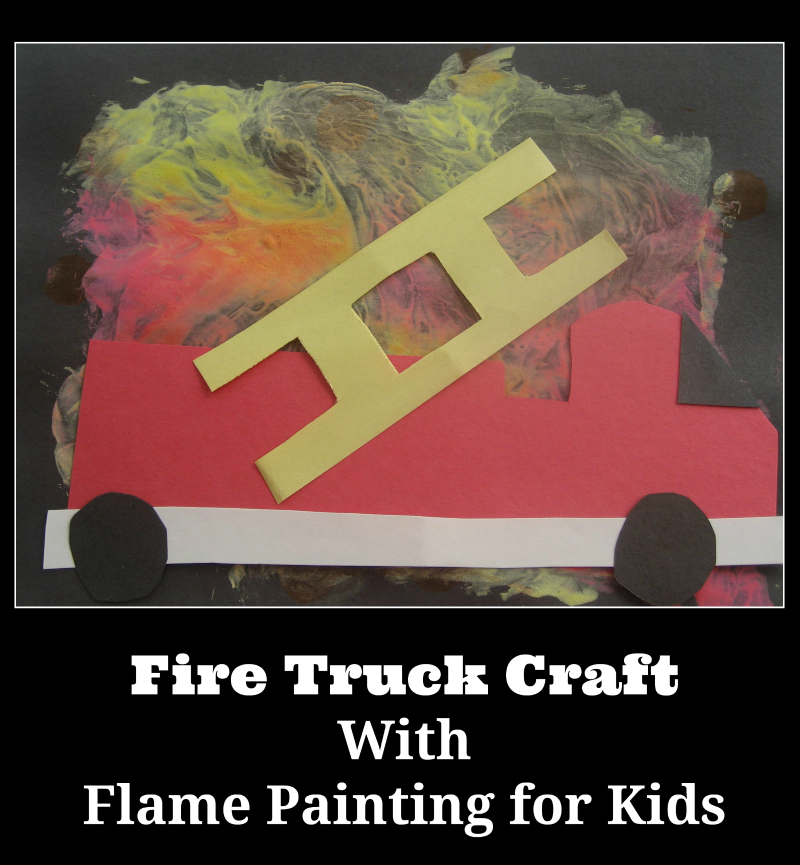 Fire Truck Craft with Flame Painting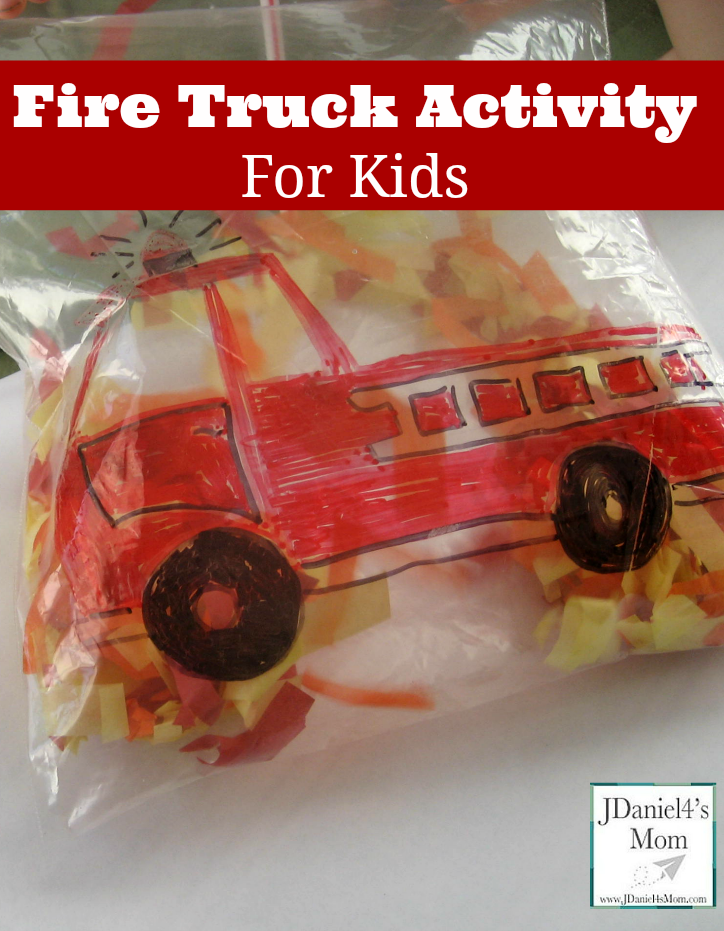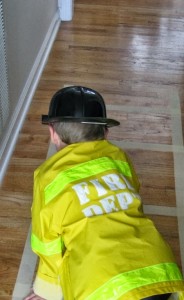 Fire Ladder Learning Activities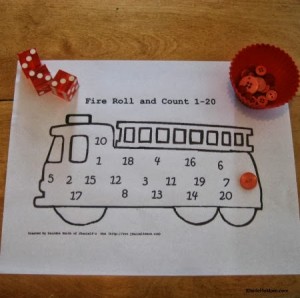 (Visited 18,053 times, 4 visits today)