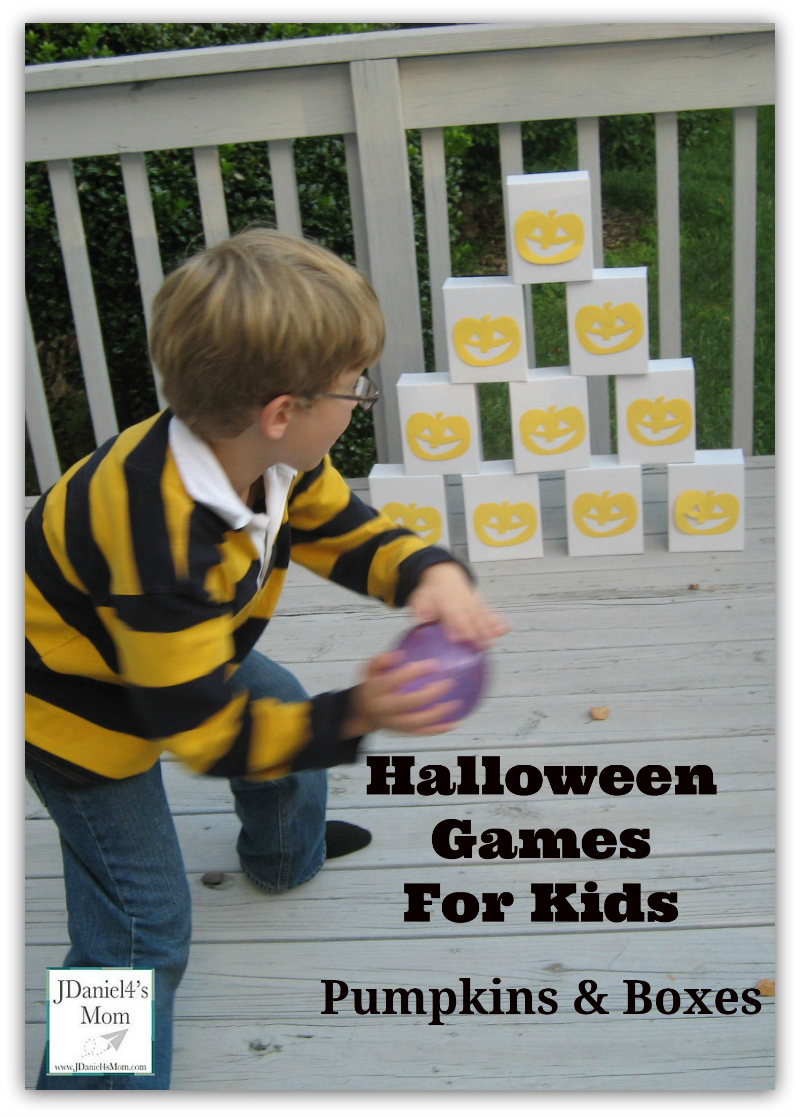 Coming up with some new Halloween games to play with my son has been on my To Do list all fall. A wide variety of games have been placed on a brainstorming list. I just never seemed to stop and pick up the materials needed to create them. Recently the school I teach at received a whole box of headphones. Each set of headphones came in its own sturdy white box. My students love the new headphones. They are great! I decided that they were the perfect supply to finally create some Halloween games with.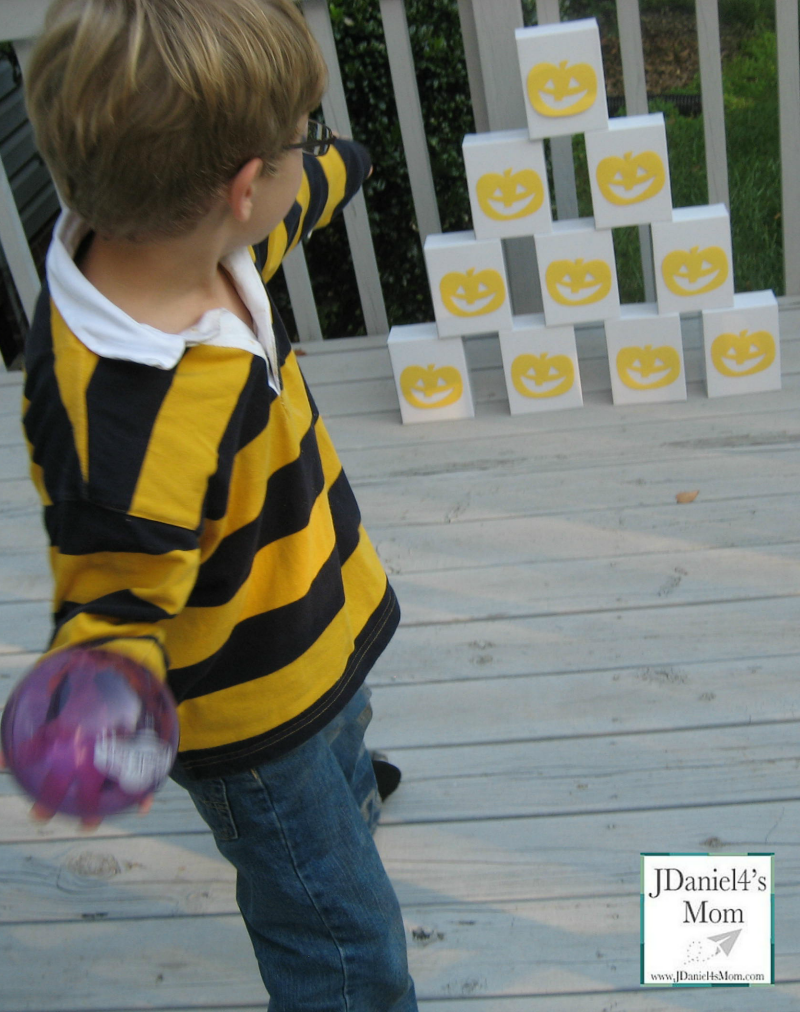 To make our Halloween games look more Halloween like I placed a pumpkin on each box. Although I think we could have played the games with the plain white boxes or we could have added Halloween paper behind the pumpkins.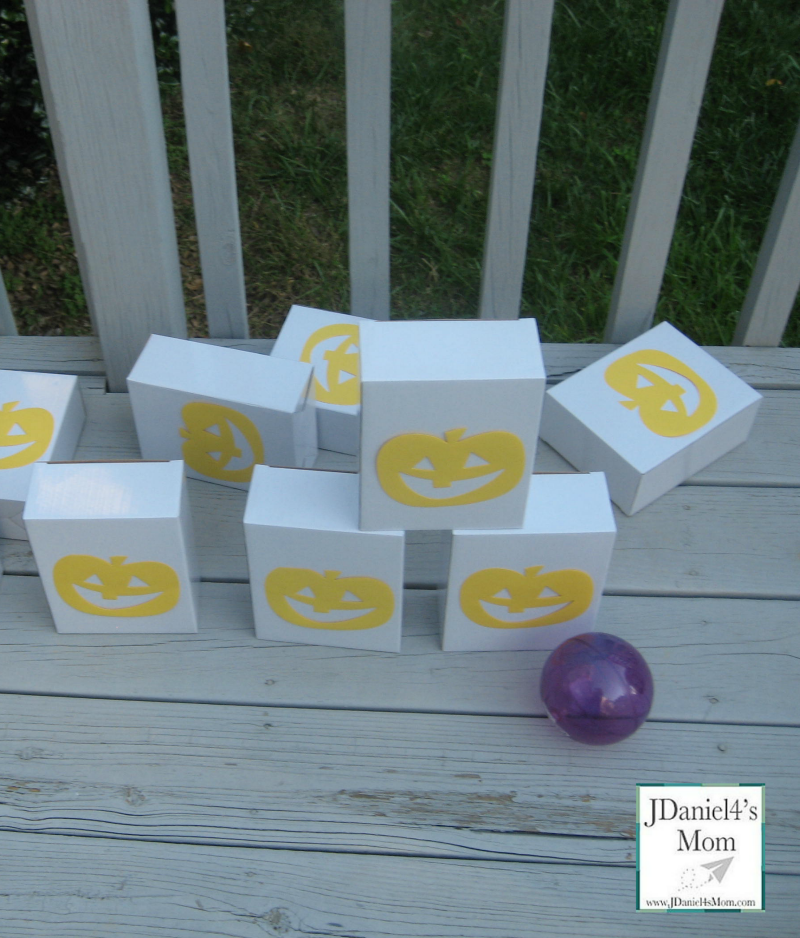 Ideas for Halloween Games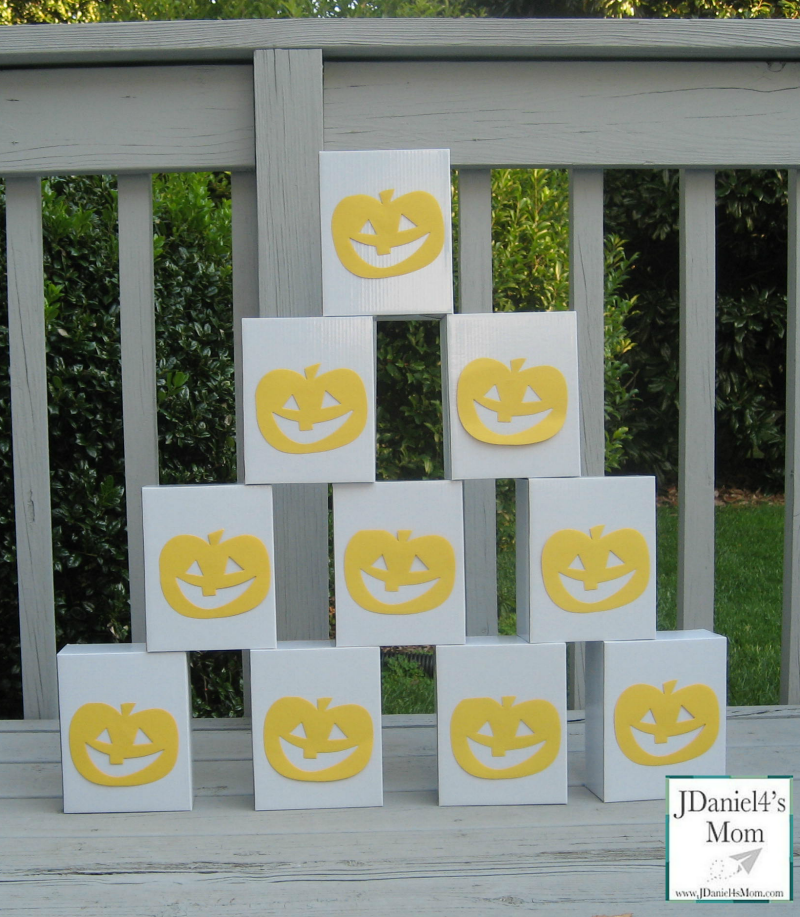 Bowling for Boxes
The boxes can be arranged in a tower or a wall. Deciding to arrange them turned into an activity all of its own at my house. Then the wall or tower can be knocked down using a small plastic ball. The ball we used wasn't that heavy or big. You may want to experiment with several different types of ball to decide which one you like the best.
Building a Tall Tower
I mentioned that building a tower or a wall could turn into its own activity. Well, here is how you could make the activity a game. We had ten boxes build with. The boxes could be divided into two piles. Two children could try to build the tallest tower possible with their set of boxes. The winner would have the tallest tower that remained standing.
If you are playing this game outside on a slightly windy day, you might want to time whose tower stays up the longest with a stopwatch.
Moving Boxes
The boxes can be place into two piles at the start line of a race. Children can take their boxes to the end line of the race area one at a time. (You will want to mark both areas with tape or a cone.) You can decide how the children will move from the starting line to the ending line. They could walk, jump, hop, side step, run, or gallop back and forth.The team or person with their boxes near the finish line first has won.
These are just a few games that we played with a set of white boxes. I bet you can come up with a lot more. If you do, please share them in a comment below.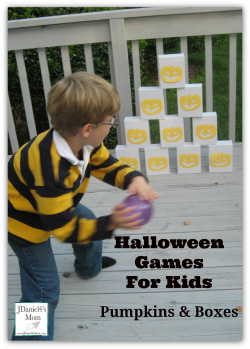 Here are some other Halloween games and activities I think you will like:
Halloween Activities for Kids- Mouse House Pumpkin
Halloween Crafts-Egg Carton Skeleton and Bone Soup
Halloween Craft and Activities for Kids

(Visited 985 times, 1 visits today)