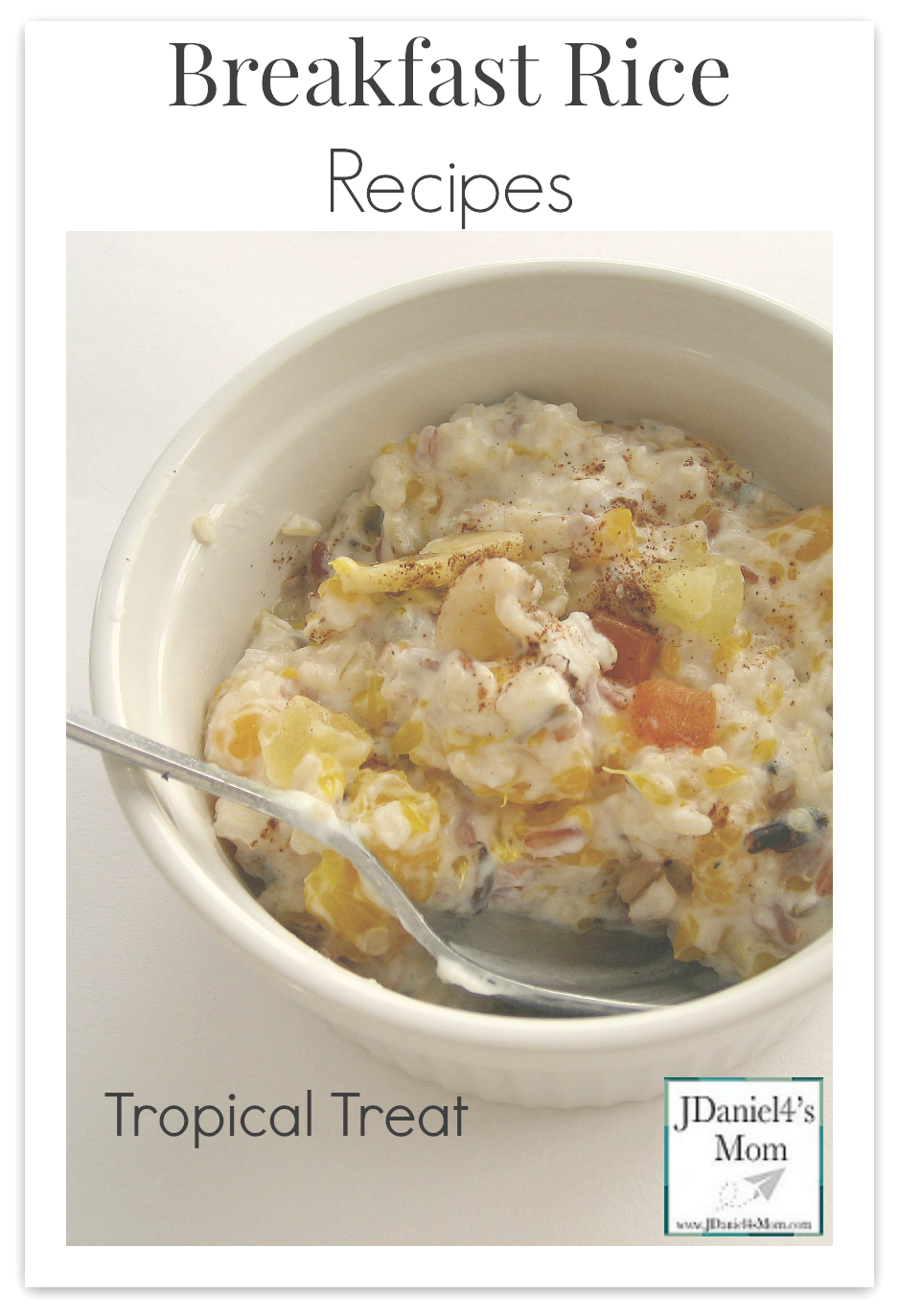 This is a sponsored post.
Breakfast rice recipes are not something I have explored before. I have wanted to find quick and easy recipes we could use during our holiday break as well as on school days. Things here seem to be busy every day and we all need to fuel up to get the day off to a good start. After finding this recipe on  Minute® Rice website called Four Grain Berries and Yogurt I was inspired to come up with our own version of the recipe. It features tropical fruits that are some of my son's favorites. I knew he would love it.
Here is take on  Breakfast Rice recipes:
Ingredients
1 packet of Minute® Rice  Multi- Grain Medley
1 large can of mandarin oranges with syrup
1 container of pineapple flavored Greek yogurt
1 cup of dried tropical fruit
½ tsp. of cinnamon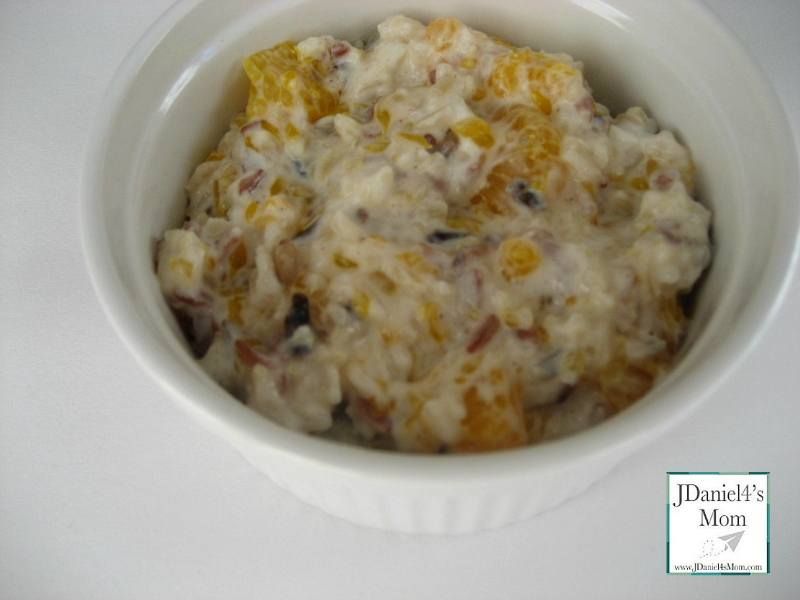 Directions:
Add a cup of mandarin orange juice( syrup)  to the pack of multi-grain Minute® Rice's   Multi- Grain Medley in a saucepan.
Bring them to a boil and then let them simmer for 10 minutes. When the rice is ready there will be very little liquid left.
Place the rice into a mixing bowl.
Mix the yogurt, dried fruit, and cinnamon into the rice thoroughly.
Place the mixture into individual bowls or ramekins.
Sprinkle a little cinnamon onto each bowl. Then add a few piece of the dried fruit to the top as you would add sprinkles.
This recipe makes four servings of the Tropical Rice Treat.
I love that Minute® Rice  Multi- Grain Medley is a blend of four gluten-free grains ( long grain brown rice, Thai red rice, wild rice, and quinoa). My sister has to eat gluten free recipes. This is something I can serve her for breakfast when she is here over the holidays. It might inspire her to find other wonderful recipes that incorporate holiday leftovers.  It might also encourage my whole family to look for meals we can serve to her when she visits with us. We may decide we love them so much that we want to have them when she isn't visiting.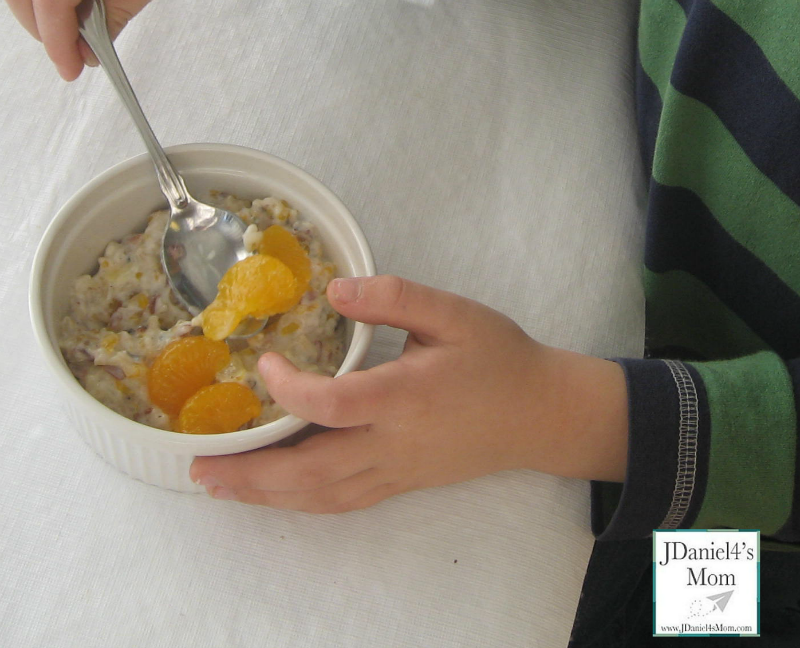 My son loves tropical fruit so, I created our recipe to include foods I knew he would like. If your family likes special fruits and flavors, you will want to include them in the version of this recipe you make at home. Of course you can always use our recipe. I will be using it again and again.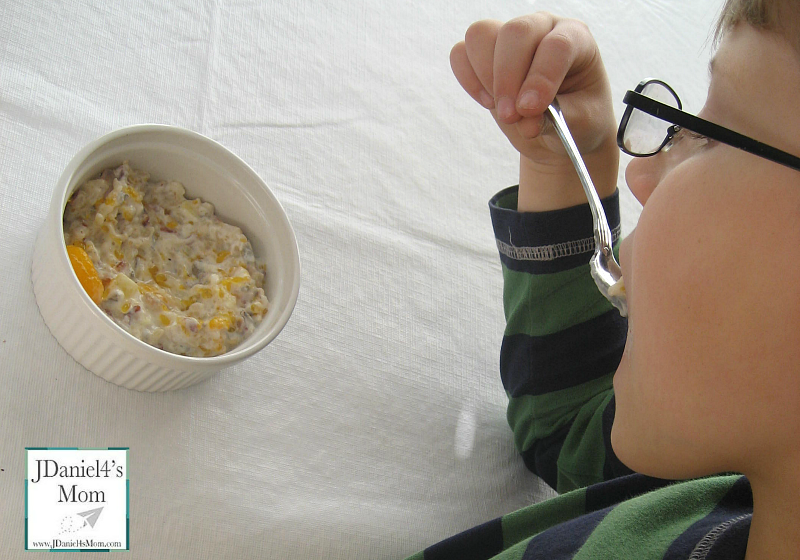 If you like this recipe, you can find other breakfast rice recipes on the Minute® Rice recipe website. They have tons of recipes that feature their 100% Whole Grain Brown Rice,  Minute® White Rice, Minute® Brown Rice as well as Minute® Multi-Grain Rice. I think I am going to try the Zucchini Banana Multi- Grain Bread next.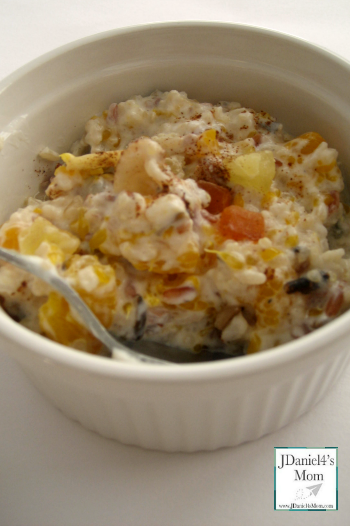 Disclaimer: This is a sponsored post. All thoughts and opinions about Minute® Rice products and their recipes are my own.

(Visited 210 times, 1 visits today)