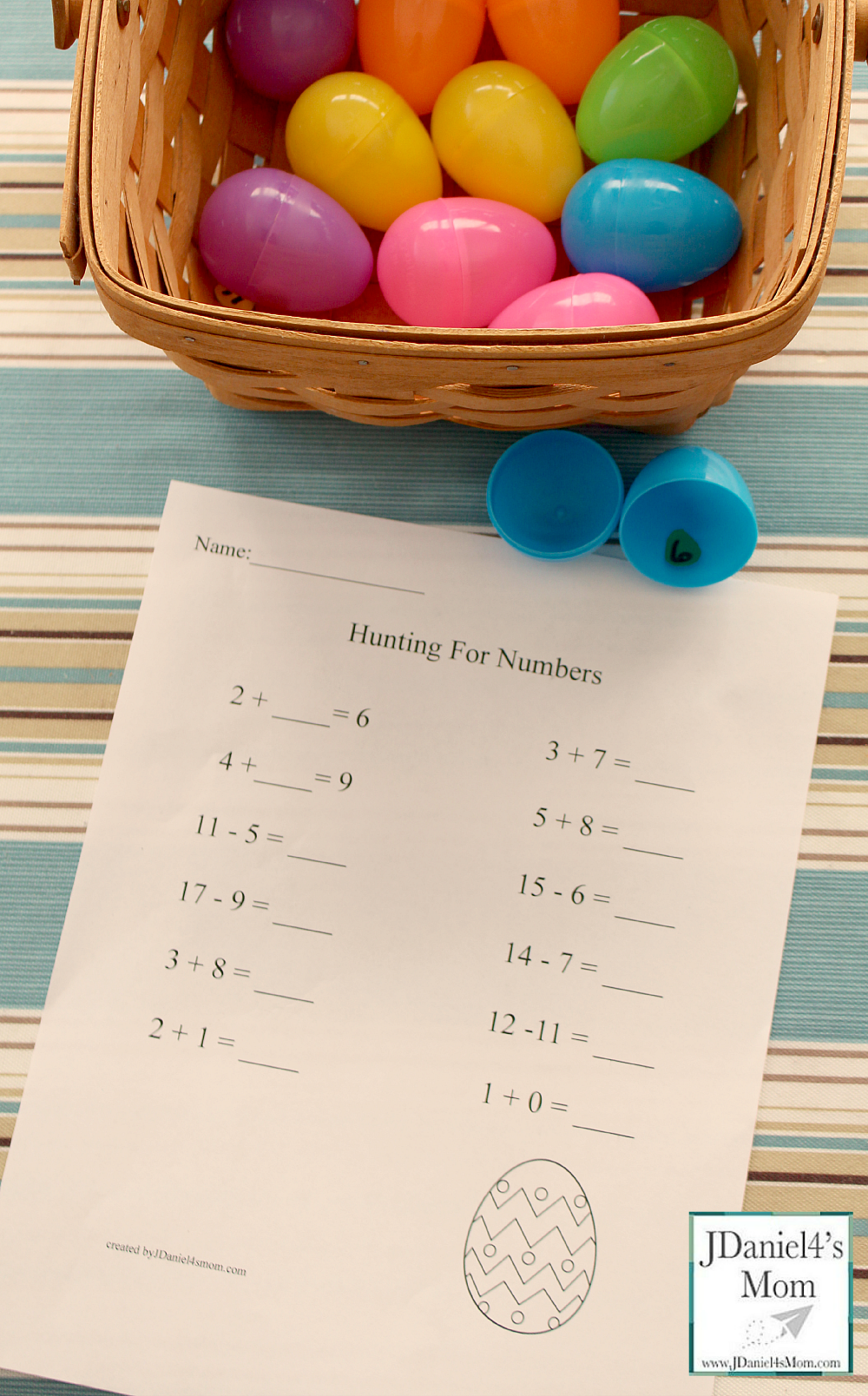 Last spring we did a cool math for kids activity that featured an Easter egg craft and and tally chart. This year I decided to make another Easter themed math activity. It has two parts just like last year activity did.  Kids have an Easter egg hunt outside and complete this missing number math sheet inside. Actually you can do both activities inside your home or classroom. We did this activity on a beautiful spring day! It made sense to take the Easter egg hunt outside.
Before we started the egg hunt I placed an egg shaped sticker with a number on it inside each of the eggs. (I didn't have egg shaped stickers so, I cut them out of round colored stickers. You may have egg shaped stickers or may choose to purchase some.) There were stickers created for each of the missing numbers on the math sheet (Numbers 1, 3-13). The stickers were lightly placed on the inside of each of the eggs. I wanted them to be easy to remove from the eggs. I also wanted the stickers to have enough stickiness left on them to stick to the missing number math sheet.
Hint:
If you wanted to, you could have this activity in a center! You could have the eggs already in an Easter basket instead of having an Easter egg hunt.  Once kids are finished with the activity, they could place a new set of stickers into the Easter eggs for the next person.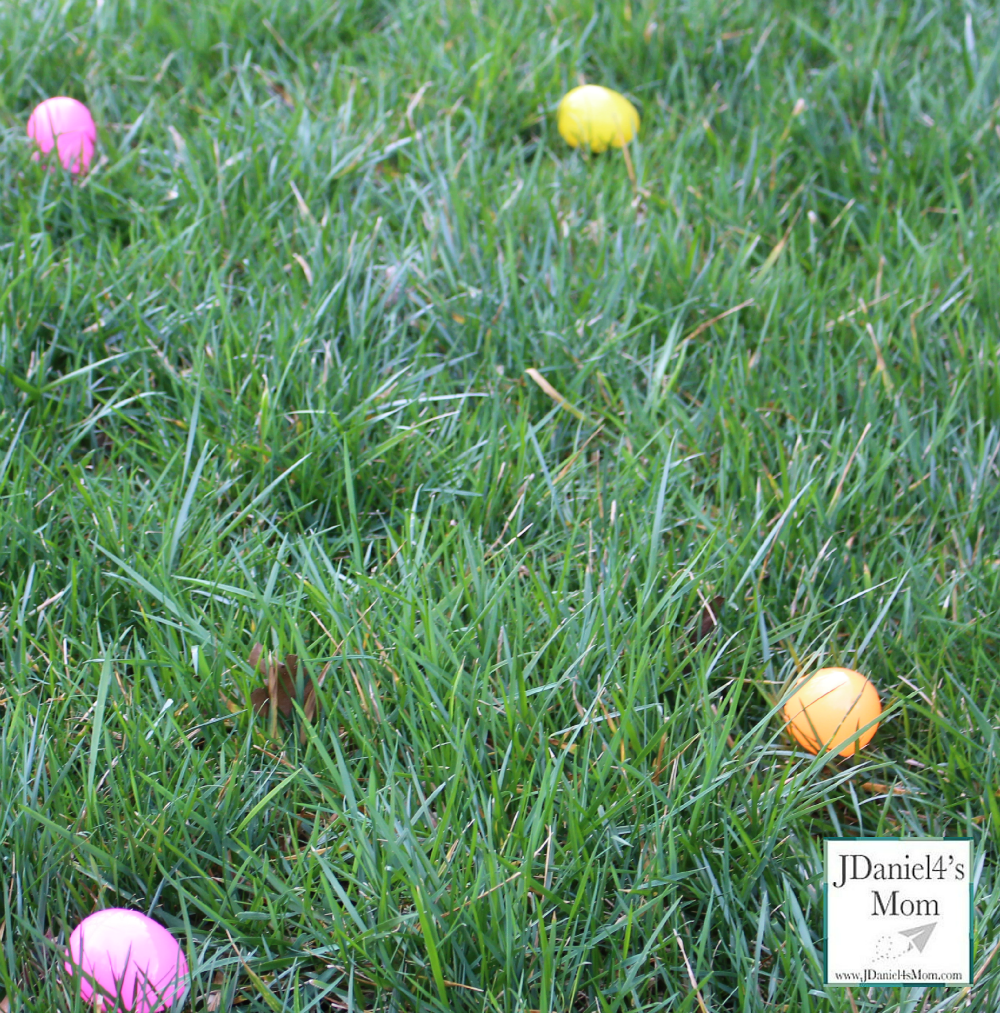 It will be up to you to decide how difficult you want to make it to find the eggs. For our Easter egg hunt I kept it really easy. My son was able to collect the eggs easily and get started with the second part of the activity in no time.
Here are some of the ways children could complete the second part of the Easter egg hunt activity:
Children could come up with the missing numbers for each of the number facts and write in the numbers. They could then open each of the eggs and search for that number. Once they have found that number, they could put it on top of their handwritten number.
Children could open one egg at a time and search for the missing number blank that that number would fill.
Children could open all of the eggs and place the number stickers on the outside of its egg. They could decide what number they needed for the first number sentence and place the number sticker in the missing number space. Children could go down one column and then the other.
I have just shared a few ways that you could do both parts of this activity. I bet you can come with a number of unique twists you can add to them to make them your own. If you do, please leave me a comment below or leave me a comment on my Facebook page.
If you are looking for some more learning based Easter activities, you will want to check out the following activities.
Cool Math for Kids- Easter Egg Learning
Dolch Sight Words- Unscrambling Eggs
Carrot Number Writing Activity

(Visited 858 times, 1 visits today)