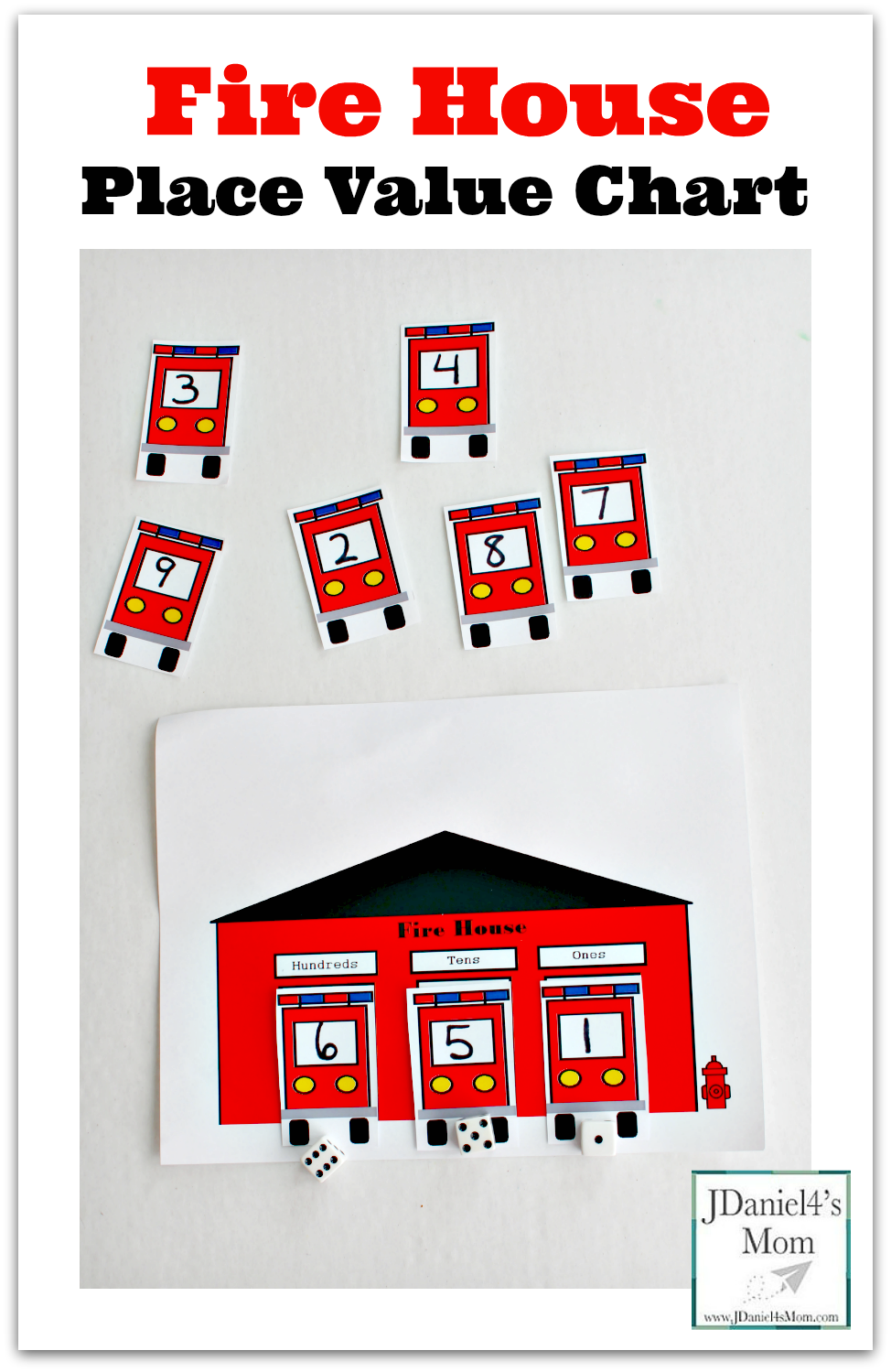 Kids love fire trucks! They really like all kinds of community helpers and their vehicles. JDaniel is working on place value at school so, I made a fire truck place value chart for him to use. I thought you might want to use it with your children too.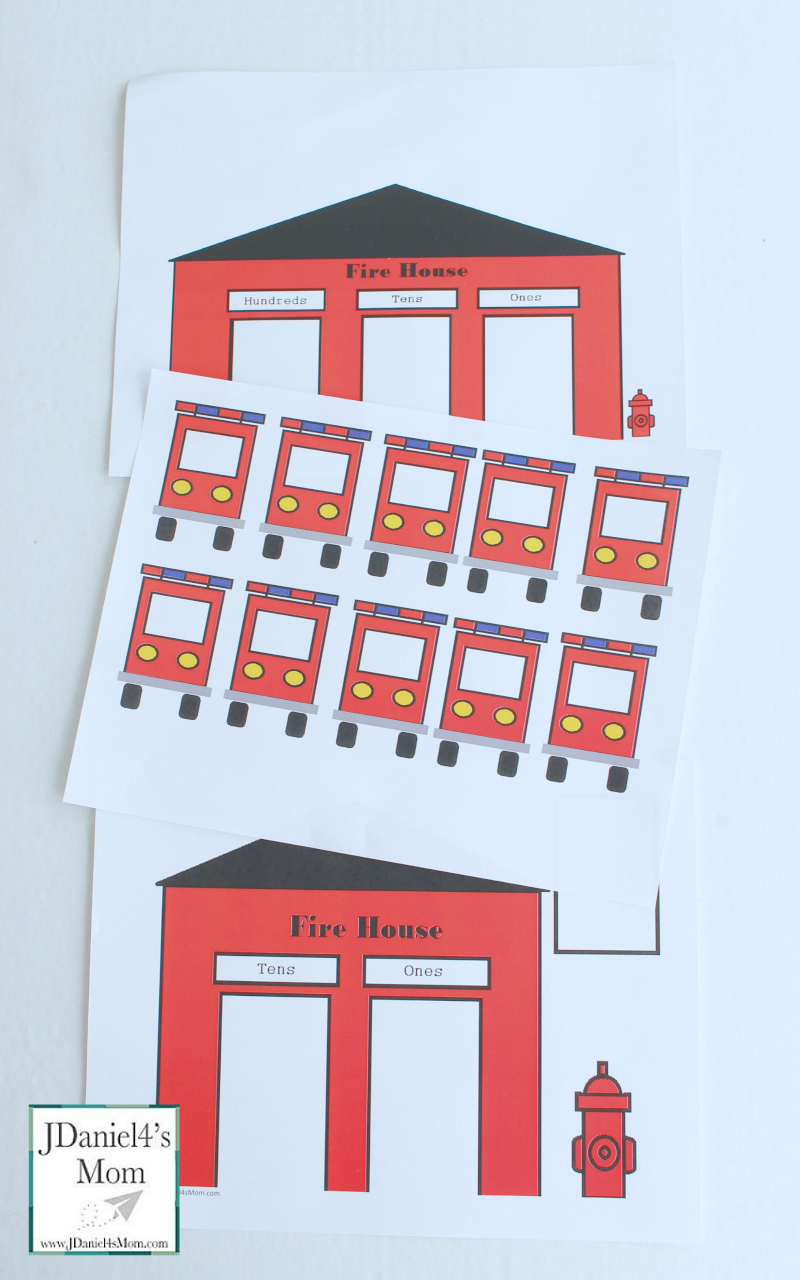 JDaniel is working on three digit numbers. I made him a place value chart with three doors. Since many of you have children that are focusing on two digit numbers, I made a second place value chart for you. (If you click on the link for either place value chart, you will get both charts and a set of fire trucks to place numbers on.)
You know how much a like using dice in math activities. This place value chart can be explored with dice. It can also be played with small cards that you have written the numbers 0-9 on. Let me share with you how each game could be played.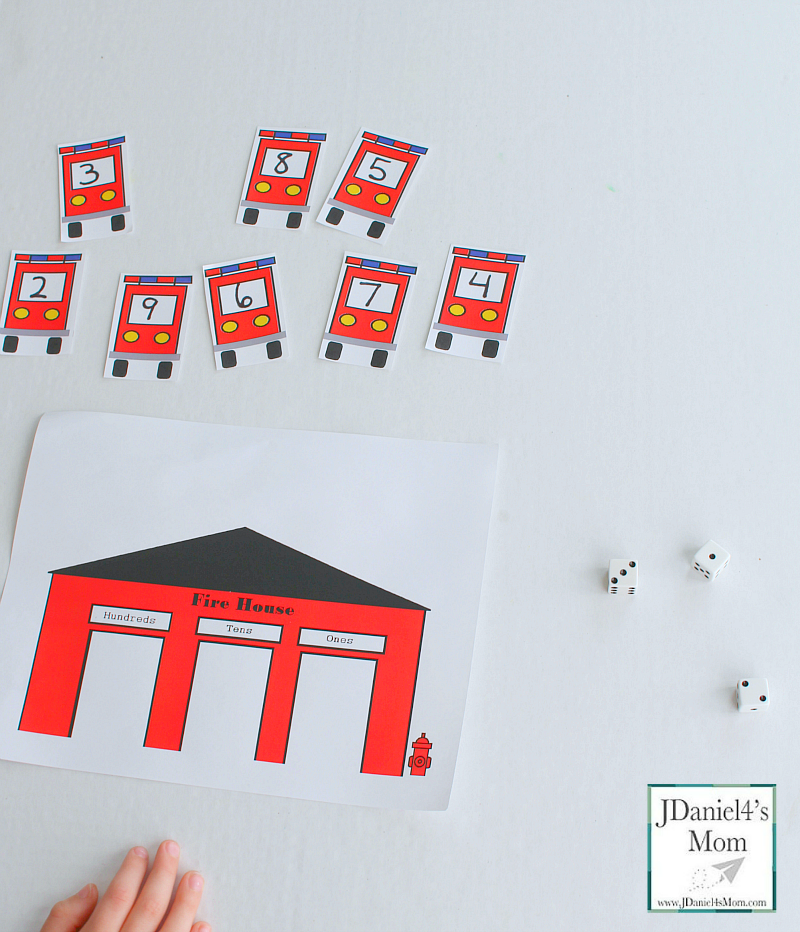 Using Dice with the Place Value Chart
You will need to use as many dice at your place value chart has open fire house doors.  What type of die will depend  on your children's comfort level with numbers.
Hint:
The link below is an affiliate link.
I like to start with dice with dots to start with. Children can count the number of dots to find the number they will need to put in each door. Older children like my son can easily identify numerals or dots.  I really like the  ten sided die . They include the numbers 0-9.
Using Numbers on Cards with the Place Value Chart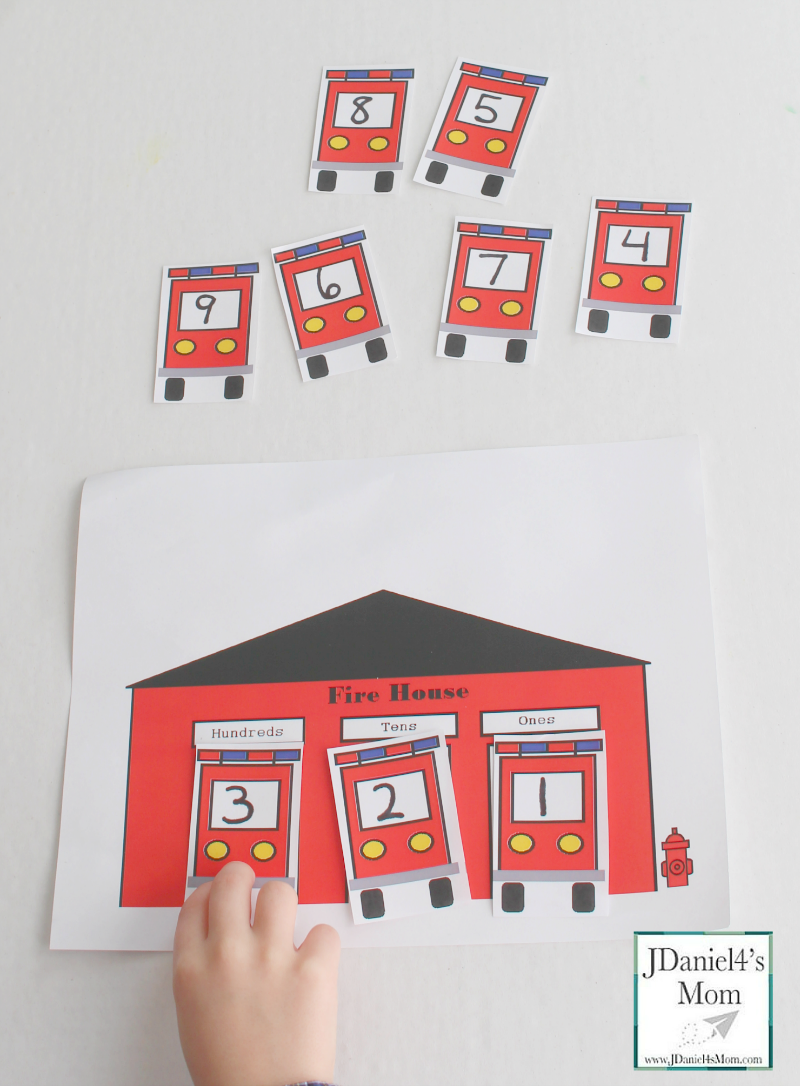 You can easily make number cards using sections of blank index cards or number flash cards. We made simple number cards on index cards.
The number cards can be stacked in one of the corners of the place value chart.  Children can select number cards off the stack. They can then arrange the number cards in any order they like.
Whether you use card or dice, the key to using the place value charts is knowing the number you are building. Children will need to know what place each number is in and how to say the number.
Example: 389 has three hundreds, eight tens and nine ones.
Being able to read it as three hundred eighty one instead of three, eight, nine is important. Building seven to ten numbers would be helpful in helping your kids build an understanding of place value.
Here are some other fire truck or fire fighter themed math activities we have enjoyed :
Fire Truck Counting Game (This game has free counting truck printable.)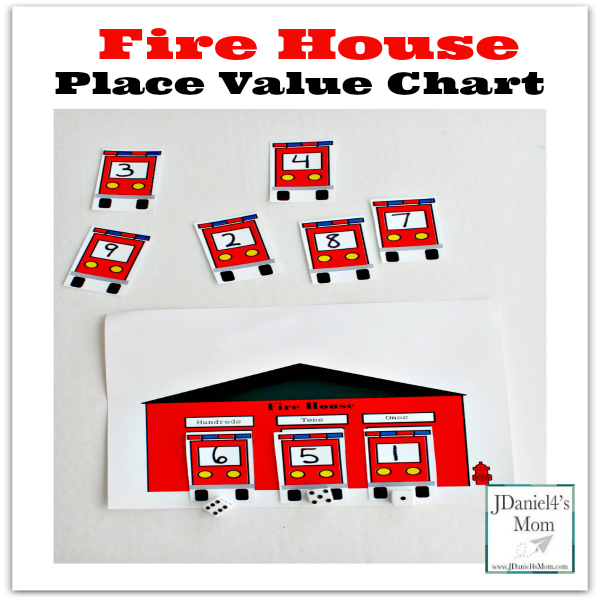 (Visited 1,022 times, 1 visits today)