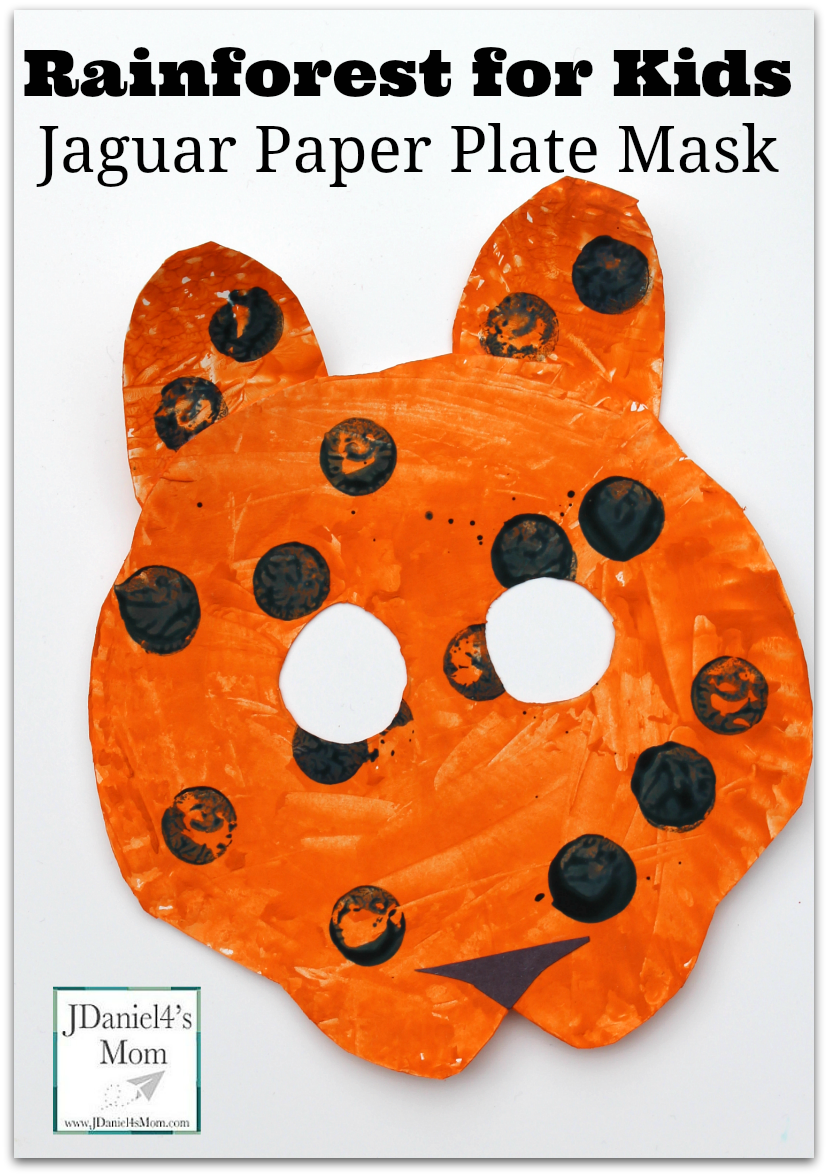 With the Olympics being held in Brazil this summer I thought it would be the perfect time to share some rainforest for kids  crafts. Later this week I will share a red eyed tree frog paper plate mask along with a collection of books that can be used to learn more about them. Today I am going to walk you through how to create a  jaguar paper plate mask and some wonderful books about jaguar.
Usually when we create paper plate masks we use half of a paper plate. I like to leave space for children's mouths to be seen. This mask almost totally covers children's mouths. If you want your children's mouths to show, you can modify the mask so it stops at the jaguar's nose.
We cut out our jaguar's head and ears freehand after folding the paper plate in half.
Here is how we put together our rainforest for kids jaguar mask: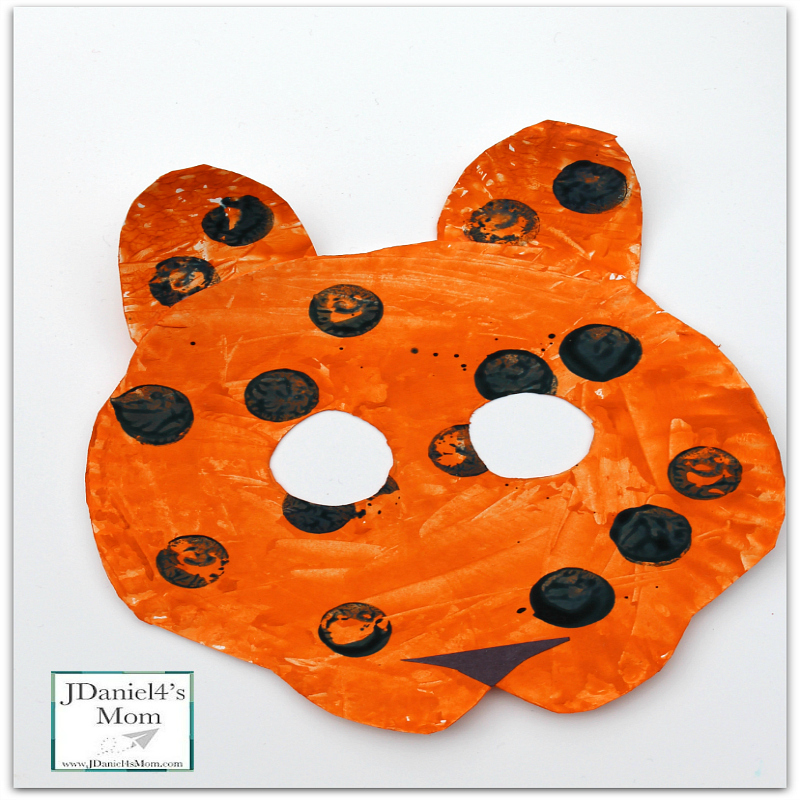 Supplies
Paper plates
Orange paint
Black paint
Paintbrush
Cork
Scissors
Glue stick
Black construction paper
Putting the rainforest for kids jaguar together:
You need to start by cutting out the jaguar head and ears out of the paper plate. As I mentioned you can do it freehand or use our pattern.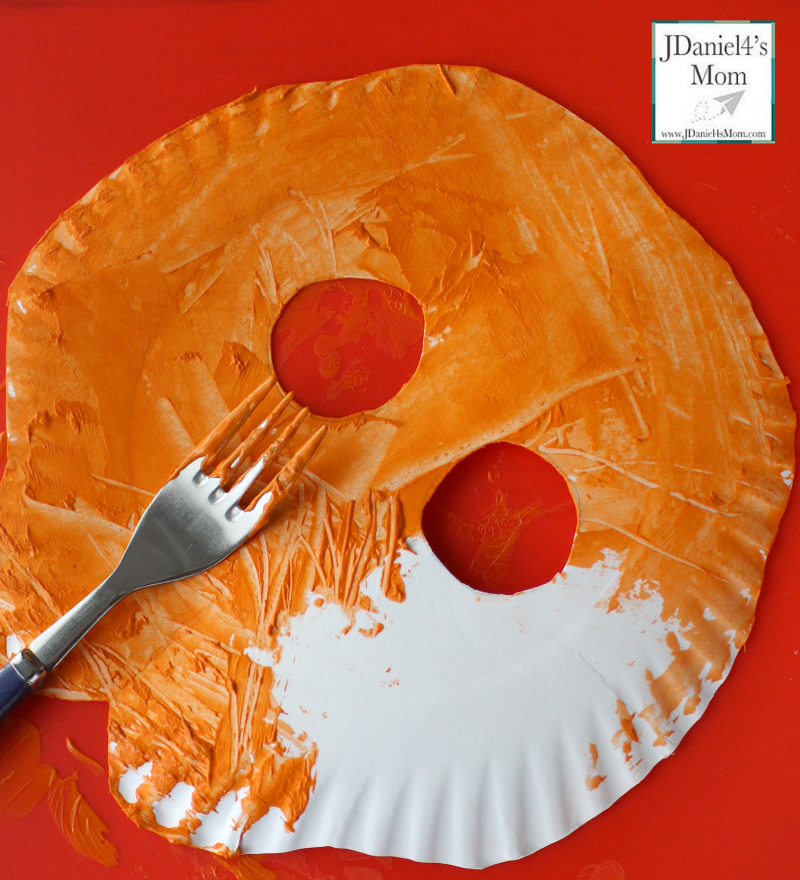 Then you will need to paint the ears and head orange with a paint brush.
While you are waiting for the paint to dry, you can cut out the jaguar's nose out of black construction paper.
When the face and ears are dry, you will use the cork to paint black spots onto the jaguar.
While you are waiting for the spots to dry, you can explore one of the jaguar books below.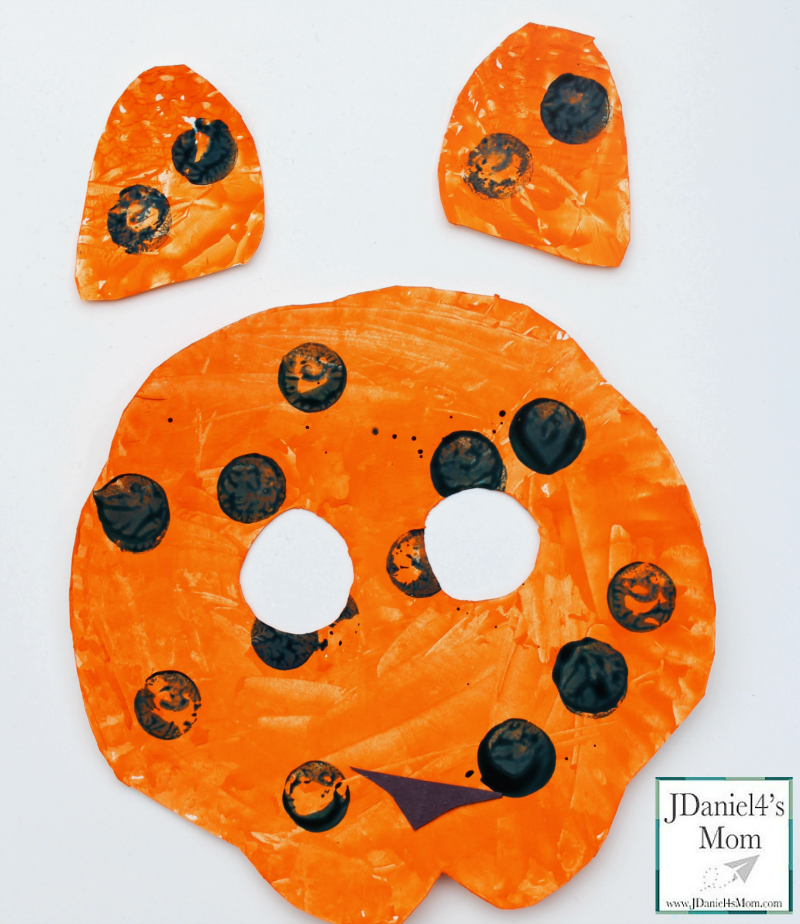 When the spots have dried, you can glue the ears to back of the head and the nose to the front of head.
Here are some wonderful books about jaguar:
If I Ran the Rain Forest: All About Tropical Rain Forests 
The Umbrella
More Rainforest for Kids Activities
Three Talking Toucan Rhyme and Craft
How to Have Rainforest Camp at Home
Blue Morpho Butterfly Rhyme and Craft
 

(Visited 1,133 times, 3 visits today)