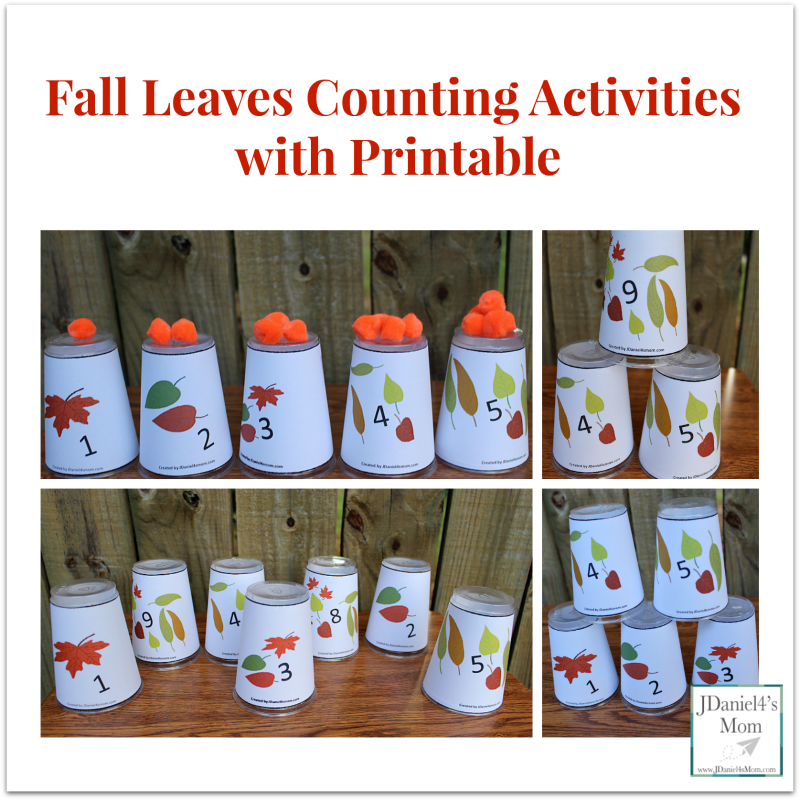 Last year I made cup wraps that could be used to play a backyard carnival game. I recently decided it would be fun to rework the single cup wrap into a series of wraps. Each wrap displays a number from one to ten. You will also find leaves that match each number on the wraps.While you could play a version of the backyard carnival game with the new Leaf Number Cup Wraps, there are so many more leaf counting activities you can play.
Counting Activities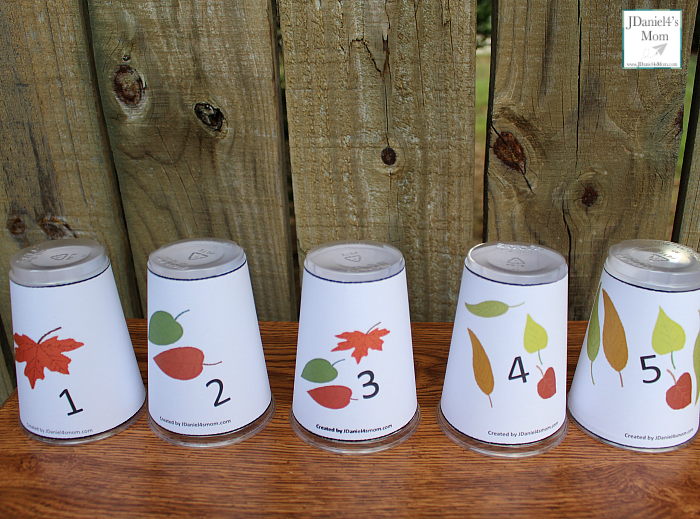 Make a Number Line
You can have your children create a number line with the cups. You can have them start with the number 1 or any other number you like.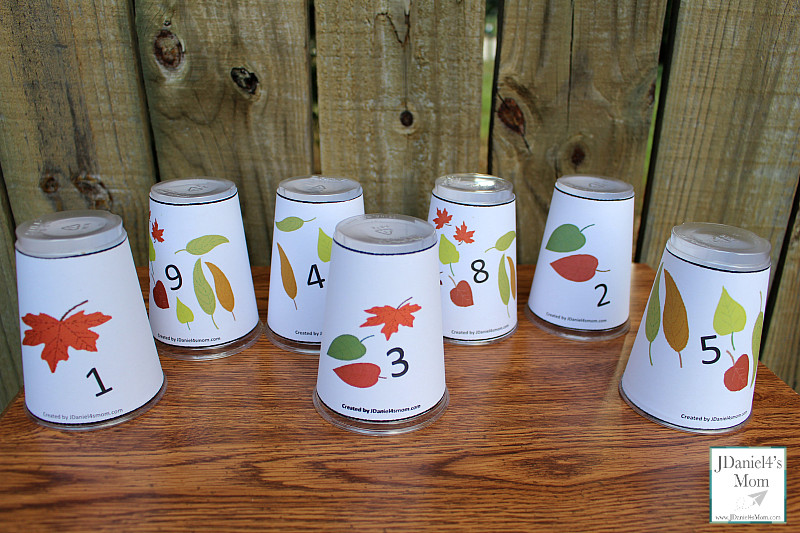 Fill in the Missing Number
You can set out the cups in number order. Then you can remove three or four of the cups. Your children can place the missing numbered cup in the space you created between the cups.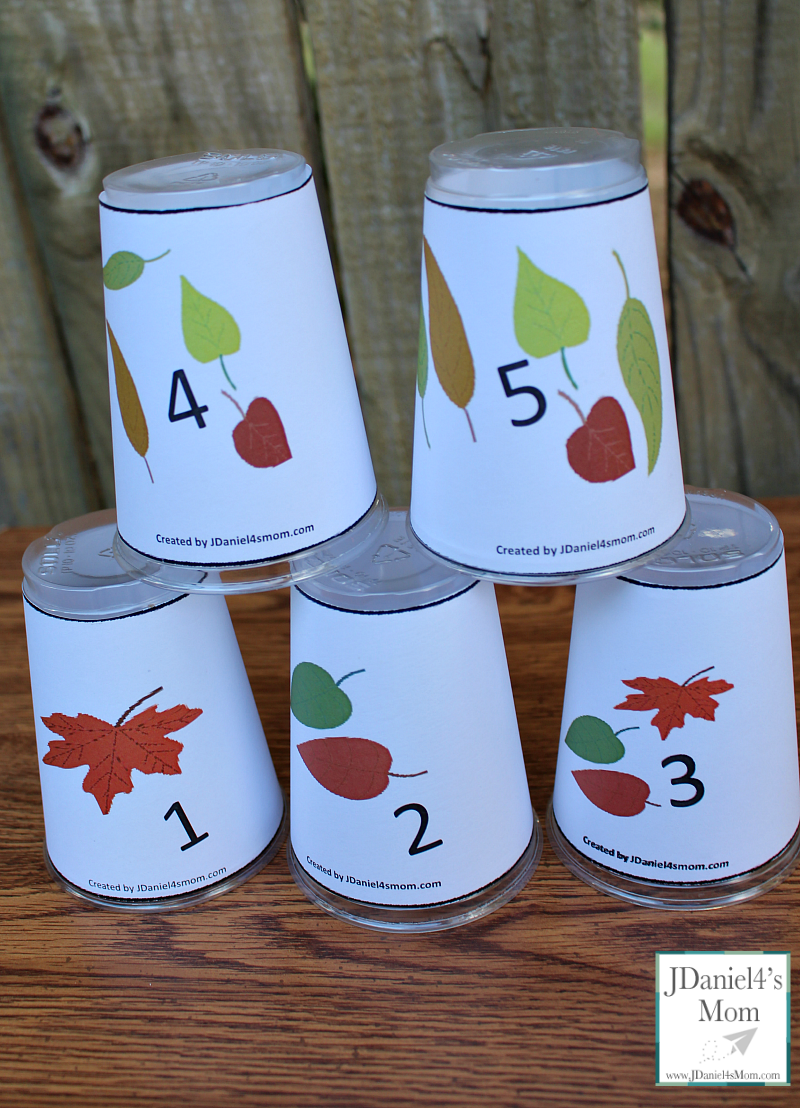 Knock Them Down and Say The Number
You can create a tower or pyramid with the number cups. It will be up to you to decide how high you want your tower or pyramid to go.
Then your children can knock down the tower or pyramid. You could have them use a bean bag or ball to knock it knock it down.
Then you can have your children tell you the number of each of the cups they have knocked over.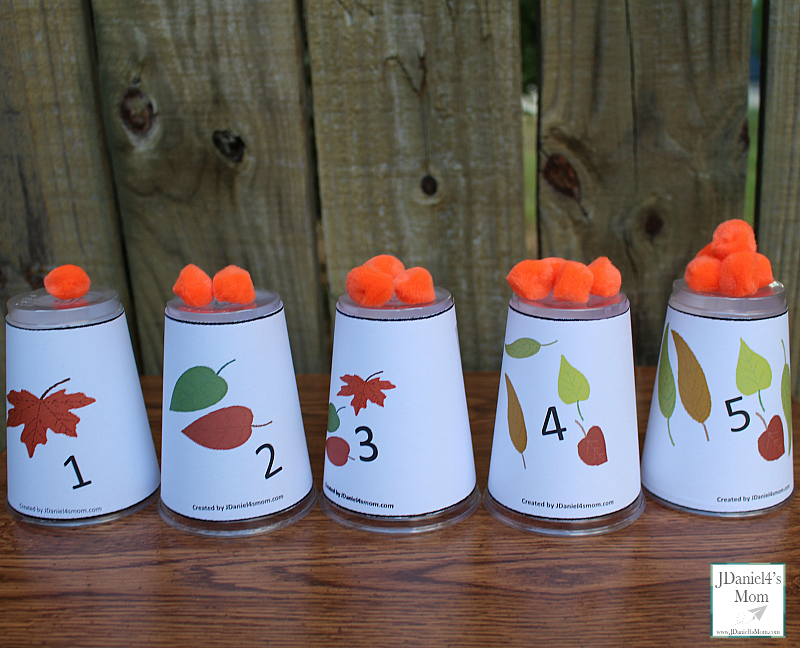 Object Counting
You can place out a complete number line of cups or pick a few numbers to work on. Then you will have your children place the correct number of pom-poms on each cup.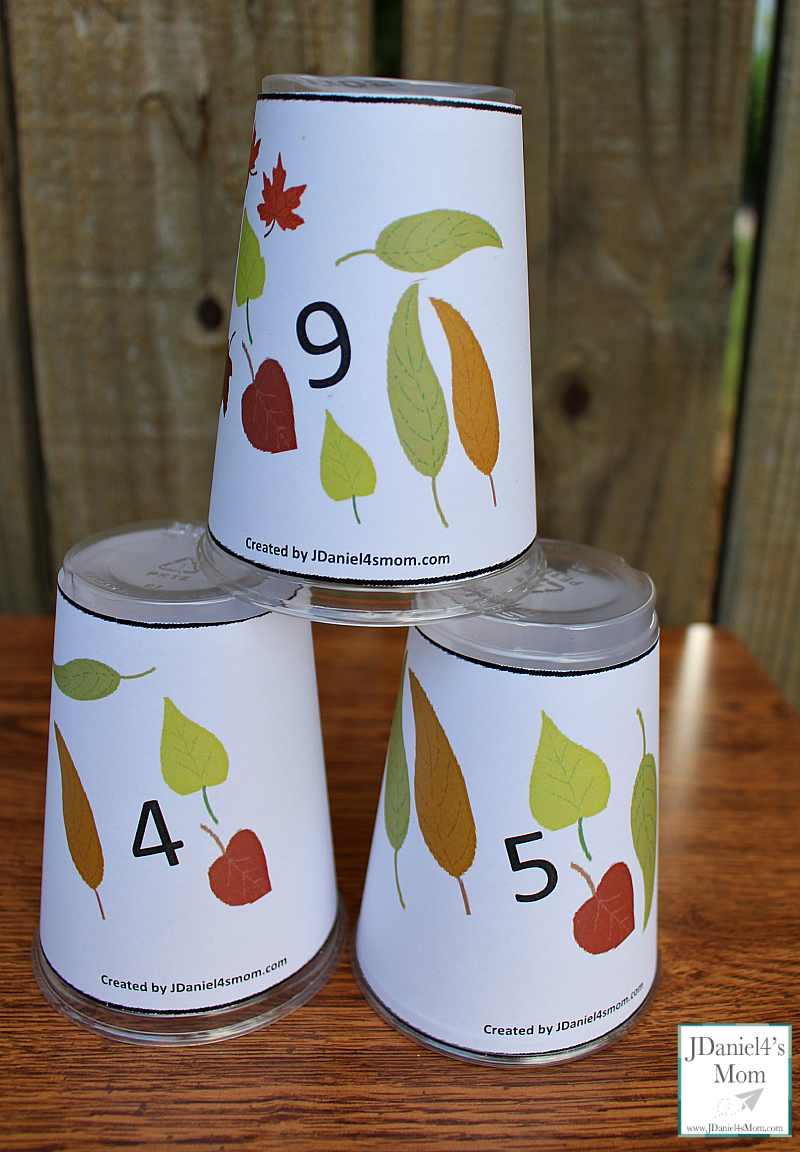 Build a Number or Fact Family
Your older children might enjoy building a number or fact family. They will need to select three cups that create a family. Then they will share the addition and subtraction sentences that fit in that family.
After stating all of the number sentences, they can build a pyramid or tower. Then they can knock it down.
More Leave Themed Learning Activities
Leaf Themed Sensory Bin Activity
Song About Fall and Printable Leaf Shape Activity
Muffin Tin Letter Recognition Activity
Muffin Tin Skip Counting Activity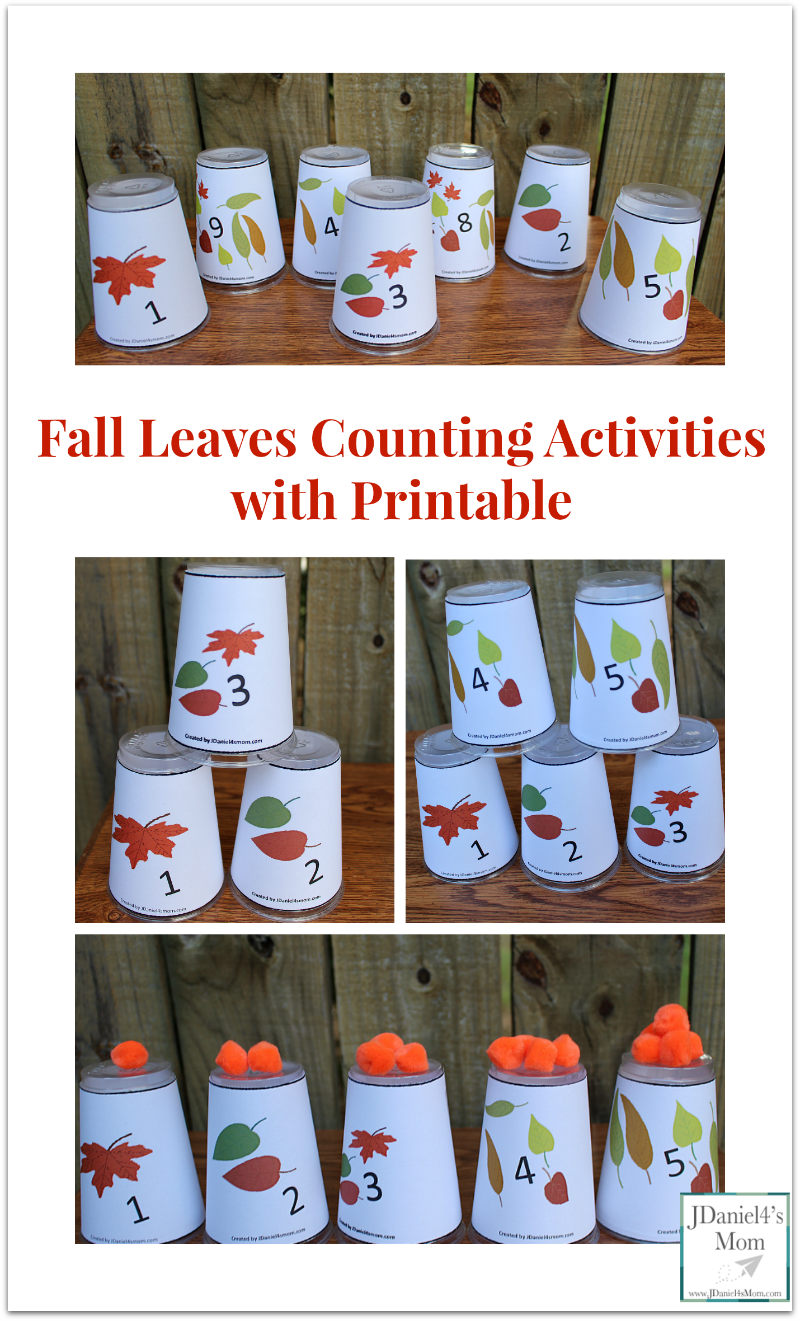 (Visited 384 times, 1 visits today)