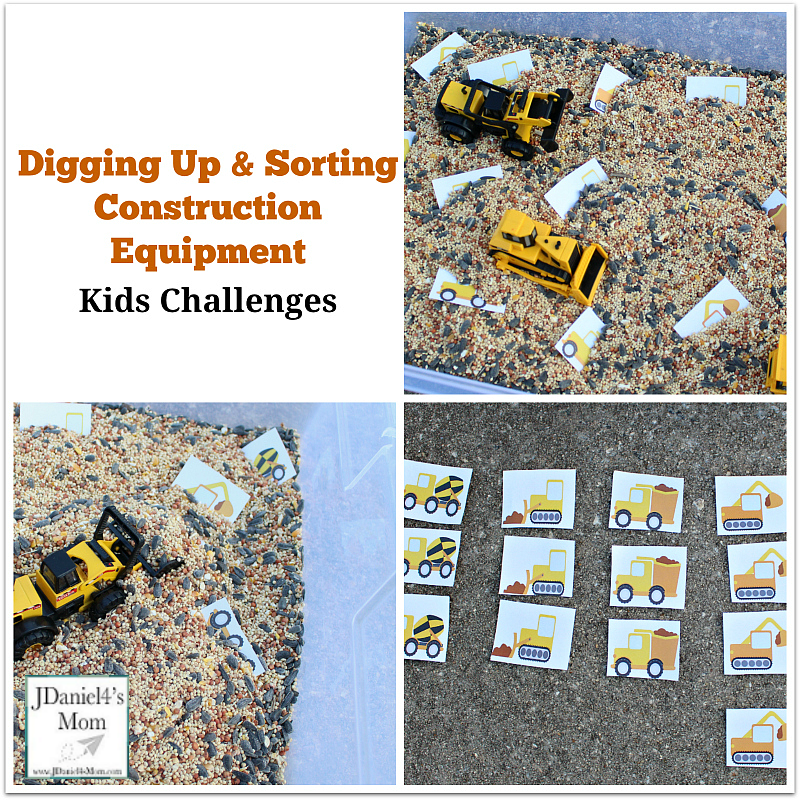 This fun activity is filled with kids challenges. It features a construction site themed sensory bin. Your children will use the toys in the bin to dig up pictures that they will later sort.  These kids challenges activities were created to go along with the book Goodnight, Goodnight Construction Site
. After completing these kids challenges, your kids can try a digging into play dough activity we have also enjoyed.
Construction Site Kids Challenges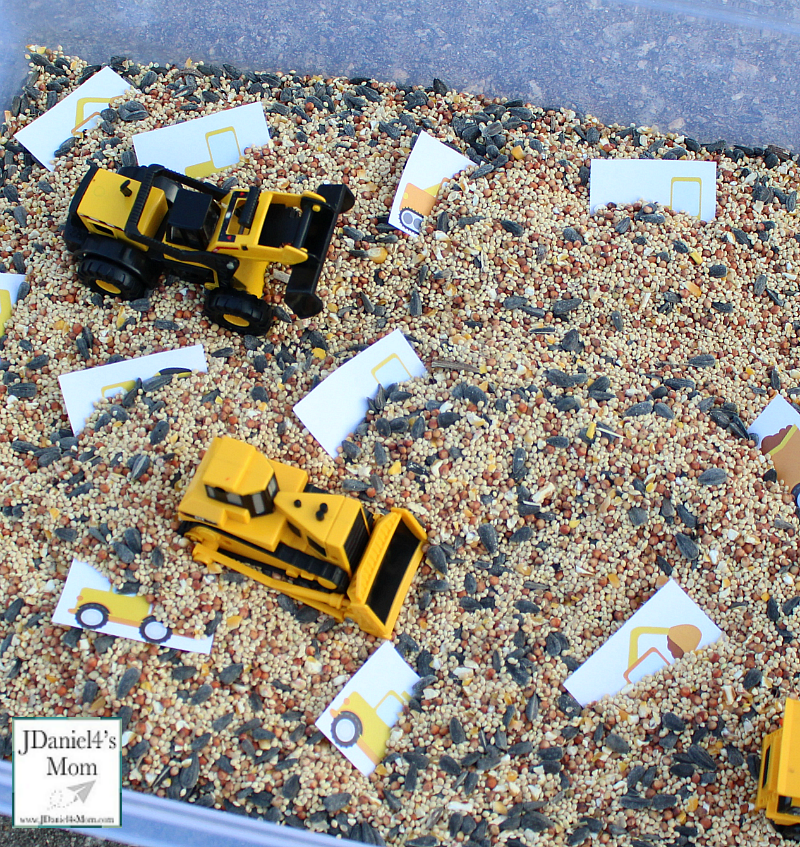 Getting the Sensory Bin Ready
Supplies
Large plastic container or bin
Birdseed (Birdseed can be used to feed birds after we have played with the bin.)
Creating the Bin
After placing the birdseed into the bin, you will tuck the construction equipment cards into it . You may want to leave the edges of some of the cards sticking out. It will make it easier for your children to find them.
Then place the construction equipment on top on the birdseed. If you like, can place traffic cones or signs into the bin too.
Kids Challenges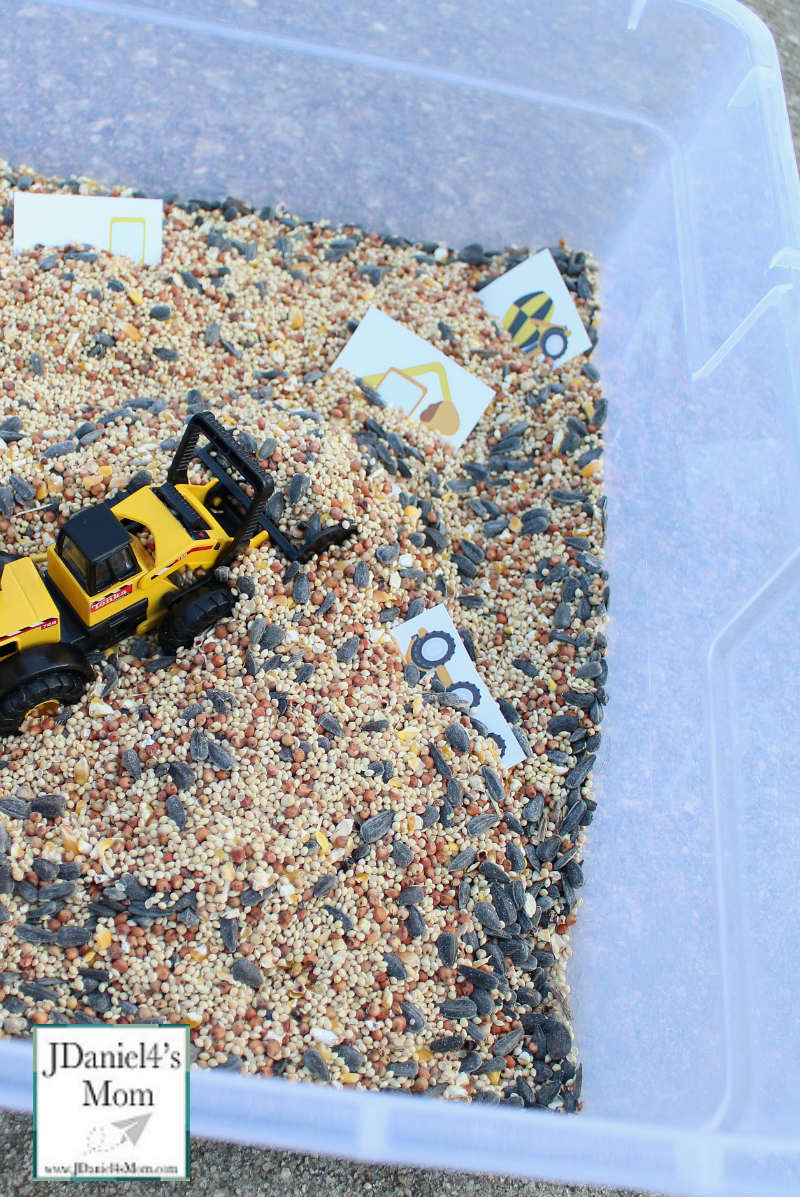 Challenge One
The first challenge is to use get the equipment to dig up the cards. Try to encourage your children to not just pull the cards out of the birdseed with their hands.
Challenge Two
The second challenge is to sort the cards into piles. They will need to place all the equipment that is the same into a pile.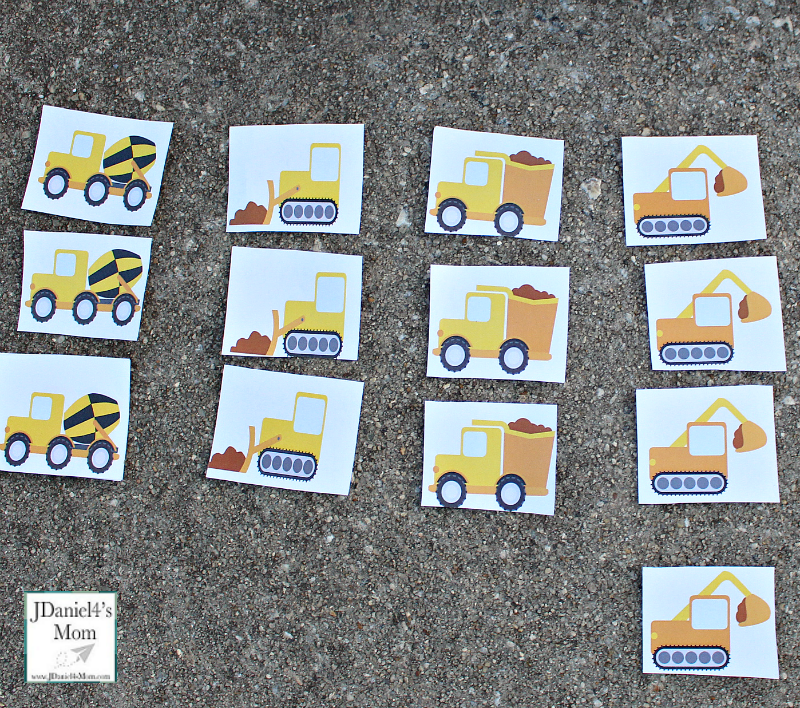 Challenge Three
The third and final challenge is to count how many of each piece of equipment they dug up. We arrange our cards into columns to count them.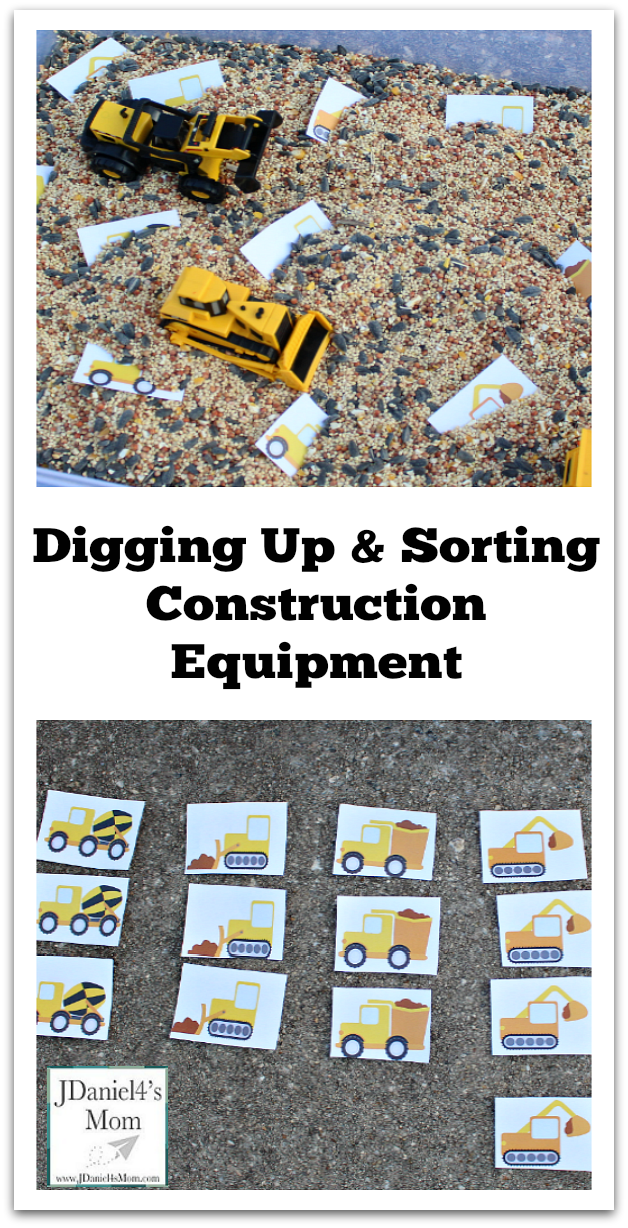 CONSTRUCTION THEMED ACTIVITIES FOR PRESCHOOLERS



(Visited 1,136 times, 1 visits today)