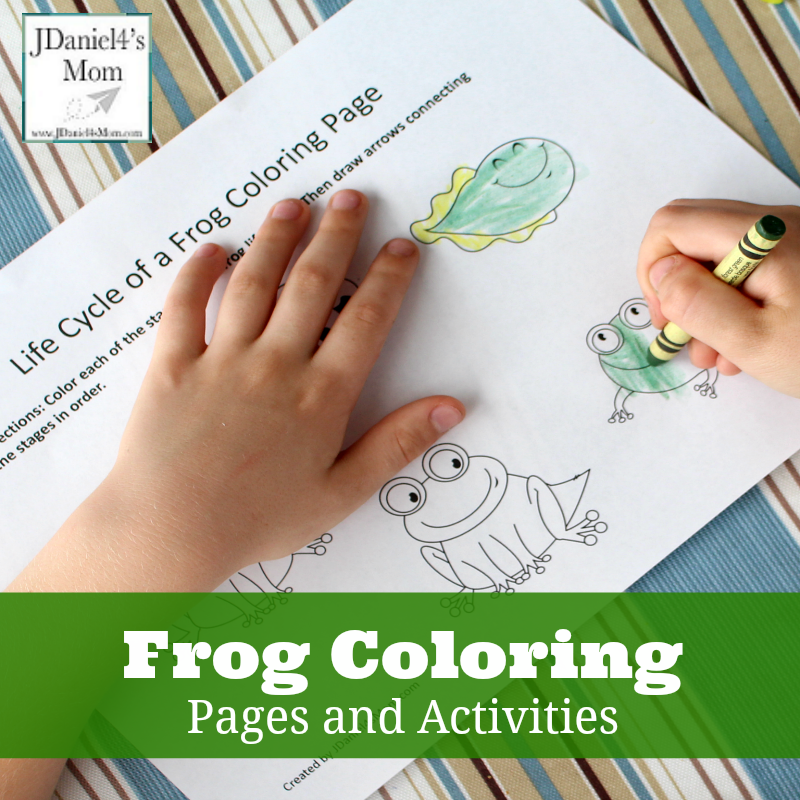 This set of frog coloring pages focuses on patterning. Your children will have fun coloring two pages that focus on the life cycle of the frog. Then they can explore picture patterns with the next two frog coloring pages. The final three frog coloring pages are roll and color activities that focus on types of numbers.
Frog Coloring Pages
Printing the Frog Coloring Pages and Activities
Before your children can explore the Frog Life Cycle Coloring Pages and Activities they will need to be printed out. Four of the seven pages were designed to be printed out in black and white. The last three have a blue pond displayed on them. While they could be printed out in black and white, they might be more fun to do in color.
Exploring the Frog Coloring Pages
Life Cycle of a Frog Coloring Pages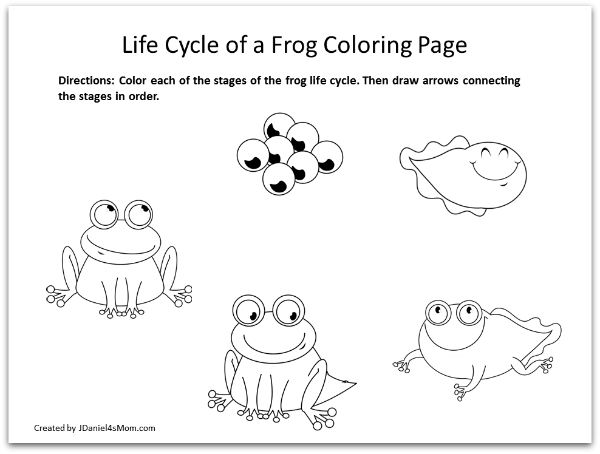 There are two pages that focus on the frog life cycle. The first page invites children to color each of the stages of the frog life cycle. Then they are asked to draw arrows connecting the stages in the correct order.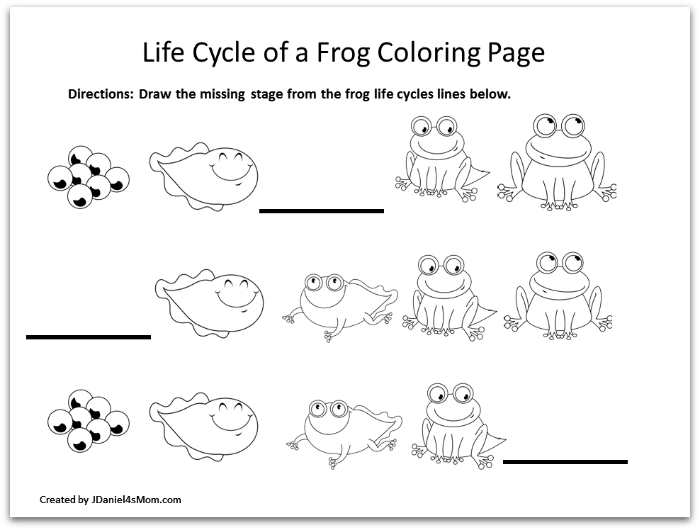 The second page displays the frog life cycle in three rows. Your children are asked to draw the stage that is missing in each row. Please remind them that their pictures do not need to look like the ones on the page.
Patterning Frog and Polliwogs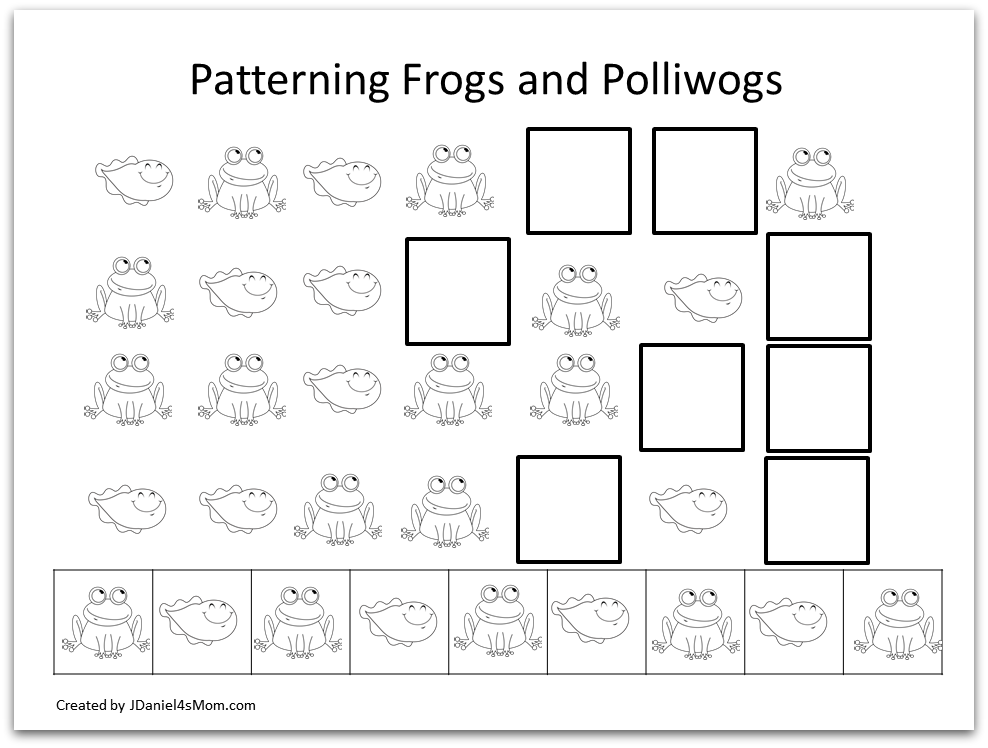 Children will need to cut out each of the frog and polliwog squares from the bottom of the page. Then they will need to figure out the pattern in each row. They will need to glue a frog or polliwog in the empty square in each row to complete the pattern.
Roll and Color Frog Coloring Pages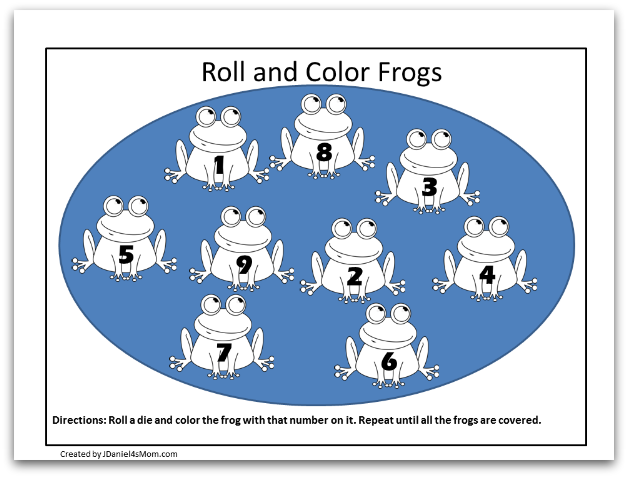 Children will need to roll a die or dice. Then they will look for that number on the frog color pages. When they have found that number, they can color the frog with that number on its belly. One page focuses on the numbers one to nine. The other two focus on the even or odd numbers.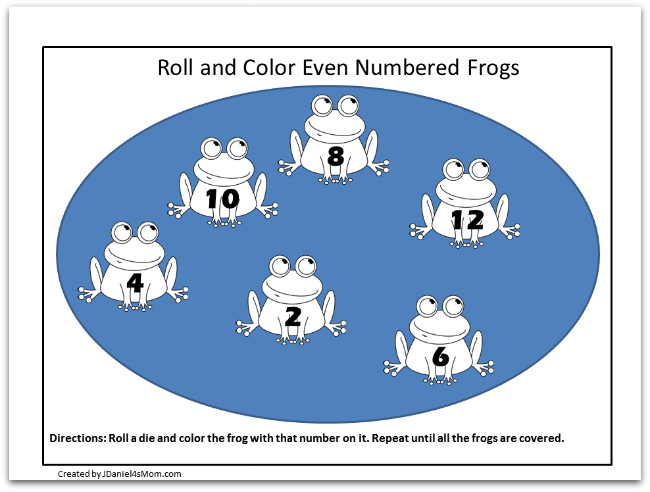 This set of frog color pages was created to go with the book In the Small, Small Pond
. It is the Virtual Book Club Book of the Week. Below you will find more pond themed activities from other book club members and me. Please take a moment to check them out if you find activities you love then please share or pin them.
Party Blower Frog Catching Game from JDaniel4's Mom
Frog Counting and Lunch from Preschool Powol Packets
Edible Frog Life Cycle from Teach Beside Me
Frog Colouring Pages and Learning Activities from J Daniel 4's Mom
Ducks Matching Activity from Mama Smiles
Over and Under Story Telling Activity from My Story Corner
Frog Themed Phonics- The Rainy Day Mum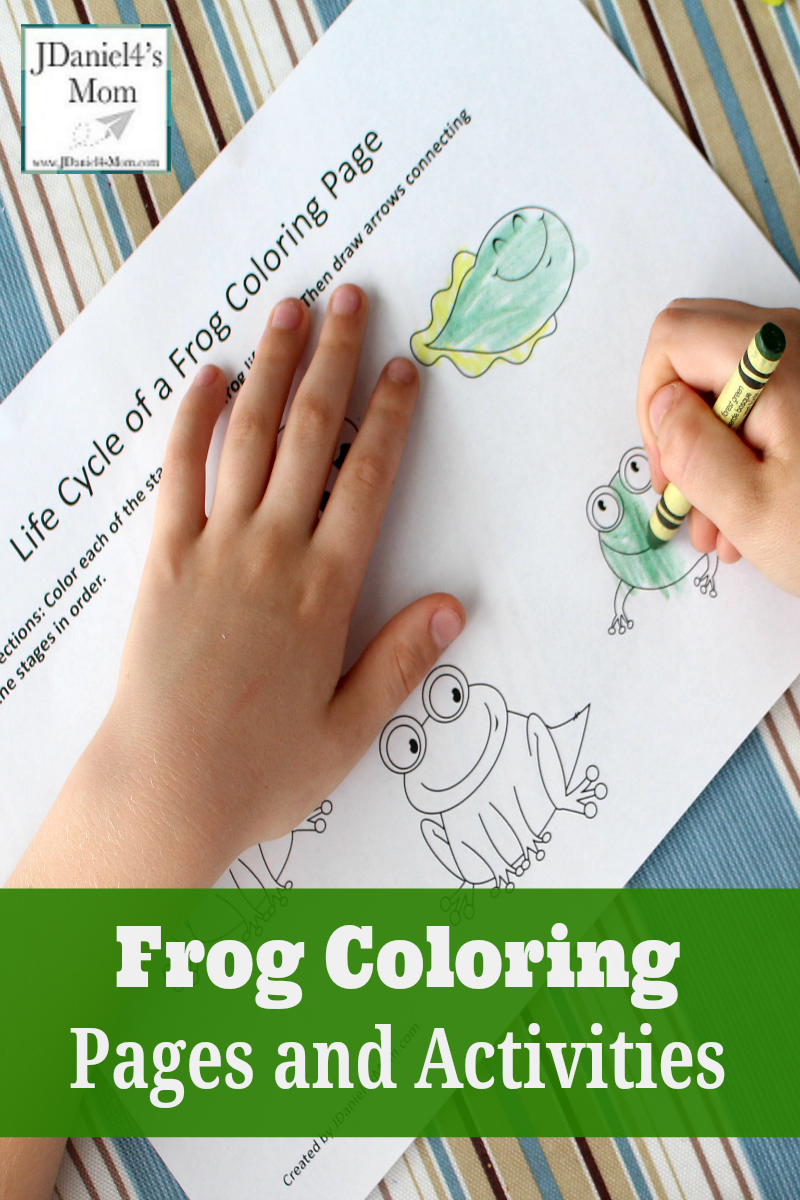 (Visited 533 times, 1 visits today)